A definitive guide to Father's Day shopping this September
Where would we be without the dads, the step dads and the men who stepped up to the mark when a tire needed to be fixed? While this may seem like a rhetorical question, the answer is: not very far. From teaching us how to ride a bike, drive a car and give a hard and slightly intimidating handshake, to perhaps the more meaningful moments that can't be boiled down to a single action. Showing us unconditional love and support, holding our hands when the going gets rough and being at the top of our dial list in emergencies (and not), dads are the best.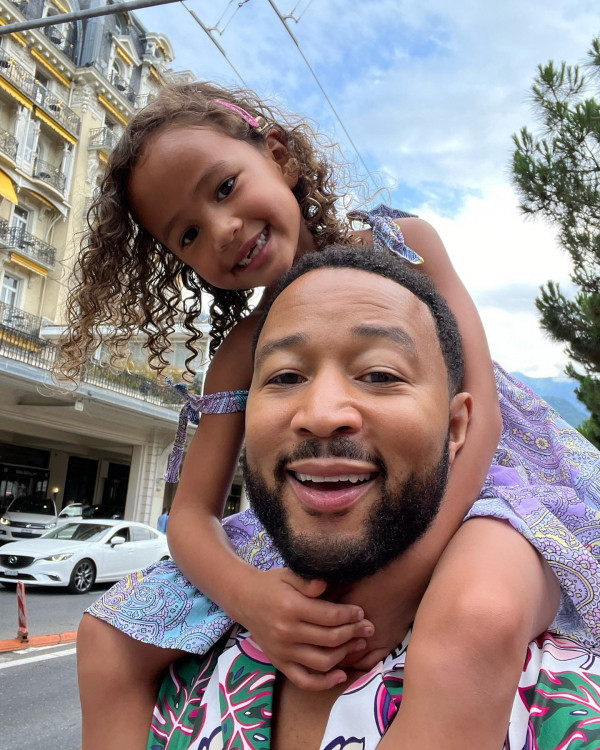 @johnlegend
Mark your calendars, 4th September is fast-approaching! Show some love and appreciation for the father figure in your life with some of our top picks. From fragrance-focused dads and dads who love a good gadget, to dads who enjoy the simpler things in life, like an icy cold one after a long day - there's a present for every pa this coming dad day. So, if you're lost on ideas or need a bit of gifting inspo, read below for Remix's 2022 Father's Day Gift Guide. You're welcome!
DAD WHO LOVES TO SMELL GOOD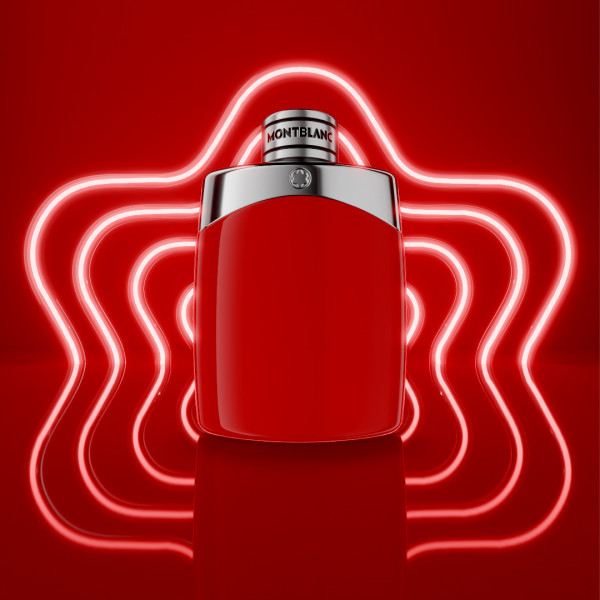 Montblanc Legend Red
For dads with a confident air about them, fill the room with a fragrance that is just as self-assured. Montblanc Legend Red is a charismatic Eau de Parfum boasting a woody, fruity scent of fresh blood orange and zesty grapefruit. Intensified by aromatic notes of clary sage, this magnetic scent is the perfect way to enter a room.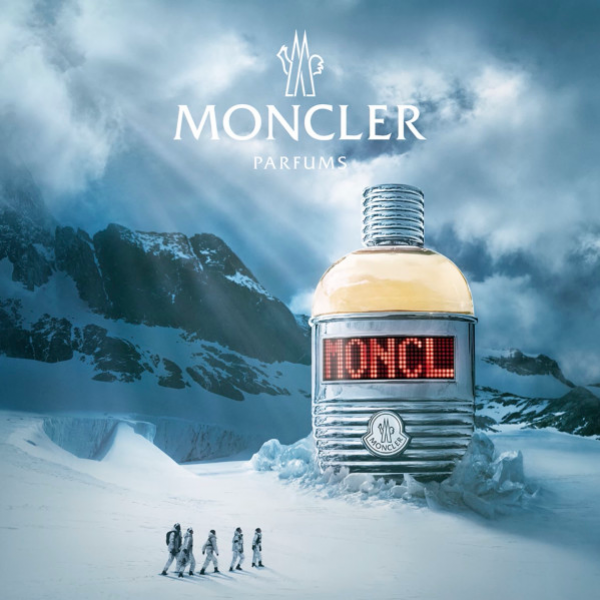 Moncler Pour Homme
For all our outdoorsy dads, Moncler Pour Homme is the perfect fragrance to transport wearers into the wilderness. Capturing the vibrant natural beauty of an alpine forest, this enveloping fragrance provides an unprecedented saturation of woody notes and an adventurous, sensory experience.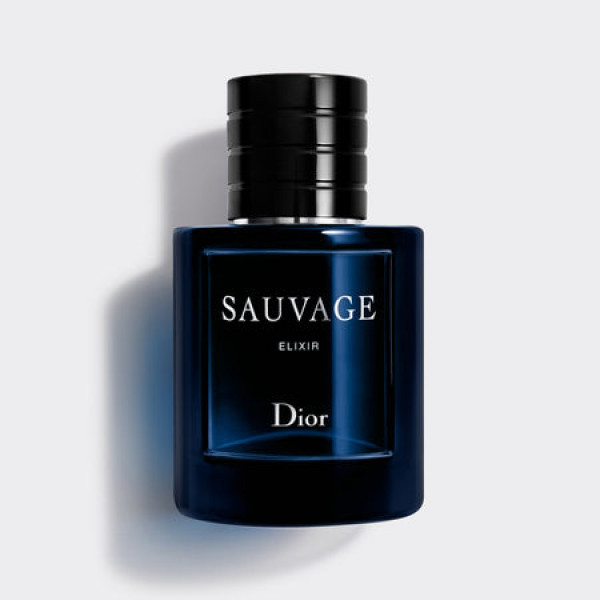 Dior Sauvage Elixir
Dior dads, this one's for you. For fathers with a refined taste, no other present will impress like Dior Sauvage Elixir. A fine liqueur made of exceptional ingredients, the fragrance balances the emblematic freshness of Sauvage with an extreme heart of spices, tailor-made lavender essence and a blend of rich woods.
FASHION-FORWARD DAD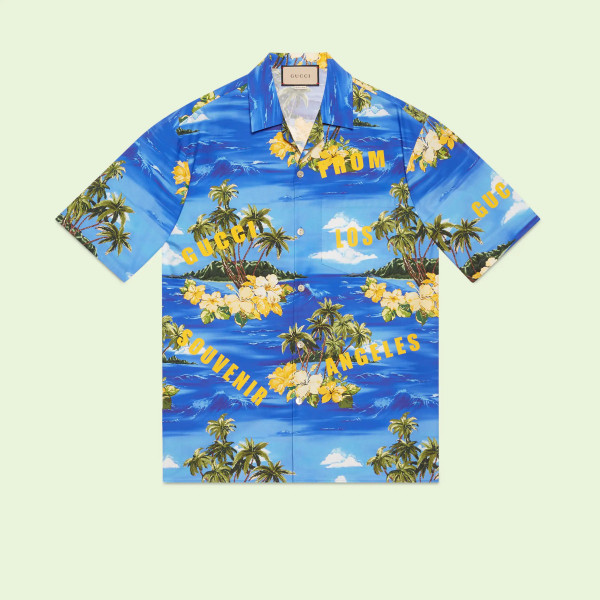 Gucci T-Shirt
Inspired by travel to warm places, this Gucci Love Parade button-up is the perfect prezzie for dads who bring a bit of colour into our lives. Just in time for the warmer weather, this dad-pleaser is at the top of our father's list must-haves. For what says 'dad mode' more than a hawaiian-esque tee?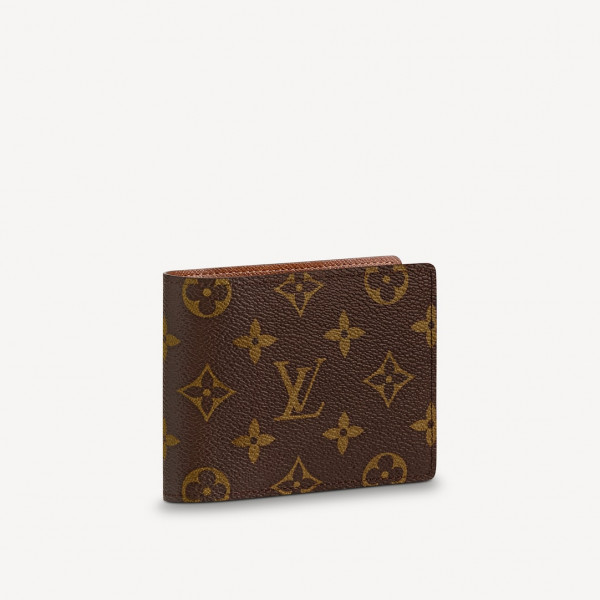 Louis Vuitton Wallet
Nothing quite says 'coolest dad ever' like an LV monogrammed wallet. In Louis Vuitton's signature earthy hues with various pouches and places for cards, cash and receipts, this designer pouch is just as functional as it is fashionable. What's more, you can customise the wallet with dad's initials, making for an extra special father's day gift.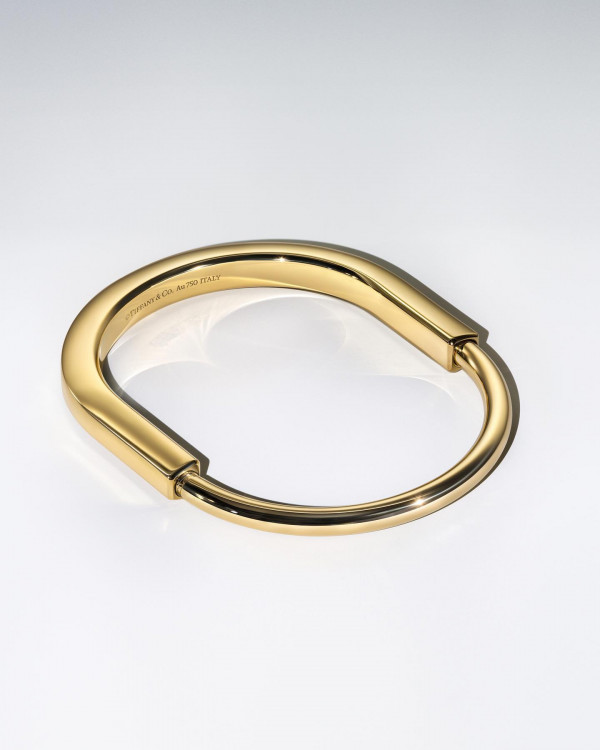 Tiffany & Co. Lock Bracelet
Keep dad up to date with the trends in this Tiffany & Co. Lock Bracelet. The iconic jewellers' newest collection transforms a lock mechanism design with that coveted quirk that is so quintessential of the Tiffany's brand. An added bonus? Its unisex style makes it perfect for sharing - even if dad doesnt know it yet.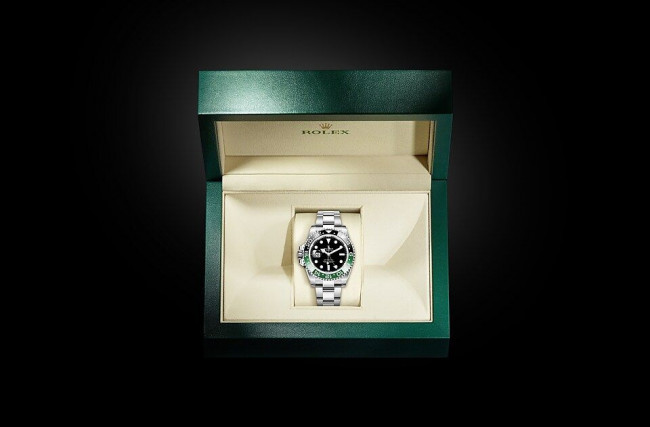 Rolex GMT-Master II Watch from Partridge Jewellers
The watch to watch, nothing quite makes a statement like a Rolex on your wrist. With a 24-hour rotatable bezel, black dial and oyster steel frame, dad can be fashionably late minus the tardiness.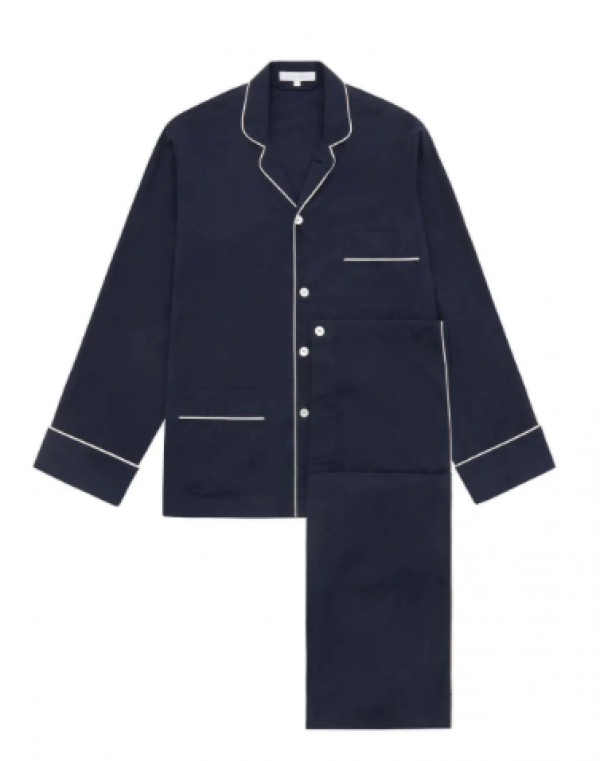 Olivia Von Halle Pyjama Set from Faradays
Give your dad the gift of a comfy pair of jim-jams this Fathers Day! The chicest on the block, this versatile silhouette by Olivia Von Halle is donned with luxe touches that make the pyjamas a stylish remedy for a good night's sleep. Dreams have never been sweeter in this silky pair of PJs.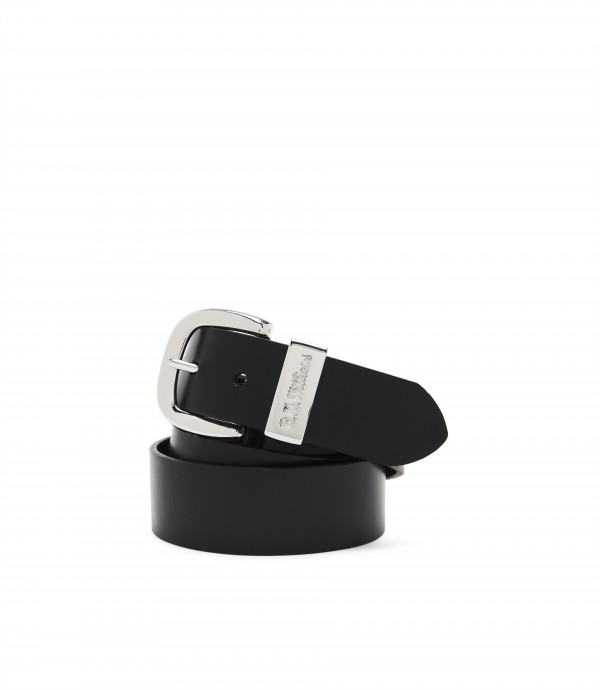 R.M Williams Belt
If he wears the pants, buy him a top-notch belt. Our recommendation? This belt from R.M Williams. Combining timeless style and quality craftsmanship, this practical piece holds its own in function while maintaining that everyday essential role in any well-stocked wardrobe.
Emporio Armani Bag
For the workaholic dad, get him a present that can keep up with the job. This Emporio Armani Bag is in a rectangular shape, making it the most fashionable laptop bag on the block. Made in black leather with various straps and handles to suit his style, it's just as practical as it is polished.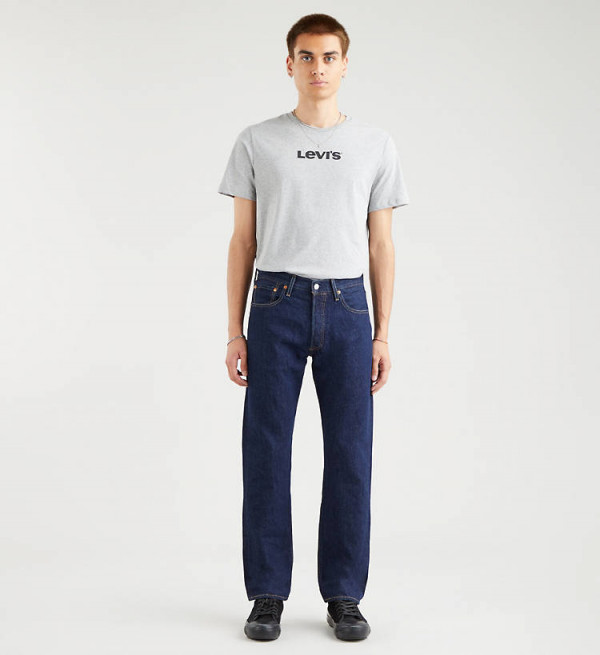 Levi's Jeans
There's no better gift to get dad this Father's Day than a staple he'll keep in his wardrobe for years to come. A trend that will stand the test of time? A classic pair of Levi's 501s. Offering a straight, mid-rise fit, relaxed, comfy wear and the foundation for any good outfit, it will be 'jeans and a nice top' from here on out.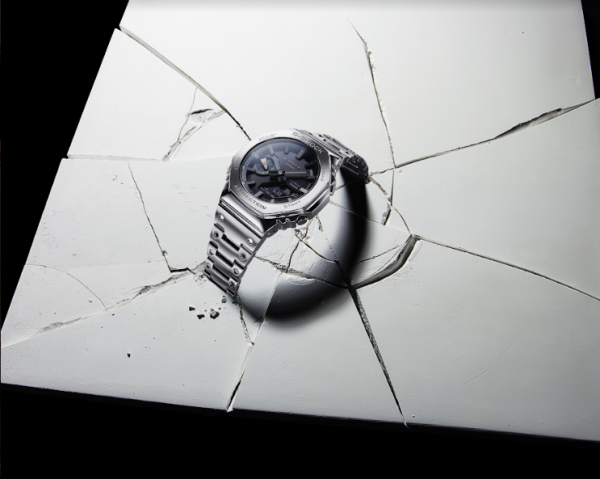 G-SHOCK Watch
For dads on the clock, there's no better time-teller than a G-SHOCK. Known for creating some of the most durable and versatile watches in the world, G-SHOCK has introduced a full-metal addition to the 2100 line, with all the G-SHOCK quirks we know and love and a sleek new style to keep dad's on time.
ADVENTURE DAD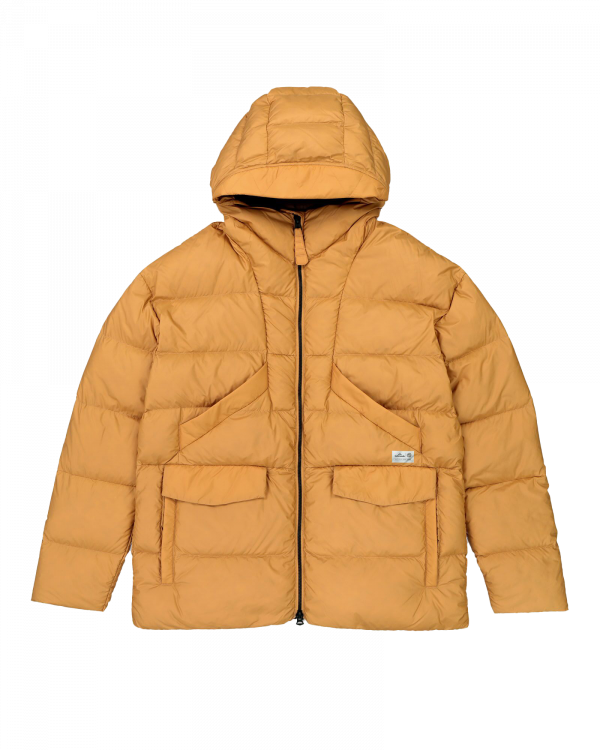 Kathmandu Bio-Down Jacket
The perfect piece for dads always on an adventure, this jacket not only will protect dad from the elements, but protect the planet. This Kathmandu BioDown jacket is biodegradable, lightweight and oversized, ensuring there's plenty of space for dad jumpers to be layered underneath.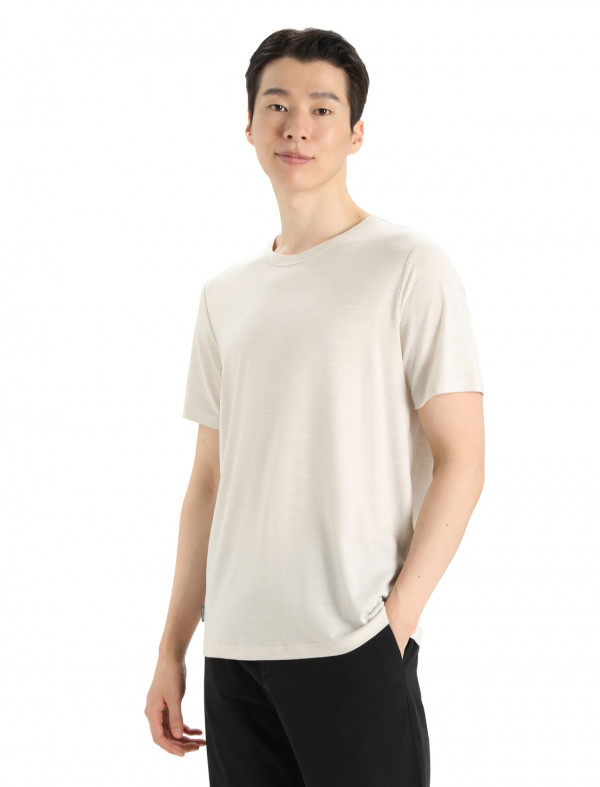 Icebreaker Tee
A classic and versatile everyday t-shirt, this Icebreaker MerinoFine™ Jersey Tee is made from 100% merino wool and offers up a luxuriously soft feel that's naturally breathable and odour resistant - perfect for hiking trips, bicycle rides and big adventures with dad.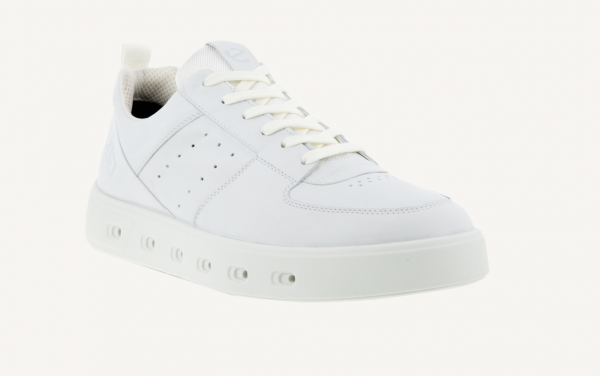 Ecco Shoes
For a dad on the go, get a gift that can keep up with the pace. A pair of kicks that keeps us moving are the Ecco Street 720M. These classic everyday sneakers are white in colour, weatherproofed and fitted with 360 degrees of circulation, keeping feet temperate and cool when you're on the run.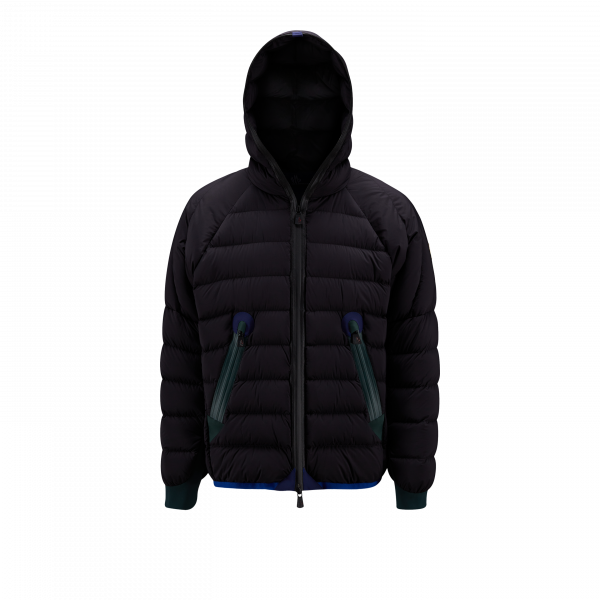 Moncler Jacket
Keep dad toasty and trendy this winter with a jacket that does both seamlessly. Straight out of Moncler's latest campaign Grenoble, this barnave short down jacket enhances sleek designs with water resistant zippers and under-arm ventilation, making it a perfect fit for the great outdoors.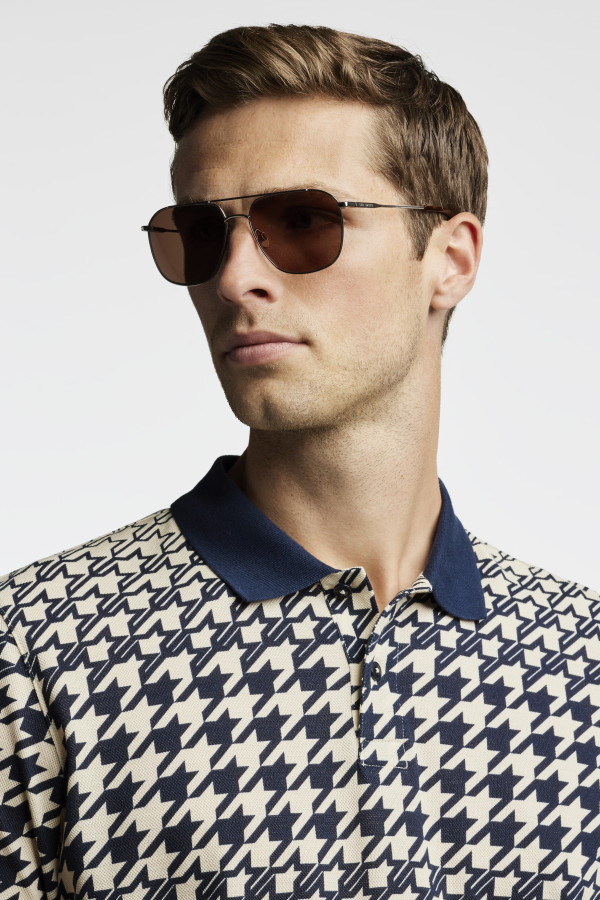 Specsavers x Ted Baker Sunnies
The perfect 'cool dad' accessory, help dad fend off the sun rays with a pair of sunnies from the latest Specsavers x Ted Baker collab. With some killer shades to block out the sunlight (and the haters), summer days in the sun couldn't come quicker.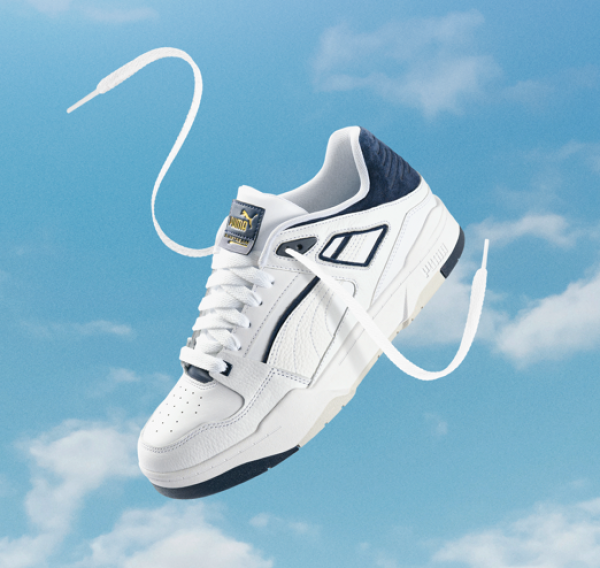 Puma Slipstream Sneakers
Take dad back to the good old days with a shoe inspired by nostalgia. A modernised version of the signature high-top basketball style born in 1987 and reissued in crazy colourways in the 2000s, this reinvented retro icon can only be donned by exactly that - a retro icon.
LOVES A BEVVY DAD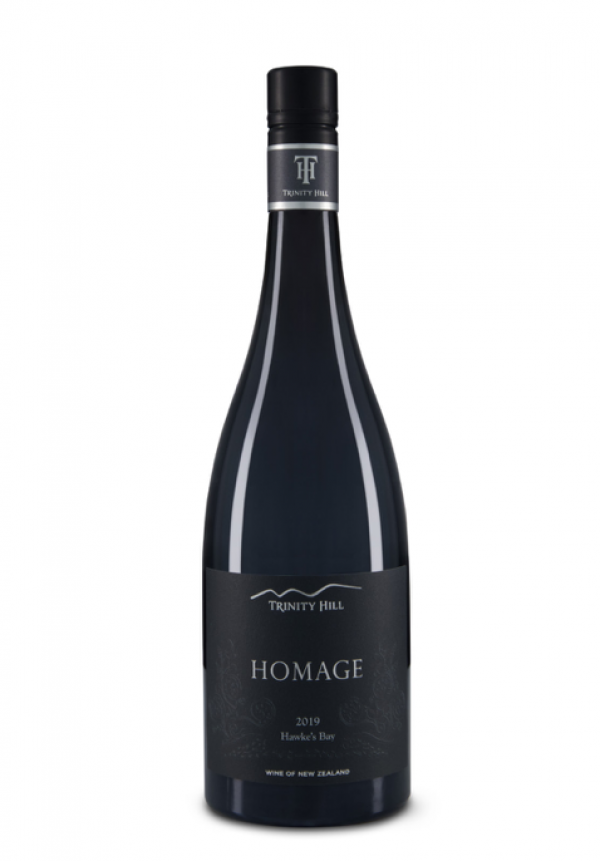 Trinity Hill Homage Syrah 2019
For all our beloved wine dads, get the best of the best this Father's Day. Trinity Hill's flagship wine is a definitive expression of New Zealand Syrah and a top player in the red grape game. Dated 2019, a warm season in Hawkes Bay, the wine brings the fruit's full physiological ripeness to the palate, making for a good sip on a Sunday arvo.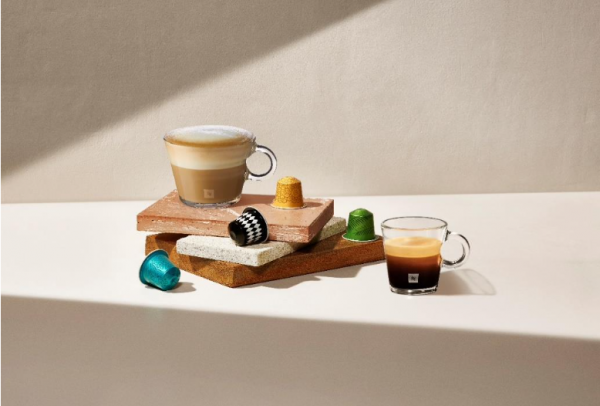 Nespresso World Explorations Range
Give dad a caffeine fix that takes him around the world with Nespresso's new World Explorations Range. With espressos inspired by Paris, Istanbul, Rio de Janeiro and Miami, there's a coffee for every craving and a whole new world in every cuppa. Check out some of these recipes for inspo.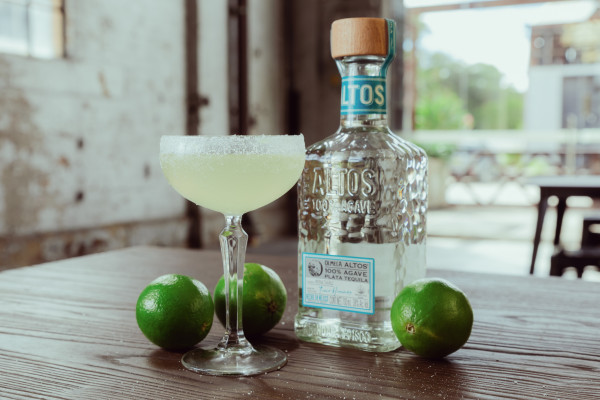 Altos Tequila
Tell dad to get the old cocktail shaker out - it's margarita time! The award-winning Altos Tequila is our go-to when mixing together the famed Mexican must-have, which is why this is the perfect gift for a dad who likes to shake things up when it comes to cocktail night. Did someone say salud?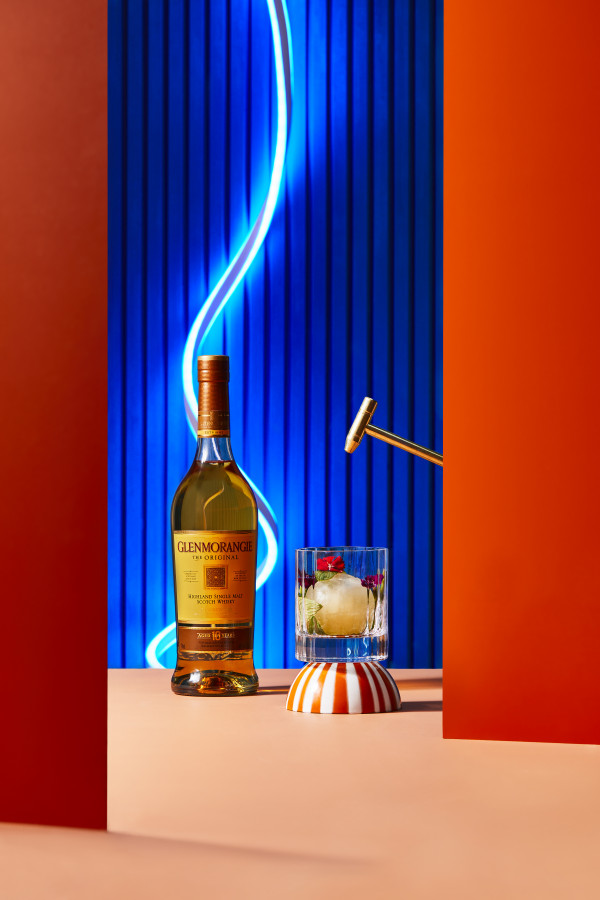 Glenmorangie
Get dad a drink that is completely tailored to his palate. On an endlessly imaginative quest to create deliciously diverse whiskeys, Glenmorangie can nail an old fashioned just as well as its more inventive ventures (did someone say cake?). Whether he's concocting up a cocktail or swigging it straight, there's a tot for every taste bud with Glenmorangie.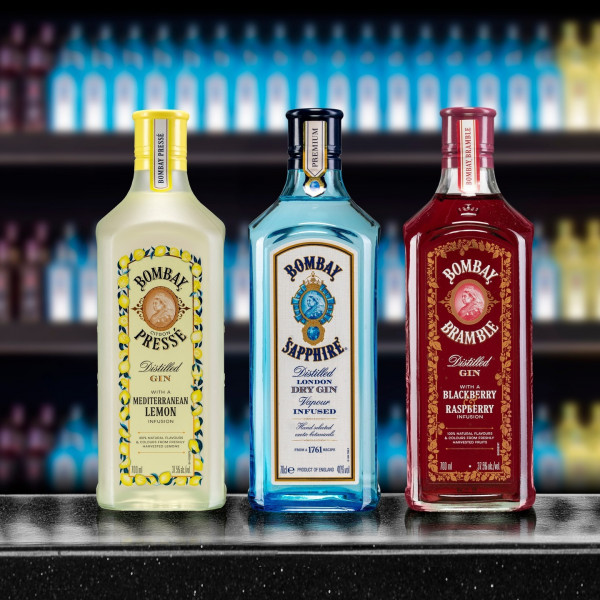 Bombay Sapphire
For a dad who's a sucker for G&Ts on the sun deck or perhaps a cheeky martini at the bar, there's no better booze than Bombay Sapphire. The world's number one premium gin, Bombay Sapphire boasts aromatic flavours with that crisp yet delicate finish that is quintessential to the renowned gin label.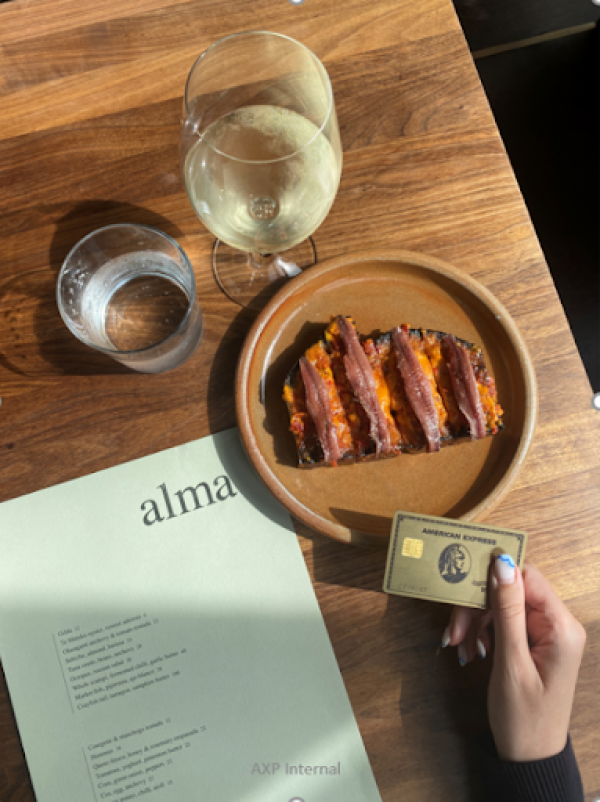 American Express Gold Card
With up to $200 in dining credits given to all American Express Gold Card Members every year at some of the country's best restaurants, dad will be spoilt for choice when having to choose his after-work watering hole, especially once he's seen the calibre of restaurants that are part of the Amex Local Dining Collection.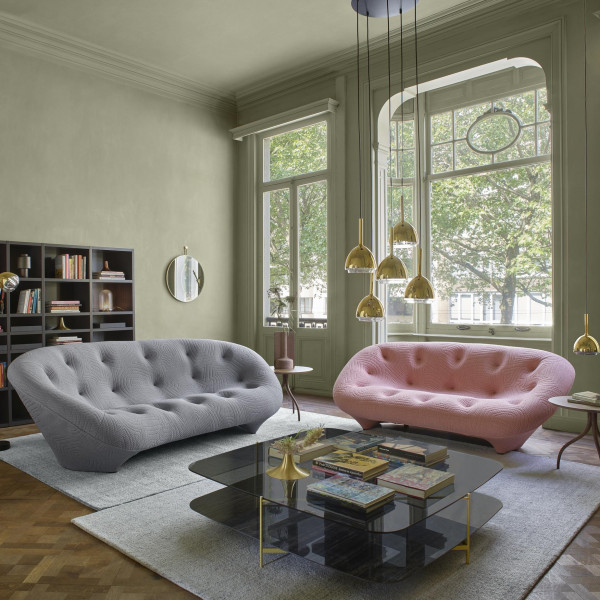 Ligne Roset Sofa
What's a drink without a good sofa to sink into? There's no better place to stretch out with a drink in hand than on the Ploum Settee. Designed for maximum comfort, both in feel and posture, just add a tall drink and a happy dad to the mix and you've got yourself the perfect possie for an afternoon sundowner.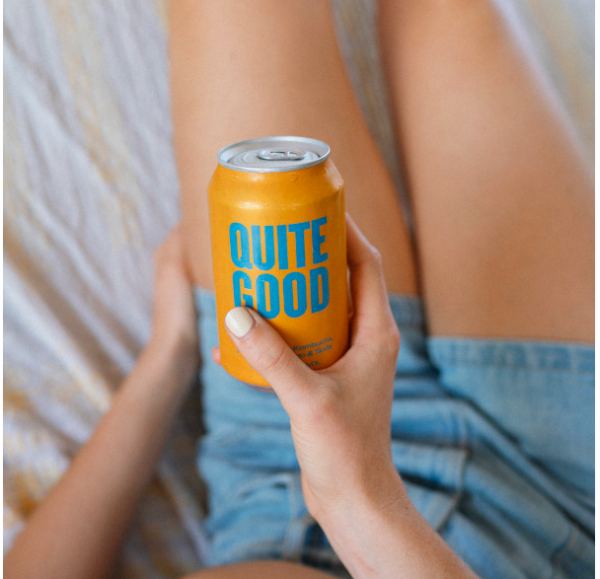 Quite Good
Nothing will quite cool dad down this spring like a cold kombucha quencher. With less than 1.6 grams of sugar per 100ml and fruity flavours to please the palate, Quite Good is providing the perfect after-work bevvy for dads who like a cold one in the sun - best shared with friends.
LOVES A PAMPER DAD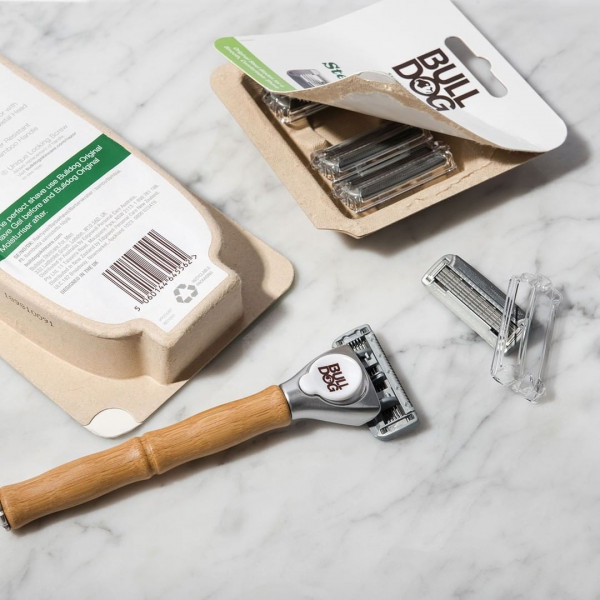 Bulldog Razor
For all our clean-shaven dads, get a razor that's as soft on the environment as it is on the skin. Enter Bulldog. From bamboo-handle razors to sugarcane packaging, London-based skincare brand Bulldog is the perfect mix for environmentally aware and grooming-conscious dads.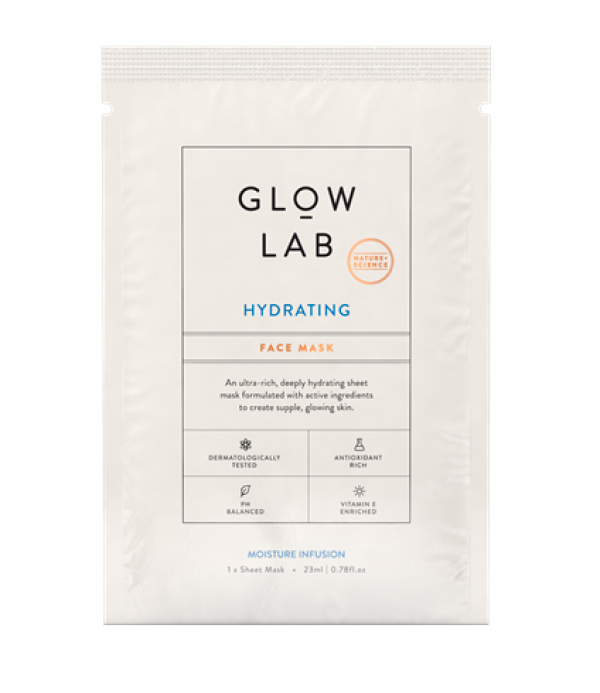 Glowlab Hydrating Face Mask
Every dad needs a self-care moment from time to time. This Father's Day, chuck on a chick-flick, pop on some Glowlab face masks and give pops the royal treatment - he deserves to relax, reset and rejuvenate with skincare's best in the business.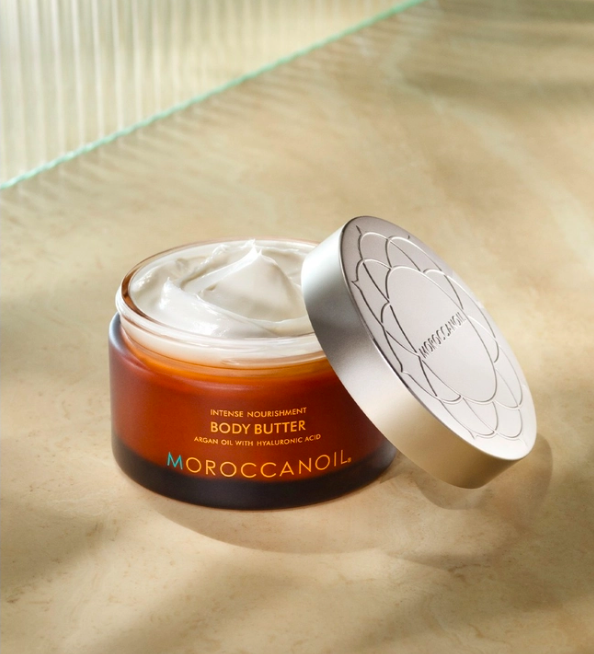 Moroccanoil Body Butter
Dads are notoriously renowned for not moisturising their skin but that isn't an excuse this September. Give dad the perfect pamper with this richly concentrated Moroccanoil body butter. Providing abundant nourishment and long-lasting hydration, it's a no-brainer for dads with dry, damaged skin.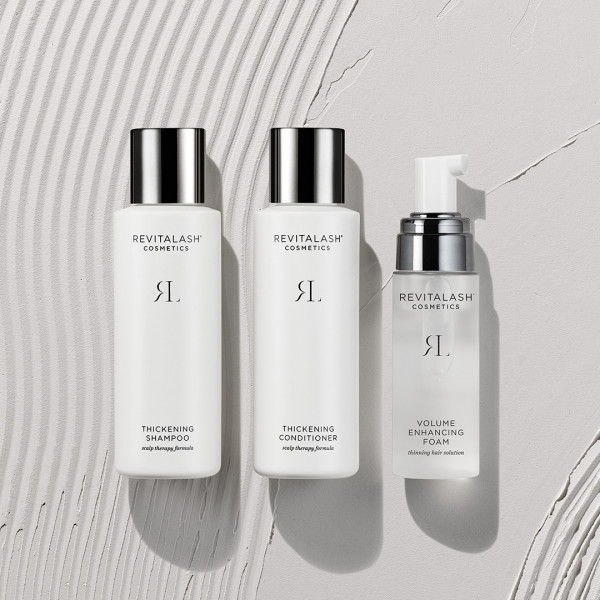 Revitalash Thickening Shampoo & Conditioner
For dads who have thinning hair (and might not want to admit it), give the gift of luscious locks this Father's Day with Revitalash. With a collection of thickening products and a shampoo and conditioner duo, a full head of hair is on the horizon.
GADGET DAD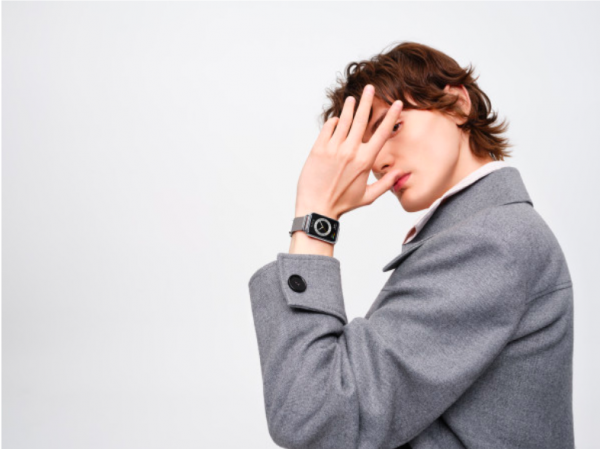 HUAWEI WATCH FIT 2
Keep dad stylish with an accessory that is changing the game. Huawei's new smartwatch boasts sleek designs and combines smart technology, IOS and Android capability, fitness tracking and health management to ensure dad's time is well-spent.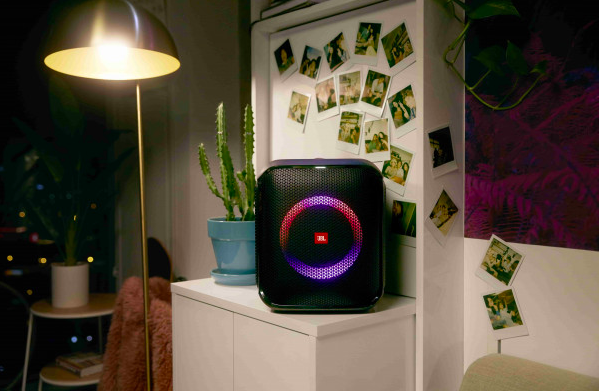 JBL PartyBox Encore Essential Speaker
For a dad who likes to party more than you do, get him a present that can keep up with the vibes - the JBL PartyBox Encore Essential Speaker. With louder sound, pairing technology, six hour battery life, built-in light show and a mic input for karaoke nights, dad's new speaker might just rave harder than he does.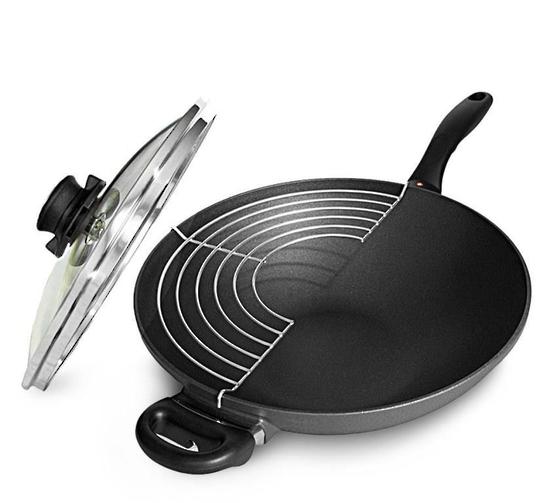 Michael Joyce Swiss Diamond Wok
For a dad who knows his way around the kitchen, get him a gourmet gadget like no other. This nonstick wok comes with a heat-tempered glass lid with a stay-cool handle and a wire rack. It'll be stir fry noodle bowls for months to come.