Five reasons why the Remix team loves the new HUAWEI WATCH FIT 2
Fit to your style with an accessory that is changing the game. HUAWEI's new smartwatch boasts sleek designs to add that fashionable flare to any outfit. Combined with smart technology, IOS and Android capability, fitness tracking and health management to ensure your time is well-spent. Here are five things the Remix team loves about the HUAWEI WATCH FIT 2.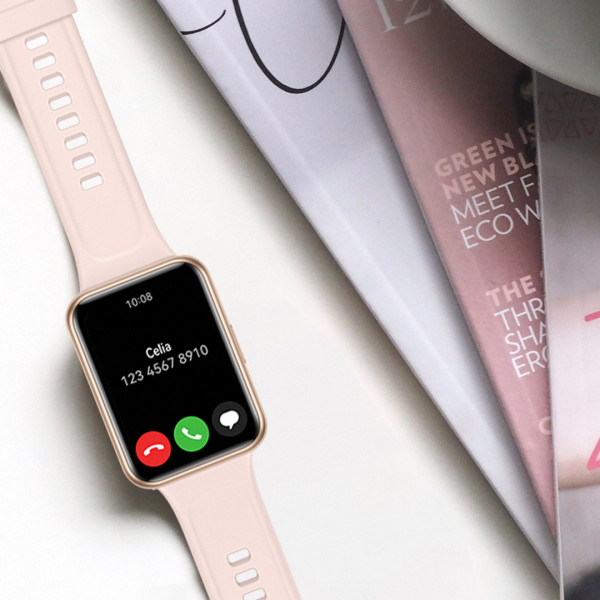 It's a smart cookie
HUAWEI WATCH FIT 2 features fast charging technology and long-lasting battery. With a 5 minute charge, the smartwatch can be used for a whole day. Under a typical usage and full-charge scenario, the smartwatch can be used for up to 10 days, and 7 days in heavy usage scenarios, offering a powerful battery to technology-obsessed users like ourselves.
What's more, the HUAWEI WATCH FIT 2 comes with a speaker and a microphone, meaning users can answer and hang up calls through their watch by simply tapping their wrist. As well as a nifty quick reply feature, meaning you can view notifications and easily reply to any text or WhatsApp messages in a matter of seconds.
It turns up the bass
You know what is music to our ears? Our favourite tunes, played by our smarter-than-most smartwatch. Users can play music directly on their HUAWEI WATCH FIT 2 while working out, folding the washing or bringing the party to any scenario. The increased memory space greatly improves the performance of the smartwatch, allowing you to store up to 5000 songs, diversifying your music experience one perk at a time.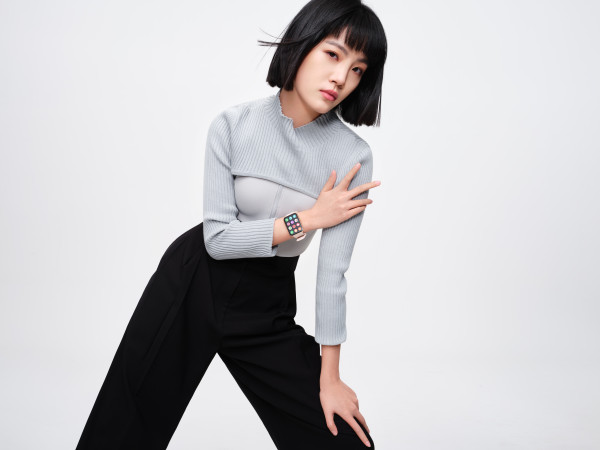 It's easy on the eyes
Pretty on the inside and outside, HUAWEI WATCH FIT 2 inherits the simple yet fashionable design language of the HUAWEI WATCH FIT Series. The HUAWEI WATCH FIT Active Edition continues the design of the previous generation, providing three colourways including Sakura Pink, Isle Blue and Midnight Black. Coming soon is also the HUAWEI WATCH FIT Elegant Edition, offering Silver Frost, which will help bring a comprehensive upgrade in tone and texture. Each strap is easily switchable allowing you to match it to your outfit for any occasion.
HUAWEI WATCH FIT 2 is equipped with a 1.74-inch AMOLED HD HUAWEI FullView display, the display area is 18.6% larger than that of the previous generation, and the screen-to-body ratio is as high as 72.2%. The display comes with 336 PPI and 336 x 480 resolution to deliver an extreme visual experience and content that is more vivid than ever.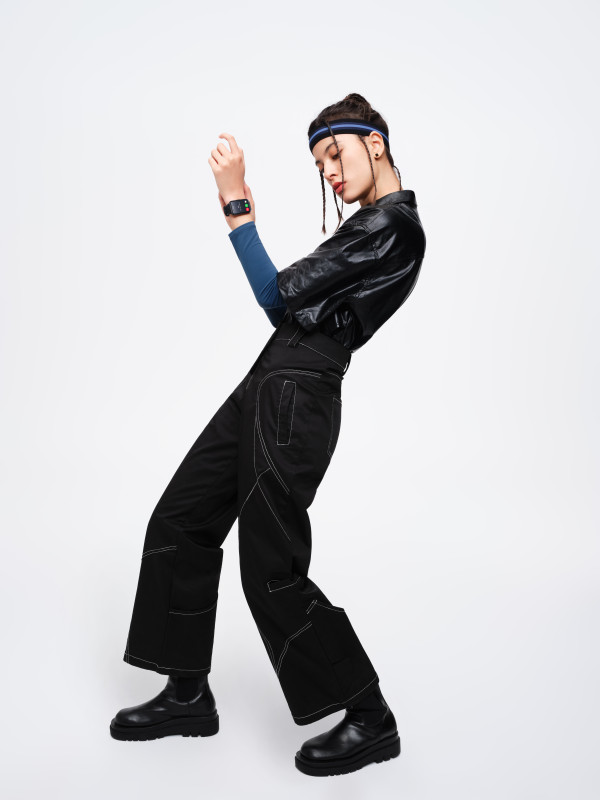 It's the ultimate gym buddy
For all our fitness freaks out there, we have just the thing to get you out the door and into a jam-packed workout routine in no time. With a total of 97 workout modes, HUAWEI WATCH FIT 2 integrates sedentary reminders and quick workout animations into your process to elevate your fitness experience. Offering a personal and customisable running programme for visible progress, professional data analysis to enhance training quality and a dual-band five-system GNSS to better the accuracy of motion trajectory and route navigation, HUAWEI WATCH FIT 2 is your friend in fitness!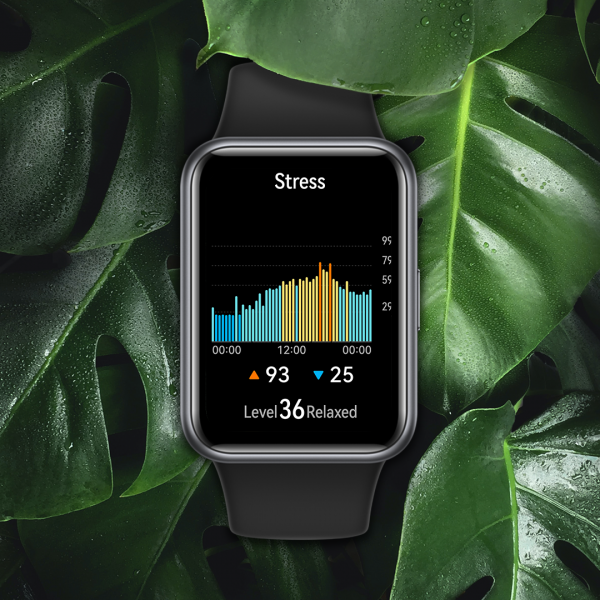 It's a health hero
Offering menstrual cycle management, stress monitoring, all-day SpO2 monitoring and scientific sleep assistance, your smartwatch will always have your back, adding a healthy little boost to your day-to-day. The HUAWEI Health App has been upgraded for a self-disciplined workout routine and active health management experience like no other. With Healthy Living Shamrock, a wealth of health is a touch away as you can personalise any reminder to fit your daily needs. Whether you need a helping hand to remember to drink water, go to bed or get moving, let the Health App do the hard yards when it comes to remembering. Adopting the latest HUAWEI TruSeen™ 5.0 heart rate monitoring technology to improve data processing power by four times, lowering signal loss and increasing accuracy. Your watch will be making your heart skip a beat, while giving you all the stats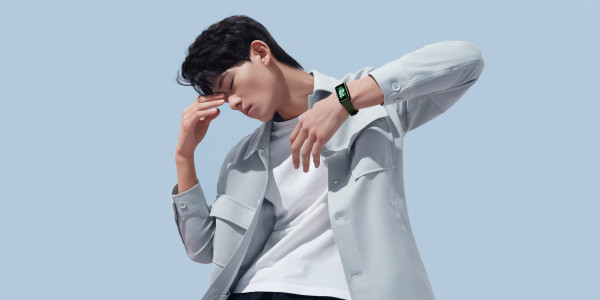 A little something extra
Just to get you more excited about HUAWEI's line-up of top-notch wearables, HUAWEI Band 7 is on the horizon. Boasting an ultra-thin display, hefty health management and smarter assistants (including 14-day long battery life), the future looks bright with a HUAWEI on your wrist. Available in red, pink, green and black, this everyday band has options for everyone. Purchase one for $129 and receive the second for half price!
The HUAWEI WATCH FIT 2 isn't just a watch. It is a lifestyle, fitness and health accessory that not only alleviates, but elevates your daily routine. Building a fully connected, intelligent world, HUAWEI has done it again with a watch that outweighs the rest in fashion and function. A feat in smart technology, add this wearable to your wrists and wish lists now! Purchase for RRP: $269 Active, $369 Elegant (coming soon) and receive a free HUAWEI FreeLace.
You can pick up either the HUAWEI WATCH FIT 2 or the HUAWEI Band 7 in-store or online at PB Tech, Noel Leeming and JB Hi-Fi. Offers end 31st July.
consumer.huawei.com/nz/wearables/watch-fit2/
consumer.huawei.com/nz/wearables/band7/