Everything you need to know about JBL's new party essential speaker
Take the party wherever you go with a mate that likes to get down just as much as you do. Introducing your new best friend, the JBL PartyBox Encore Essential speaker.
With a range of beat-worthy benefits, the JBL PartyBox Encore Essential is your right-hand man in any song-related scenario. Don't believe us? Here are just a few things the Remix Team loves about JBL's newest music must-have.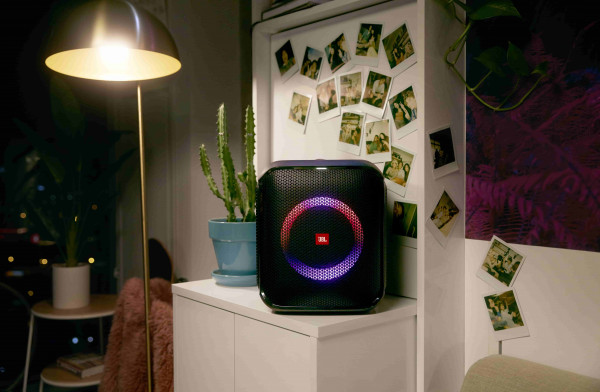 With the amazing JBL Original Pro Sound, the bass just got a whole lot deeper, louder and better. A speaker that can be heard from miles away, no one will be able to miss the beats provided by your new bestie, they're the loudest in the room. What's more, you can turn up the tunes another notch with JBL's True Wireless Stereo technology. Pair up speakers for an even bigger sound, a perk that is quite literally music to our ears.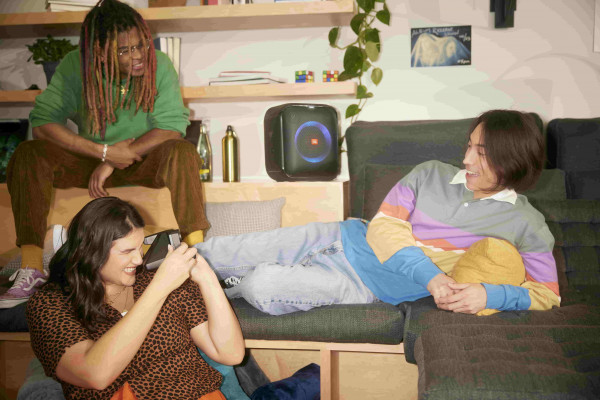 No plug? No problem. The portable JBL PartyBox Encore Essential speaker gives you 6 hours of non-stop fun. With an easy grab-and-go handle and splash proof design, you can always take the party with you. Dancing on the beach? Chilling by the pool? Keep the music pumping anywhere, anytime, for as long as you like. This faithful friend won't be running out on you mid-party, it'll be jamming at the front of the crowd until the lights come on.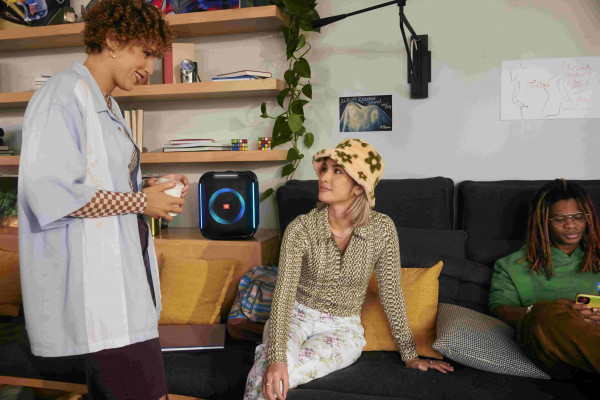 Speaking of lights, JBL PartyBox Encore Essential isn't your average song-centred speaker. The life of the party, this boombox not only provides the music, it provides the vibes. Let the cool built-in light show set the mood, delivering a fun ring light feature and a cool strobe effect that syncs to the beat of your music. Always keeping you in control, the PartyBox App allows you to customise your music and lightshow colours to create the perfect atmosphere for your party to pop-off.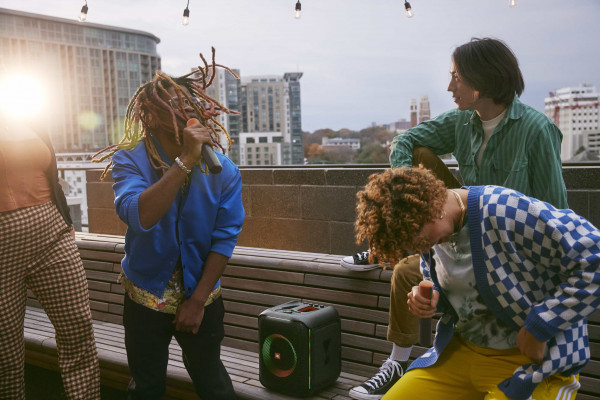 As if the party couldn't get any better, it very well just did. This jam-packed JBL is fitted with a wired mic input, converting your chilled drinks into a sing-along karaoke party at the push of a button. For what better way to finish off the night than by belting the lyrics to 'Mr. Brightside' while dancing your socks off with your very best friends?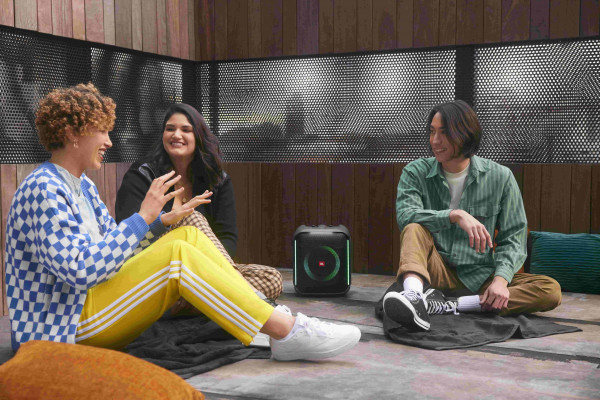 The perfect companion on a night out, this trusty speaker is the ultimate party partner for a night on the town. Never failing to catch you when you fall, JBL has your back in every festive scenario. Better sound, longer parties and fitted for any occasion, choose a speaker who loves the rave just as much as you do.