Everything you need to know about Louis Vuitton's Newmarket abode
Amid the devastating loss of designer, fashion icon and artistic director, Virgil Abloh, the global Louis Vuitton family is in mourning. A trailblazer in the fashion community, his life was honoured at the Louis Vuitton Menswear Fashion Show in Miami last week. Leaving big shoes to fill, his impact on the French luxury house will go down in history as one of unquestionable prominence and unwavering creative genius. While we mourn Virgil's untimely death, celebrate his profound legacy by visiting the iconic fashion brand's debut on Broadway.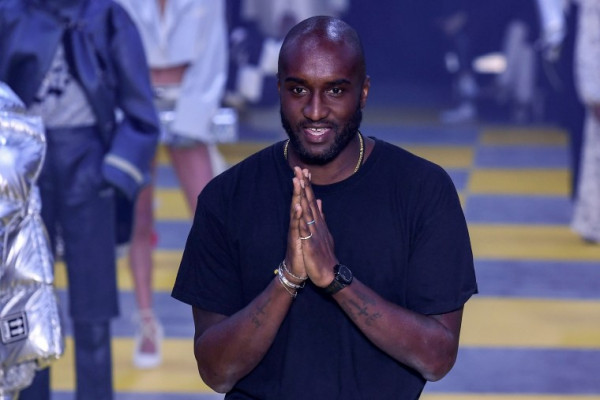 Yes, the famed shopping district has added another big name to it's illustrious list of stores, making it our one-stop destination for everything haute and high-end. Here's everything you need to know about Newmarket's latest addition - the fashion powerhouse, Louis Vuitton.
As an ode to the iconic fashion house's 'savoir-faire' and 'Spirit of Travel', the Newmarket store is inspired by the architectural genius of Peter Marino. Famed for his known integration of art within architectural design, the American architect is widely credited for redefining modern luxury. A collaboration between Marino and Vuitton can only mean one thing, the Newmarket store is sure to be nothing short of jaw-dropping.
The facade features a metal mesh which stretches across the store front. Inspired by Louis Vuitton's iconic Damier pattern and the Maison's emblematic symbols, its see-through effect allows gazers to peek into the stunning interior of the store from a distance. Light-stone seems to float across the floor, while hanging shelves made of light natural wood elevate the space.
Designed with the finest materials, the furniture integrates a fusion of pieces, both international and local. The store is decorated with furniture and artworks from local artisans such as Gim Gimblett and James Cousin, while also holding a thoughtfully curated selection of international pieces, such as a table by the Italian designer Carlo Mollino and a coffee table by British designer Alexandra Lamont. This careful balance between Louis Vuitton's international acclaim and its local grounding is shared through the bespoke, yet sublime, choice of interior decor. The store, like the fashion it brags, is a work of art.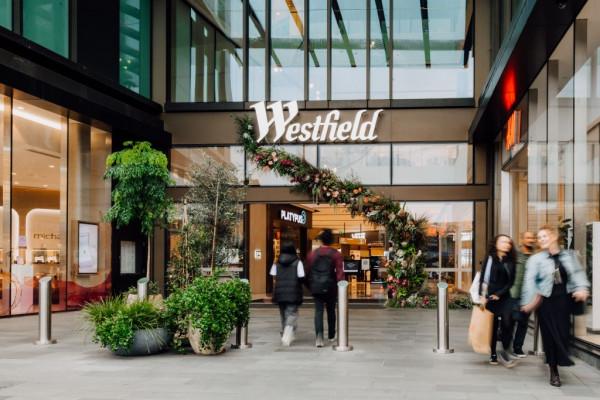 Setting up shop in Westfield Newmarket, shoppers can now browse and discover the world-class Louis Vuitton empire in what seems like our very own backyard. With an array of women's and men's ready-to-wear fashion, leather goods, shoes, fragrances, watches, jewellery and accessories, luxury is now at our doorsteps and just within reach. A personalized shopping experience can also be arranged in the privacy of an exclusive salon for those who are craving a tailored, retail experience like no other.
Louis Vuitton has been bringing technical and stylistic inventiveness to the world since 1854. Dazzling us with the finest craftsmanship and quality, the House remains faithful to the spirit of its founder, Louis Vuitton. Inspired by the 'Art of Travel', his line of luggage, bags and accessories were not only the pinnacle of elegance, but designed to be practical, sturdy and taken around the world.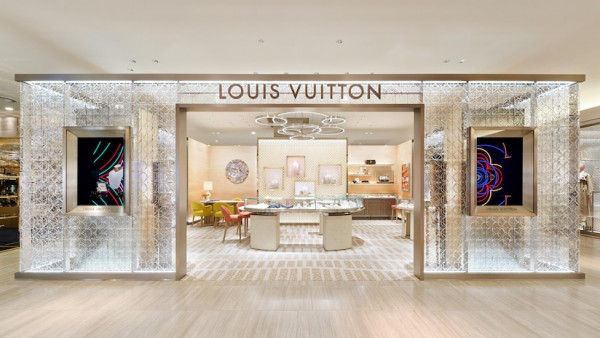 Louis Vuitton's newest store is a reflection of the fashion House's mantra - it boasts the art of travel. True to its heritage, Louis Vuitton has opened its doors to international architects, artists and designers throughout the years, all while developing and perfecting timeless and groundbreaking pieces of fashion. These intricately created products, and the space that they reside in, are testament to Louis Vuitton's commitment to fine artistry and are why we can't contain our excitement for Newmarket's latest luxury store.
Check out Louis Vuitton in the latest edition of Remix - out now!