Win an Eve Hormone Balance Test! 
Want to try one for yourself? Enter your details below to go in the draw to win a test!
Hormones are humans' most sensitive chemical messengers and control many of the body's crucial functions such as mood, health, and behaviour. As a result, understanding your body's cycles and hormones is crucial to ensuring your lifestyle promotes tip-top hormonal balance.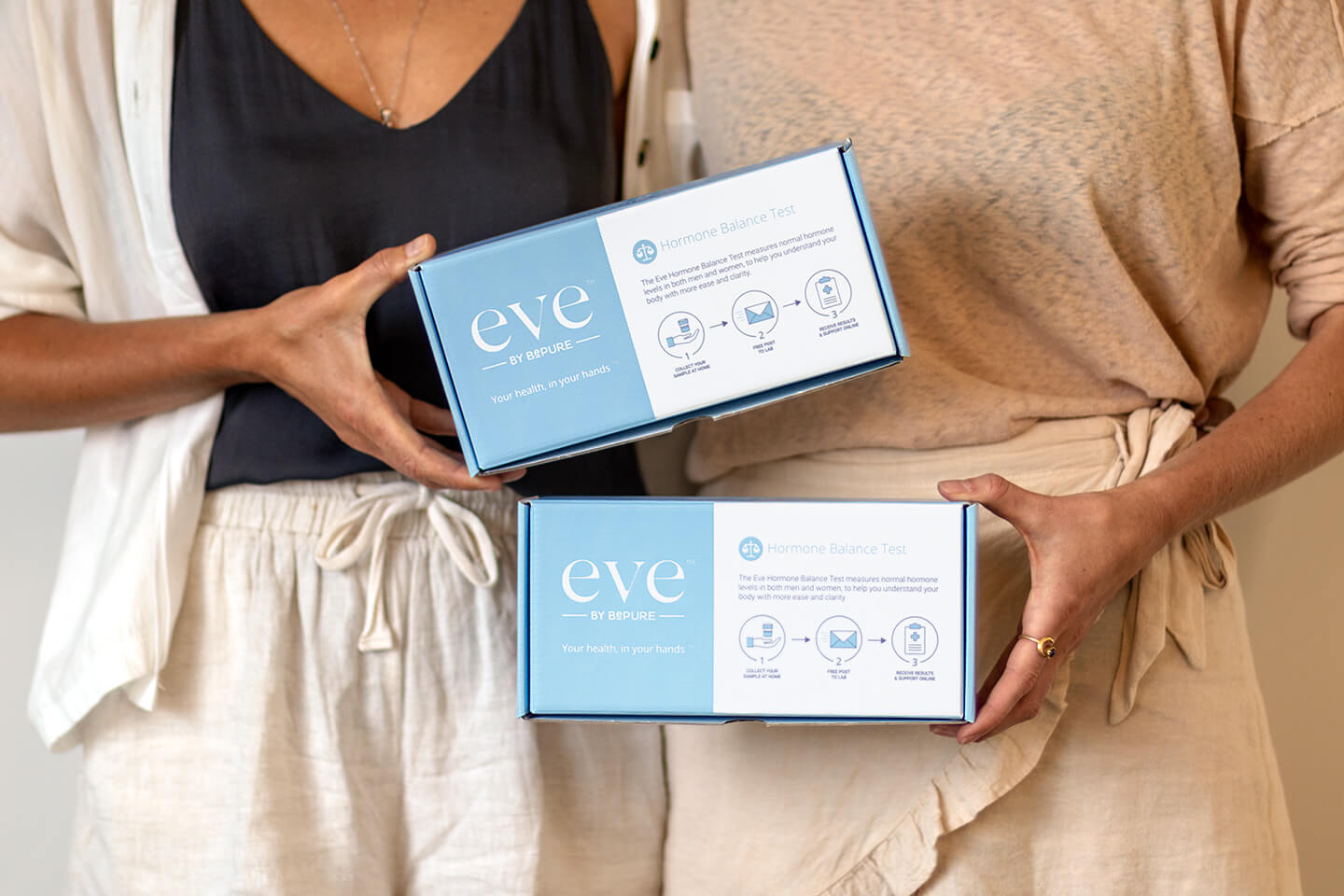 BePure research suggests that an astonishing 87% of women experience signs of hormonal imbalance on a regular basis. In response, BePure developed a sister company called Eve Health. 'Learning that so many women were experiencing struggles with their hormones, we wanted to find a way to support them through this,' says Eve Product Owner, Beatrice Thorne.
The Eve Hormone Balance Test is a New Zealand first of its kind, measuring 19 different hormonal markets through a urine sample, all within the comfort of your own home. Once the sample is collected, it's then free-posted to Eve Health's laboratory for analysis. The analysis takes around four weeks, and once complete can be accessed online in an easy to interpret report!
Myself, and Remix founder Tim Phin recently put the at-home test to the...test. You can read all the fine print of how to conduct the test here. But basically, once you receive your test, you collect a urine sample at the appropriate time in your cycle, and then free-post it to the New Zealand based laboratory.
There, the PhD qualified lab scientists will analyse your sample, before sending you a report with diet, lifestyle, and nutritional recommendations based on the findings. Once it's complete, you'll get an email saying your test is ready, and from here you'll be able to see where your hormone levels score against the norm, and ways to support some that may be out of whack.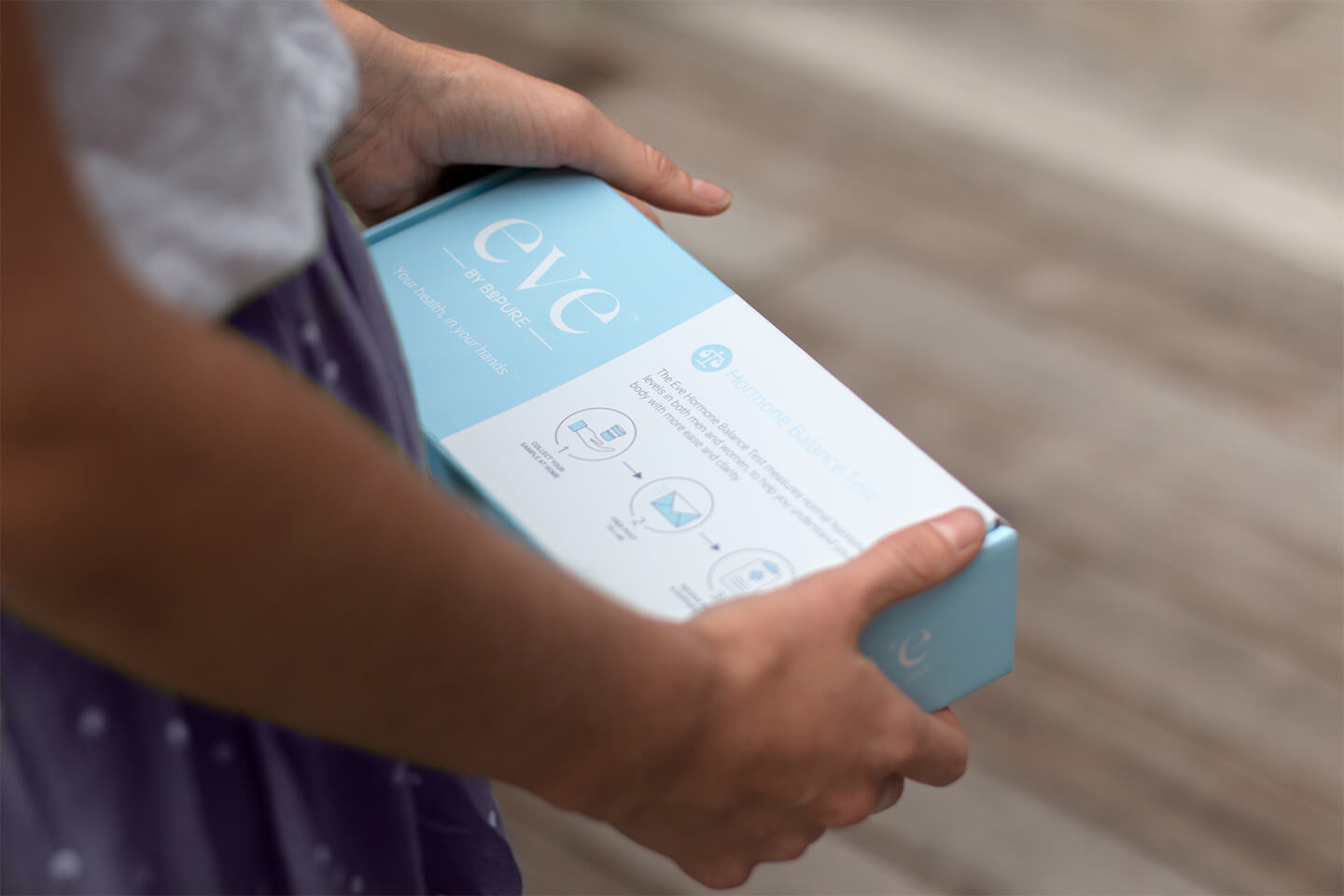 When hormones become imbalanced this can impact a lot of areas of your life including, but not limited to; weight, mood, anxiety, cramps, and bloating. I've always been someone who has struggled with anxiety, so deciphering whether or not this was linked to hormones was a huge reason I decided to take the test. And, without delving too deeply into the intricacies of my personal life, it was interesting to discover that my progesterone was low, likely as a result of stress. Facts and data are like a soothing balm to my anxious neurosis, so in a way knowing what the issue is, and then having steps to help me on my way to mitigating this was hugely beneficial to me. Tim also had some interesting findings that he would prefer not to broadcast, but overall he said: "it was easy and low-fuss, I'd recommend Eve to everyone, it's important to know how to help your body".
Living in the modern age, hormone balances are becoming increasingly compromised by environmental factors; extreme stress, harmful chemicals, and bad diets to name only a few. Taking your understanding to the next level, and learning how to help your body reach hormonal harmony is only becoming more and more crucial, especially when looking through the lens of fertility. So if you're interested in taking the test, order one here.
Entry is open only to New Zealand residents only. No responsibility is taken for lost, misdirected or incomplete entries. Entries are limited to one per person. This promotion commences 18th of September and ends 26th of September. By registering their details, entrants give permission for Remix Magazine (LP) NZ and BePure to post, email and mobile text message updates. The prize package must be taken as offered and is not exchangeable, transferable or redeemable for cash. Anything not specified in these terms and conditions as being included in the prize package is excluded. The winner will be contacted via email. The promoter is Remix Magazine (LP) NZ, 65 Ponsonby Road, Ponsonby Auckland.