The Kiwi entrepreneurs trying to make NZ smokefree by 2025
Nicotine pouches are one of the most innovative solutions in the quest to quit smoking, yet they also remain one of the most misunderstood.
Two Kiwi entrepreneurs responsible for launching the popular nicotine pouch brands Ace, ZYN and White Fox nationwide, Nick Fitzgibbon and Miles Illemann open up to Steven Fernandez about the misconceptions that need to be broken in order to help New Zealand become smoke free by 2025.
Who looks after what in the business?
Miles: I'm over-arching, making sure all the heads are working together. The key thing for us is communication between stakeholders.
Nick: I'm responsible for getting people to try our products. I look after marketing, making sure the product gets in front of as many people as possible. Obviously being quite new in the market, education is a huge part of what I do.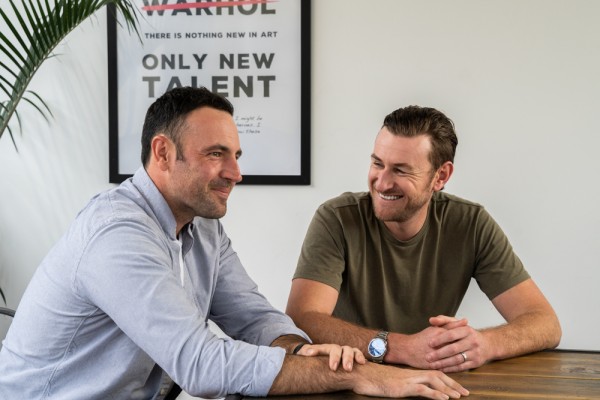 Talk me through the various product ranges you guys have available in New Zealand at the moment.
The three main products we have at the moment are White Fox, ZYN and Ace. White Fox entered our first bricks-and-mortar retail partner in May last year, then we acquired the rights to the Ace brand in New Zealand as well, so we flew to Sweden and Denmark to immerse ourselves in the brands and the products. These are the biggest three brands in this space globally.
You were both smokers?
Miles: Yes both smokers, heavy smokers.
Once you started using it, how long did you give up smoking?
Miles: Pretty much immediately. The thought of smoking a cigarette makes me feel gross now.
You both have a bigger mission here, which is not about making money. Tell me about that.
Nick: On the one hand this is a business and we are building a successful enterprise, but the most rewarding part would have to be the messages we receive from people about giving up smoking. We hear stories about people every single day who have given up smoking thanks to our nicotine pouches and that means a lot to us.
What is the biggest misconception about nicotine pouches?
Miles: If you look at a cup of coffee, for example, you have a delivery method that is not harmful. But if you took those coffee grounds and rolled them in paper and smoked them like a cigarette, you would be taking caffeine into your body in a harmful way. What we're doing is taking the nicotine from cigarettes, which are harmful forms of delivery, and we're putting it into a safe delivery method.
Nick: It's just breaking down the stigma because people generally think nicotine is the thing that kills. It's not - it's the carcinogens in the cigarette. It's the nicotine that gives you the pleasant effects.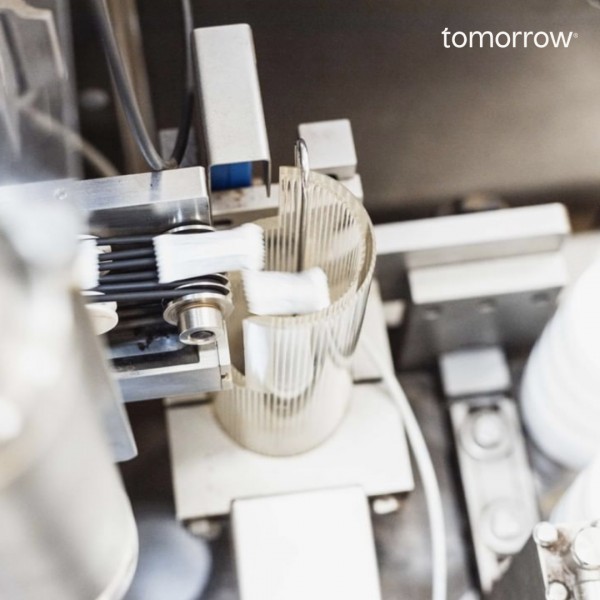 Tell me something each of you bring to the table in this business.
Nick: Miles is the most hectic innovator I've ever met; you could literally tell him to come up with 100 ideas in a day and he would. It's pretty incredible, but it's the fact he actions his ideas and get things done that makes him a great business partner.
Miles: Nick is a people person and the perfect face for the company. He's definitely more polite and calm about things than me. He's the perfect fit for marketing and that's something I do not involve myself in too much. We go hand in-hand together really well.
I heard rumours that at the start of lockdown you were in talks to lease an Air New Zealand jet to fly across the world to pick up stock. Tell me about this wild idea. Why did it not happen?
Nick: The idea came about when the air freight stopped and we were about to run out of stock, so we needed to get more as soon as possible. Ocean freight was going to be three months and air freight had all but shut down. The only option was to take control and look at options of leasing a 777 300 through Air New Zealand. We were looking to charter it and bring all our stock back, but luckily another logistics provider went in and started chartering freight flights, so we didn't need to.
Miles: The problem would have been that we couldn't have stepped off the plane once we got to Sweden. It would have taken two days for the pilots to stand down, so we would have been trapped on the plane for about a week.
Nick: The other thing we wanted to do was help the government repatriate some of our own citizens back home, and even take some foreign visitors back to their country on the plane. It's a shame we didn't do it, but we were very serious about it at the time.
What do you think are going to be the biggest challenges for kiwi businesses in the coming months and years?
Nick: As bad as things have been, with a disaster comes opportunity. I think the challenge is going to be identifying those opportunities and staying ahead of the curve through smart innovation.
Miles: That's the key word; innovation. If we don't innovate we'll end up failing. I think people need to have a good, hard look at what they're currently doing and try to anticipate how things are going to evolve for their own businesses.