Our tips and tricks on how to self-care like a pro
Hi readers! We're here to tell you to put down your phone, turn off your notifications and give yourself the gift of some much-needed me time - after you've read this article, of course. Like you, we're guilty of getting wrapped up in the hustle and bustle of our daily lives, but this is a gentle (and very important) reminder to stop for a breath of fresh air. Tell your friends you're busy, close the shutters and get comfy - here are our favourite things to do on a night in with the most important person in our lives - ourselves.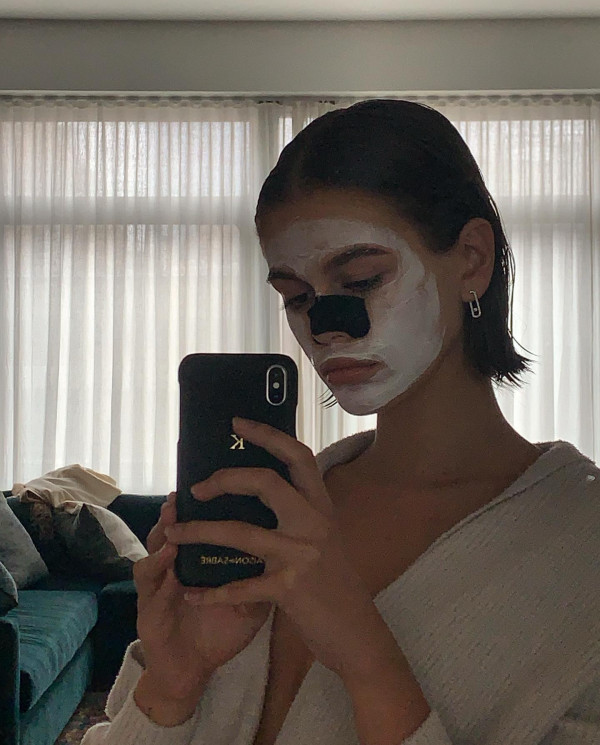 @kaiagerber
Mask mania
Is it even a self-care night without an obligatory face mask mirror selfie? We say not! Whether you want to erase the evidence of a week's worth of sleepless nights with Murad's Retinol Youth Renewal Eye Masks or are looking for a calming cure for dry skin with Savar's moisture must-have Restorative Tofu Facial Mask, start your night-in the right way with a some stellar skin therapy.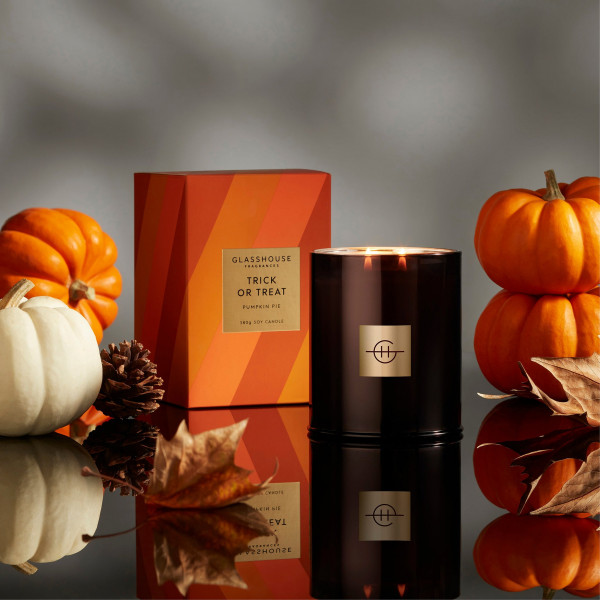 Stay lit
Contrary to popular belief, smell is in fact our most powerful sense, taking us back to memories, people and places with a single whiff. Fill the air with a scent as sweet as time alone with Glasshouse's ode to Halloween, Trick or Treat. With hints of spiced pumpkin, cinnamon and vanilla, this deliciously delightful candle will transform your cosy night at home into a pumpkin pie paradise.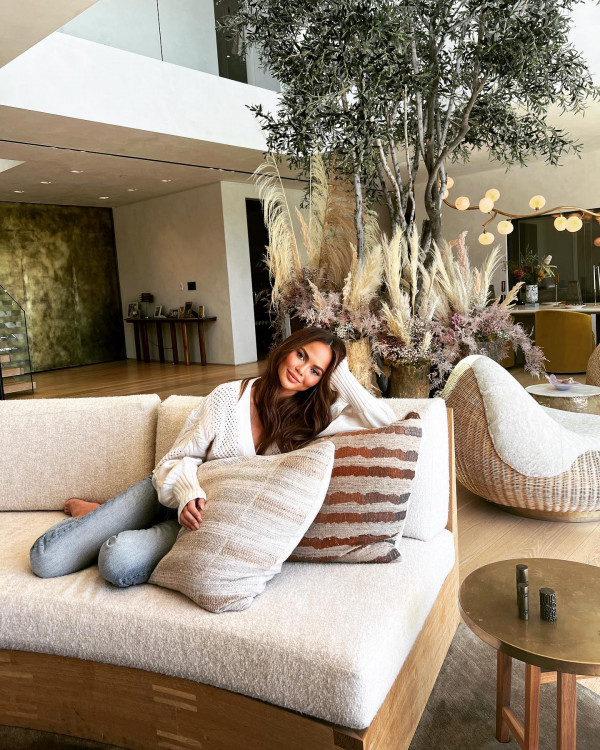 @chrissyteigen
Couch warmer
The couch is beckoning thanks to Neon's top-notch array of telly toppers to choose from. Whether you're in need of an all-night binge (hello House of the Dragon) or perhaps looking for something soppy and sweet to dig your teeth into (a slice of Liquorice Pizza perhaps?), there's no better excuse to sit back, relax and grab the remote than a self-care night endorsed by a little bit of Neon.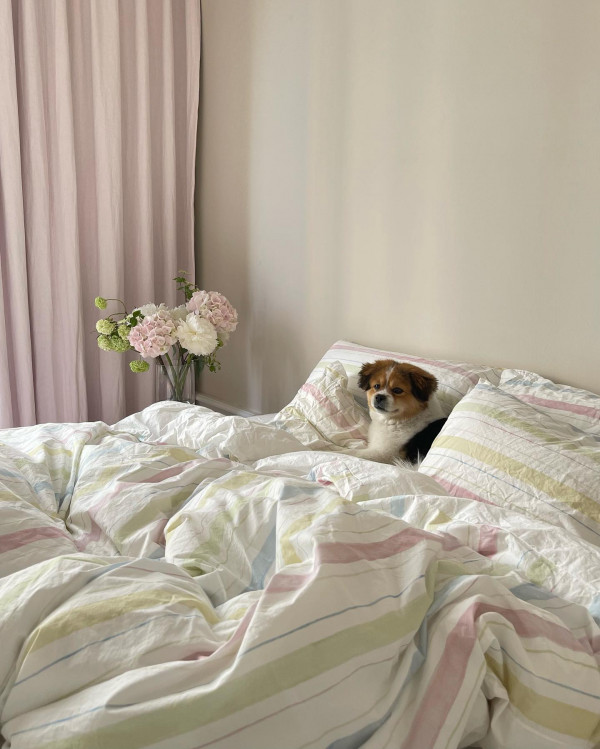 @matildadjerf
I only love my bed and my mama I'm sorry
Heaven truly is hopping into warm, freshly washed sheets after a long hot shower and an even longer day. If you can't relate, then you've gotta try it. Throw your duvet cover, bed sheets and pillowcases into the wash with some washing powder and fabric softener (the real MVP) then chuck in the dryer. Your bed will not only be a cosy, warm hug to crawl into but a sanctuary to recharge and reset. R and R? Yes and yes.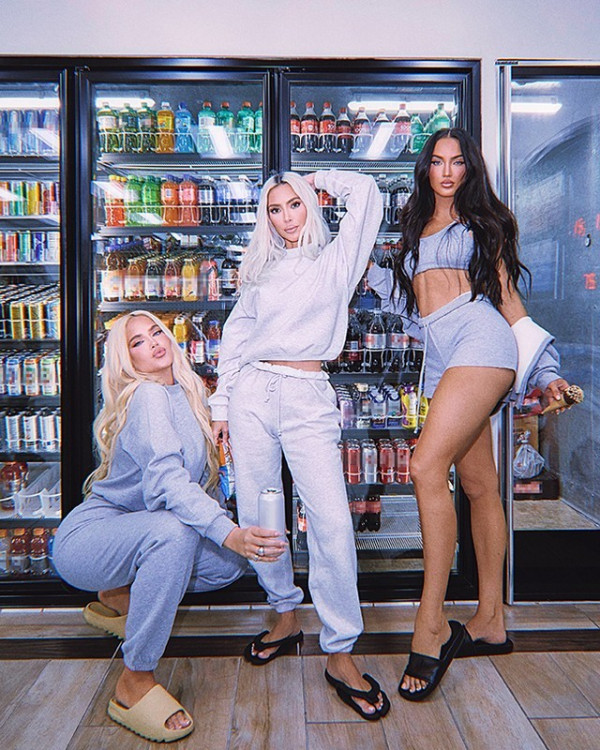 @skims
Matchy matchy
You know what makes slipping into bed that much sweeter? Slipping into a cute matching set beforehand. Nothing makes self-care feel better than looking cute while doing it, which is why a matching set is just what a night-in calls for. Our picks? We love this floral fashion moment from mymummadeit, this cosy little Skims number and this pink slumber party essential from General Sleep.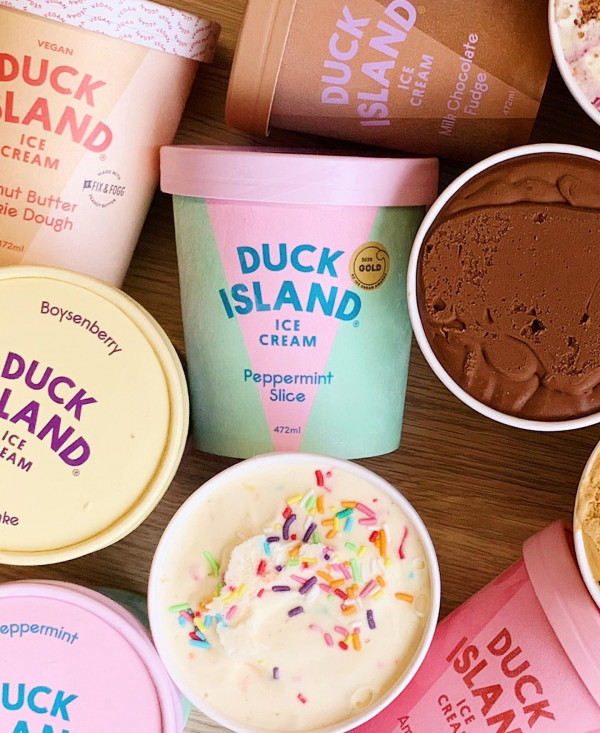 @duckislandicecream
Get in mah belly
A self-care night is only as good as the food you order in which is why we have got your Friday night cravings sorted. For comfort food, there's no better than the Rigatoni Carbonara from Andiamo. For a little bit of spice, the Green Curry from White & Wongs is your guy. And for afters, a large tub of Duck Island Fairy Bread Ice Cream can do no wrong in our eyes. Add some popcorn and hot chocolate into the mix and you'll be transformed into the ultimate homebody.
@emmachamberlain
Live, laugh, listen to a podcast
Now that your belly is full, your sheets are washed and your skin is gleaming, it's time to hop into bed and pop on a podcast. For a little bit of meditation before bedtime, we recommend The Daily Meditation Podcast. For some serious self-love advice, check out The Self Love Club with Bel Crawford. And if you're in need of a belly giggle, we've got that sorted too with Zara and Michelle from Shameless.