The eight quirkiest AirBnb's in New Zealand
These are arguably the most fun and quirky staycation's New Zealand has to offer. If you're travelling around the country and looking for a place to spend the weekend in, why not stay somewhere unique and make new memories. We've scoured the online rental marketplace and assembled a list of our favourite quirky homes for you to get a sweet escape. I mean, who doesn't need a break from Auckland's heavy traffic, dismal rain, and busy lifestyles?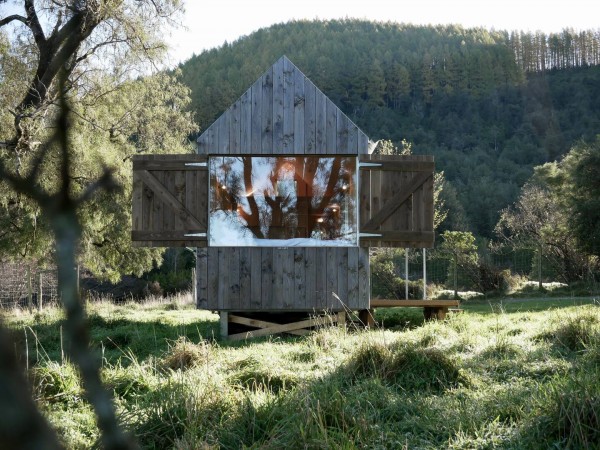 KERERŪ RETREAT
Unplug from society and reconnect with nature in this gorgeous handcrafted retreat. Surrounded by native trees and farms is the perfect relaxing escape for couples and solo adventurers. For colder nights, turn on the small wood-burning fire to ensure a warm and comfortable stay. Enjoy this eco-friendly spot, perfect for city-life busy individuals to get away.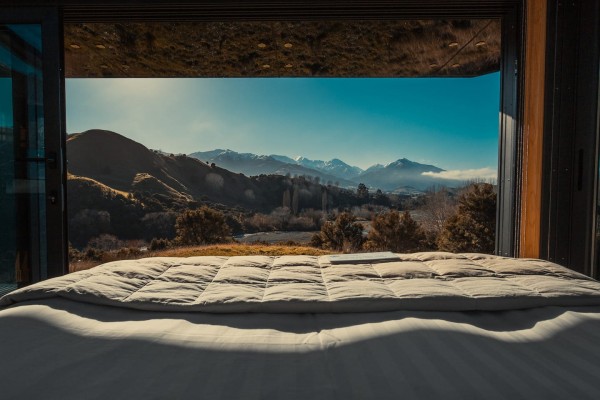 KAHUTARA PUREPOD
This pod is completely surrounded by glass including the roof and floor. The magical home is perched high above the Kahutara River with 360-degree views of the Seaward Kaikoura Mountain range and ocean view. Fall asleep to the starry nights and wake up to a beautiful sunrise. Refuel your soul with views of nature, a great escape for the city-goer. Staying the weekend in a glasshouse will be a new experience for us all. The shower is all glass too!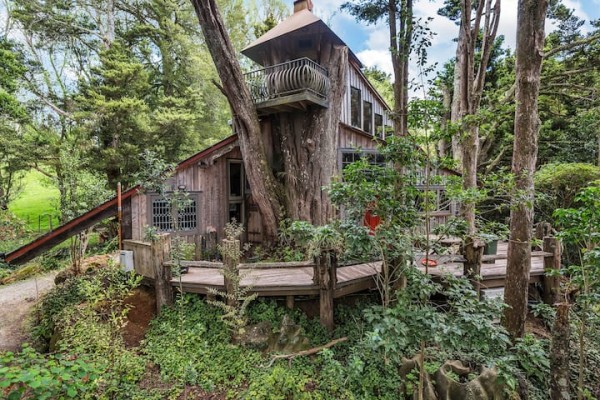 FAIRYTALE TREEHOUSE
Want to live like a fairy for a night or two? This gorgeous house is built in between forests making you feel like you're a character from the Lord of the Rings. Try out a new experience living in this unique and tranquil treehouse. Sip on your morning coffee on the deck listening to the native birds sing.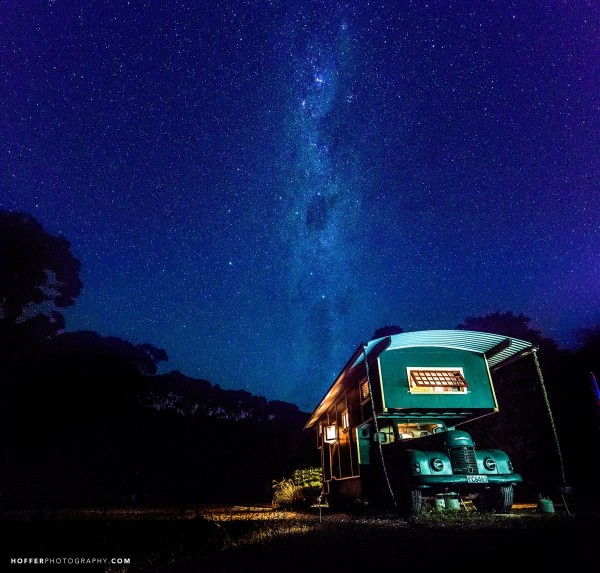 THE AMAZING HOUSE TRUCK
Parked up in Golden Bay by National Park, this restored house truck is perfect for any greenie-lover or the busy nine-to-five couple to get away from the daily life grind. There's no TV but the house truck promises entertainment of the beautiful sunsets, bird watching, or walks over a swing bridge to Wainui Falls. The truck sleeps up to four and is kitted out with wood fire and an outdoor bath under the stars.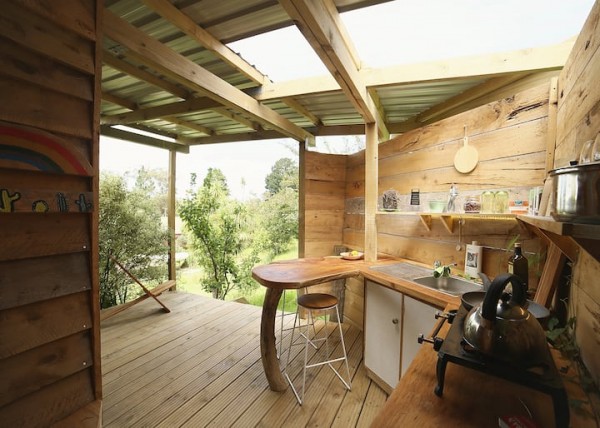 THE RAGLAN ECO HOUSE
If you're looking for something a bit more rustic this eco-house is a sweet little spot great for a romantic weekend away. Built with love and care this abode is quirky and cosy. The off-the-grid and solar-powered home is a mother-nature lover as it's built with recycled materials, contains a compost toilet and bamboo foam bed. Wake up to a provided gluten-free and vegan brekkie and take a five minute walk to the beach.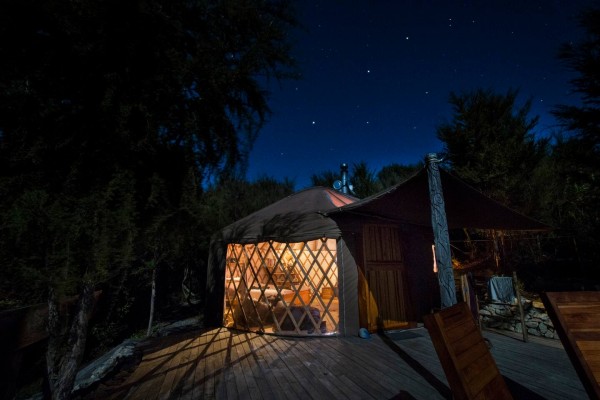 WARM COSY YURT IN MOTUEKA
Glamping is the newest thing, and this is the best place to try it out for yourself. The 'Chocolate Yurt' is a fully insulated yurt with a skylight to stargaze at night. A private retreat in the native bush with an outdoor kitchen and shower. Handcrafted wood furniture gives off a cosy feel along with a warm wood burner keeping you nice and toasty. Wind down to beautiful sunsets and views of Motueka river valley and Tasman Bay.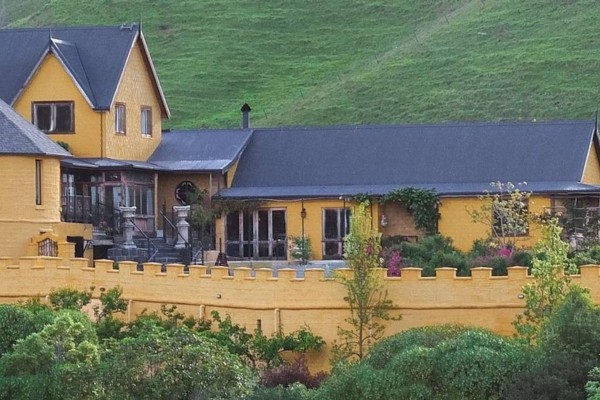 MUD CASTLE
Calling all Queen's and King's because we found your humble abode. Located in the heart of Nelson, hiring out the six bedroom castle gives you a unique experience for friends and families to spend the weekend feeling like royalty. Get treated with bed and breakfast, take a dip in a private outdoor bath, and a stroll through the garden just like a little prince or princess in the movies would.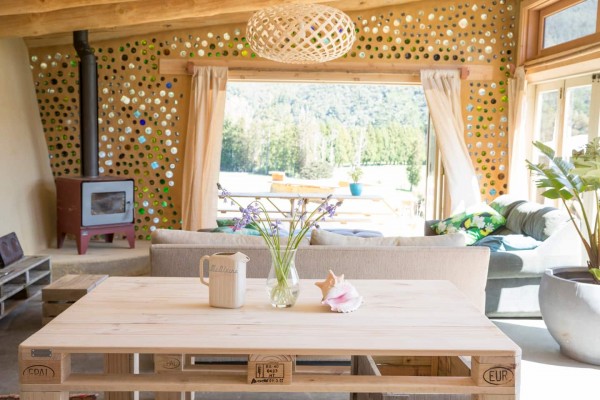 GRAND DESIGNS EARTHSHIP TE TIMATANGA
Switch on airplane mode, unwind, and rejuvenate in this eco-luxury earth house in Hikuai, Waikato. Close to the beautiful beaches of Tairua and Pauanui with views overlooking the Coromandel Ranges. The Earthship as seen on Grand Designs NZ was built with all-natural and recycled energy-efficient materials. Designed to soothe the soul and offer total comfort.