10 eco-friendly airbnb listings for your next getaway
Since 2008, Airbnb has redefined the way we travel - in more ways than one. Over 300 million guests have checked in at Airbnb listings around the globe, choosing a space that caters to their wants and needs.
With the turn of the century, we're experiencing a movement towards green living. Airbnb is keeping up to pace, providing eco-minded travellers with spaces that utilize natural resources, as well as their surrounding environment. From bungalows to floating villas - these dwellings offer a green getaway like no other!
1. Valley Views Glamping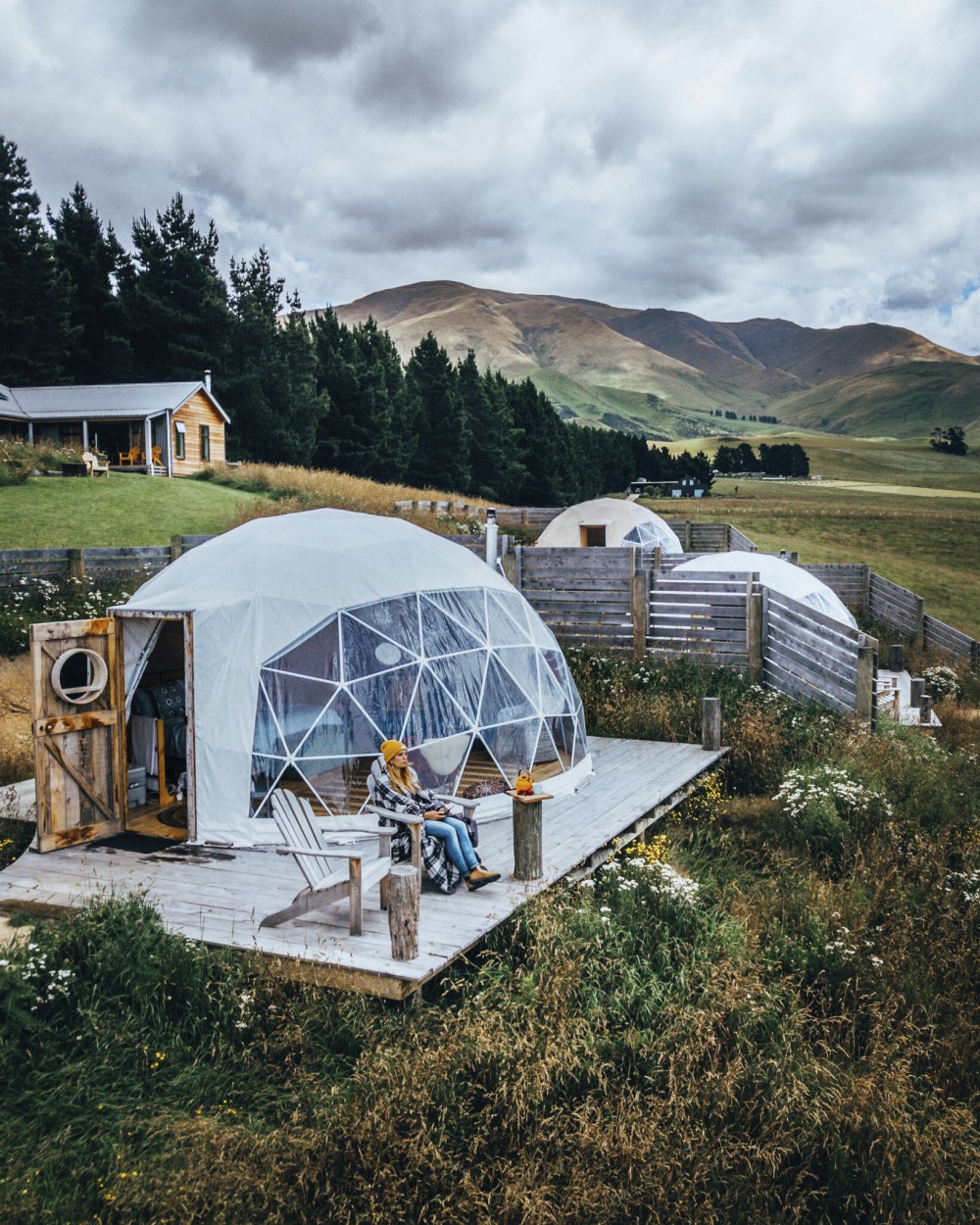 Location: Waitaki, New Zealand
Sleeps: 4 people
Nestled into the hillside of a farm, enjoy incredible views in a tent made of completely natural timbers and recycled materials. Make the most of the outdoor space, peace, tranquillity and super comfy beds. Embrace the spirit of camping without its discomforts.
2. Tepapa Eco-Cottage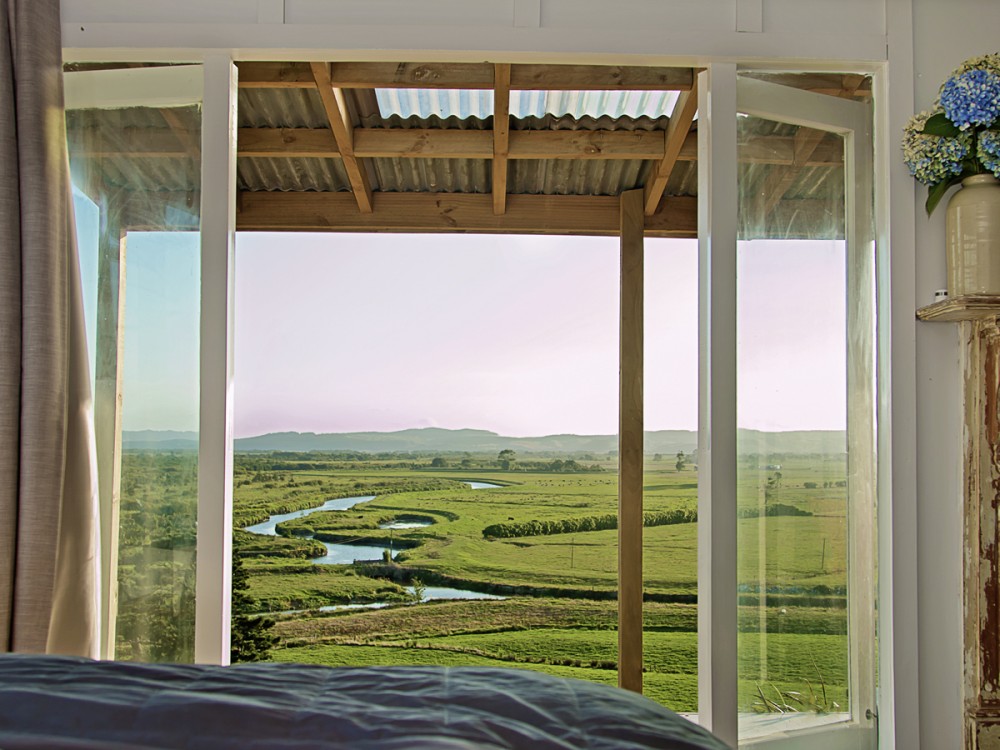 Location: Waiuku, New Zealand
Sleeps: 2 people
The perfect place to unwind amidst nature, this beautiful cottage is built out of recycled materials, oozing rustic charm. The space is furnished with original art, antique chairs by a cosy wood fire, a huge King size bed, and a spacious bathroom (not to mention - an outdoor bath!)
3. The Raglan Yurt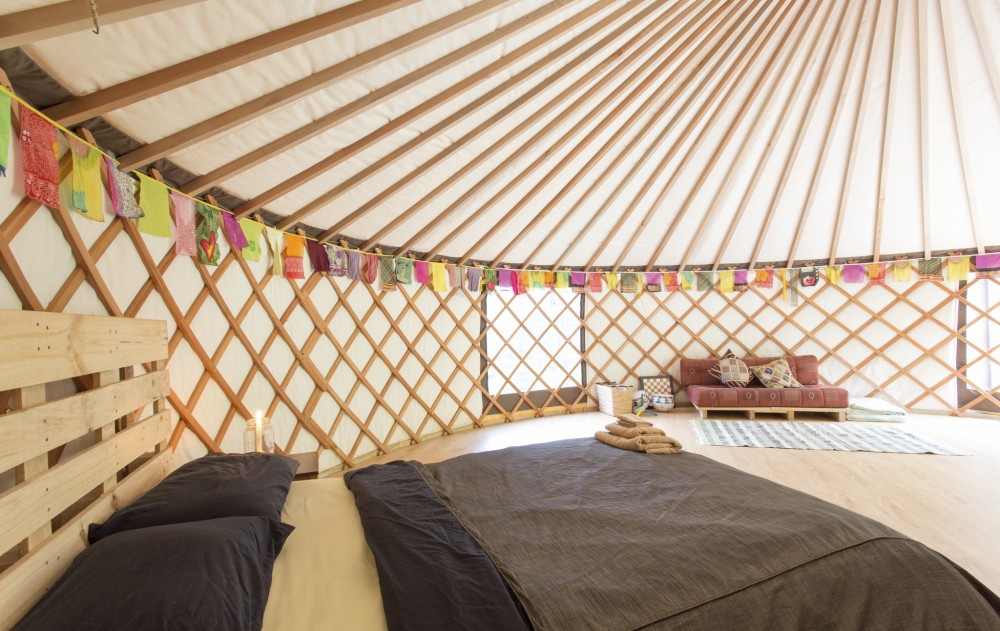 Location: Raglan, New Zealand
Sleeps: 2 people
Designed and built with sustainability in mind, the yurt is made from recycled and upcycled materials. This yurt is spacious and welcoming, with rustic touches that reflect the sustainable lifestyle of Raglan - peaceful, in touch with nature, and good for the soul.
4. Grand Design's Earthship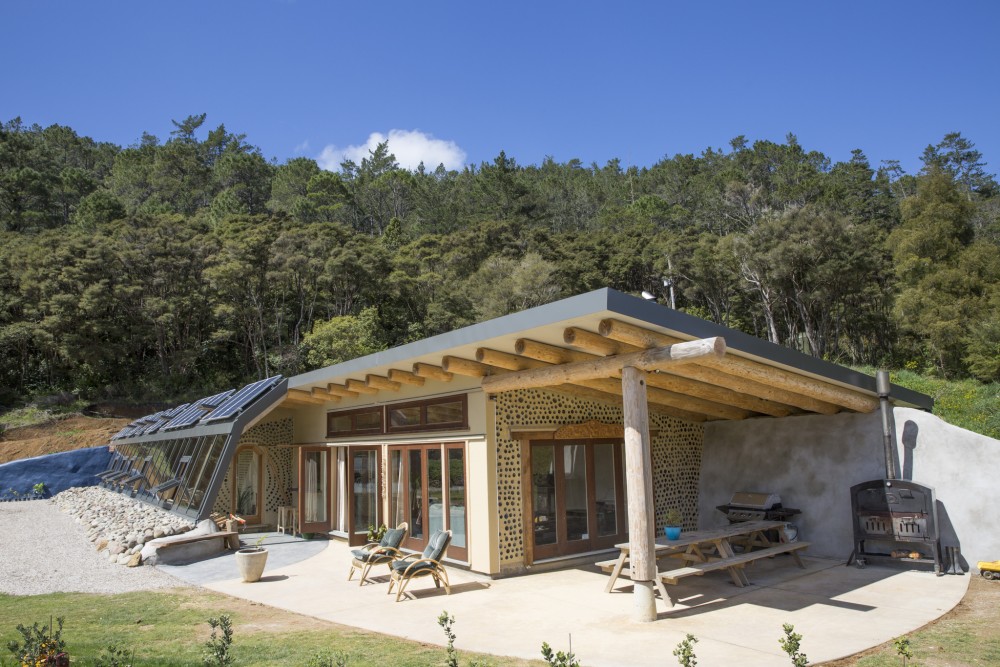 Location: Hikuai, New Zealand
Sleeps: 8 people
Melt into a magical retreat nestled into the hillside overlooking the Coromandel Ranges. As seen on Grand Designs, the Earthship has been built with all-natural and recycled energy-efficient materials, soothing to-the-mind, and offering total comfort.
5. The Recyclable House Beaufort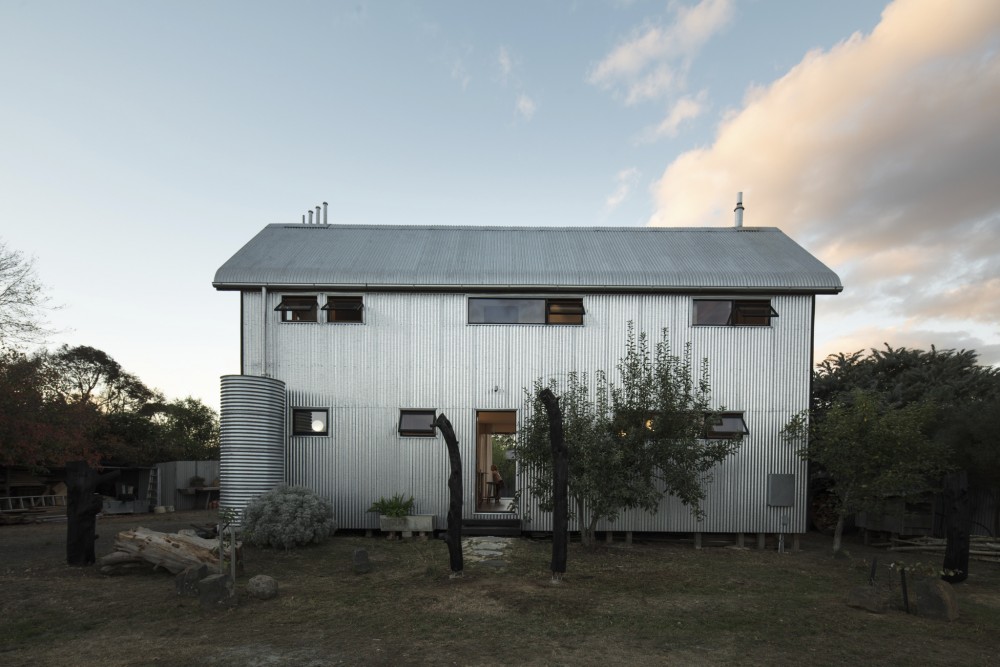 Location: Beaufort, Victoria, Australia
Sleeps: 10 people
The Recyclable House is a stylish country getaway. It is an experimental, modern family home designed and built by the owners using closed-loop, passive-solar, construction principles. It is a prototype house for the circular economy. Toasty warm in winter!
6. Private Floating Villa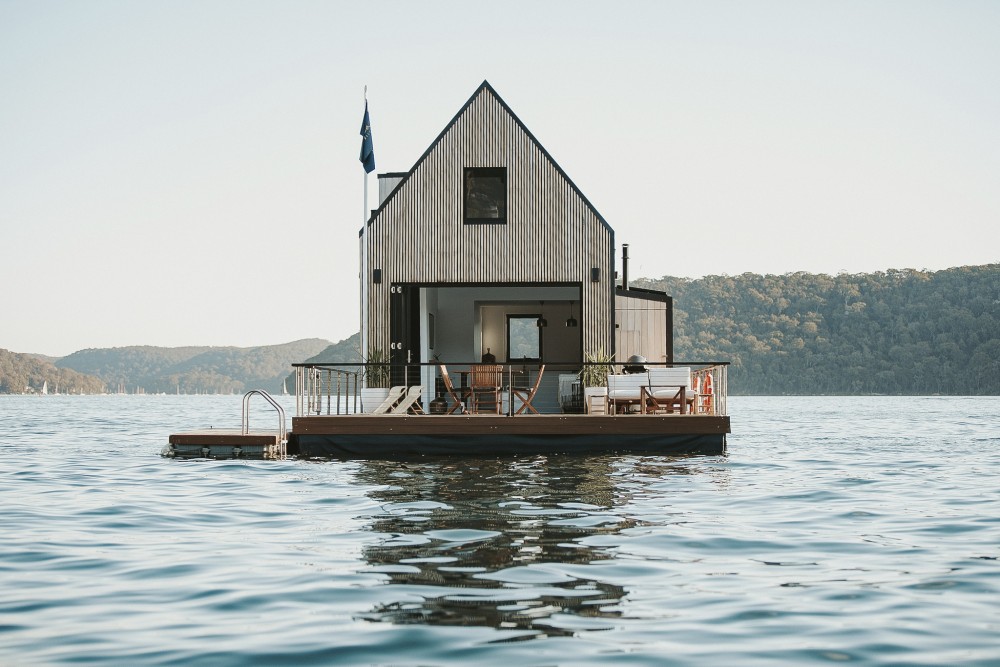 Location: Palm Beach, New South Wales, Australia
Sleeps: 2 people
Located in the most tranquil of settings, Lilypad Palm Beach is a luxurious floating villa for overnight stays and intimate events. Combining sustainability and luxury, this beautiful new listing runs completely off solar power.
7. Chendana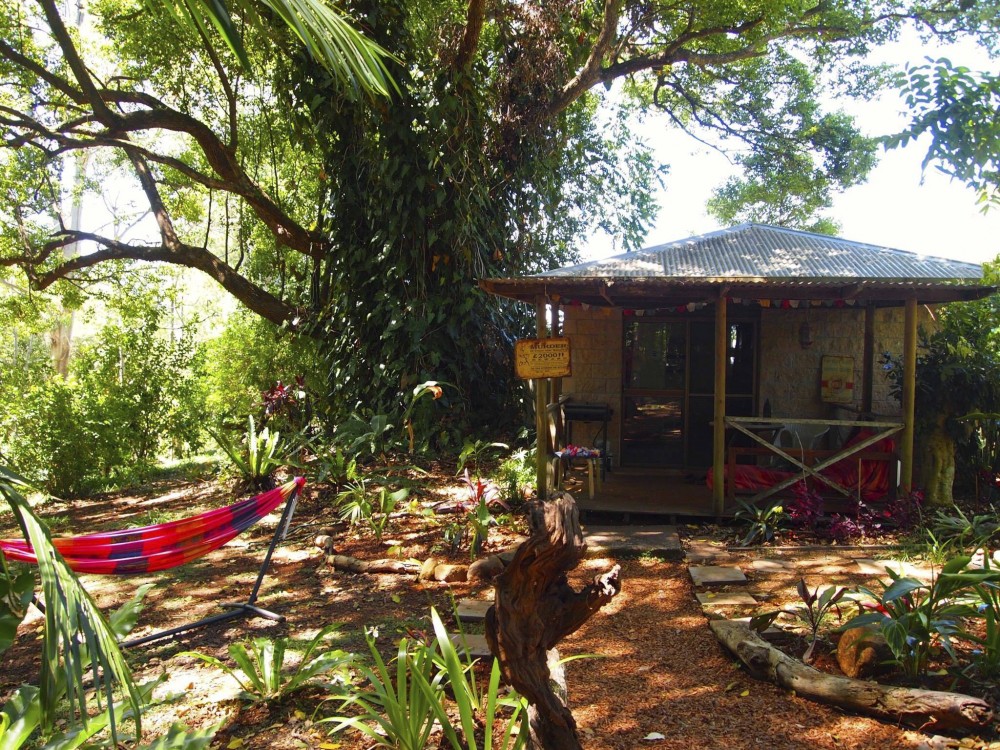 Location: Repentance Creek, New South Wales, Australia
Sleeps: 2 people
A quirky not-for-profit Airbnb, with all money collected used to reforest and improve the natural habitat for the local wildlife. Experience the local koala forest on-site, as well as wallabies and platypus that roam the property in the National Park.
8. Contemporary Eco-Home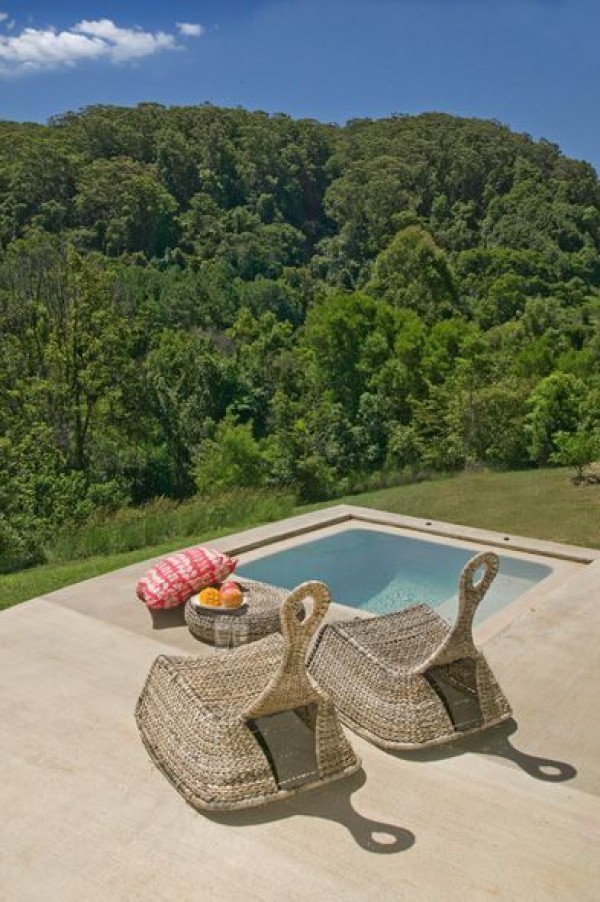 Location: Goonengerry, New South Wales Australia
Sleeps: 3 people
This house is a strawbale and stone building with a solar-heated plunge pool, outdoor bath and expansive views across the rainforest. Wallabies graze the lawn and the bird and cicada chorus at dusk is just magical.
9. Nedine Eco-Luxury Villa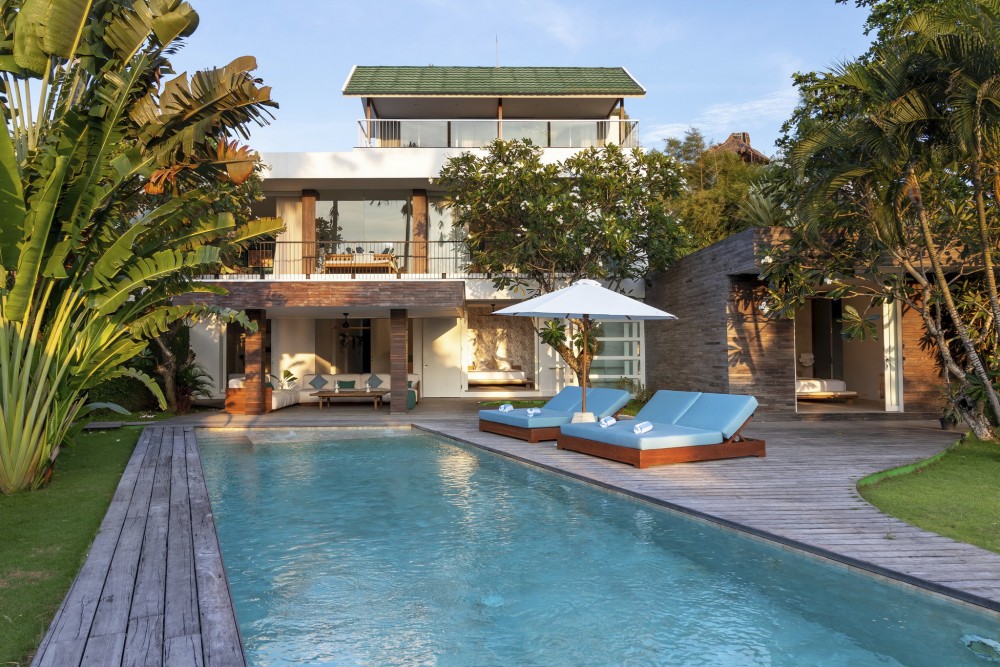 Location: Canggu, Indonesia
Sleeps: 8 people
This lush villa located boasts a contemporary and environmentally friendly design with sweeping ocean views. Eco-luxury refers to the elements that have been chosen to outfit the villa, such as recycled materials from the island.
10. Hula Hoop Deluxe Bungalow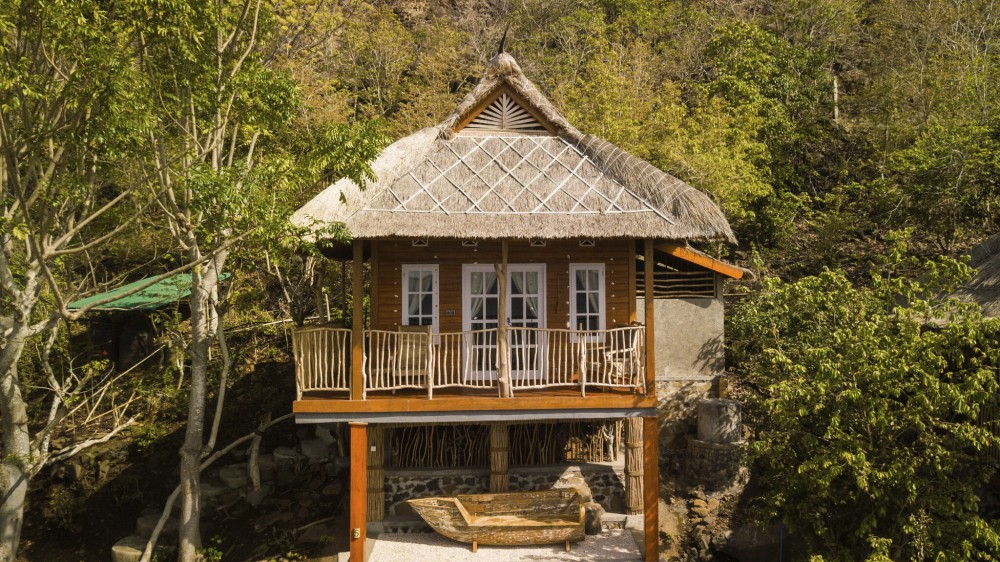 Location: Pulau Gili Gede, Indonesia
Sleeps: 2 people
The luxe bungalow is powered with solar and wind energy, made from completely recycled materials. Each bungalow on Gede has a spectacular sea-view, capturing the best sunsets on the Island. You'll love the colourful coral gardens within swimming distance, regular turtle sightings and the occasional pod of dolphins!