The best places to stay in New Zealand this winter
New Zealand is famous around the world for its majestic, snowy mountains, perfect for skiing and snowboarding. In normal circumstances, tourists flock to Aotearoa to enjoy winter sports between July and September. This season, with border restrictions still in place, Kiwis will have the extraordinary opportunity to experience quieter slopes than usual.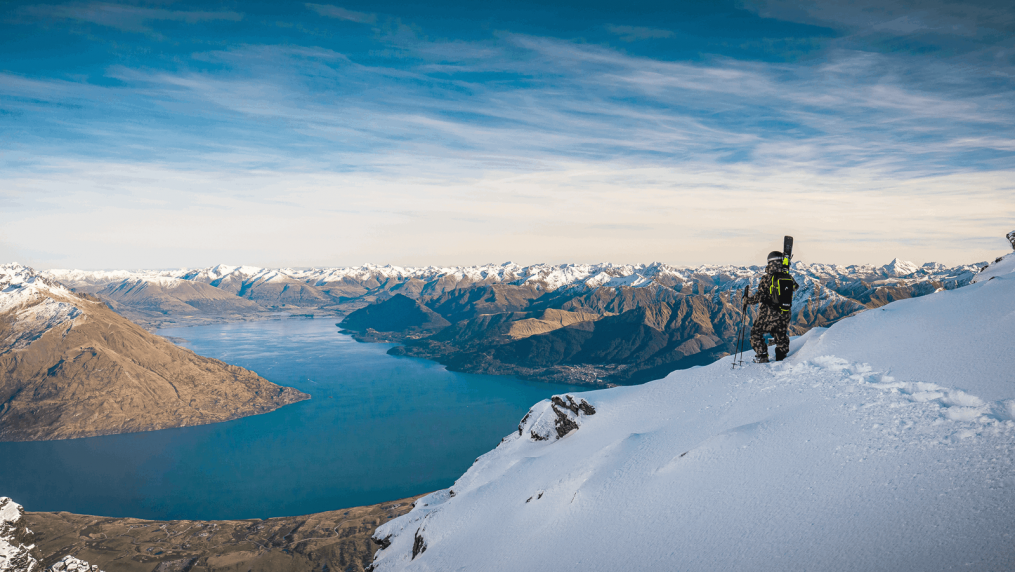 In an encouraging sign for the recovery of domestic tourism, new data from Booking.com reveals the appetite Kiwis have for our famed ski destinations ahead of the school holidays, including where they are planning on travelling to. Check out our list of the top five winter destinations Kiwis are searching for, and the best places to stay in each location.
Further to this, as part of its mission to support tourism in New Zealand and encourage Kiwis to explore their own backyard, Booking.com is offering additional encouragement to all those dreaming of the slopes and beyond. Kiwis can simply download and sign in to the Booking.com app to make a personalised wish list by 'liking' three accommodations, up until 30 June, to receive a $20 credit to use toward future travel. So, what are you waiting for? Get booking now!
Kamana Lakehouse, Queenstown – Queenstown isn't known as the adventure capital of the world for nothing, and how lucky we are to have it on our doorstep? The Kamana Lakehouse will allow you to make the most of your time there, located just five minutes' drive from the centre of town and very close to local ski fields. This property offers unobstructed views of Lake Wakatipu and the iconic Remarkables and is also near the entrance of Fernhill Loop Track and Ben Lomond Track, for easy access to some of New Zealand's native nature. Popular with couples, this romantic stay will be hard to forget.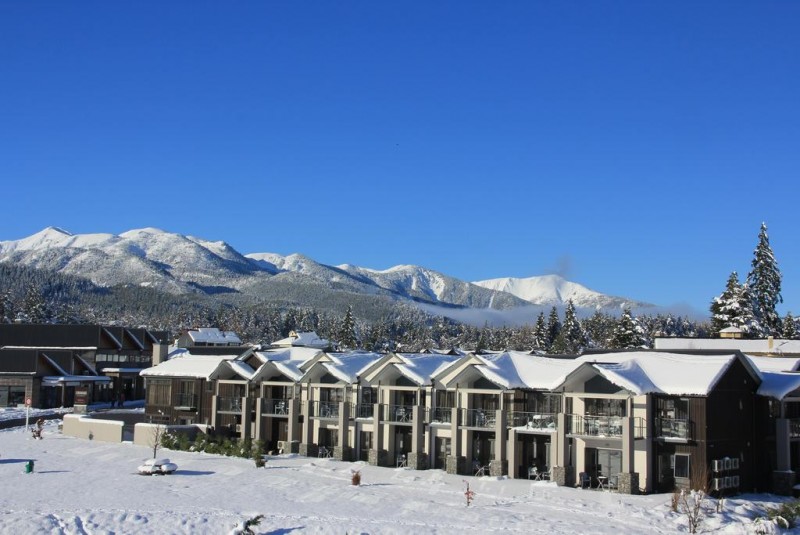 St James Premium Accommodation, Hanmer Springs – Smaller than most of New Zealand's ski resorts, Hanmer Springs is perfect for a low-key winter sports experience. St James Premium Accommodation encapsulates this chilled-out vibe, and is located just five minutes' walk away from the Thermal Pools & Spa, as well as local restaurants and shops. Most rooms overlook the Chisholm Park, and executive suites include a spa bath. If you want to get really cosy book the Mt Isobel or St James suites, both of which come with a gas fireplace.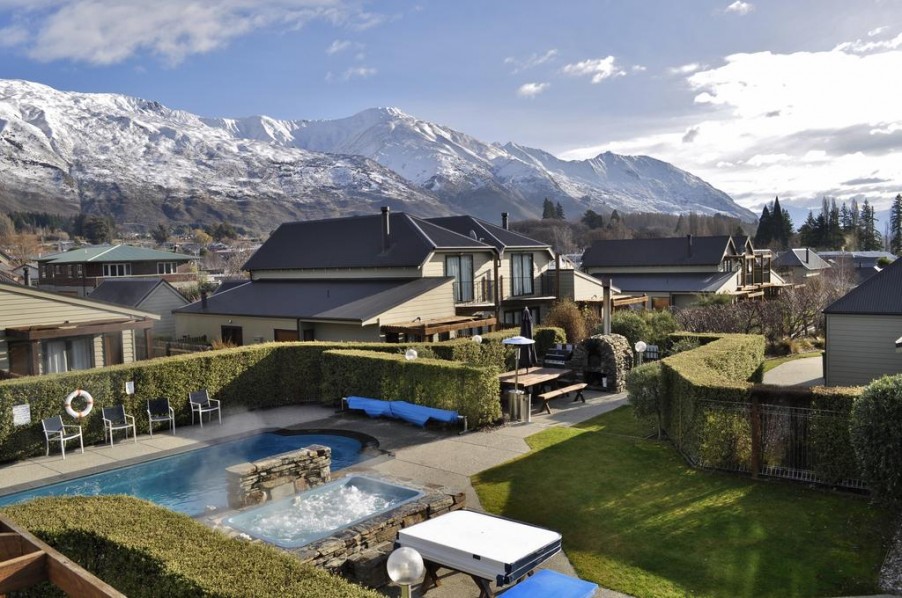 Wanaka Luxury Apartments, Wanaka – Stay in Wanaka for the best access to the Cardrona Alpine Resort and Treble Cone Ski Area, both 35 minutes' drive away. Although quieter than Queenstown, Wanaka still offers plenty to do both during the day and at night. The Wanaka Luxury Apartments place you at the heart of the action, just 600m away from Lake Wanaka – world famous for the single willow tree that grows a little way offshore. The Apartments come with a hot tub, outdoor heated pool and a fireplace in each room, to soothe aching joints after a hard day carving through powder.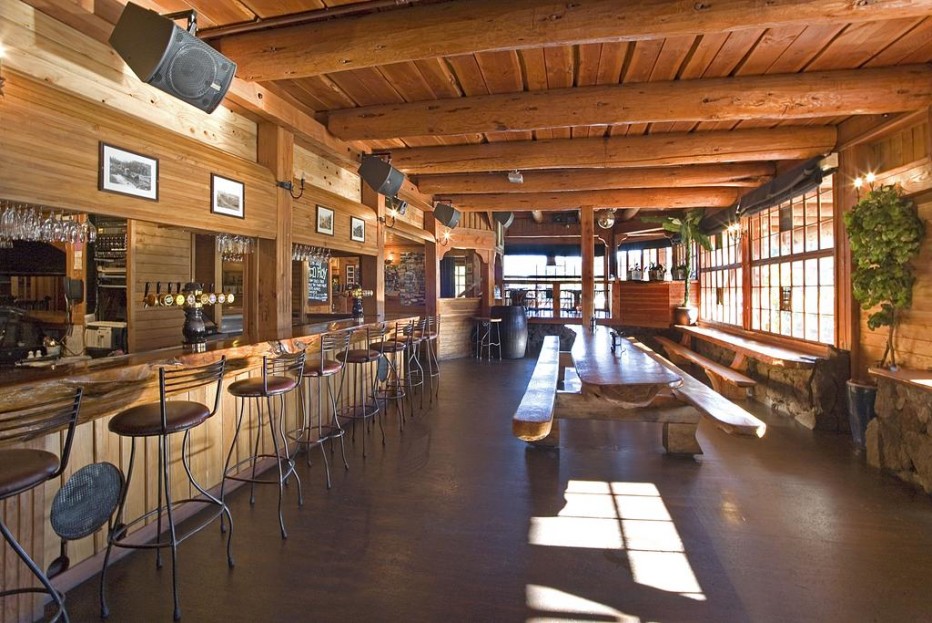 Powderhorn Chateau, Ohakune – Ohakune is the town to stay in for access to what is arguably the best ski field in the North island – Turoa. The Powderhorn Chateau is the spot for some serious fun, with the Powderkeg Bar on site. Take a group of friends and let your hair down at the bar, or sit back and relax with a quiet glass of hot chocolate in front of the fire.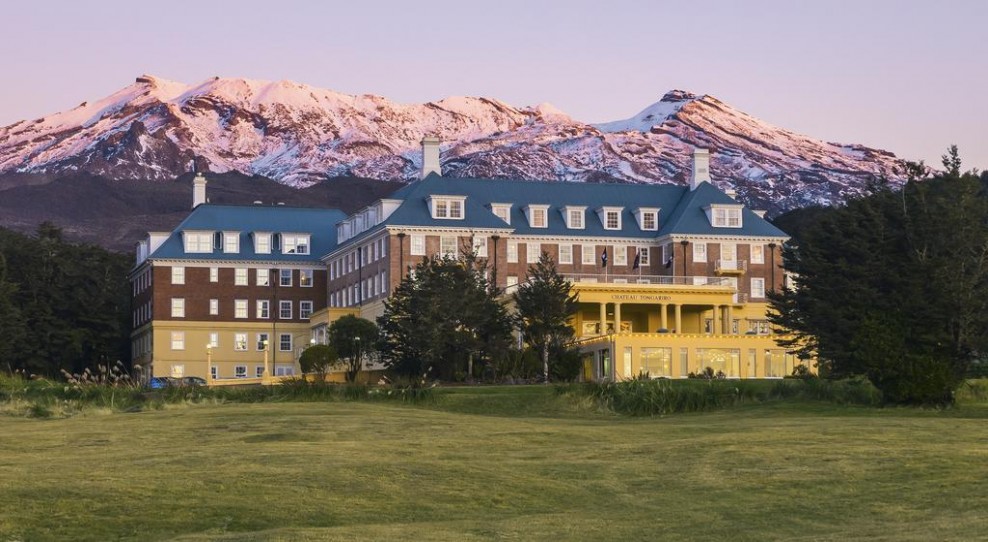 Chateau Tongariro Hotel, Tongariro – The Chateau Tongariro Hotel is the only property located this close to the Whakapapa ski field, so you'll need to book up fast! This historical hotel, with its grand architecture and interiors, is unlike any other hotel – standing alone in the shadow of the magical Mt Ngauruhoe, situated on the Tongariro Alpine Crossing. When you're not busy skiing, you can enjoy a delicious High Tea in the dining room, a round of billiards in the games room, dip in the sauna, round of golf or chill in the cinema room.