Remix talk to Million Dollar Listings' James & David
Bravo TV's 'Million Dollar Listing Los Angeles' returns for its 12th season featuring intense competition between some of the highest-selling agents. Coming up this season the top agents must think outside of the box to hit their sales and combat the ever-changing market.

Two of the show's stars James Harris and David Parnes continue to compete to stay on top of the real estate game by expanding their territory. Among the trophy properties they've sold to clients, this season they list a 20-million-dollar East Coast celebrity home. Remix team member Mera got to know the dynamic duo a bit more, talking all things from the past, their selling tips, and their experience during lockdown (and of course, the new season we've been waiting for!).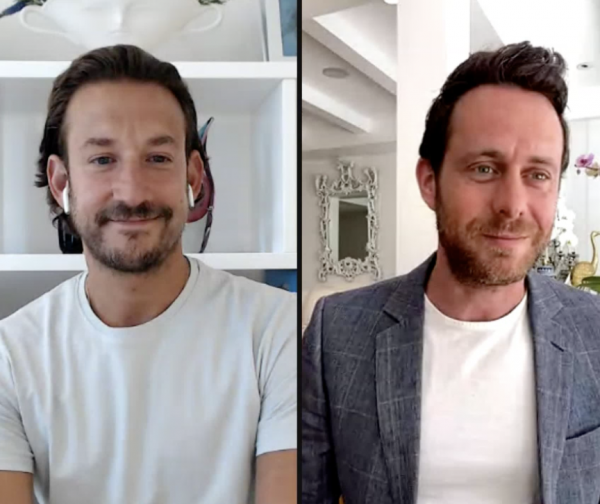 Here's what they had to say.

How did you both start on Million Dollar Listing?
David: It was about seven years ago, we got a call and we didn't know if it was real or not but we went along with it. It was two of us casting for one position, so we were having a laugh, and next thing you know the camera crew are following us for the day and we're casted on the show as a duo.

How did you two meet?
James: David and I have known each other, like he says 'since I was born', so 35 years. Our mothers are best friends and they had a business together when we were younger. I then moved to LA 15 years ago, and David moved here 12 years ago.

What made you want to move to LA in the first place?
David: Well that's a very easy question to answer. I'll have you know, basically, as many days as it rains in London, there's sun in LA. So that's the complete contrast we have, the weather is amazing, the lifestyle is incredible and also its the opportunity. I had nothing to lose, packed my suitcase with all of my possessions, jumped on a plane, and landed. I just had a fresh start and I have never looked back. We have a great business here, we have great lives and families, and for me it was the best thing I have ever done.

You both live really busy lives, how are you finding lockdown?
James: I feel guilty saying it but I have really enjoyed it. I've spent time with my children that I have never spent before, I've become closer to my wife after ten years of marriage. It really has brought us so much closer, and, other than the first three weeks when we were locked in, we have been slammed with work and the real estate market in LA is on fire.

How do you sell houses during lockdown?
James: You show up and you smile! Real estate was deemed essential after the first month of corona hitting, and in the month that we weren't allowed to show properties, we were on Instagram live, we were doing webinars, zoom meetings, we were doing live tours of our listings, but the second we were allowed and real estate became essential we were out showing houses. We were wearing masks and staying six feet from anybody in the house, there were only two people allowed in the house at a time. Things have kind of eased up now and those rules have changed. We're just changing with the rules, as they change, we change, we have to stay current and busy.

You both have sold to quite a few celebrities. Who's been your favorite buyer?
James: Hmm. That's a really good question, there's been so many people! I would say one of the faves has to be James Gordon who does the carpool Karaoke. He's awesome, great family, humble, down to earth, and British! There's been lots!

What do both of your daily routines usually look like?
David: It's not too different during lockdown. Up in the morning, phone calls, and emails straight away. I wake up at six am and there's 100 emails on my phone. It's the most bizarre thing. So without fail that is what I wake up to. I then start my day, go to appointments, its work as usual but we just have to be extra careful.

How did you sell houses during lockdown?
James: In the first month of lockdown we weren't allowed to show properties so instead we were on Instagram live. We were doing webinars, zoom meetings, and live tours of the listings. The second real estate became essential, we were out showing houses, wearing masks, and staying six feet from anybody in the house. At first we were only allowed to show homes that no one lived in, but things have eased up now.

Let's talk about season 12, there's always a lot of tension and drama. Is it the same when the camera's are not out?
David: There's always drama in life. The stakes are really high, we're selling real estate, everyone's super competitive, it's just natural. James and I are business partners and we're competitive, James and I are competitive against other people. The truth is, it's just the nature of the beast when you're in such a highly competitive industry. As far as the drama goes, it's purely organic.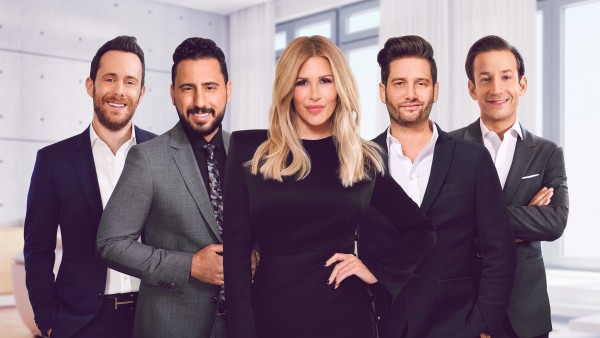 So, what are the must-do's for selling a house?
James: It's all in presentation, the house has to look perfect. All the windows have to be open, candles have to be lit, fresh flowers need to be organised, bed sheets made, all the lights, lampshades, everything. It's all in the presentation. So for us we send someone from our team who helps us set up these houses before we show them, and make sure they look absolutely perfect.


What's the best advice for starting out in real estate?
James: Best advice is work hard, work harder than all the competition, you have to live it, breath it, sleep it, and love it if you really want to succeed. You have to give 110% of everything you have in order to be successful.
David: Anyone can get their license, think about that, that's how competitive this is. What separates us successful people and maybe the people who haven't experienced that kind of success yet is work ethic, realizing that there is a really low barrier to entering our industry so it's far more competitive, you gotta work harder and smarter than everyone else.


So what can we expect from both of you in the future, any new plans?
David: Uh, continue to sell more real estate, a bit of that!

You can catch Bravo's Million Dollar Listing Los Angeles on Saturday's at 6:30 pm for some intense drama between the best-selling agents, and how they show their celebrity homes and luxe listings. Also, Happy 4th Birthday to Bravo TV!