Details make all the difference with interior design, here's why
Former Vogue Living editor and current judge of The Block Australia Neale Whitaker shares his insights as international brand ambassador for King Living, revealing to Remix publisher Tim Phin that individuality trumps trends when it comes to the art of interior design.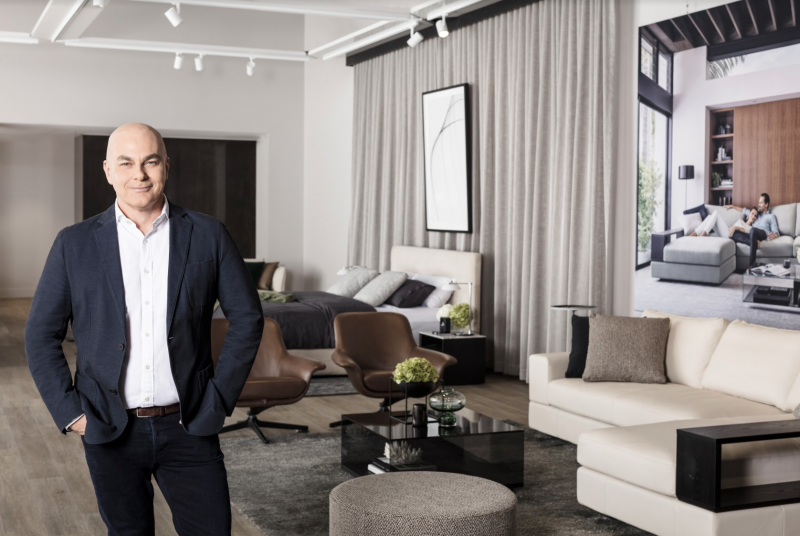 SO NEALE, YOU WERE IN PUBLISHING FOR 25 YEARS. HOW DID YOU MAKE THE DECISION TO CHANGE COURSE?
I'd been editing a magazine and working in television at the same time for a number of years, but then in 2017 I was offered the role as co-host of Love It or List It Australia. That was a big gig and I knew I couldn't continue to do both, so it was a genuine fork in the road and I decided it was time for a change. It was then that I stepped down from the publishing world and moved into the television world for a new challenge.
HOW DID YOU START IN THE MEDIA INDUSTRY? DID YOU HAVE A MENTOR?
I've had a few mentors in my life. I started my career in the mid '80s back in London and worked for a very powerful publicist there. Her name is Lynn Franks and back then she was the most high-pro le fashion publicist. She actually inspired the character of Eddie in Absolutely Fabulous; Jennifer Saunders, Dawn French and Ruby Wax were all clients for Lynn back in those days, in an entertainment division. Every time they came to a meeting they would frantically write notes, then years down the track it became the Ab Fab series. Anyway, I worked for Lynn who was a mentor to me, but my publishing mentor was a wonderful woman named Felicity Green, who I worked for in the early '90s back in London. Felicity is still with us, she's in her 90s now. She was an amazing Fleet Street magazine editor and she was my editor during a time when I was cutting my teeth.
CAN'T BEAT THE KING LIVING JASPER, THOUGH.
I agree, and now we've got Jasper II. It's still their best-selling sofa because there is great quality and integrity to it. King Living is unique in the Newmarket market; there's no one at this price-point quite like King Living. It's not an inexpensive brand but it's not unattainable to most people, either. It sits comfortably in that middle-to-upper bracket, without compromising on top quality. They now work with high-end Australian designers like Charles Wilson and Tom Fereday.
A LOT OF PEOPLE SEE BEAUTIFULLY DESIGNED HOMES AS BEING TOO EXPENSIVE OR OUT OF THEIR REACH. HOW DOES KING LIVING ACCOMMODATE THAT? IS THERE SOMETHING FOR EVERYONE?
There actually isn't something for everyone and I don't think that King Living would want that, or to claim that there was. It's a quality product - you invest in King Living furniture, it's not disposable, it's not throw-away and it's not of the moment. It's quality and it's timeless. I think King Living is designed for people who get that.
TELL US A LITTLE BIT ABOUT WHAT YOU DO ON KING LIVING?
I'm the international brand ambassador, which means I help them to promote the brand globally. There's been a massive change with King Living over the past few years - it's very contemporary, a lifestyle brand that now incorporates lighting, rugs and soft furnishings. Today it's so much more than the modular sofas everyone associates with the King Living brand.
INTERESTINGLY, YOU'RE NOT AN ADVOCATE FOR PEOPLE DECORATING OR RE-DECORATING THEIR HOMES BASED ON SEASONAL TRENDS, ARE YOU?
Well, my belief is that the home should be unique to the people who live within it. I'm happy to tell people about what trends are, but I never advise people to buy things for their home because they are on-trend. The home is a very personal expression of who you are and what you love. I just preface any trend forecasts I give by saying that.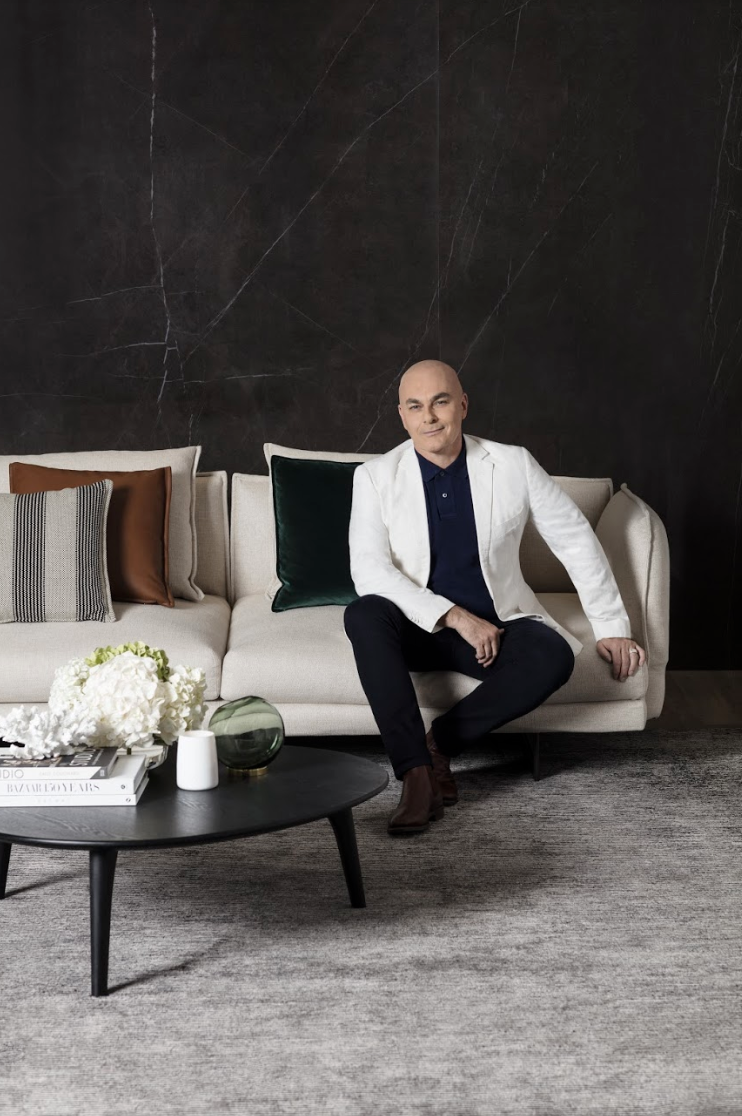 SO THAT SAID, WHAT ARE SOME OF THE SEASONAL TRENDS?
There is a massive trend towards smaller space living, which is why King Living has rethought a lot of its furniture to be multi-functional. You've got increased storage furniture which serves more than one purpose; beds, sofas and chairs with office storage capabilities. King has also incorporated technology into furniture. There are sofas with side tables attached and with built-in phone chargers, like the new Jasper. The furniture comes with a million different permutations, so you can take a little bit of this and a little bit of that. There are many different varieties, then they've built in mobile phone and Sonos compatibility as well, which I think is something people are really looking for.
CUSTOMISATION IS KEY TO GETTING THAT AFOREMENTIONED PERSONALISED FEEL FOR THE HOME, RIGHT?
Exactly. King Living has a diverse colour palette, creating its own fabrics, and also working with a number of fabric houses in Australia and New Zealand, so that customers can customise the furniture. Customers can put any fabric they want on it and the colours are all there. I mean, of course, green is one of the biggest colour stories of the moment,
so King Living is nodding towards that, but the majority of people are still choosing neutrals. I get it because neutrals do always look good. I think the biggest change with neutrals is that people have started to understand that neutral doesn't just mean beige; neutrals have broadened out.
King living is available from the beautiful Parnell showroom and online at kingliving.co.nz