A night out with two of Las Vegas' hottest nightclub pioneers
Remix editor Steven Fernandez pays a visit to Las Vegas, experiencing Sin City's hottest nightclub, APEX at The Palms, with two of the industry's leading figures, Jason Craig and Ryan Labbe.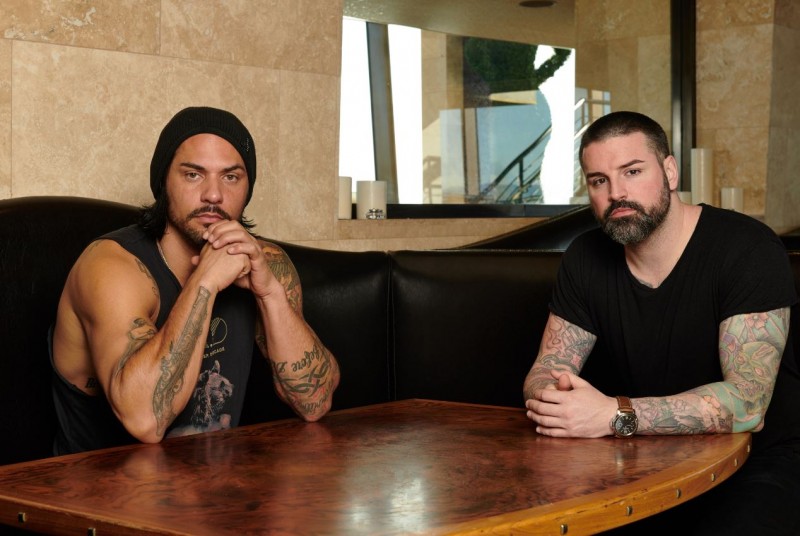 As experts in creating nightlife experiences, what would you say are the ingredients in all successful clubs you've created and opened?
Ryan Labbe: Marketing strategy, attention to detail and personality. All these ingredients are found in combination in all of our venues. Marketing strategy is key in such a competitive business to set your brand apart and stay on trend. Attention to detail in all aspects of the business, from operations in the venue, controlling expenses, as well as the customer experience. Personality is a quality in anything in life but is important and this stands true in our business with the staff. During the hiring process we always ask some off-the-wall questions to spark real responses. Most people who are interviewing are a bit nervous and mind their Ps and Qs, but we try to get a glimpse of who they really are.
What sets your venues apart from others in Las Vegas and around the world?
Jason Craig: We operate like a nightclub, but one of the main differences is our venues don't have a dancefloor. The space is designed to be interactive and more about the people in the room. This vibe was popular in nightclubs in LA and New York venues in the past. We don't want our business to be dependent on what DJ or performer we have. The vibe itself is the attraction and performances are an add-on to events or when it makes sense.
I had the best night at APEX at The Palms in Las Vegas. Tell us about the vision behind the venue?
JC: The space is very iconic and with a view like nothing else in the city. Being the first hospitality group to open and operate in there has given us a chance to understand the property, its direction and allowed us to try different things. This will help us going into 2019 as we plan our strategy with everything the hotel is activating. The vibe and the view will always stay consistent but we're adding our unique vibe to make it truly special.
Then also you have Camden in The Palms. Tell us a bit about what makes Camden special in terms of cocktail and cuisine offerings?
RL: The main focus at Camden is the mixology program led by our 'intoxicologist', Eric Hobbie. Eric has curated a top-notch program that matches anything in Las Vegas. From our specialty cocktails to the table-side cocktail cart experience, there is something for everyone. Camden also offer a small-bites menu with some amazing flavours to wash down with the specialty cocktails.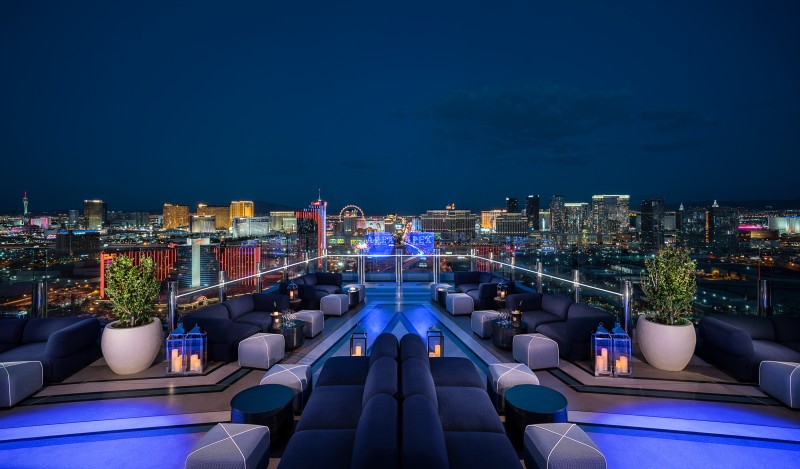 What's the biggest challenge in opening a new venue?
RL: We have seen our fair share of issues with all the different opening, but with that comes experience. At this point we kind of know what issues to look out for in advance.
What do you think sets Las Vegas apart? What is it about the city that enchants people from around the world?
JC: There's nothing like Vegas anywhere else in the world. Sin City with its mob past and over-the-top venues and hotels makes it the entertainment capital of the world. Every major artist comes through Vegas and now in the culinary world there are top chefs in every property bringing their A Game. With all the new projects on the horizon I don't see this city slowing down any time soon.
As pioneers in innovative nightlife experiences you're the perfect guys to answer the question – what are the elements for the perfect night out? What's your idea of an amazing night out after all these years doing it?
RL: Always bring a wing man or wing woman. Having your crew with you always makes for a good time no matter where you are. Start the night with a nice dinner; don't fill up too much, but it is the best way to get the night moving. I like good old-fashioned bars and lounges; somewhere with a vibe to talk and have a few cocktails. If you're hitting the club make sure to get a table – it's the best way to keep your crew together and make it one to remember.
Heading to Las Vegas? Discover more about an unforgettable night out at APEX nightclub here.