Meet the Duo Behind Citta Designs' Timeless Style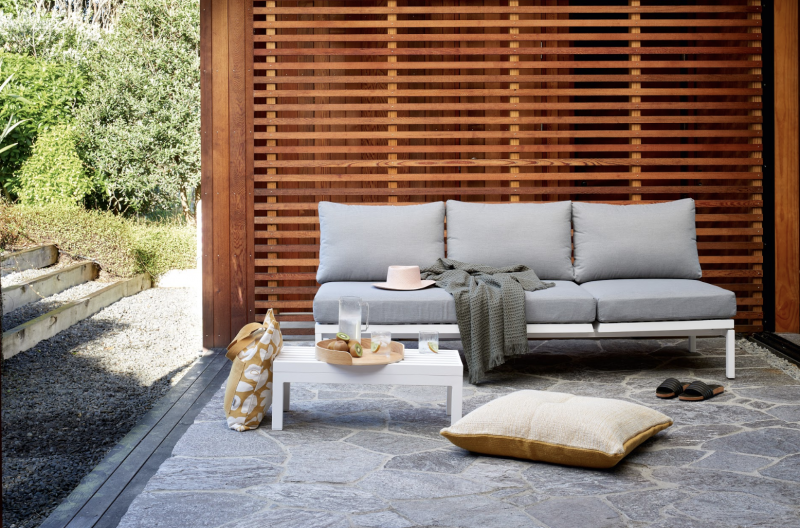 Head Designers of coveted New Zealand design house Citta, Imogen Tunnicliffe and Dave Moreland open up to Remix about the latest collection, Arcadia, their passionate design process and how they ensure each Citta collection will last the test of time.
Congratulations on another classic CITTA collection, what was the motive behind Arcadia?
Imogen: We wanted to create a really optimistic collection this summer. Something that really makes you feel an emotional response to the colours and patterns. I was looking at some great hotel and retail fitouts across Europe and America with these designers using really over-exaggerated forms and warm, brave colours contrasting with quite detailed patterning. And then the massive floral explosion we're seeing throughout fashion, we wanted to jump on that bandwagon and we certainly weren't afraid to this season.
What sort of palette is the focus for Arcadia?
Imogen: There's a lot of bold colour, but they're quite easy and understandable because they're earthy and a bit muted, with some dirtier hues. People are really relating to these colours, as they really make you feel and escape. In this busy, crazy, techno-saturated world, people want to escape. There's also this 60's-70's revival going on which we incorporated.
Imogen, you have been in the business for over 13 years, tell us about your refined design process?
Imogen: We start with 'what are we going to pin this collection on?'. You have to think about what's going on in the world, because what we do in textiles is seasonal and you have to make sure people relate to it. So that's the starting point, and then we do a heap of research, sometimes going overseas if there's a specific area we are inspired by, we form a colour palette, create a mood board, get stylistic direction from my other textile designers. Then we start drawing, painting, mocking things up before transferring to the computer to make patterns and send them to suppliers.
It's such a considered process! Is there an item in the latest collection particularly close to your heart?
Imogen: I really like the Forget-Me-Not pattern, which is a tiny little floral. It's quite 70's, but a modern take, especially in that colourway. It has that nostalgic vibe. The main thing I love about this collection is the colour palette and the way it makes myself and other people feel - really warm and inviting.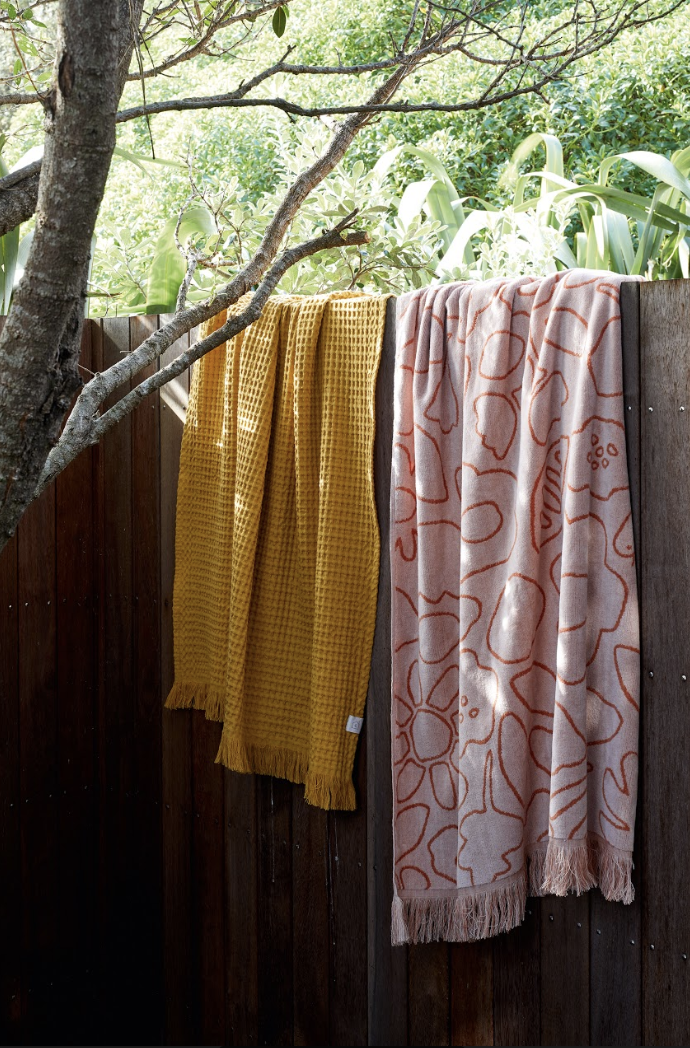 Neither of you are big believers in the concept of trends, can you define what your interpretation of a trend is?
Imogen: I believe you can't not be influenced by a movement that's happening. Unless you are completely avant-garde and out there. But we're definitely not slaves to trends at all, especially not Dave.
Dave: Yeah agreed, however with the furniture pieces we try to create products that are a bit more timeless. We always strive for a certain elegance and love the idea that you'd like to have it in your home for 10, 15 or 20 years. There is a big focus on quality and focusing on building things that last. At the same time though, it is lovely seeing the navy blue and the copper fabrics relating to the seasonal collections really nicely.
Is that how you achieve that cohesiveness across each collection?
Dave: It's certainly not intentional but it definitely happens. It's amazing to see this stuff in the showroom work so well together – I don't think it's a fluke. I think there's an unspoken connection that happens along the way.
Imogen: We're really interested in what each other is doing on both sides and everyone is informing each other all the time. But there does have to be cohesiveness – it has to look great on the website and look great in the shops. People need to be able to walk in and think 'I can do this'. I've just put the new colour palette together for another collection, and there's a lot of sunny, clearer tones in there. Still earthy, but a few more pops.
What's the average turnaround time from concept to in-store?
Dave: It varies very dramatically! Sometimes with something we have established, like the Radial range, with dining table, coffee table, side tables, bar stools, chairs, and shelving units – if we said let's add a bar leaner, I would be quite quick to develop. Whereas if we were building say an armchair brand new from scratch with many different details it would probably take two years.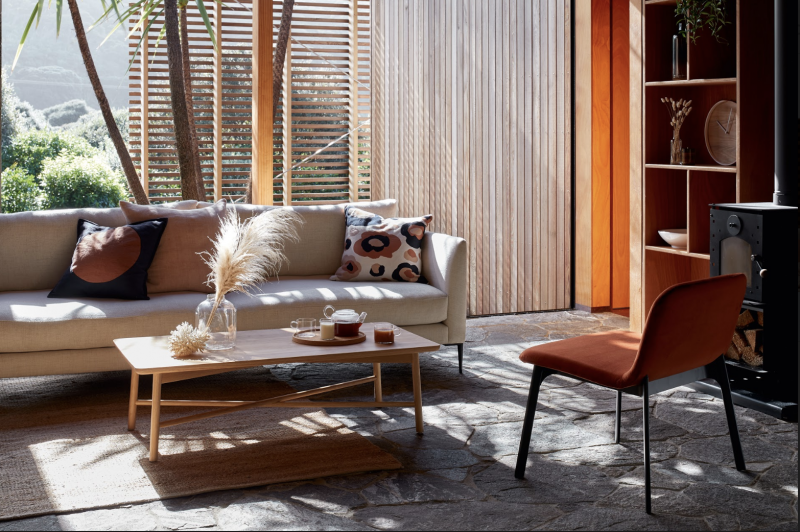 Do you often take something from the core collection and refresh it again?
Dave: Yeah, absolutely. Sometimes you see something that has been a real success, so you realise the languages we spoke there resonated, so we develop that into another product. Other times it just works really naturally. If you're trying to force something like that, then you know it's probably not going to work.
Dave, how is the small house movement affecting furniture design at Citta?
Dave: With what we do, you can add changes to a family of products. For instance, the Radial dining table at the moment comes in a metre round, and the rectangle is up to two and a half metres long, which is very standard for New Zealand bungalow home sizes. But we're now working on making smaller extendable versions of those tables. We've also got some really narrow bedside tables coming in too because a lot of people are in smaller living spaces now.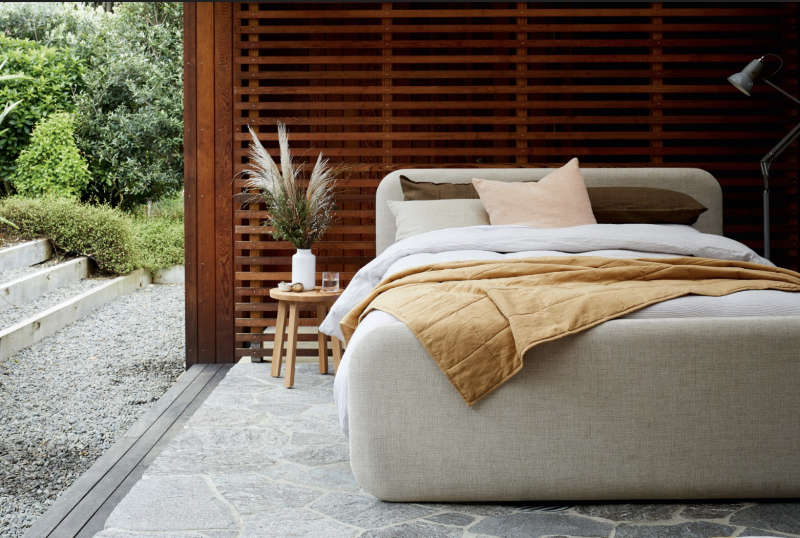 Do you have any dos or don'ts for readers styling their first home?
Imogen: Measure twice, cut once! That's a design saying, but it's easy to walk into a store and go 'I love this sofa', but then realise you can't fit the rest of your furniture with it. I've made that mistake myself! Think quality and longevity – you only want to buy a sofa every 15 years, not buy a cheap sofa and have it busted and gone in two or three years. Plus, it's going to be more comfortable so you're going to get more enjoyment out of it.