An unexpected find in Katikati
Known as the gateway to the Bay of Plenty, Katikati is a great vantage point to enjoy surrounding beaches and coastal serenity.
I was lucky enough to enjoy a very unique Katikati property a few weeks ago. Nestled into the countryside surrounded by livestock, The Tuscan Farmhouse is located down the end of a winding gravel driveway beside a picturesque stream. It feels completely isolated, even though the township of Katikati is only ten short minutes away. When you arrive, it's a luxurious stone home with wooden accents, it is, exactly as the name suggests; a Tuscan styled farmhouse.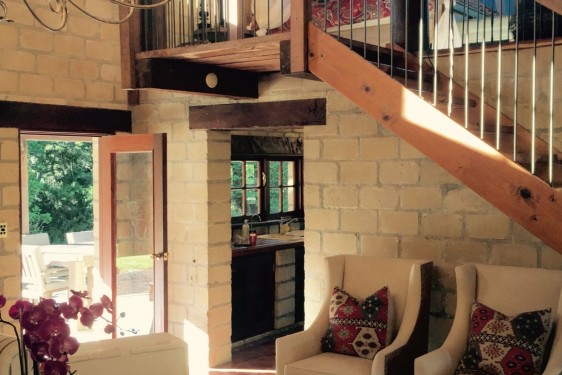 The hospitality element of this home is a lesson in subtle opulence, think; fluffy robes draped in each room and a chilled bottle of wine and chocolates upon arrival. It's calculatingly unfussy, and the warm interior style of this house makes you feel right at home. It's almost like arriving to your family bach after a long car ride, but at this bach your bed is already made and the water already warm.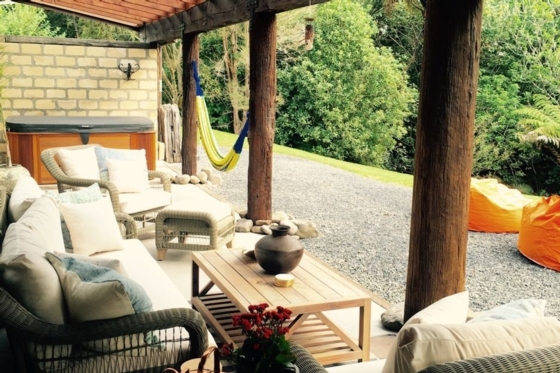 Beauty lies in the detailing, and this certainly rings true for the Tuscan Farmhouse. Large rustic beams, Terracotta roof, copper detailing and the enormous open fireplace all add to the authenticity. Meticulous attention has been paid to the home's 'theme', and you immediately feel transported to an American ranch.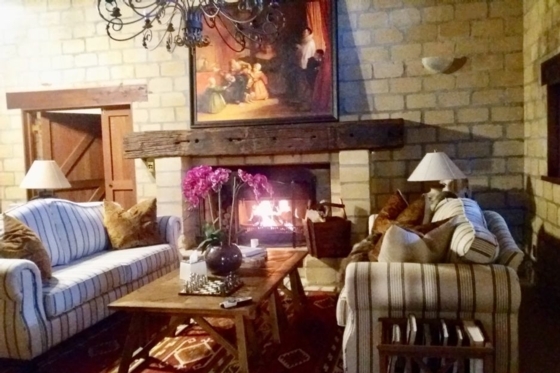 Boasting four large bedrooms, this the ultimate place to enjoy a weekend escape with a group. For a winter getaway, the fireplace is an obvious draw, as is the hot tub, and the (literally!) hundreds of DVD's. On summer evenings, any formality is stripped away and the sun-drenched outdoor area would become the focal point. Chat while alfresco dining around the large outdoor table, or relax on the couch with a book. In the morning, take advantage of the location and visit a local beach.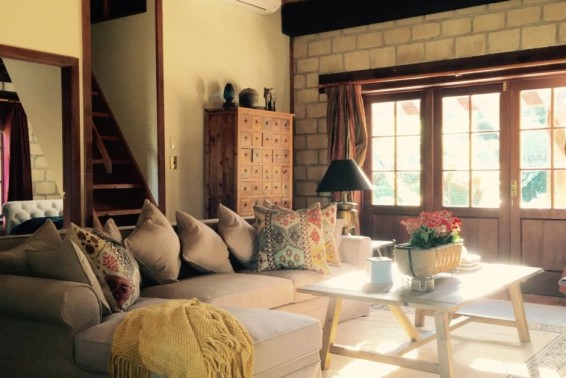 Whatever the occasion, it's worth planning a visit to this unique farmhouse.
Click here to book.
Imagery supplied. In association with Bookabach.