Grin Natural's mission to 'Share a Grin' - sustainable teeth for kids in need!
There's plenty to love about Grin Natural; the 100% natural, 100% Kiwi owned oral care company provides awesome, effective toothpastes and sustainably-made toothbrushes to a rapidly growing fan base, and today, they're taking things up a notch.
Grin is launching a nationwide campaign to arm 50,000 children in need across New Zealand with eco-friendly toothbrushes! And they need YOU get in on the action – every Grin product purchased means another kid gets a toothbrush! 'Share a Grin' purchases can be made all New World supermarkets and the Grin website.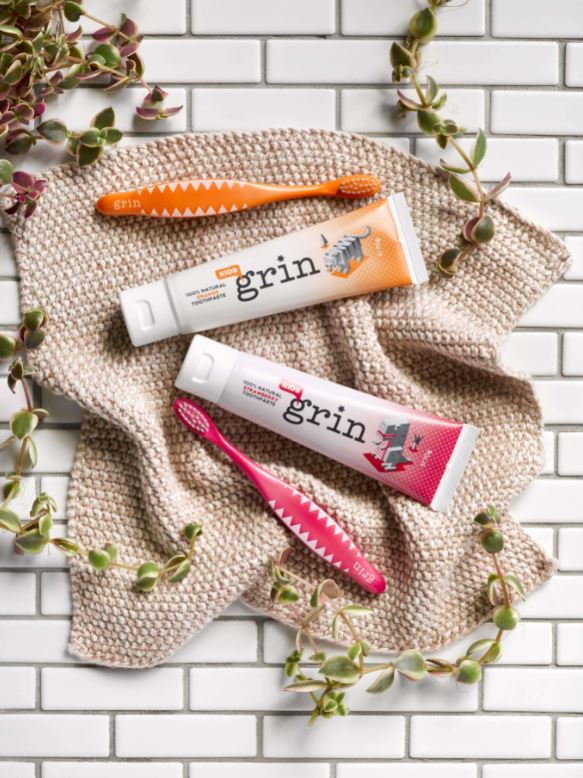 Why is this campaign so important? The Child Poverty Action Group released a grim report about the most common chronic disease and reason for child hospitalisation in New Zealand – tooth decay. Who knew! The statistics are even worse for children in poverty. We couldn't be more stoked that Grin decided so act on this! Working with their impressive team including girl-boss Makaia Carr, ethical PR company Media Jam and foodie do-gooders Eat My Lunch as well as New World, Grin is going beyond just a 'buy one, give one' campaign. They are providing online and in-school education on the importance of oral care for kids too!
You can best believe we will be heading to our nearest New World ASAP to do our bit to Share a Grin – get involved, Remixers!