Bring on the weekend, and by the weekend we mean those joyous sleep-ins and Saturday night cocktails. A truly remarkable week it has been. In light of the first week of August coming to a close, we bring you another one of Remix's Friday Faves.
Vitally Vitamins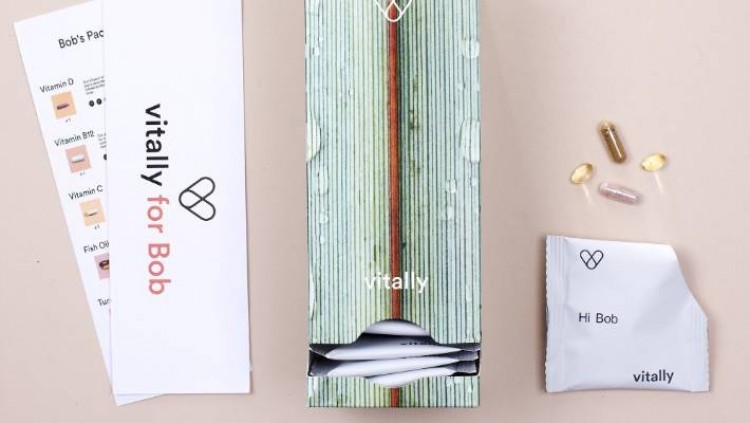 If I had a dollar for every time my parents told me to take vitamin C whenever I was suffering from the flu, I'd be able to buy a franchise of pharmacies. Although most of us strive for a healthy diet, a decent sleeping pattern and a little bit of exercise in our weekly regime, sometimes a little boost can prove to be invaluable. What better way to increase your health than a monthly pack of vitamins that can provide the extra bit of energy and nutrition you need? Well Vitally are here to deliver. The new sought after craze involves customised packages of vitamins delivered to your very doorstep, and boy am I here for it. Vitally do monthly subscriptions of personalised vitamin packs with the choices of B-Vitamins, Vitamin D, Vitamin C, Magnesium and more, each containing 30 daily vitamin packs, customised with your name on them. And if it couldn't be any more beneficial, Vitally have now become eco-friendly with their compostable packaging. Created from plant-derived film, the vitamin packs can now be thrown away without harming the earth, meaning you never have to feel bad about feeling good!
Pandora x Millie Bobby Brown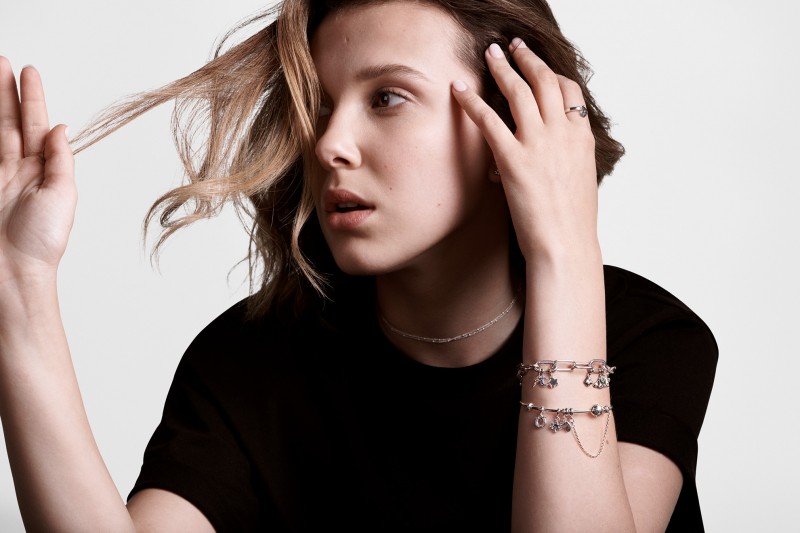 Pandora has forever been a girl's best friend when it comes to classy timeless jewellery and with the introduction of their latest collab with megastar Millie Bobby Brown, we couldn't be more excited to see the collection. Highlighting the actress' glowing personality and individual flair, Pandora's dazzling new collection celebrates self-expression and the empowerment of young women. The two-time Emmy nominee and UNICEF's youngest-ever Goodwill Ambassador, has signed a two-year contract with the company and feels extremely honoured. "I love Pandora because everyone can tell their own story, and each symbol can represent your individuality," says Brown.
BurgerFuel Chook Free Burger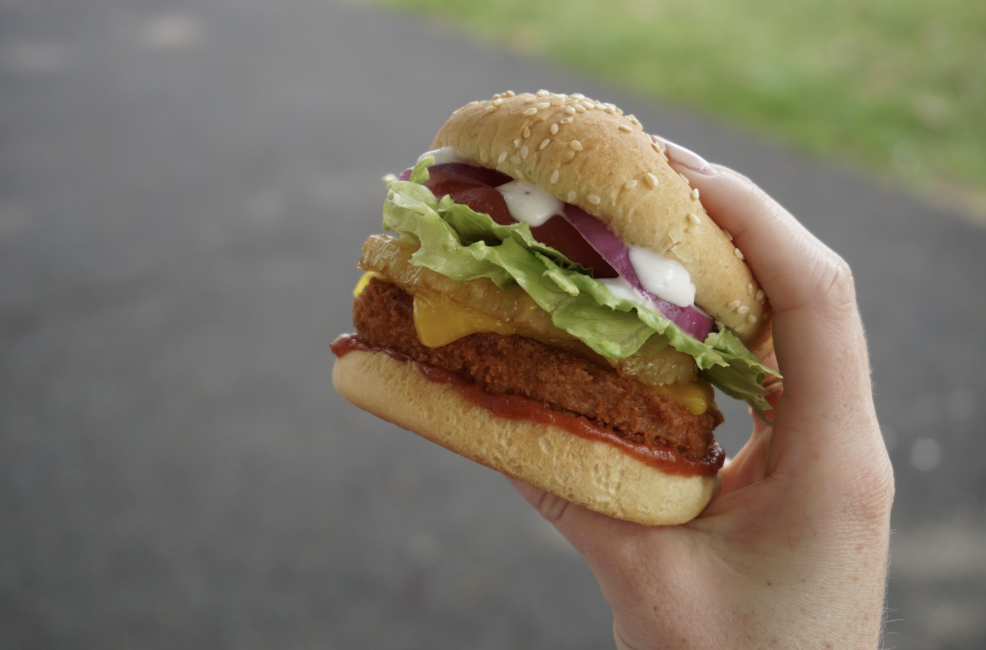 Made with a chicken-free chick'n patty, this gourmet mini-sized burger is a tasty vegan take on it famed predecessor and distant meat-based relative; the Chook Royale. Because it's mini, it's the perfect trial size for those wanting to dabble in meat-free alternative proteins. Served crumbed and crispy, the chick'n patty has 33% less fat than a regular piece of crumbed chicken, is a great source of dietary iron, and the production has 90% less impact on resources. Basically, there's a whole lot of reasons to try it, and zero reasons not to.
Morell Bistro & Bar Winter Menu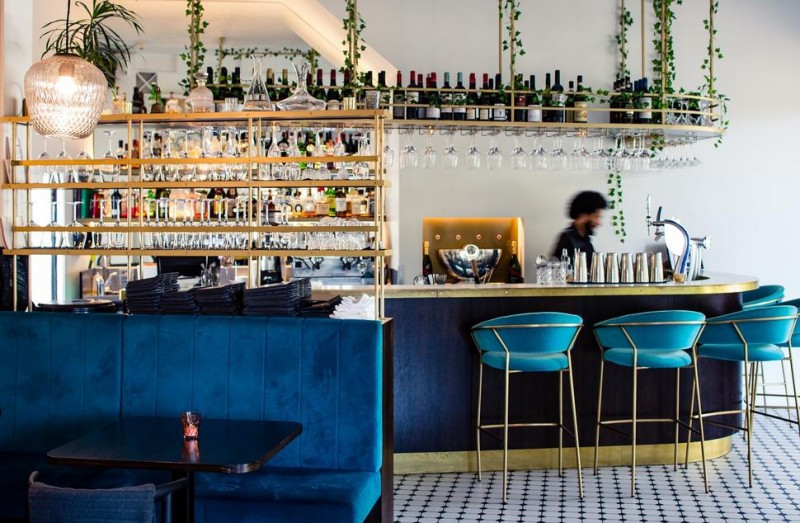 In the luscious Auckland suburb of Remuera lies the delicious gem, Morell Bistro & Bar. Looking to splurge on a delectable and downright scrumptious meal this weekend? Head down to Morell and discover their exclusive winter menu. The most flawlessly retro-chic dining venue is tucked into the leafy world of this suburbia and so brings the flavoursome eats. Head Chef of Morell (ex-head Chef of SPQR Ponsonby0, Daniel Morini and his business partner and wife, Sarah Morini, have curated a top-class dining experience that any diner would love. Daniel is of Italian and Maori heritage with the menu paying homage to his roots with the Italian influence, made with local-seasonal ingredients where possible.
Remix got to taste a sneak preview of the new Winter menu which included:
White anchovy, pickled fennel, and preserved lemon mayo on Sourdough Toast,
Veal Involitini with prosciutto, gruyere cheese, broccolini, whipped agria, and salsa al burro.
Bouillabaisse-crab, prawn, cockles, mussels, calamari, snapper, tomato bisque
Crème Caramel-salted caramel popcorn.
KOWTOW S/S Collection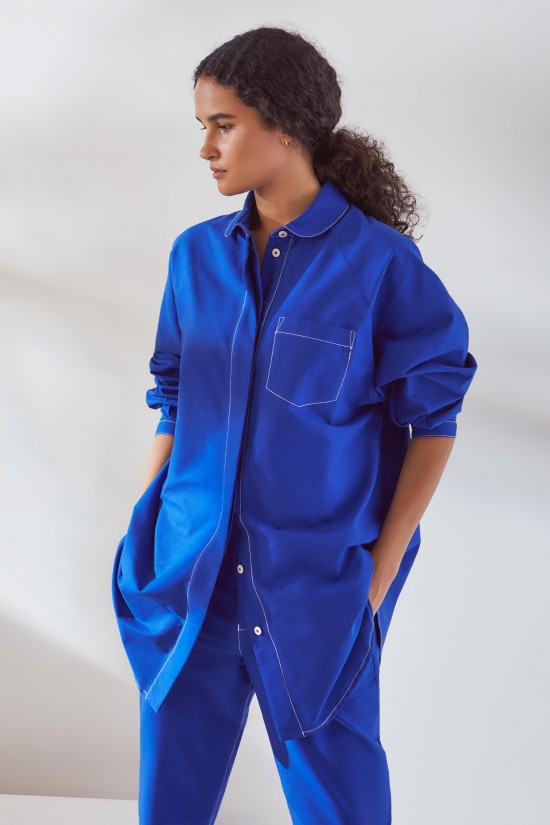 The upcoming spring months bring with them the joyous new collections of Spring and Summer and so with it comes the beautiful floral prints and designs from the world's best designers and fashion labels. KOWTOW has brought out their newest S/S collection inspired by the works of Yves Klein, Donald Sultan, Bridget Riley and Bruno Munari. The floral-inspired colour palette of Clay, Indigo, Ceramic Blue, Chalky Pink, Poppy and Sun, runs through the veins of curation. A collection not to be missed!