Sofitel Auckland Viaduct Harbour's new weekend afternoon tea you just can't resist.
Although the Australian bubble has now opened, we're still patiently waiting to live out our European dreams, sipping champagne whilst perched by the Eiffel Tower *sigh*. Thanks to Sofitel Auckland Viaduct Harbour's new Weekend Afternoon Tea, we can in the meantime satisfy those Parisian high tea experience cravings in an afternoon full of decadent desserts and mouth-watering morsels.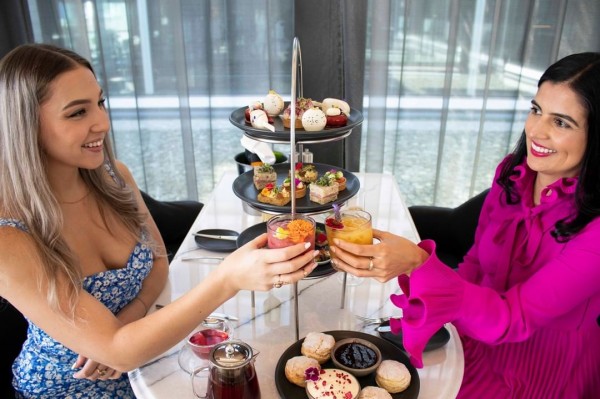 For a true French-inspired experience, Chef Marc de Passario (La Maree) and his pastry team have carefully crafted the menu, optimising on locally sourced produce and French culinary techniques. As with any traditional European afternoon tea, you cannot pass the three-tiered stands full of exquisite mixes of savoury and sweet craftings.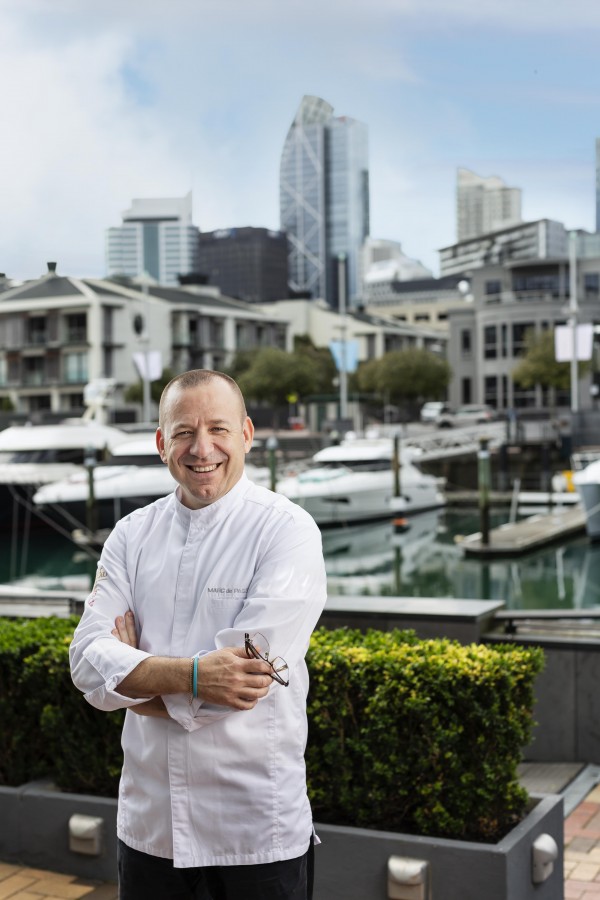 Indulge in the savoury menu sure to delight taste buds, including a traditional ratatouille with black truffle aioli and peppermint, crème fraiche salmon tart cured with Scapegrace Gin, wasabi caviar and French vanilla rose tea, and toasted brioche with Waitoa free range egg mouse and earl grey tea gel. Salivating yet? It's definitely not an afternoon tea without the main affair of delicate finger sandwiches (no crust in sight), filled with the perfect filling pair of Manuka honey glazed ham and Dijonnaise fillings *chef's kiss*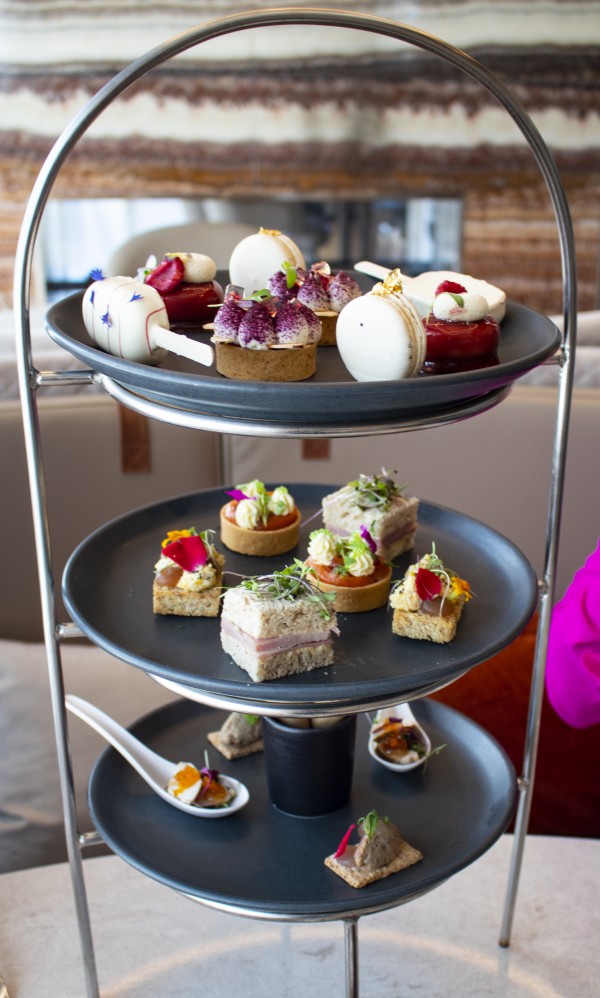 For the sweet tooth, you'll be saying 'oui' to more of the fluffy vanilla scones, an ode to the humble classic through European cultures, served with strawberry and Merlot infused jam with vanilla whipped cream. The other decadent desserts, which will be too hard to refuse, include the Veuve Clicquot and strawberry mousse with a white chocolate magnum, as well as chardonnay infused gel macarons. Because if the French have perfected anything, it is definitely French macarons right?
To be fully transported amongst your European dreams, pair the selections with the extensive tea offerings, suitable to all palates. True Parisians traditionally enjoy black tea variety consumptions, or refined flavoured tea, such as fruity and herbal infusions. If those aren't *quite* your cup of tea, you can opt for a simple white tea, or to elevate your high tea experience, indulge in a bubbly glass of Veuve Clicquot La Grande Dame Champagne Brut.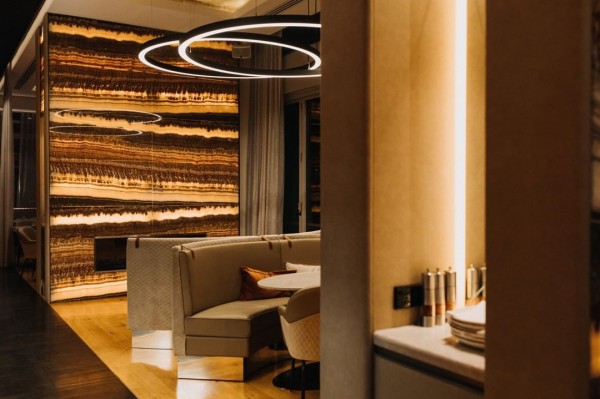 As with most European events, afternoon tea serves as the perfect opportunity for a cosy and relaxed social gathering. What better way to catch up with family and friends than by indulging in finger food, tea, and champagne together? Thanks to Sofitel Auckland Viaduct Harbour, every Friday and Saturday is an opportunity to indulge in European afternoon treats.
The Lowdown:
Book: here
Where: Sofitel Auckland Viaduct Harbour
Time: Friday and Saturday, 12-3pm
Cost: Afternoon Tea - $59pp (includes two non-alcoholic drinks); Champagne Afternoon Tea - $83pp (Veuve Clicquot La Grande Dame Champagne Brut)
*Reservations are essential with subject to availability.
Mother's Day specials at the Sofitel Auckland Viaduct Harbour
Mother's Day High Tea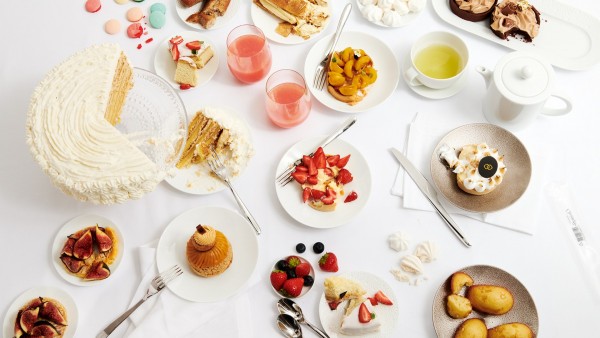 With Mother's Day lurking around the corner, what better way to celebrate mum than through the ultimate French experience. This Mother's Day, alike the Afternoon Tea, Sofitel is offering a refined and artful high tea experience. Mum will sure be delighted with the savoury and sweet delicacies, including the savory smoked duck breast with mandarin gel and hazelnut cracker, and the sweet rasperry and lychee cake or almond and fig scones.
The Lowdown:
Book: here
When: Sunday 9th May
Time: 12-3:30pm
Cost: $65 per person or $55 per Accor Plus member. Add a Champagne based cocktail for $20 each
*Bookings are essential
Mother's Day Sofitel Spa Treatments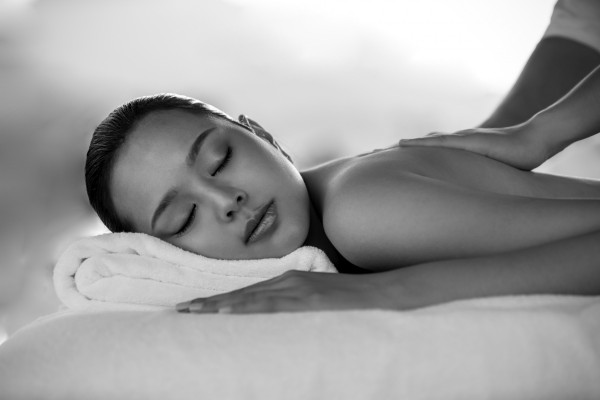 Round out the perfect Mother's Day high tea with the Sofitel Spa Mother's Day special. Celebrate mum the French way by treating her to an exquisite, rejuvenating experience in collaboration with leading French skincare brand Sothys. With multiple treatments to choose from, this is the perfect opportunity to thank mum for all she does.
The Lowdown:
Book: here
Mother's Day Treatments: 30min Sothys Massage & 30min Sothys Rejuvenating Facial – $150; 30min Sothys Massage & 75min Bespoke Facial – $250; Sothys Secrets 2.5hr package – $390