Six incredible off the beaten track seaside locations
There's nothing better than hanging ten at the beach. So grab your Billabong board shorts guys and gals, we've created a list of five of the best places to hang a tenner.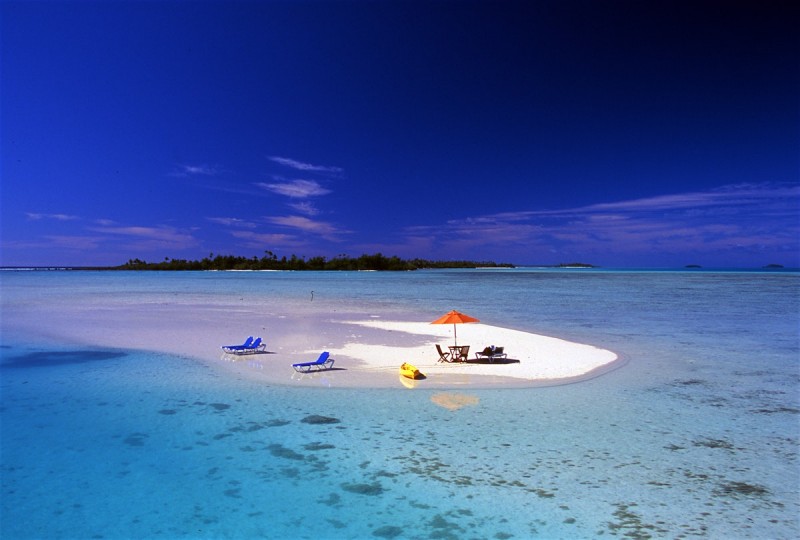 Aitutaki
The tropical paradise of Aitutaki is the perfect place to escape from the hustle and bustle of the city. Aitutaki is an idyllic remote coral atoll in the Cook Islands, only 45 short minutes from Rarotonga. You may recognise the alluring view from Survivor Cook Islands, which was filmed on the island. There are activities for everyone, with plenty of relaxing and adventurous options. The more adventure seeking travelers can snorkel the crystal-clear lagoon and explore the most bio-diverse reef system in the world. You can spend a day above the water on flying boats, or on the water deep-sea fishing or lagoon fishing local style. For the visitors wanting a more relaxing trip away, there is a 9-hole golf course as well as plenty of day tours and lagoon cruises.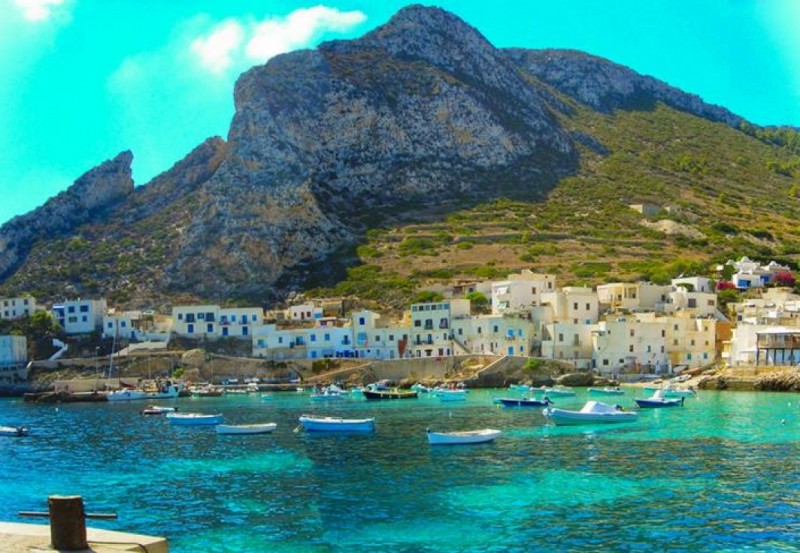 Marrettimo
Located off the coast of Sicily, Marettimo is one of the hidden gems of Italy- free from the truckloads of tourists that you get at the likes of Santorini. Perfectly suited for couples, sunseekers, walkers and scuba divers alike; there are only 300 permanent residents here and barely any cars. Amongst the rock perches, hundreds of small colourful fishing boats adorn the water's edge, overlooked by classic whitewashed houses with blue shutters. It's the perfect place to snap a gram or just take in the beauty of it all. Delightfully simple Marrettimo is the ideal location to clear your head and get away from the stresses of everyday life.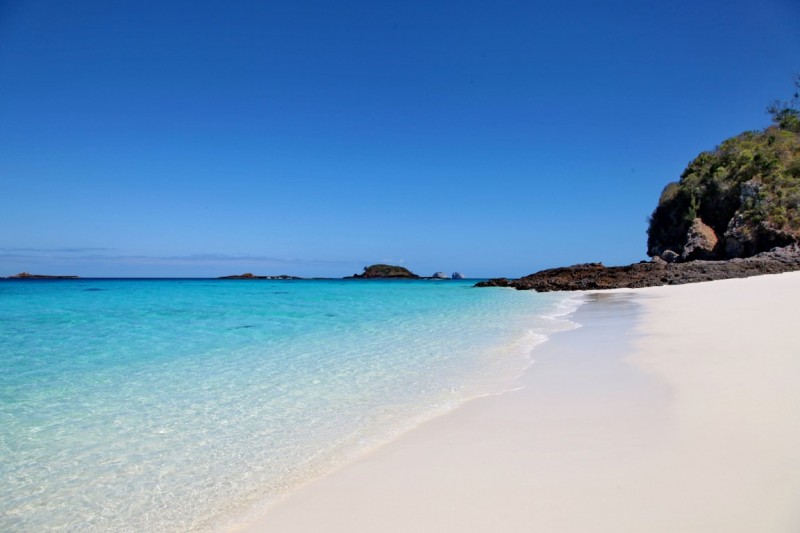 Constance Tsarabanjina
The private and uninhabited Constance Tsarabanjina island is easily accessible from Madagascar via air or boat. There is one resort on the island, with 25 seductive timber and palm thatched-roof bungalows, beachside. The resort boasts a luxe swimming pool, massages are available, and all adventure water gear is provided, including kayaks and SUPs. You can sit back and relax on the white sand beaches to get that African-sun glow, snorkel or sail the cerulean waters amongst the tropical fish, try out the abundance of delicious seafood available, and fully immerse yourself in the island way of living. The Madagascan paradise offers a bare foot, laid-back lifestyle, free from television and technology. The island is charmingly small, and can be circumnavigated in a manageable 90-minute stroll. As cheesy as it sounds, this slice of heaven on earth will have you reconnecting with nature and have you fully relaxed before you know it.
Caye Caulker
The relatively unknown and exquisite island of Caye Caulker is an iconically Caribbean 8km stretch of land. The dreamy island has a plethora of bright and colourful villas beachside and can be accessed via a speedy 15-minute flight from Belize. Home to a small community of laid-back and friendly rastafarians, cars are largely absent, with island-goers instead choosing to cycle everywhere (bare-foot of course), or golf cart around the island. Popular activities on Caye Caulker include snorkeling with nurse sharks and stingrays at the nearby Shark Ray Alley, sailing at sunset, scuba diving at the Blue Hole underwater caves, and mingling with the locals at eateries and bars. There are good vibes galore at Caye Caulker!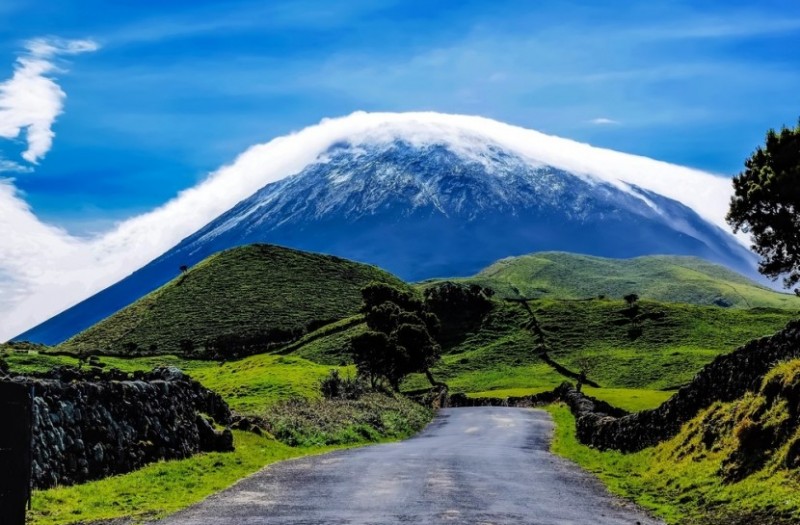 Pico
The unique volcanic island of Pico, located in Azores, Portugal, is spectacular with lava formations, lush meadows and ocean views creating whimsical vistas in every direction. A must-do is to hike Mount Piko, which dominates most of the island. This is a 7 to 8-hour hike, but the breathtaking panoramic views from the top will make the sweat well worth it, especially if you're catching a picture-perfect sunset or sunrise! Pico used to have a huge whale-hunting presence but is now famous for being one of the best whale-watching destinations worldwide, so joining a tour is a must; as is spending a day sipping world-famous wines at the vineyards considered World Heritage Sites by UNESCO. Pico also hosts some of the best water holes in the Azures, and activities like sailing, quad-biking the island or going on a jeep-tour will keep you excited and entertained right up until cocktail hour! Full of history and unexpectedly beautiful sights, Pico is a destination to add to everyone's list.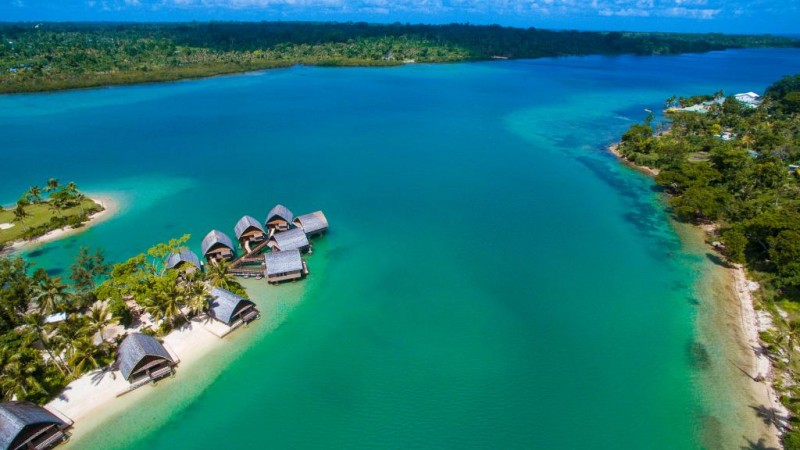 Vanuatu
Vanuatu may not sound too far off the beaten track, with it already being a first-choice destination for Kiwi's, but there are actually plenty of hidden gems on the acclaimed island which most travelers don't know about. Riding horses in the sea is an activity you won't want to miss out on, as is swinging into the turquoise water with the exuberant locals. They don't have much material-wise, but they are so happy and fulfilled; bursting with joy and enthusiasm to showcase the paradise they call home. Vanuatu offers all of the well-known and classic options such as jet-skiing, paddle-boarding, kayaking, snorkeling, diving and fishing, alongside some more less-known ones. An absolute must-do is visiting the pools that surround the Mele Cascades waterfalls- a wonder of nature. Another option is to jump on the ferry over to Hideaway Island, where you can visit the underwater post office in a marine reserve, the only one in the world! There you can buy waterproof postcards and swim alongside the tropical fish. You can't forget to visit the active volcano, Mt Yasur- a bucket list experience. You can get within 150metres of the crater rim, where you can see the explosive eruptions and lava storm- it truly puts things in perspective! With Vanuatu being so easy to get to via NZ, it is the destination to be this Summer.
Imagery via Lonely Planet