Auckland's first seaside Pétanque Club opens up at Regatta
The très chic game virtually anyone can play, pétanque, is having a resurgence. Originating in the South of France, most notably made a stylish comeback when the late Karl Lagerfeld hosted a star-studded tournament in Saint-Tropez for the likes of Vanessa Paradis and Diane Kruger. Leather encased Chanel or Louis Vuitton monogrammed bocce balls tickle your fancy? They're a thing now too.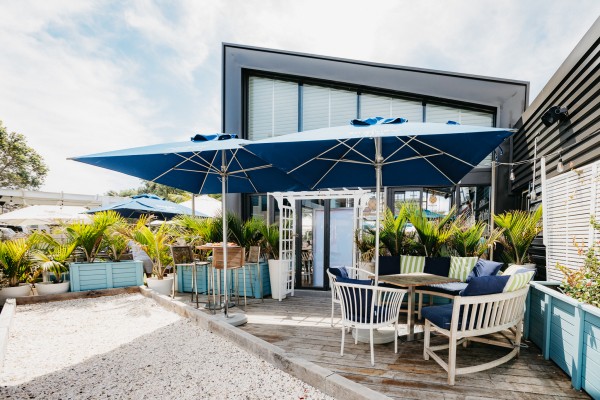 Now, you can enjoy pétanque on local shores, at arguably one of Auckland's best seaside spots. Enjoy your own little slice of the riviera (let's be honest as close as we're getting for a while), at Takapuna Beach's Regatta Bar & Eatery.
Dubbed 'Regatta Pétanque Club', the exclusive pétanque pitch is Auckland's only floor-based pétanque spot at a bar or restaurant. The stylish pitch is located at the outside garden bar, so you can play with a flute of bubbles or cocktail in hand, while basking in the sunshine.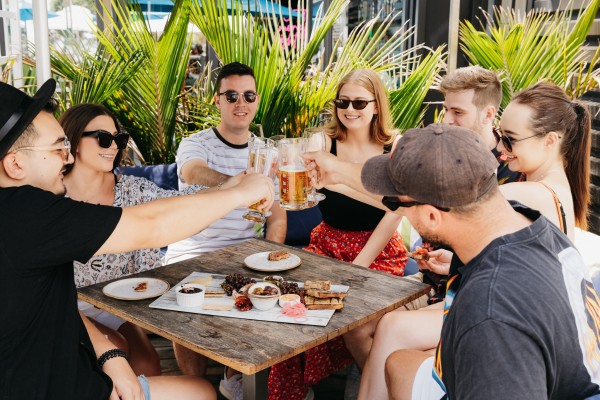 Sharing similarities to the famous lawn bowl ball and target gameplay, Pétanque is all about rolling and tossing metal boules over crushed stone, gravel or ground, towards a thrown jack. Grab your friends for a social match, as Pétanque is best played in teams of two or three. If you're unfamiliar with the sport but are yearning to play at your next social occasion over at Regatta, Remix has you covered with a broad 'how-to' overview: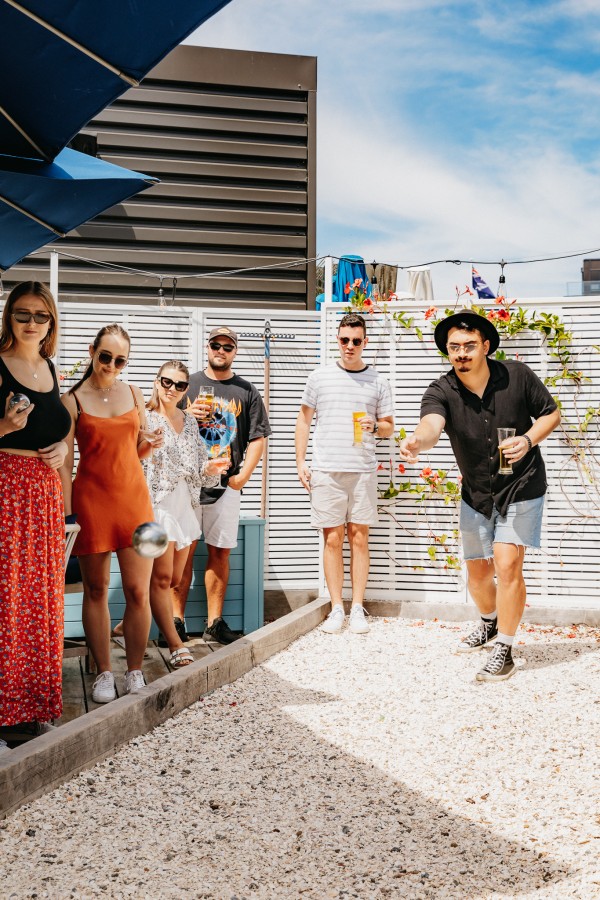 The aim of the game is to accumulate 13 points total, but let this not fool you, as achieving 13 points is no easy feat. After determining a starting point, the first team throws the holding boule in an aim to be distanced as close as possible to the cochonnet. Opposing team players are then required to either knock the placed boule further away from the cochonnet, or throw the boule within a closer proximity to the cochonnet. Teams do not get to alternate like lawn bowls, instead, the team not obtaining the holding boule can continue throwing until reaching the holding boule. When a team has run out of available boules to play, opposing team players throw the remaining boules in an effort to be placed closer to the cochonne. This game is definitely one for those who like a bit of nail-biting competition.
Bookings are for a minimum of four and a maximum of twelve players, and Regatta has two different packages on offer to suit you and your crew.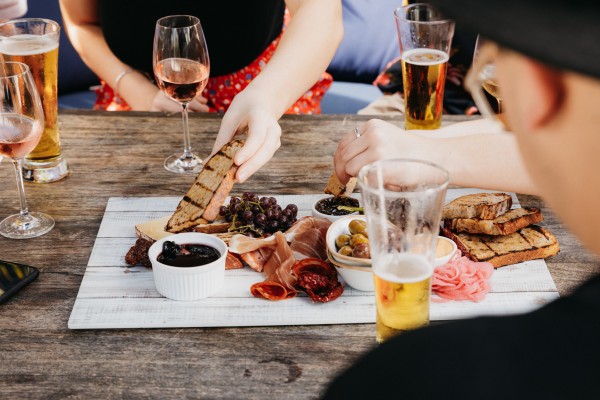 For $35 per person, you'll enjoy two hours of the pétanque pitch all to yourself, accompanied by one house wine or beer per person and a tasty sharing platter. Fan of the finer things in life? For a more premium play n' graze, $99 per person will give you two hours of play plus a bottomless pour of Mumm Grand Cordon, and an antipasto charcuterie sharing platter.
Once you've worked up an appetite on the pitch, be sure to head inside to indulge in Regatta's delicious bites - from fresh and local seafood to hearty burgers, their beach-inspired menu has every base covered.
regattabar.co.nz