Experience the indulgent Emirates A380 direct to Dubai
As long as two blue whales and as tall as five giraffes, the Emirates A380 is one of the most admired and bewildering passenger planes in the world. Equipped with its own cocktail bar and shower spa, what would be a normally boring flight becomes an unforgettable experience in the air. Remix Publisher Tim Phin was lucky enough to be upgraded and experience first-hand the endless luxuries of Business Class on a direct A380 flight from Auckland to Dubai on his way to Milan Fashion Week.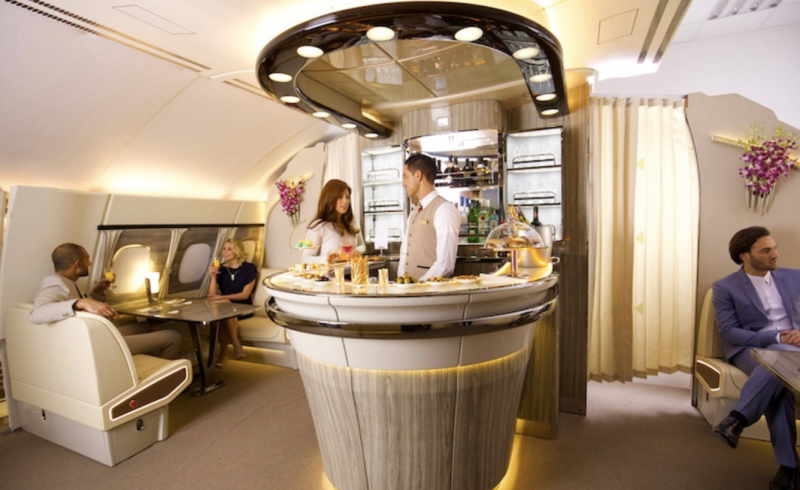 It's safe to say, this is no average flight. When you combine what can only be described as 5-star service with a long journey in the air, the result is one of pleasant opulence at 30,000 feet. Let's start with the bar - not only can you choose from 18 cocktails, premium wines, beer and spirits to sit back and enjoy a movie, you can actually visit the onboard lounge bar and relax in one of the couches.
"It was great to be able to stand up and walk around the bar on-board, I even met someone I knew from years back at the sit-down lounge and had a great catch-up over a drink. It was amazing having that kind of relaxed vibe on a flight." - Tim Phin.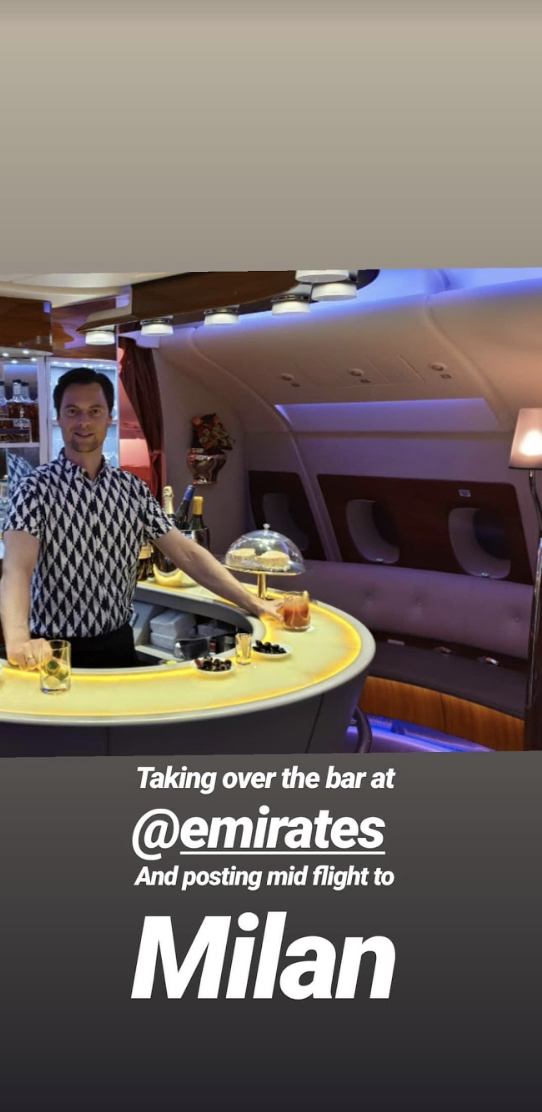 If you're not feeling a cocktail buzz mid-flight, you can instead opt for a detoxifying fresh juice while choosing from up to 4,000 channels of entertainment and cosy up in your cotton duvet and fully-reclining seat. With a full mattress that feels like a bed, you'll nod off in no time.
The service on board Emirates is always attentive with no chance of going thirsty or hungry - the kind and thoughtful cabin crew pace the aisles with beverages and snacks for those who like to sit back and relax. They strive to make every journey a destination in itself so passengers get a taste of local palate, making meal-time an exciting event. With a healthy options menu, multi-course meals and kid-friendly offerings, there really is something for everyone.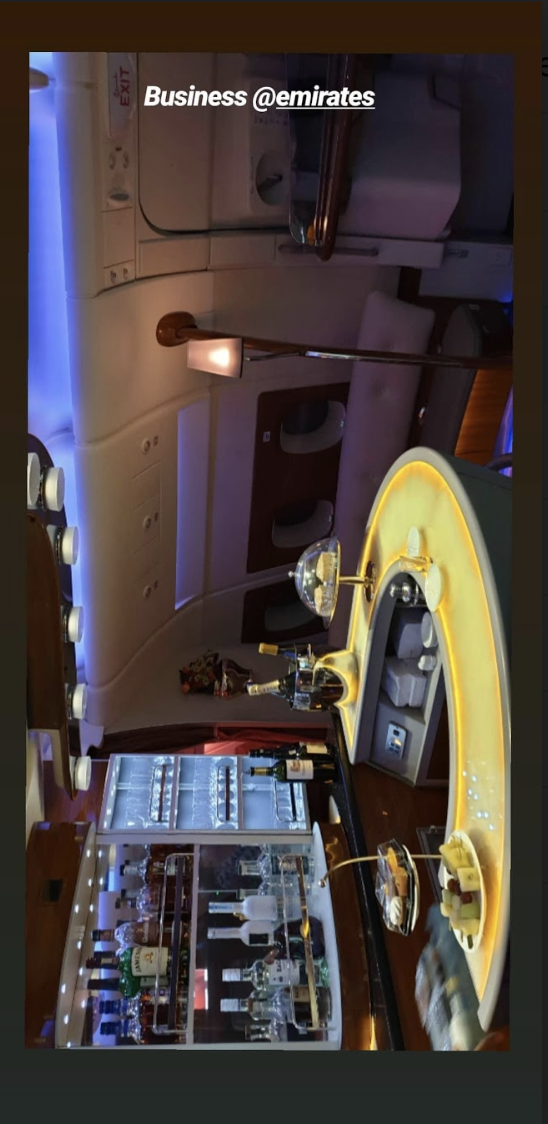 As the plane descended, Tim took in the sheer scale of Dubai's dramatic sprawl along the coastline. When he stepped off the A380, he further discovered Dubai is so much more than a stopover. Over the past decade, Dubai has built itself into a modern forward-thinking city. Today it is firmly positioned as a jewel of the Middle East, complete with skyscrapers, monorails, adventure parks and facilities to rival any major city. Futuristic architecture is dotted all across the city, along with a contemporary embrace of Arabian culture and tradition.
Dubai today is a harmonious mix of new and old. From the mesmerising Burj Khalifa - the tallest building in the world - to the expansion and rebuild of old-town Dubai, it is an intriguing new destination for the culture seeking traveller, with something for the whole family.
"The first morning, we were picked up by our guide from Arabian Adventures. We took a Dubai City Tour, wandering through Old Town Dubai, a riverside port where boats stop by to trade spices, gold, tea and fabrics." - Tim Phin.
"The next day we crossed the river on an Abra, a traditional water taxi, and walked through the tight cobbled streets to get to the local gold souk. Dubai's gold souk is famous around the world for its abundance of gold shops to explore. Make sure to stop for a refreshing cold coconut, before proceeding on to the Dubai museum. Situated inside Al Fahidi Fort, the museum was built in 1787, making it the oldest existing building in Dubai. For lunch, make sure to try traditional dishes Kabsa, Tabouli, Shuwaa, or even exotic meats like Camel, served at a vast array of restaurants – both high end or affordable." - Tim Phin.
Whether you're flying to your next meeting or enjoying your latest adventure, travelling Business Class in the A380 and the thoughtful extras provided on your way to Dubai, helps you arrive fresh and inspired so when you get there you can enjoy all there is on offer.
Contact Emirates for more information on the latest fares for flights through Dubai.