Capsules for the coffee lovers
Introducing L'affare's coffee capsule range – a true second best to their fresh coffee. L'affare has realised that not everyone has the time to use a plunger or make an espresso. As the country's freshest speciality coffee capsule, they are roasted, ground and packed fresh in New Zealand. L'affare have partnered with TerraCycle to limit the environmental impact. For more information on the L'affare Capsule Recycling programme visit https://www.terracycle.co.nz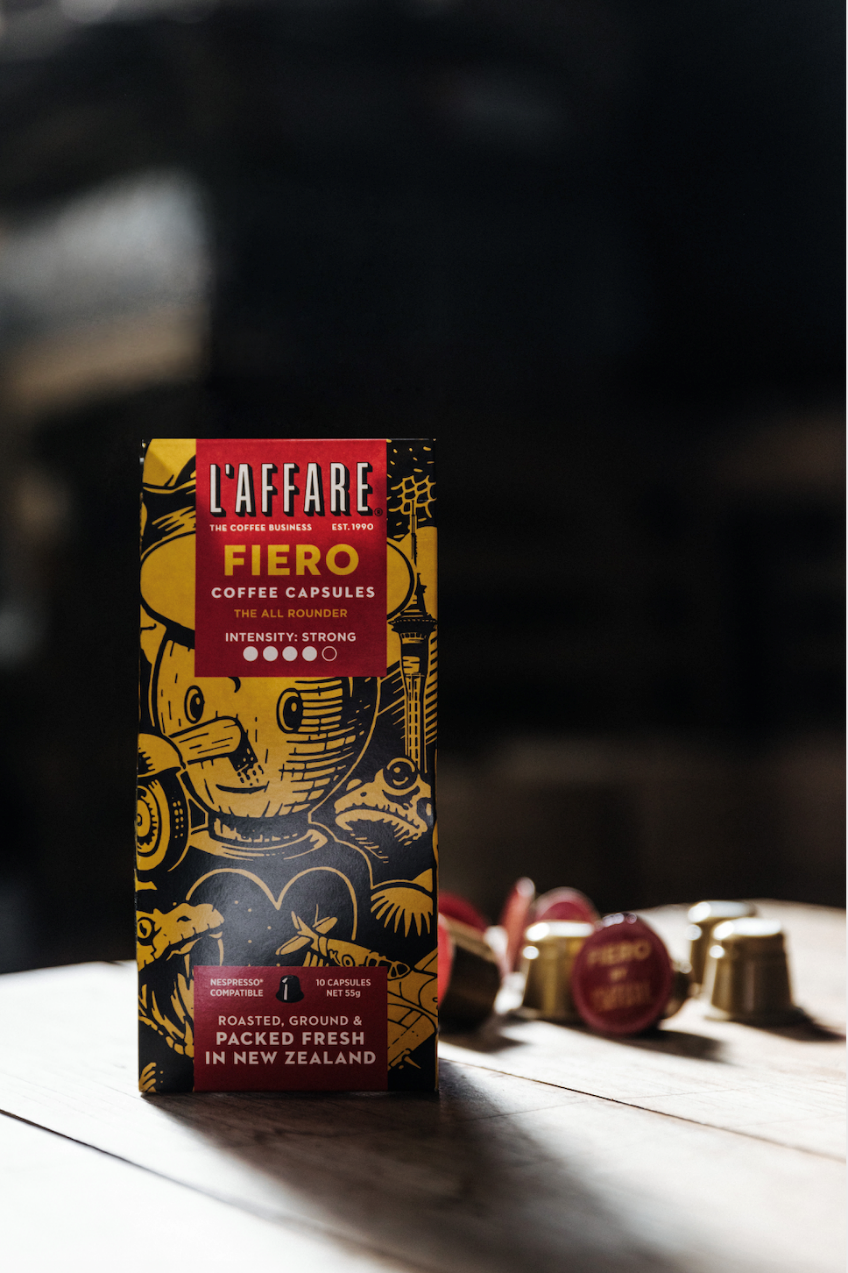 There are five variants each different in their strength and flavour, as well as a Decaf variant. Here's the lowdown.
Fiero
An all-rounder that'll suit everyone's pallet for a truly pleasurable drinking experience. With touches of caramel, dark chocolate and orange, the flavours combine for a bursting palatable concoction.

Libero
100% Colombian Fair Trade organic beans make for a smooth coffee. If you prefer your coffee with a dash of milk expect flavours of rich malt, orange sweetness with a creamy body while drinking the beverage black incorporates flavours of toasted oats, candied orange and a lingering orange oil finish with a rounded body. The intensity of Libero is strong, securing itself as an effective morning pick-me-up.

Bacio
Another Fair Trade blend that's synchronously bold and bright with notes of maple syrup, hazelnut and grapefruit. Enjoy a harmonious balance of flavours when consumed with milk. For those that prefer their coffee black expect a full-bodied blend with sweet citrus marmalade and a grapefruit bitterness to finish.

Avventura
I am an avid lover of caramel and toffee so this beverage is my literal dream. I like my coffee sweet so Avventura immediately attracted me. Avventura is a blend of Colombian and Ethiopian with a full level of intensity. A smooth rounded body with sweet caramel and blackcurrants when enjoyed with milk. Alternatively, when consumed black expect flavours of sweet toffee, hints of blackcurrant and a lingering sweet, smoky finish.

Decaf
Made from the finest Colombian beans and decaffeinated using all-natural SWISS WATER process, your tastebuds will be awakened with appetizing notes of rich, smooth dark chocolate with a molasses sweetness and a hint of spice.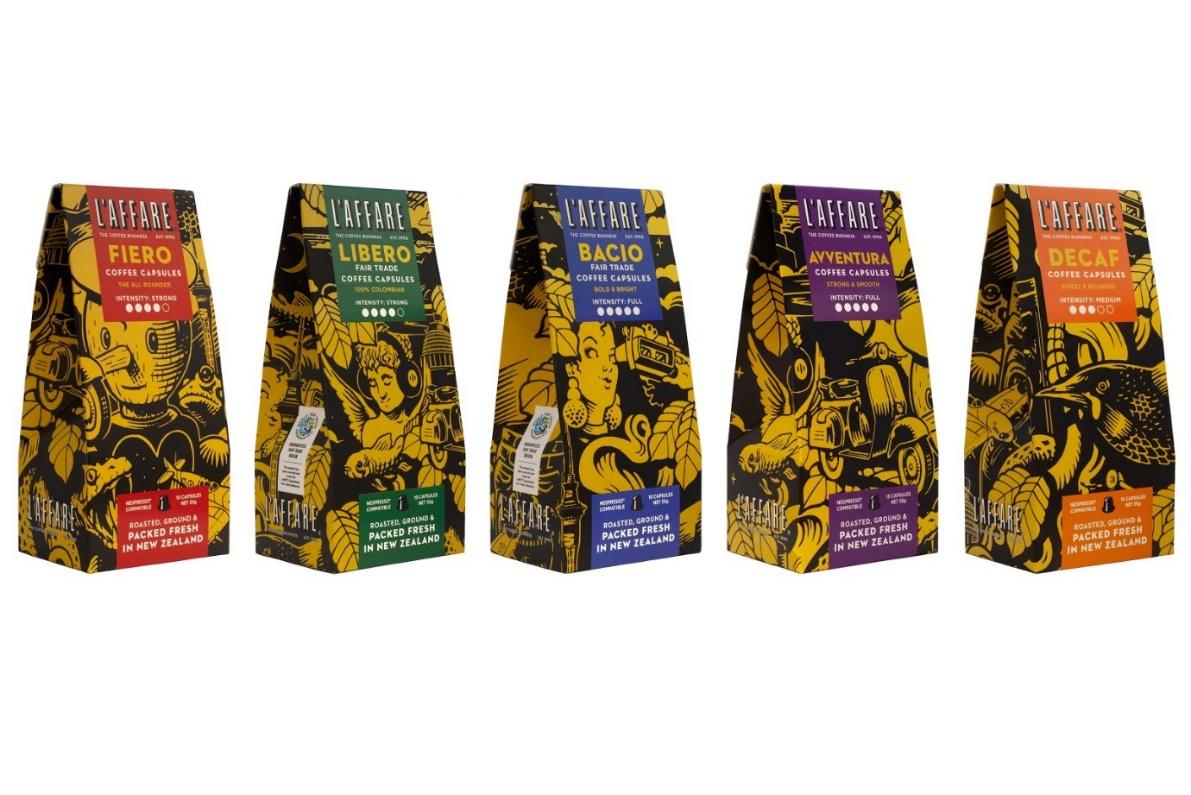 The range is available in New World and Pak'nSave nationwide.
laffare.co.nz