Allpress introduce their specialty iced coffee on the go
For over thirty years, Allpress have been roasting and supplying specialty coffee to the best independent cafés in the world. With their roasting expertise and signature flavour, they've designed a range of specialty iced coffee cans — iconic flavour to go. Launching nationwide from September 18th 2023, Kiwis can now bring the café with them for a convenient and refreshing pick-me-up, ready when you are.
BLACK SPECIALTY ICED COFFEE
Rich, smooth and strong. The classic long black, reimagined into an RTD iced coffee companion. Perfectly brewed Brazilian specialty coffee — ready to help you get things done.
LATTE SPECIALTY ICED COFFEE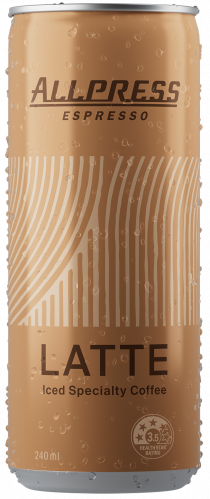 A coffee classic reimagined. Rich, bold and smooth Brazilian coffee brewed and blended with creamy dairy milk. A refreshing, caffeinated hit that's smooth and balanced.
MOCHA SPECIALTY ICED COFFEE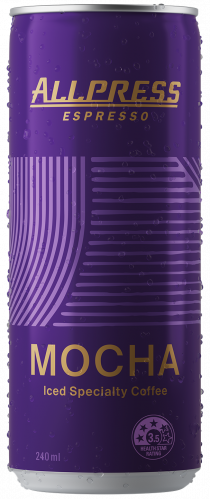 A sweet afternoon pick-me-up. Brazilian beans, decadent cocoa and creamy dairy milk blended for a perfectly sweet treat, on the go.