The best private dining rooms in Auckland...
From private to semi-private dining rooms, wine and dine in our top picks of Auckland's finest…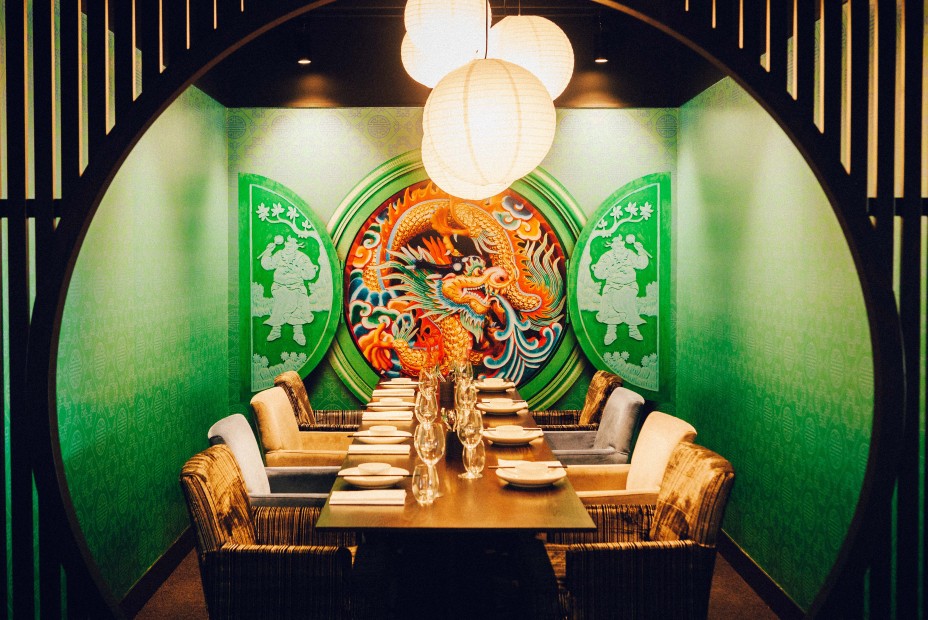 There are many reasons to take advantage of private dining rooms hidden in some of the cities top culinary establishments. Birthdays and business lunches are the obvious ones, but sometimes a good catch up with friends and a delectable spread to match is the only reason you need to organise a private feast… So, whether it's a private lunch for two or a high-power dinner for 20, here are the top private dining rooms around Auckland that offer discretion, with five-star service…
White & Wongs Newmarket
The Shangri La Room recently played host to our Remix Christmas party, so we can say with unwavering acuity that White & Wong's Newmarket's private dining room is a great location for an intimate party… Take the thought out of group dining with their banquet menus which will see a stream of the restaurant's hero pan-Asian menu offerings being delivered to you and your guests. While you wait, enjoy your own Bluetooth music system, thoughtfully appointed Shanghai-style room and private sun-drenched balcony.
Level 5, 309 Broadway
Newmarket

whiteandwongs.co.nz/newmarket/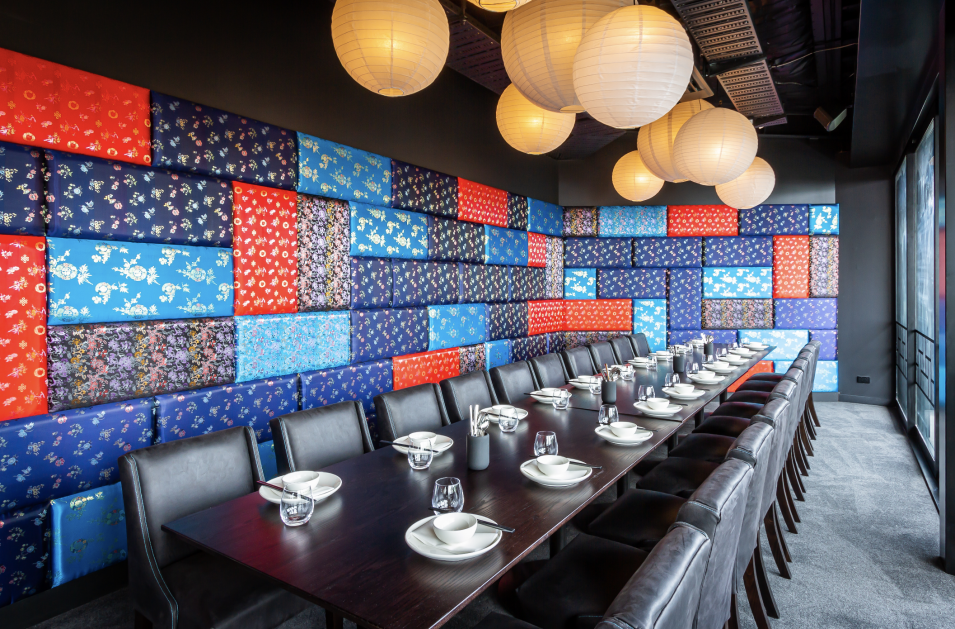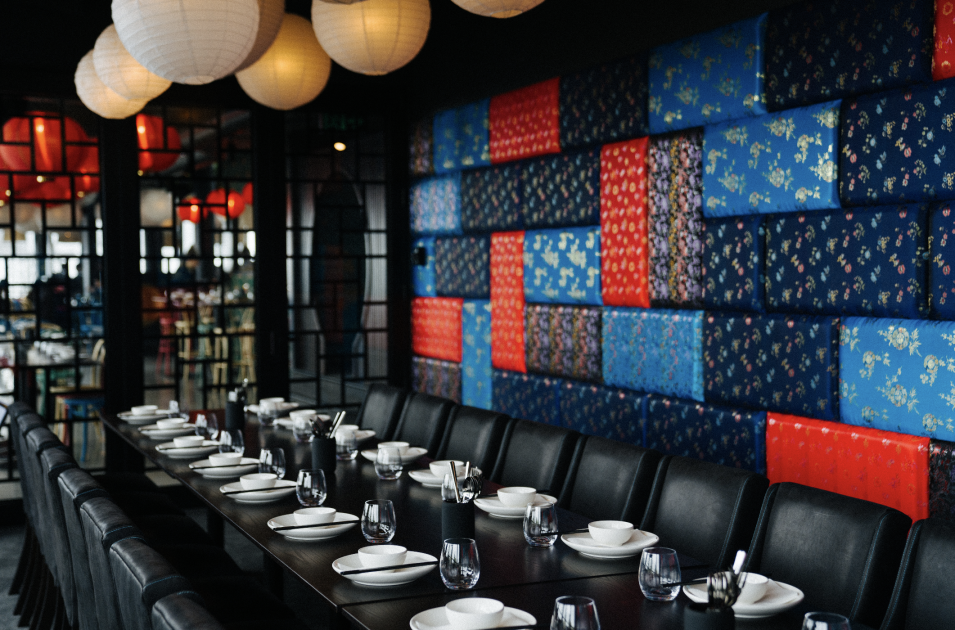 Dirty Laundry
The modern yet relaxed interior of Auckland Central's Dirty Laundry makes it the perfect dining destination for both a relaxed dinner or a business lunch to impress clients. The menu lends itself to both, progressing from small to large plates with the addition of nibbles and sides. Wash down some crispy chicken with a beverage off the extensive beer and wine list for the perfect after work experience. All aspects of the fancy, but not too fancy eatery makes it a destination for group dining. A menu that is great for sharing, an intimate setting in the beating heart of Auckland's waterfront, and staff that will appear and disappear at all the right times… while the restaurant doesn't have a dedicated private dining area, there are several semi-private options to suit all group sizes and occasions and you can peruse them here.
188 Quay Street,
Auckland CBD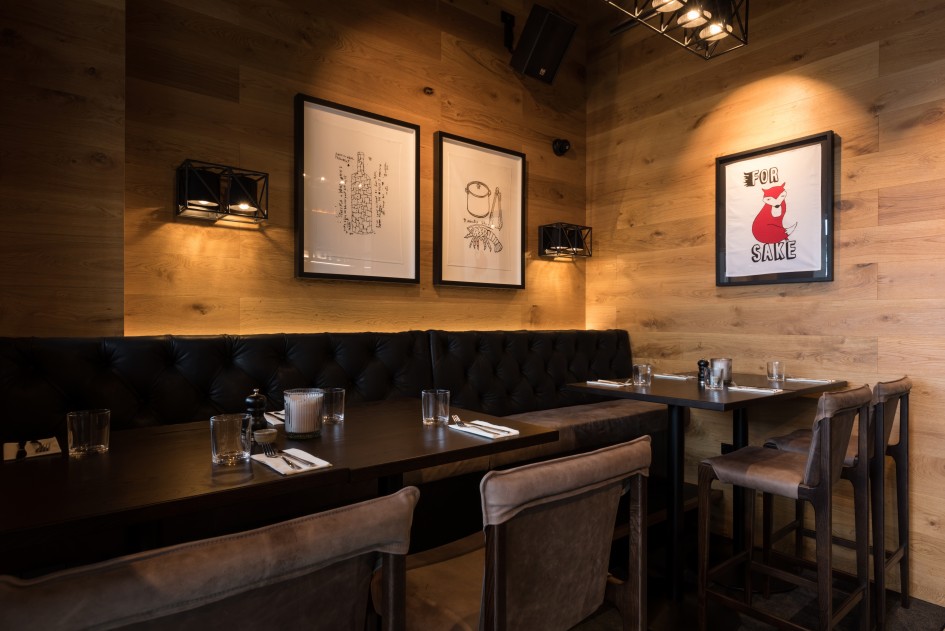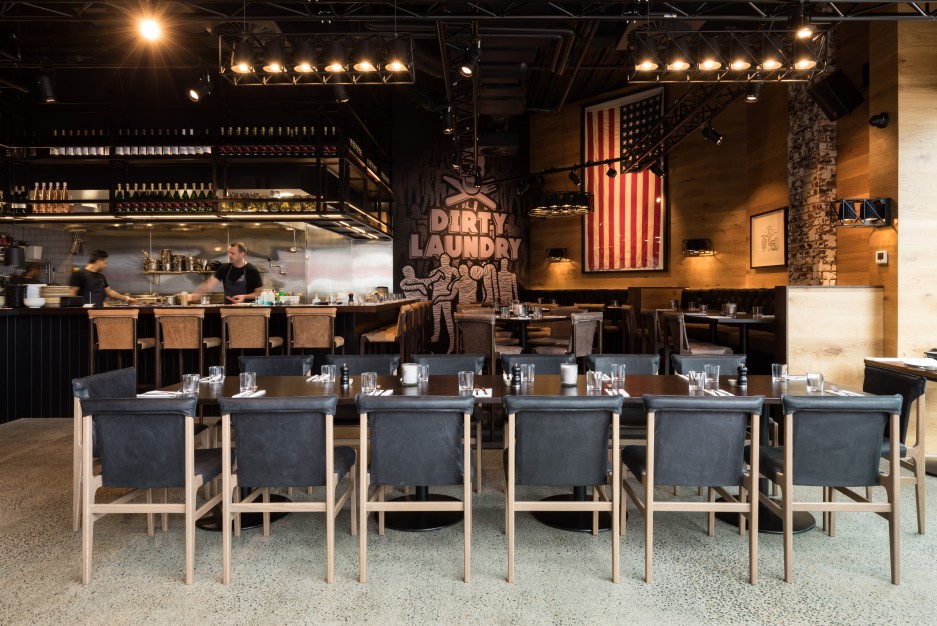 Harbourside Ocean Bar & Grill
Harbourside Ocean Bar Grill is an Auckland restaurant large in size, form and aspect. Occupying the top floor of the heritage Ferry building, guests are privy to views of the harbour and beyond, a cruise ship or two, and the hustle and bustle of the wharf below. It's large, regal dining room, complete with opulent bar and white linen-clad tables is lit by the floor to ceiling windows by day or a cascade of pendants once the sun goes down. So, needless to say, if you're looking for a location to impress or woe, there is no need to look any further than this stalwart. For an intimate affair, consider the Q Room, a beautifully decorated private room ideal for small meetings and intimate dinners. Equipped with theatre-style presentation and a variety of set, banquet and customised menus available, group dining is a breeze. For a larger gathering, the Harbour Deck offers stunning views of the Auckland harbour, outdoor heaters and as well as a la cate, banquet and customised menu options.
Harbourside Ocean Bar Grill
Ferry Building Level 1
Quay Street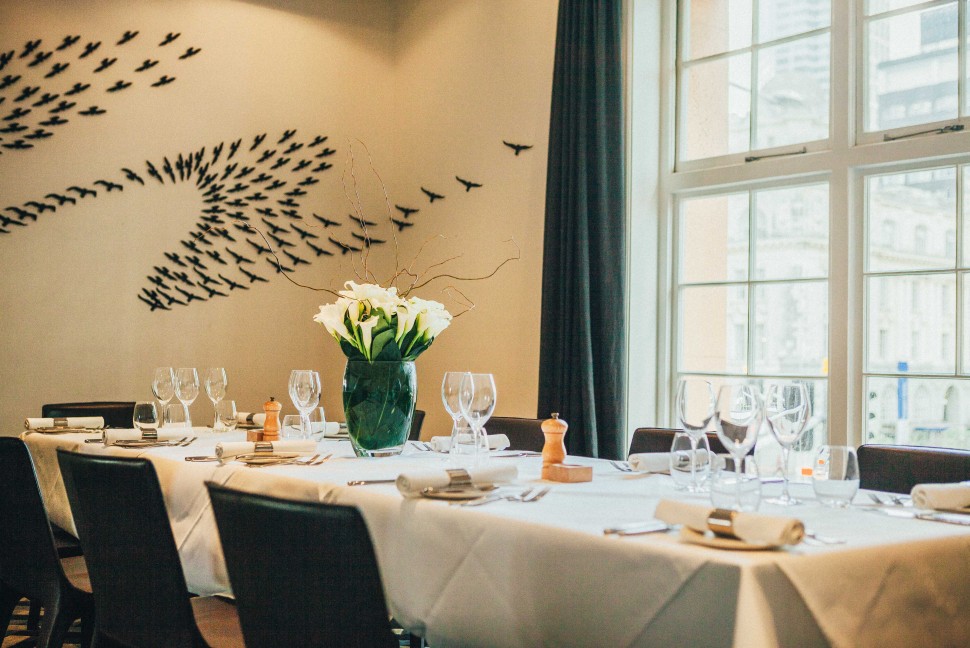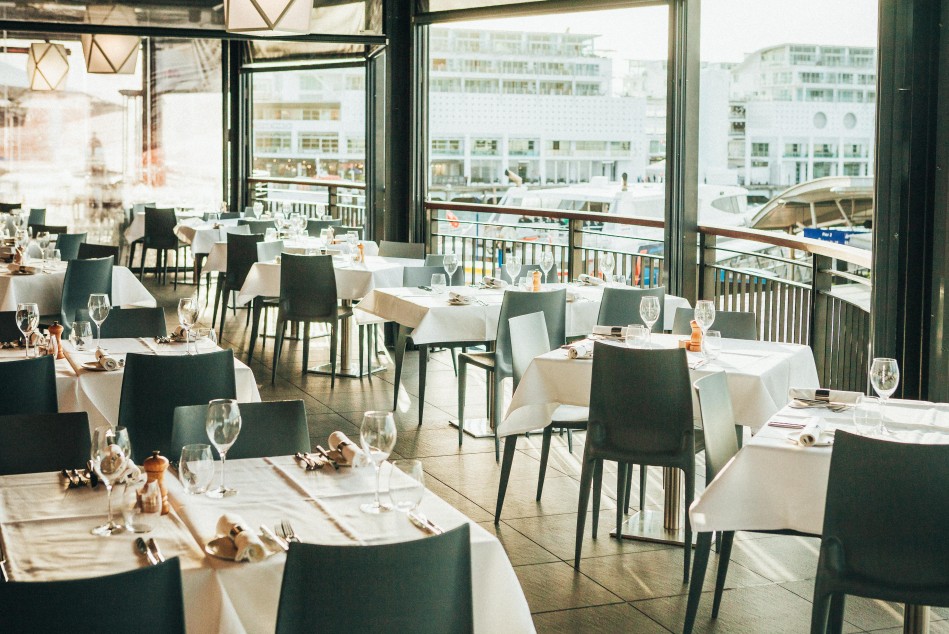 Botswana Butchery
Whether you're a full-blown meat lover, or you just have a hankering for a little steak, you can always rest assured you'll be getting the best of the best at famed Auckland meat emporium; Botswana Butchery. When it comes to five-star restaurant experiences in Auckland, Botswana Butchery is the address to beat. A striking dining room, applaudable wine list, service that sparkles, and top of the range steaks that rank among the nations finest, all add to the appeal. The restaurants 'Mezzanine' dining room offers a luxury restaurant setting with amazing ocean views, a long low ceiling and additional privacy. The space can be adjusted to suit any occasion and offers a variety of set, banquet and customised menus.
Ferry Building,
99 Quay Street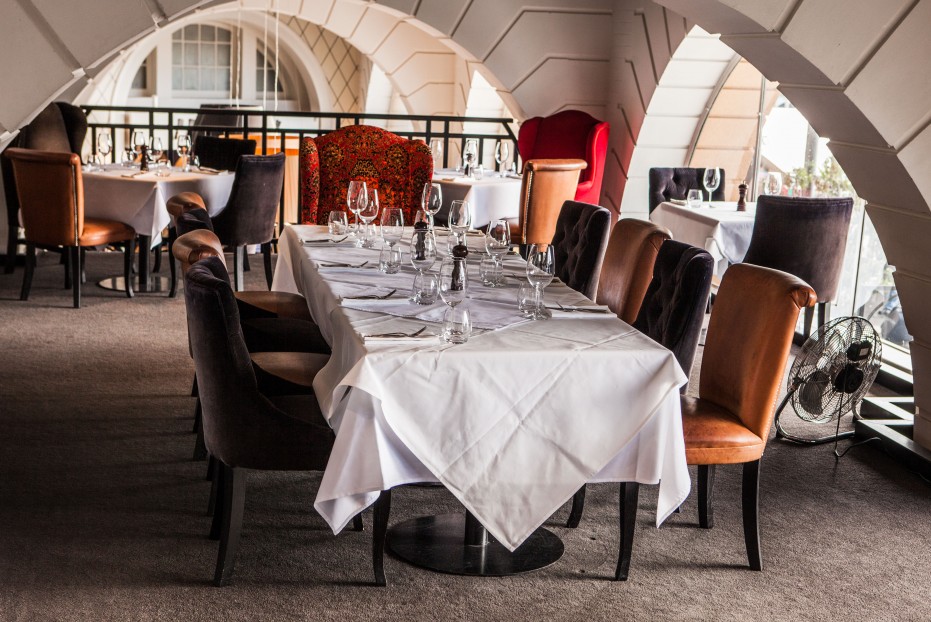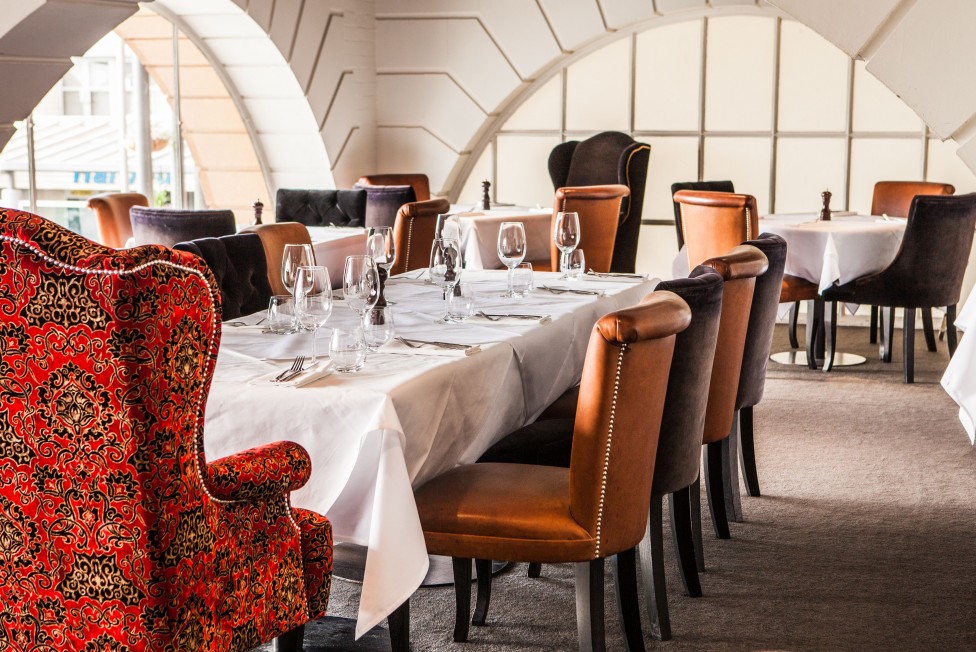 White & Wongs Viaduct
White + Wong's 'east meets west' cuisine takes classic street foods from China, Hong Kong, Vietnam, Malaysia and Thailand – the noodles, soups, curries and delicious dumplings – and created an eclectic menu to pick and choose from to suit. This style of menu is ideal for sharing with friends and colleagues, and the restaurant's variety of function spaces make it even better… The Opium Den is a charismatic room situated in the heart of the restaurant, offering you the best of both worlds - feeling private and secluded while still being part of the restaurant vibe. The Conservatory offers the perfect setting for a larger cocktail style party, with space for up to 26 sitting, and 40 standing, the space is fresh and vibrant.
149 Quay Street,
Cnr Lower Hobson & Quay Street,
Viaduct