This alcoholic kombucha is seeing us through iso
Get your buzz, but get your buzz with good bacteria thanks to Mama's Brew Shop's Happy Hour Kombucha.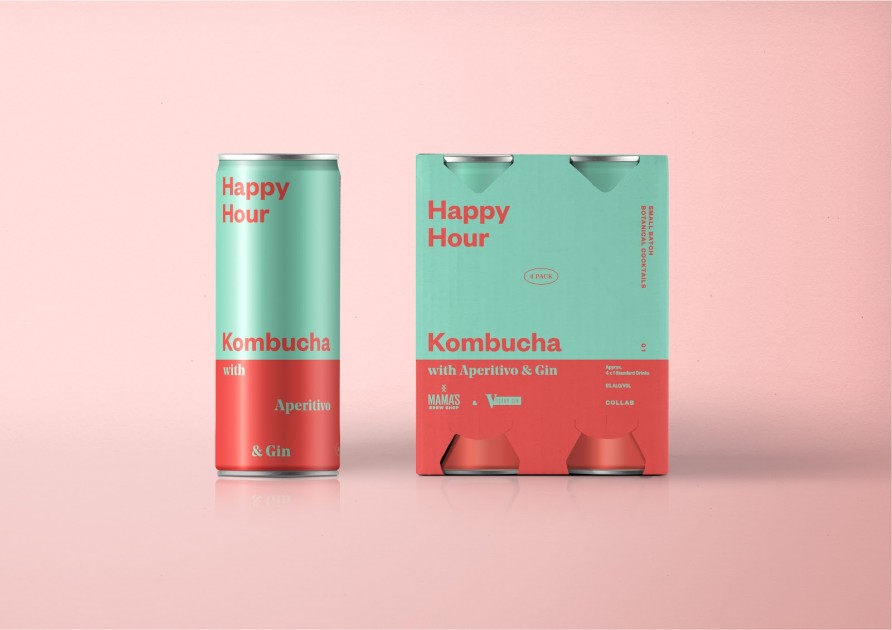 Guys, the 'buch is back, adult edition. Our crafty little eyes have been peeled for kombucha that also has grog for a while now, knocking out the drinking and recovery with one live-cultured stone. So naturally, when we heard about Happy Hour Kombucha we were all over it like starved moths to an exposed flame, and once we popped the lids off and got a whiff of those zesty cultures, we were glad we did.


This is a seriously refreshing revelation by way of a premium cocktail crafted by the team at Mama's Brew Shop, in collaboration with premium spirit company Victor Gin. It's a natural alignment for the two brands, both being passionate and committed to supplying premium products "we were determined to use really good spirits and create premium cocktails, kind of redefining the idea of an RTD". says Liv McGregor, co-founder of Mama's Brew Shop. "Victor Gin is such a beautiful gin, it's heavy on the botanicals and goes so well with our kombucha. It's also local to us and created by really cool people, so it makes a great collab partner".


The result? A fusion of beautiful kombucha, premium gin and a dash of aperitivo, settling in nicely somewhere between a Negroni and a Spritz, and the perfect sundowner.


They've gone and done all the hard work for you, so all you have to do is sit back, relax and enjoy an expertly crafted pre-mixed cocktail that simultaneously does wonders for your gut health.


Kombucha
is a
yeast
based
tea
fermentation
, infused with
alcohol
content. Now we have an RTD which holds
health benefits
along with a good time? Count. Me. In.
Alcohol
ic
Kombucha
is a fresh approach to stimulate our booze scene. The potential
health benefits
of trading up a
beer
,
wine
or spirit for something a little more natural is unprecedented. Espeicially in New Zealand.
Mama's Brew Shop also offers a selection of non-alcoholic options, and you can peruse their delicious collection here.


Available at good bottle shops around the country and in their shop.