What to do in LA on your Coachella stopover

As frequent fliers to the seductive and vibrant streets of LA, the Remix team know a thing or two about the City of Dreams. So if you haven't already planned your post-flight and pre-roadie itinerary in LA before for your drive to Coachella, then take note of these secret spots and favourites that won't disappoint...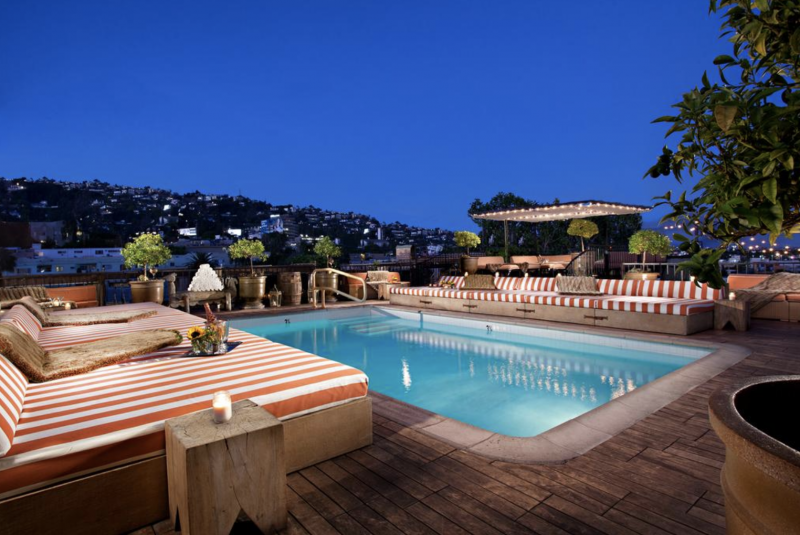 Image credit: Booking.com
STAY
Petit Ermitage - West Hollywood
An intimate sanctuary to escape the bustling streets of LA, this boutique hotel boasts a romantic rooftop pool and garden bar.
Palihouse - West Hollywood
A hip apartment style hotel in lively WeHO, it's a cruisy 5-minute walk to celeb-spotting clubs and eateries on the Sunset Strip and only 2 miles from the glamour of Beverly Hills.
The Roosevelt - In Hollywood
Located along the Hollywood Walk of Fame, this hotel is an historical icon in Hollywood, having previously housed Marilyn Monroe as a resident. It's like you can smell fame in the air of the lobby…
TOP TIP: When booking your LA accommodation, use a BNZ Advantage Visa Classic card, so you can reward yourself for travelling. You could get a $75 Cash Reward or 500 Fly Buys points when you apply and are approved for a new BNZ Advantage Visa Classic card and spend $1,500 on eligible purchases in the first three months*. Find out more at bnz.co.nz/advantage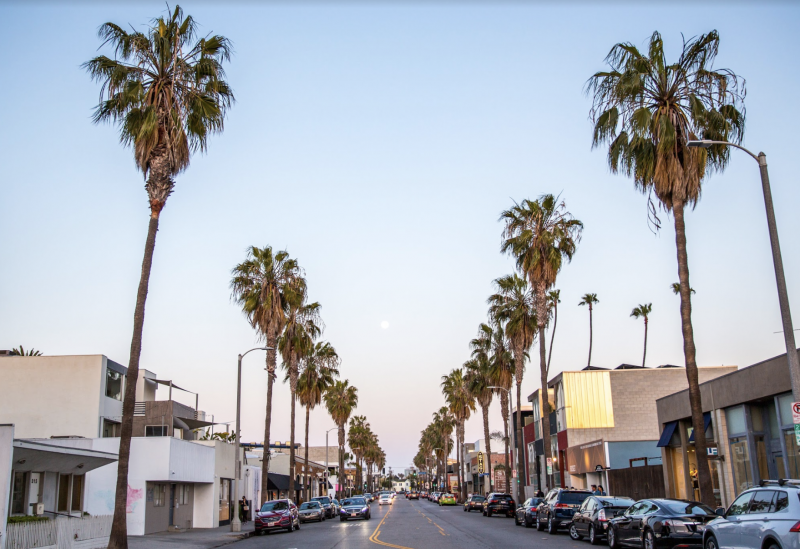 Image credit: Abbotkinneyblvd.com
SHOP
Abbot Kinney - Venice
Often referred to as the "coolest block in America", the eclectic Abbot Kinney Boulevard in Venice is a mile long strip hosting the latest fashion, art and food, just minutes from the beach. Be gram-ready, this is a hotspot for cool wall art photos.
Fairfax & Melrose
Whether you're shopping for the latest streetwear, posh dresses, cool vintage and punk creepers, the Melrose/Fairfax area has it all.
The Grove
This outdoor mall is home to endless shops, restaurants and entertainment spots. Undeniably the. Arrive at 10am to beat the masses, and use the bathrooms where original Picasso is on display.
TOP TIP: If on-the-go maths isn't your idea of a fun holiday activity, download the BNZ Convert It app. It's a currency converter which uses your camera to scan foreign prices, converting them to NZ dollars instantly to give you an indication of costs. It even works offline by using the indicative mid-market exchange rates from the last time you were online, so you can always get an idea of what you might be spending wherever in the world you go. Find out more at bnz.co.nz/goodtogo
EAT
Gracias Madre
A chic plant-based restaurant in WEHO that serves mouthwatering meatless mexican fare, all vegan & organic! TIP: Don't visit without trying a tequila off their endless list!
Catch LA
You may have to dodge paparazzi flashes walking into dinner at Catch. This seafood restaurant and its Al fresco dining in Los Angeles is a one-stop shop for celebrities and colourful cocktails with a 340 seat rooftop haven. TIP: Book well ahead to ensure a table.
Gelinas - in Venice
Expect farm-to-table cuisine served in a rustic-chic dining room.
TIP: It may be easier to get a Green Card than to snag a seat at this buzzing hot spot for dinner so if you're out of luck when booking, try for brunch instead.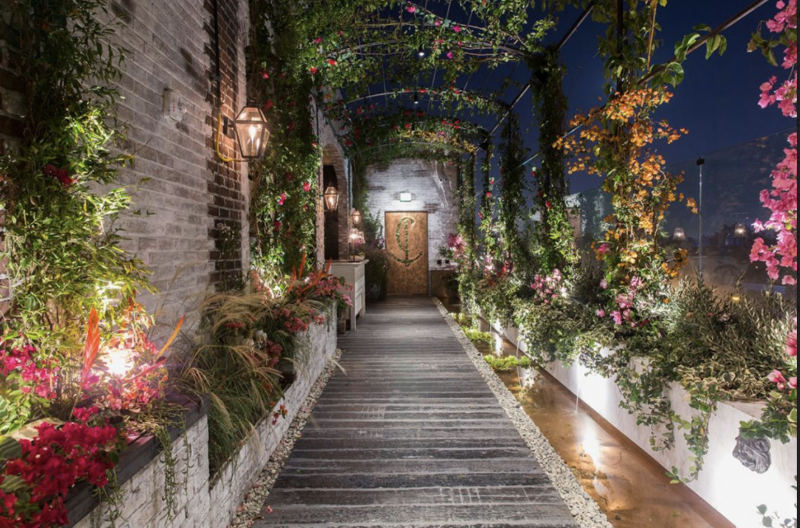 Image credit: Catch LA Restaurants
DRINK
Chateau Marmont
If your goal on this holiday is to people watch and celebrity spot then look no further… This LA landmark on Sunset Strip oozes old Hollywood glamour and is often packed with young A-listers.
Santa Monica Blvd
If nightlife is your thing, Santa Monica Boulevard cannot be overlooked. With a collection of joints for everyone, from pulsing dance clubs to friendly neighborhood bars, LA's gay district is a hub for partying and LGBTQ culture.
Rooftop - The Standard
Rooftop? Check. Nightclub? Check. Like most rooftop bars, The Standard draws a high-energy crowd and boasts panoramic city views, DJ tunes, AND a heated pool… TIP: Drinks can be pricey here, so keep this in mind before you start your night out.
EXPLORE
Runyon Canyon
You've definitely seen this on social media, or Keeping Up With The Kardashians, but actually hiking this 160-acre park at the base of the Santa Monica Mountains is another story. The views across LA are worthy of a pic or 10.
TIP: Head out at dawn or dusk to make the most of the walk.
Six Flags Magic Mountain
Like Disneyland for daredevils… this thrill-seeking theme park is not for the faint-hearted or weak-stomached. Expect thrilling rides like the world's tallest and fastest looping coaster.
Talk Shows
No trip to LA is complete without heading to a live filming of a talk show. Check out what's being taped while you're there. Remix faves are Jimmy Kimmel, Ellen, and The Late Late Show. TIP: Sometimes there is a waitlist so book well in advance, and anticipate lines before the show.
TOP TIP: Make sure you organise BNZ Travel Insurance with the BNZ Advantage credit card
If you don't have a BNZ Advantage credit card you can still get peace of mind knowing you are protected with BNZ Travel Insurance. It's quick and easy to apply in a few minutes online or through the BNZ app (even if you're in the departures lounge).
*Lending criteria, terms and fees apply. Rates and fees are subject to change. Rewards are earned on eligible purchases, which exclude cash advances, balance transfers, interest charges, bank fees, gambling, betting and lottery transactions, government charges and unauthorised transactions for which you are not liable