Where to find the best hot cross buns in Auckland this Easter
The highlight of Easter has naturally evolved from egg hunts to toasted, buttery hot cross buns - and we aren't mad bout it. However, not all hot cross buns (or HCB for short) are created equal. Whether they are one a penny or two a penny, here is Remix's definitive guide to the best hot cross buns in Auckland to try this Easter.
Amano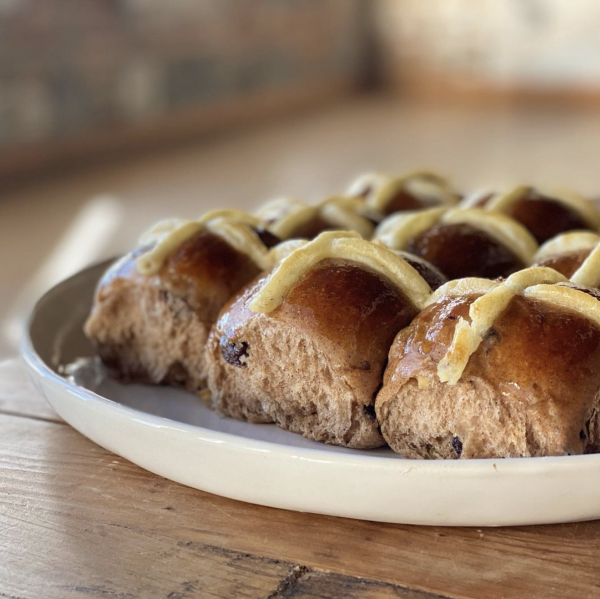 66 - 68, Tyler Street, Britomart Place, Auckland 1010
Whether you're more of a traditional fruit bun lover or a sucker for a chocolatey treat, Amano is bringing us the best of both worlds this Easter. Amano is known nationwide for its bakery section, with fresh bread, croissants, and other delicious daily baked goods available from the Britomart store. Make sure you pick up a pack or two to celebrate the long weekend right.
Order your hot cross buns from Amano Cuisine online here
Paneton Bakery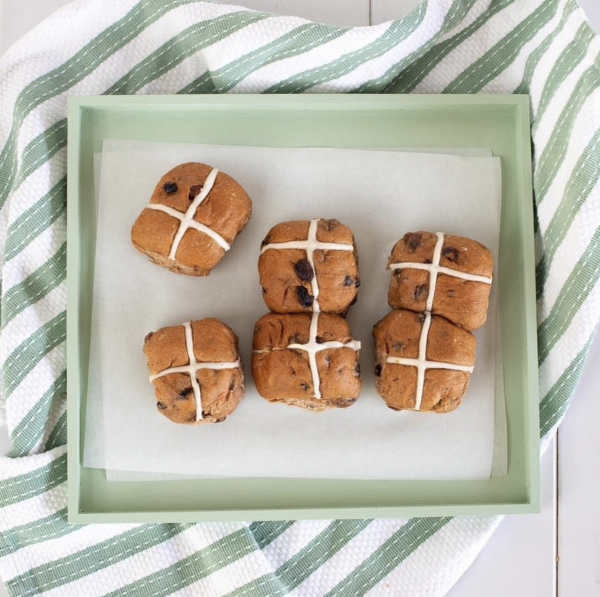 1/21 Halsey Street, Freemans Bay
Situated on the outskirts of Victoria Park, why not head down to one of New Zealand's leading cafes for un cafè and divine pastries. Okay so perhaps the Sky Tower does not compare to the Eiffel Tower, but we can only dream to be in Paris. We can also only dream about the delicious hot cross buns that Paneton has on offer. Made from a perfect balance of spice, mixed peel and fruit, these beauties taste heavenly when toasted and topped with lashings of butter. Bon appetit!
Order your hot cross buns from Paneton Bakery online here.
Ima Cuisine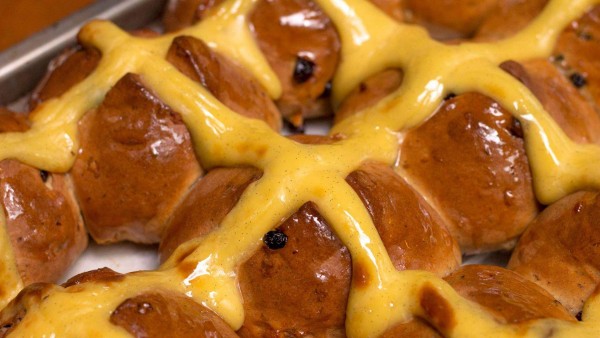 53 Fort Street, Auckland Central
While Ima Cuisine is more commonly known as a popular downtown Middle Eastern eatery, do not let this cause you to overlook the fact they serve up some of the best hot cross buns in Auckland - or perhaps the world? According to a Jetstar article, some boast that Ima is home to the best HCB's globally. Founder and chef, Yael Shochat shares the secret that makes her devout fans love her hot cross buns - it's all down to the cross! While the cross is more commonly made with a paste of flour and water, Shochat chooses a rich vanilla custard that balances with the spice of the bun. Talk about perfection!
Order your hot cross buns from Ima Cuisine online here.
Miann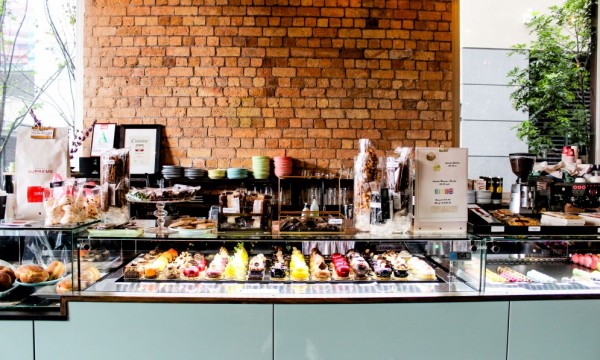 57 Fort Street, Auckland Central (other locations in Britomart and Morningside)
Tucked away from the hustle and bustle of Queen Street, Miann offers a calm and cosy spot to enjoy a range of sweet delights. The real action is at Miann can be found in the head kitchen on Fort Street, where the high popularity for the exquisite hot cross buns means staff are baking all day long to ensure supplies last. If you want to spice it up from the more traditional HCB, Miann offers an indulgent chocolate option, made from premium French Valrhona chocolate.
Order your hot cross buns online here.
Wild Wheat Bakery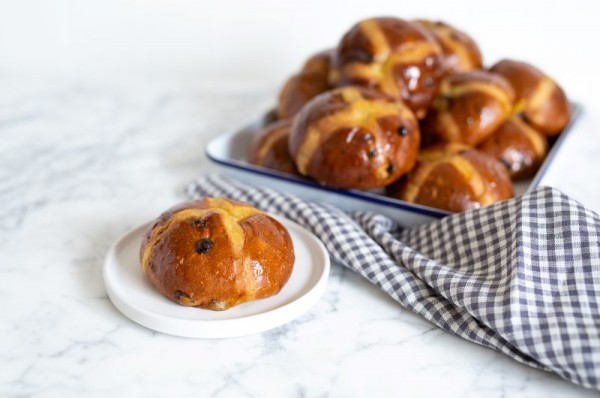 813 Mount Eden Road, Mount Eden (other locations in Mount Albert, Belmont, Howick and Ascot)
Get your fix of the fruity beauties at Wild Wheat Bakery! Wild Wheat is well-loved by locals of Mount Eden and clearly, the rest of Auckland as they were crowned winner of the best hot cross bun in the North Island in 2004, 2005 and 2010. Each bun is made individually rather than in bulk, meaning the flavour is locked into each and every one. Whilst Wild Wheat does not offer online ordering, find them at a range of locations across Auckland
Visit their website for store locations here.
Vaniyè Pâtisserie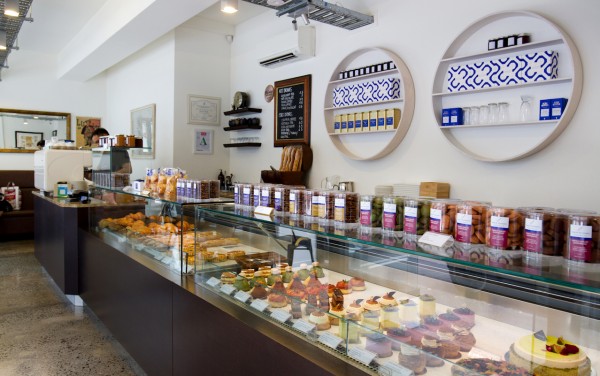 1/7 Windsor Street, Parnell
Vaniyè Pâtisserie by Sonia Haumonté brings the authentic flavours of Paris to Auckland at their central location in Parnell. Sonia, trained at Le Cordon Bleu in Paris, and her husband Laurent let creative energy transfer to their love for food and serve up some of the best French flavours on offer. Their hot cross buns are no exception, made the traditional way with a rye flour mix.
Order your hot cross buns from Vaniyè Pâtisserie here.
Daily Bread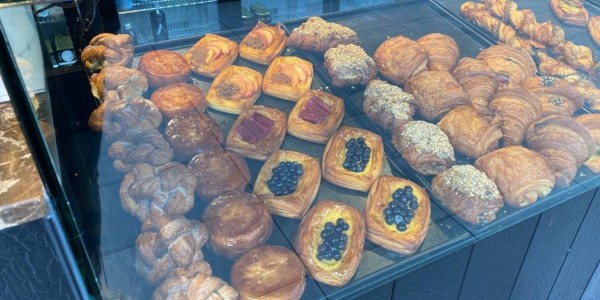 108 Ponsonby Road (other locations in Auckland Central, Britomart, Point Chevalier, Newmarket and Belmont)
A crowd favourite bakery across Auckland, the fermentation process of the hot cross buns at Daily Bread ensure them to be bouncy, moist and flavoursome. What makes their buns one of the best in town is the use of a sourdough bun that is coated in a sticky glaze that polishes the HCB to perfection. If you can't make it to one of their many locations, never fear! Daily Bread offers delivery across all of New Zealand, sharing the love this Easter.
Order your hot cross buns from Daily Bread here.
ScandiBunz
Find them in a range of locations across Auckland (check the website for more details)
Want to try and spice things up this Easter? Presenting ScandiBunz - the new take on the more traditional buns served in Scandinavia, tweaked to appeal to a New Zealand audience. The [k]not cross bun is the perfect treat to try this Easter. A mix of the traditional Swedish Vörtbröd (a spiced malted rye containing raisins), HCB and Cardamom Bun, the fruity flavours are finished off with a bitter coffee glaze making it the ideal pairing for an afternoon coffee.
Order your ScandiBunz online here.