Auckland's best Korean restaurants to warm the Seoul
COVID-19 has been heart-breaking for everyone around the world. And personally, this would be around the time I'd be on a plane going to my second home, Korea, to see my family and devouring some GOOD, authentic, soul-soothing Korean food.
One of my favourite memories I hold close to my heart is getting off that god-awful 12-hour flight, going straight to my grandmother's house, walking through the door and smelling her fresh batch of steamed kimchi dumplings. These aren't just your regular dumplings. These are dumplings on steroids. Thin dumpling skins filled fat with meat, veggies, and handmade kimchi for a bit of a kick. Even if I try making them myself, it's just not the same!
So, since I don't know when I'll be able to taste my grandma's cooking next, I decided to create a list of some of the best Korean restaurants in Auckland that makes me feel somewhat at-home.
Here are some of my favourites...
Bannsang - High Street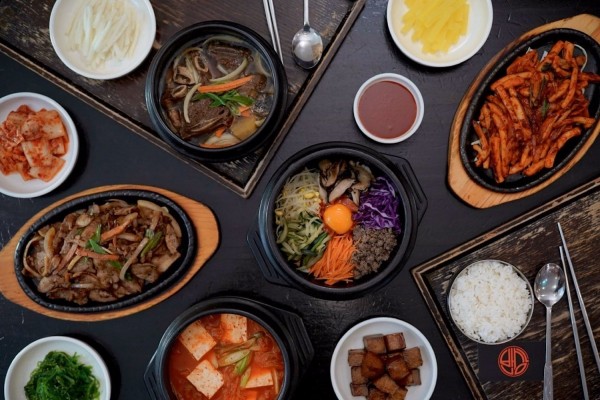 Let's start with my absolute go-to. Bannsang is in the heart of Auckland CBD, tucked away in little old High Street. Not only is their food to-die-for, but they offer a true Korean dining experience. Fast-paced, simple side dishes, cluttered tables, and their menu ranging from soup-based dishes to stone-hot-plate dishes. Overall, a fun vibe. It's hard to pick a favourite, but their Jaeyuk Bokkeum (spicy marinated pork with veggies) is an absolute killer.
Pocha - Chancery Square
Pocha brings us an authentic Korean bar experience - where everyone gathers and sits at tables, with delicious food, and most importantly, soju. Soju is Korea's number one alcoholic beverage, and it is STRONG. As soju is a must-have at Pocha, don't forget their most popular dish, almond fried chicken! Total game changer. If fried chicken isn't your vibe, opt for a spicy army stew. Always a crowd-pleaser, amongst all the other items on their menu - you won't be disappointed.
Faro - Lorne Street / Newmarket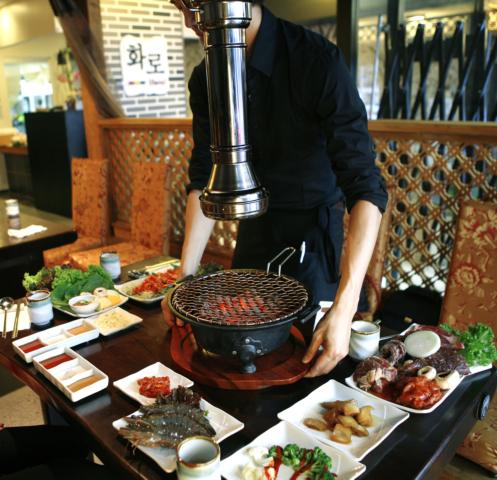 You cannot leave Korea without going to a KBBQ. Faro is filled with tables with grills for your choice of meat and or vegetables. You can never really go wrong with Korean BBQ. I mean, you get an overwhelming amount of side dishes, some juicy meat on the grill, and pair it with soju or beer. Perfect place to meet up with your friends or family. You always leave with a smile and a full belly!
Obar Snack Bar - Chancery Square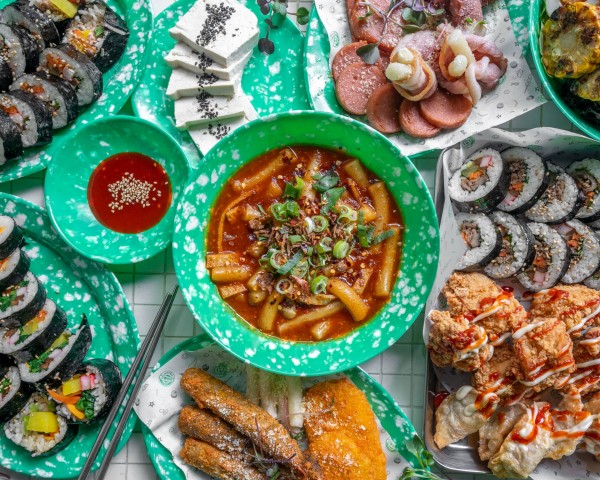 This one really hits my childhood memories. Snack bars in Korea are so popular amongst all ages. Obar Snack Bar appreciates the power of something simple, cooked perfectly. You get kimbap; rice and fillings wrapped in dried seaweed, ramyun; spicy noodles, ddeokbokki; spicy rice cakes and so much more!!


HAN - Parnell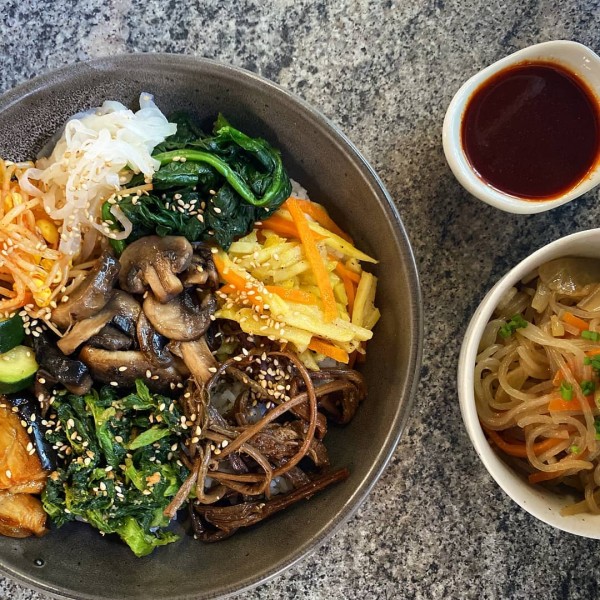 I decided to squeeze in Han here for all you fine dining lovers! They may not be your most traditional Korean dining experience, but they'll be wowing you with some unique twist of Korean and Western flavours. The overall romantic ambience with the dimly-lit space is so perfect for a date with your significant other or even with family. Although the menu is filled with amazing dishes, their vegetarian bibimbap is a mouth-watering one. Assorted with the essential elements of authentic bibimbap, which is rice with vegetables! The flavours are rich and full, but they also seem incredibly light. Simple, yet beautiful.
K.SOUP - Upper Queen Street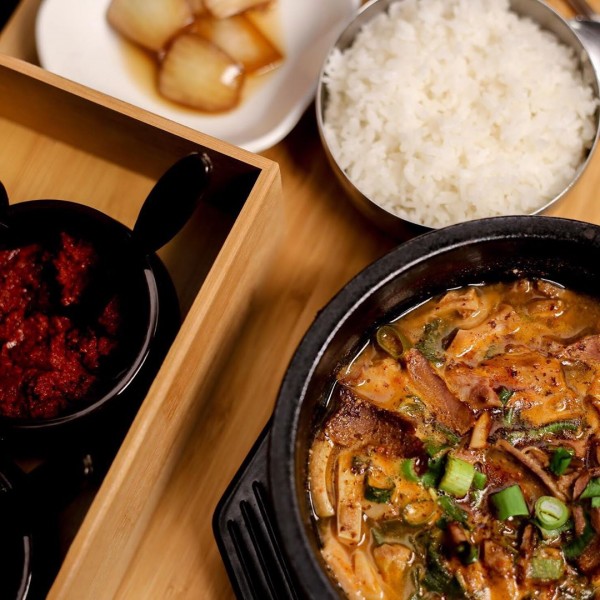 On wintery days, I always get cravings for some good soup-based dishes. And I'm not just talking about chicken soup or pumpkin soups. I'm talking about some soul-warming bone broth soups. K.Soup does an insane job of having curated a menu purely dedicated to Korean soups. My favourite is the pork bone soup. It may look and sound intimidating at first, but I'm telling you, once you get into it, you'll be wondering why you haven't tried it sooner. And if you're lucky, you might receive a little spring onion smiley face on top!
Gochu - Commercial Bay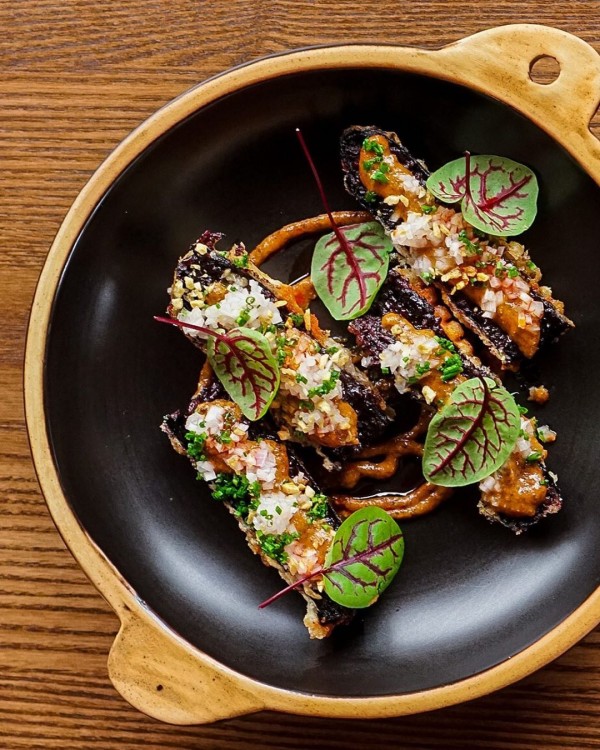 The new kid on the block. I'm always keen and nervous to try new Korean-fusion restaurants but, boy oh boy do they know how to work their flavours! Space is filled with fun and bustling vibes which makes the overall dining experience more enjoyable. Their food reflects how much fun they had while coming up with them. My absolute "whoa" dish was the SoonDae which is a Korean black pudding sausage wrapped in seaweed with all sorts of goodness. And I hear their off-menu item is a total wow-factor, but it's pretty hush-hush…. *ask for the chilli pork milk bun* shhh.
The Candy Shop - Newmarket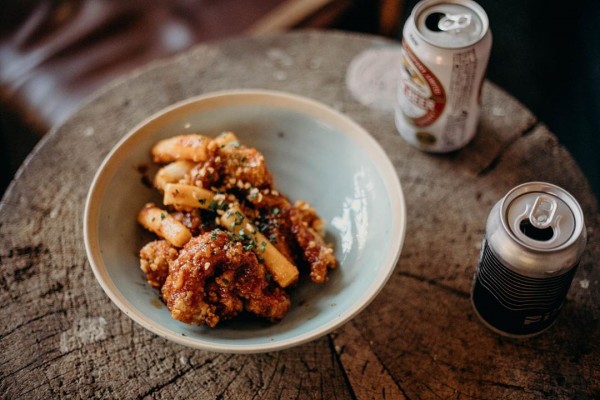 When you go to Korea, no doubt, you will be visiting about five cafes in one day. And not because you like to infuse yourself in caffeine, but because of how well they do their interiors. The Candy Shop does just this and with the extension of their space for more people to enjoy it more, you have no excuse to not have gone yet! Their seasonal menu changes keep it exciting. If you haven't yet, do try their KFC (Korean Fried Chicken) served with spicy rice cakes. Who knew these two would go so well together?