Flora's Four Favourite Chilli-Based Cocktails To Warm You Up
Words of wisdom by our writer Flora Cheng, who had the tough job of trying each and every cocktail below...
I love winter warmers like crockpot stews and hearty soups just as much as the next person, but the summer baby in me has been craving to get some heat back in my life! But how is one to do that in the winter? More importantly, how is one able to have winter fun in a different and slightly untraditional manner?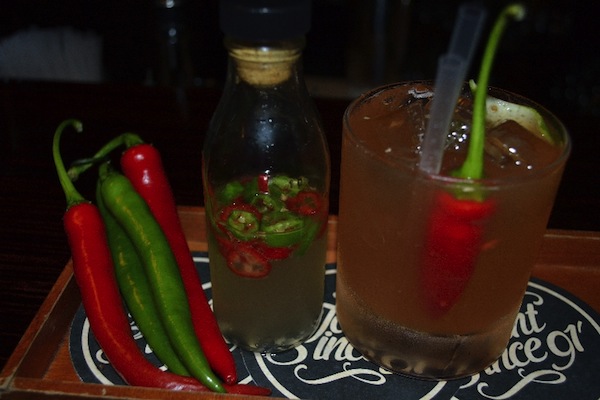 The answer is sexy chilli-based winter cocktails! Why? Because chilli is not a common cocktail ingredient, the heat in chilli makes it the ultimate winter warmer and who doesn't love a tasty cocktail?! I gathered together my favourite Auckland bartenders (in no particular order!) and gave them the challenge of using chilli as the common ingredient to create an original sexy winter cocktail concoction of their choice. What they came up with was out-of-this-world delicious!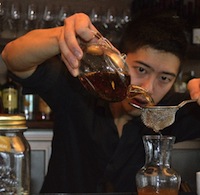 1. "Boston's Tea Party" – Joey Moo / MooChowChow
Described in 3 words: Warm, chilli, kick-ass.
Chilli: Thai red birds-eye chilli.
Why is this a sexy winter cocktail? You combine rum and masala chai tea to create something that is not only warm but also light and compelling with a definite kick to it.
Verdict: Served hot this is an sweet exotic twist on the traditional summery iced tea.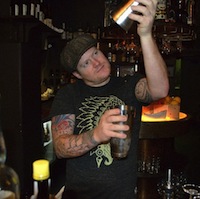 2. "A Chilli Night At Sea" – Barney Toy / Rakinos
(42below Cocktail World Cup 2012 Team NZ representative)
Described in 3 words: Fresh, Warming, Easy.
Chilli: NZ red & green chillies.
Why is this a sexy winter cocktail? Chilli, Ginger, Rum – 3 sexy things in a glass!
Verdict: This ginger beer spocked with green chillies is what gives it that summer touch.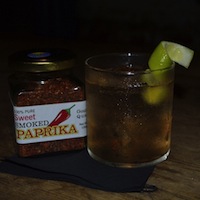 3. "Ol' Smokey Fashioned" – Aled Retallick / Mexico -Britomart
Described in 3 words: Sofa, King, Good.
Chilli: Sweet smoked paprika.
Why is this a sexy winter cocktail? It's like winter and sex in a glass. So cold yet so hot.
Verdict: Just like a summer romance the use of paprika in this will give you the warm, fuzzies from the inside out.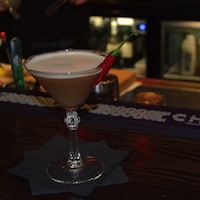 4. Warm & Caffeinated – James Goggin / The Foodstore
(Lewisham Foundation Awards Angostura Outstanding Bartender 2013)
Described in 3 words: Warming, Spicy, Delicious.
Chilli: NZ red chilli.
Why is this a sexy winter cocktail? The flavours are real velvety and develop in your mouth as you go. It's just really lusty and non-pretentious.
Verdict:
Like surf, sun and sand this has chilli, chocolate and coffee all rolled into one…need I say