Meet Auckland's very own platter queen
Forget about diamonds - platters are a girl's best friend. Auckland's mastermind behind The Platter Collective, Sarah Jones, has made our all our foodie dreams come true and literally served it on a platter!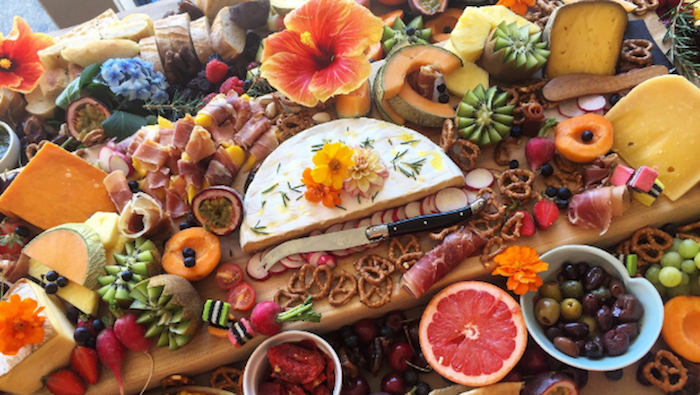 Much like us, Jones says the last thing she wants to do when she gets home is make a cooked meal. Instead, she would create a platter out of food she would find in the pantry.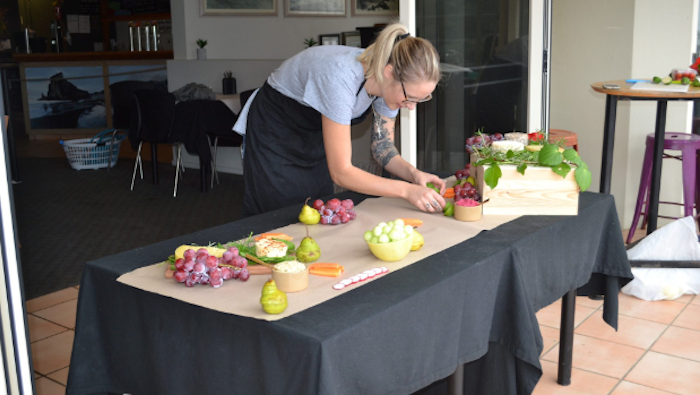 Starting off small, Sarah would make platters for friends and family. She would be recommended to friends of friends until she created a business out of it.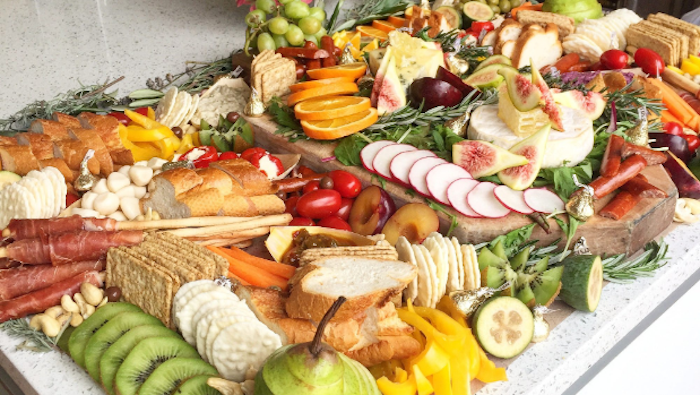 The Platter Collective elaborate creations start from 1m x 1m square, and take around two hours to make! Jones is a strong believer in supporting small business and dots her platters in cheeses from local farms.
"This sort of style of eating is quite casual, it's quite relaxed," Jones tells Stuff.co.nz, "I feel like our generation is that. We don't want those formal sit-down dinners anymore. We want to have the time to chat with people. It brings people together."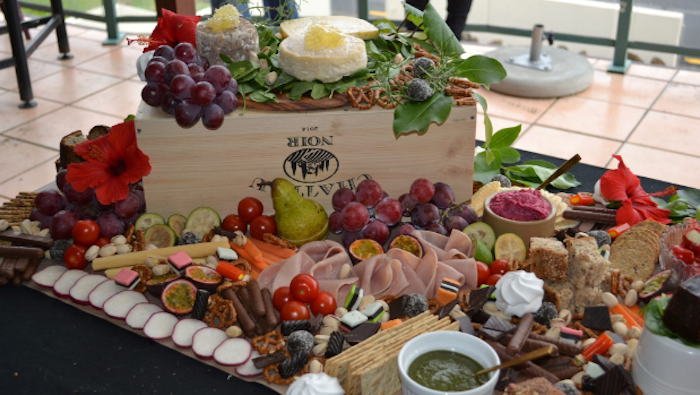 Although platters look like a nightmare to arrange, by following our three golden rules, you can have a homemade platter for your next event!
Keep it colourful- nothing attracts us to food like colour does. Add bright colours fruits to the mix and even some edible flowers!
Break it up with bowls - If the grapes aren't sitting right, throw them in a bowl. If the bread isn't looking its best, chuck them in a dish. Bowls and dishes can add height and excitement to the platter if it is looking too flat and lifeless.
Keep the compatible ones together- Keeping foods that are supposed to be eaten together at a close proximity, can make it easier for the guests to graze.
We'll raise our crackers to that!
Photo credit: Stuff.co.nz, Iamafoodblog.com