Your definitive guide to Mother's Day gifting
With Mother's Day fast-approaching (Sunday 8 May for anyone who is out of the loop), you might be at a loss when pondering and picking out the perfect gift for mother-dearest. And while Mother's Day quite often slips the brain, we know our mums deserve everything and more. From tumultuous driving lessons and those awkward chats about the birds and the bees, to (perhaps more importantly) being there through all the ups, downs and little moments that we couldn't have done alone - mums are the best. Celebrate the mums this Mother's Day in the way we know how - spoils!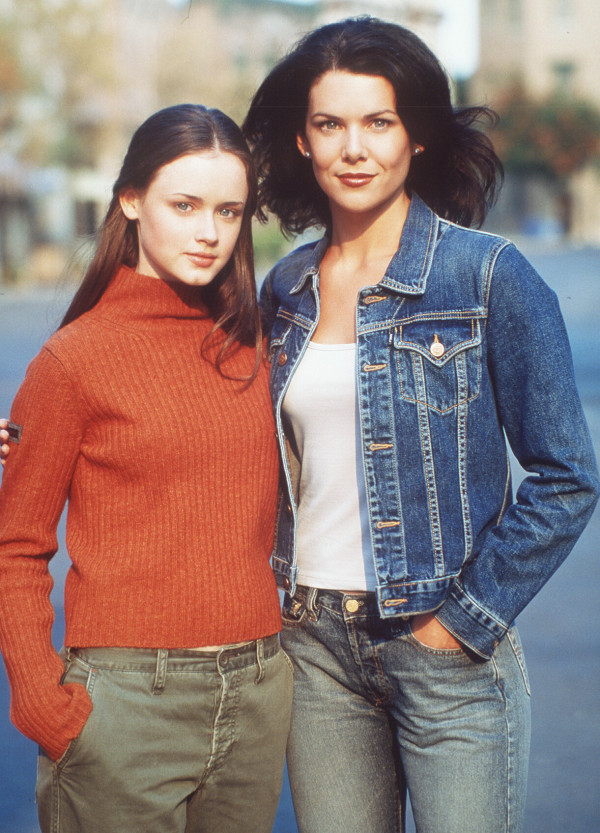 Finding a gift that does justice to all of the above-mentioned is no easy task. And with the 'flowers & chocolate' trope just not making the cut this year, we've really needed to step up the gifting game and think outside of the (nicely-wrapped) box. No need to fret, Remix have collated a definitive guide to all things mum-approved, ensuring that this Mother's Day is going to be one for the memory books. From fragrances and fashion to a foodie-mum's dream, read below for a dose of inspiration for this upcoming Mum Day.
FOODIE MUM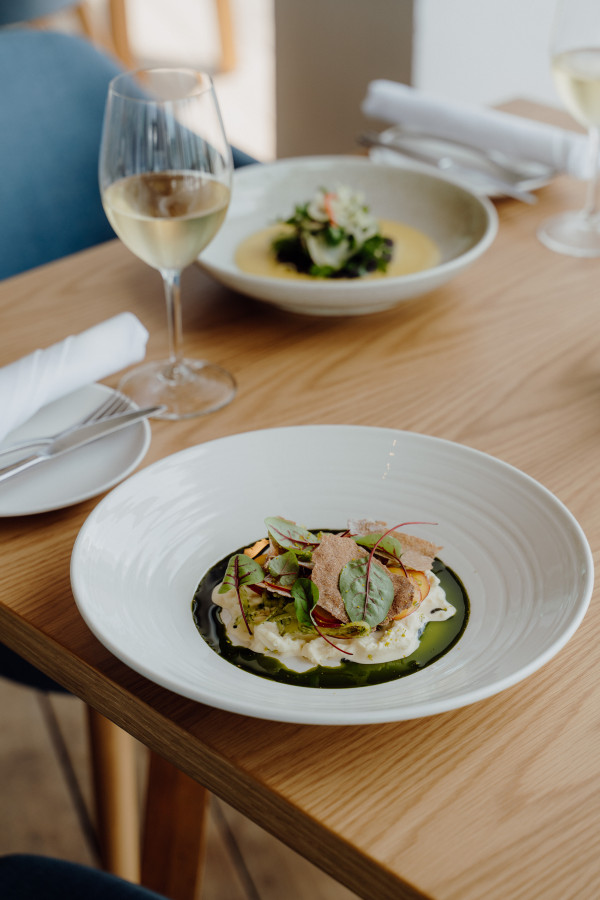 Wine Tasting Experience at Hilton Fish
The perfect treat for the wine mums or those looking for a unique and entertaining experience, FISH's in-house sommeliers have created an urban wine tasting experience designed to give you a taste of the finest wines from around the globe while you dine in FISH's waterfront restaurant.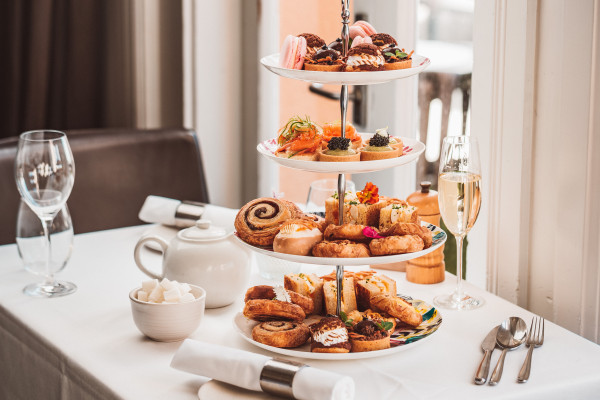 High tea at Harbourside
The perfect place to celebrate Mother's Day on 8 May, make it an occasion that the whole family can enjoy. An experience like no other, Harbourside will spoil your mums with a tall flute of G.H. Mumm Grand Cordon Champagne and a superb selection of sweet and savoury delights, paired with an impressive array of teas and coffee.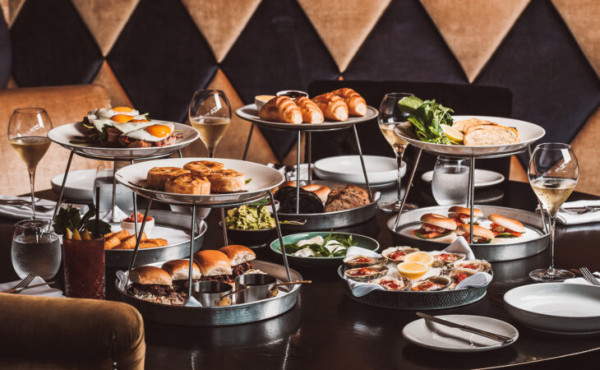 Botswana Butchery Bottomless Brunch
Treat mum to some bubbles and brunch at one of Auckland's most treasured dining institutions. Putting a brunch spin on their ever-popular banquet dining style, Botswana is introducing a luxe brunch with a delicious twist, featuring 2 courses, sides, and a 90 minute free-flowing premium beverage package.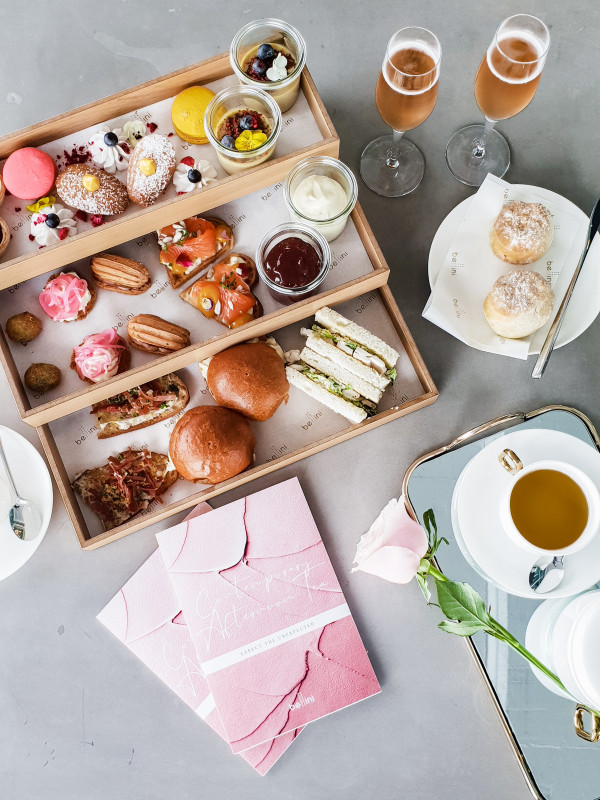 Afternoon tea with live opera at Hilton Bellini
Celebrate and pamper your Mum this Mother's Day at Auckland's most glamorous afternoon tea, 300 metres out to sea. The Bellini team has created an indulgent afternoon tea including a glass of Marion Bosser Champagne Rose on arrival, followed by a sweet and savoury traditional afternoon tea experience accompanied by beautiful operatic melodies. Nothing quite shows some mama appreciation like a classy cuppa and Auckland's most coveted ocean view.
MUM TO BE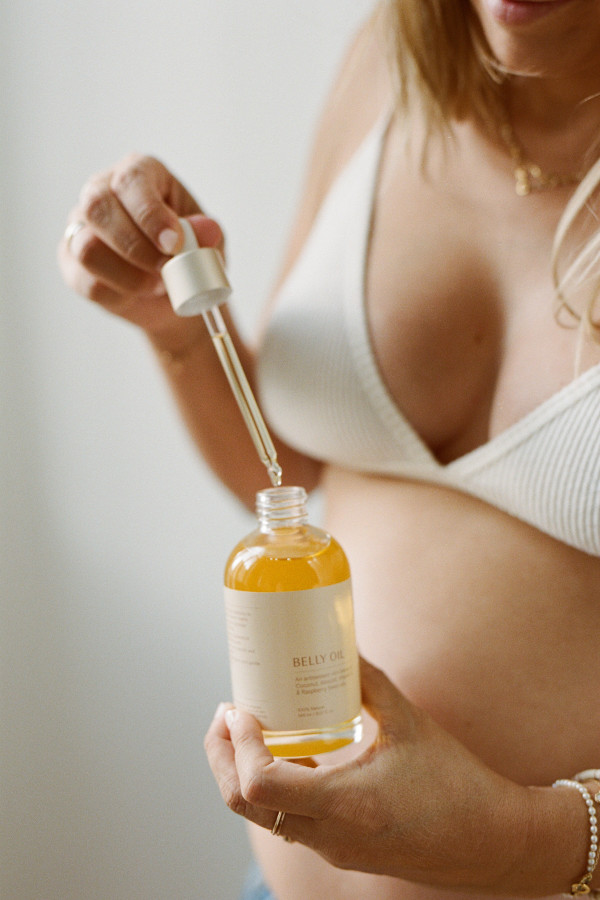 The Facialist x Pure Mama Pregnancy Massage
The perfect pregnancy pamper, treat your mum-to-be to some much-needed me-time with The Facialist x Pure Mama Pregnancy Massage. Using Pure Mama's cult-favourite, luxurious oil, this relaxing experience will leave future mum feeling refreshed, rejuvenated and restored. Beneficial for both bump and body, this treatment is ideal to take the pressure off of those trying tension spots. Plus, she'll take home a bottle of heavenly Pure Mama Belly Oil to use throughout the rest of her pregnancy.
Puremama.com thefacialist.co.nz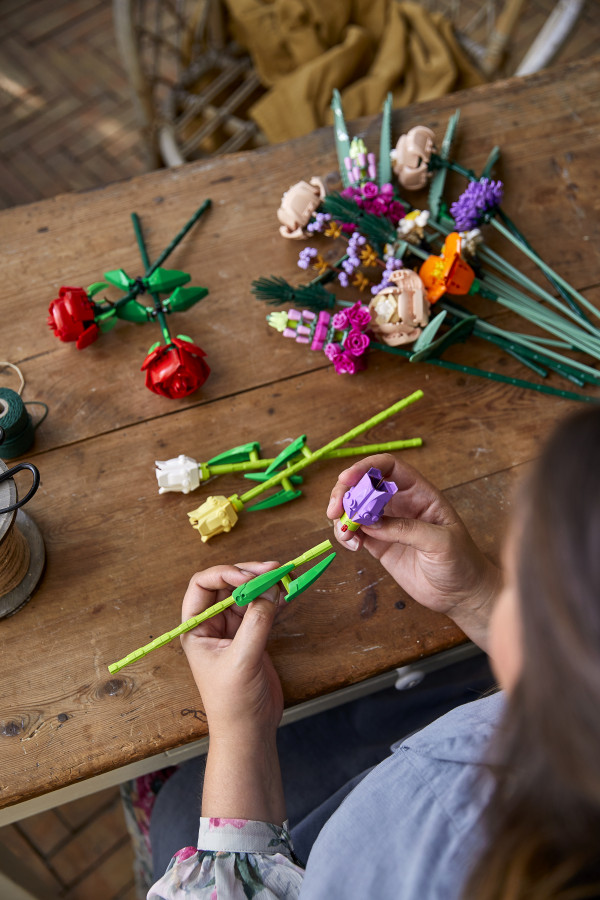 LEGO Flower Bouquet
For all our expecting mums, bored at home and waiting for bub to arrive, we have the perfect gift to keep you busy, and it's a little unconventional. This LEGO Flower Bouquet gives future mummies the perfect opportunity to relax, unwind and explore their favourite passions in new and creative ways. With no pesky pollen, they make for perfect decor in any home expecting a little one. A win-win.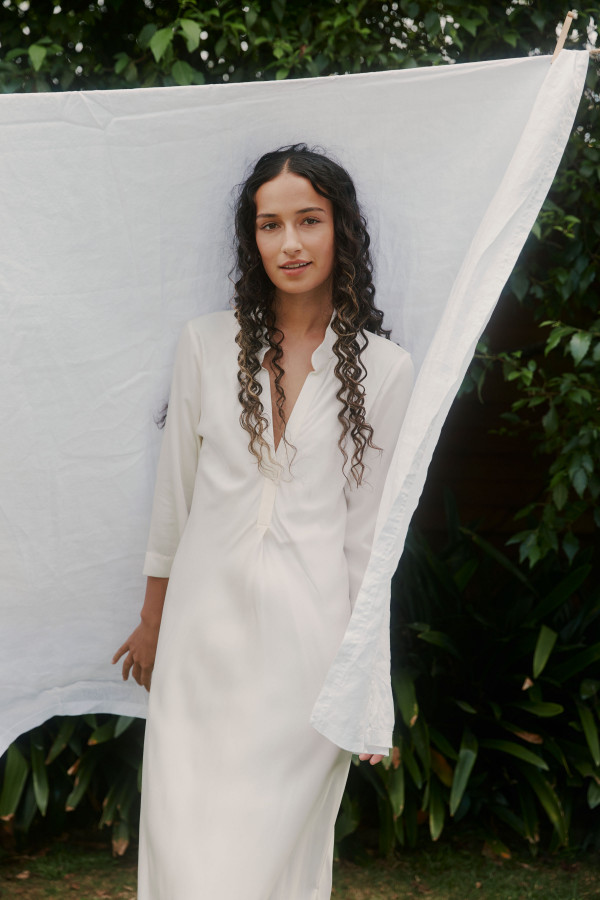 By Natalie Sleepwalker Dress
The Sleepwalker Dress is By Natalie's perfect everyday cover-up. One of their most classic styles, it is a silhouette that you can wear anywhere. Keeping mum and bump comfy while looking effortlessly chic, this stunning dress can be worn as a nightshirt, designer dressing gown or out and about with sneakers and a denim jacket. A dress that can do it all, there's no better Mother's Day gift to spoil future mum with.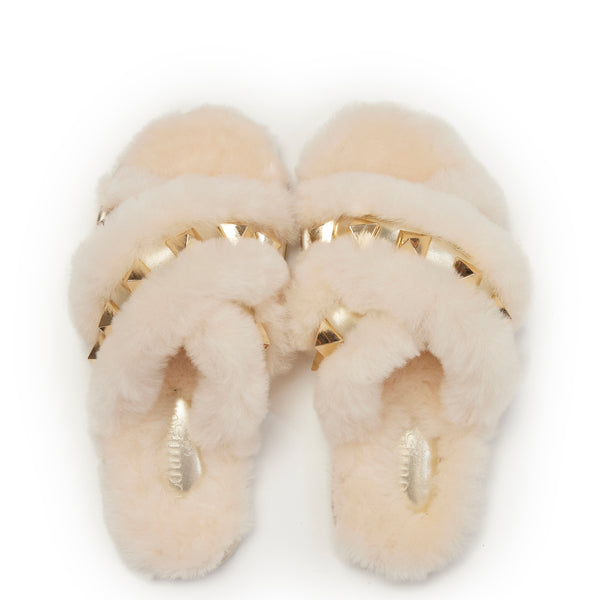 Kathryn Wilson Sofia Slides
The gift of cosy feet is a gift worth giving this Mother's Day with Kathryn Wilson. Treat a mum-to-be with a pair of soft Sofia Slides, perfect for awaiting baba, nesting in your home and easing achy feet. Comfy and covetable, these sheepskin-lined slides with gold detailed straps are a fashionable addition to any wardrobe.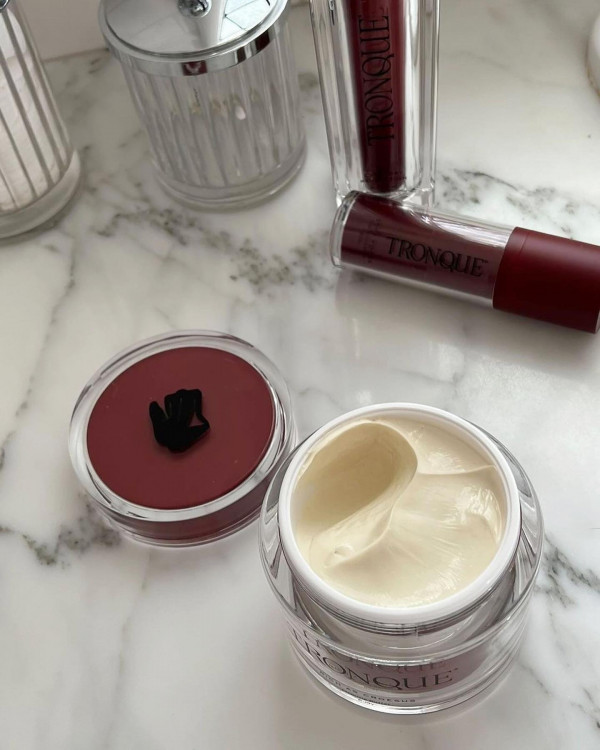 Tronque Firming Butter - Rich As Croesus
Growing a baby inside of you is no easy task when it comes to the strain it has on your body. With pains, aches and discomfort seemingly never-ending, give your body the ultimate luxurious 'thank you' with Tronque Firming Butter. A soufflé of velvety shea, cacao, mango and avocado butters, this intense moisture miracle-worker supports skin strengthening, renews elasticity and revitalises dry, damaged areas. A real treat for your skin, indulge a little with the ultimate vitamin-packed moisturiser.
BEAUTY-FOCUSED MUM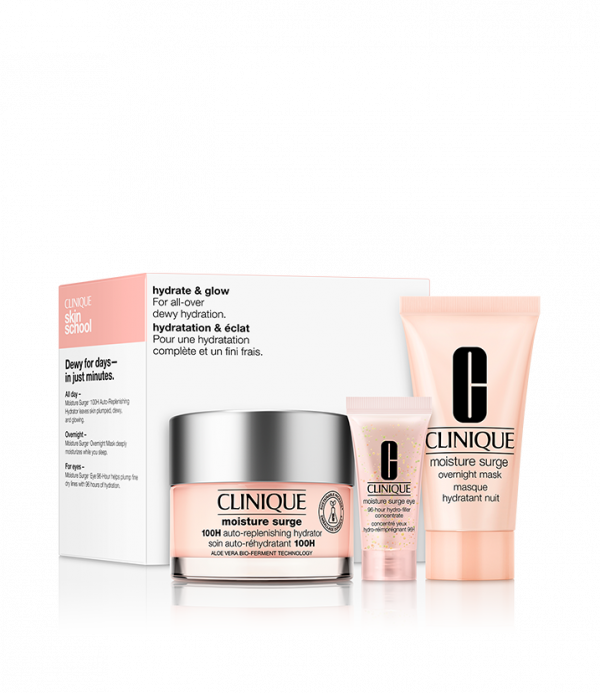 Clinique Mothers Day Gift Set
The most coveted beauty sets all year round, the Clinique Mother's Day collections are always on every mum's wish list. From hefty hydrators to lip colours to die for, get her a gift you know she'll love with these beauty must-haves.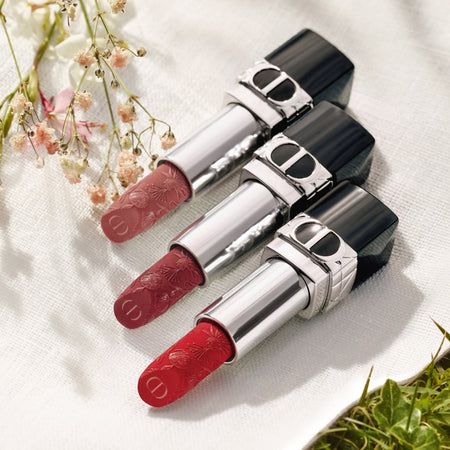 Rouge Dior Refillable Couture Lipsticks
Exclusive to Mother's Day, Dior has released a limited-edition collection of Rouge Dior Refillable Lipsticks and they're the perfect way to show your love and appreciation for mum. Engraved with a unique floral motif, this collection comes in three shades - a contemporary beige, a timeless crimson red and a rosewood velvet finish. Enriched with natural-origin extracts of red peony and pomegranate flower, these long wear couture lipsticks are an elegant addition to any makeup bag.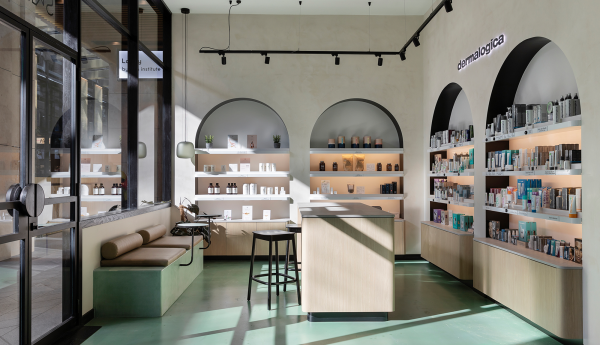 Skintopia 60-Minute ProSkin Treatment
A facial like no other, treat your mum to some much needed pamper time with the Skintopia 60-minute ProSkin Treatment. Tailored to your unique skin needs by an expert skin therapist, this facial offers the ultimate sensory journey for mums who deserve a bit of me-time. From deep cleansing and skin resurfacing to hydration and protection, this treatment uses Dermalogica products and cutting edge technology to achieve glowing skin results and glowing recommendations - a mummy must-have.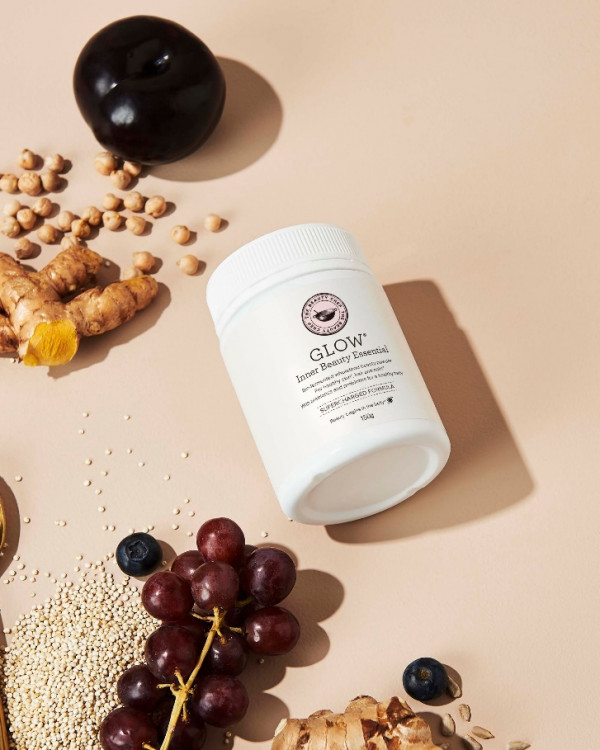 The Beauty Chef GLOW
Give your mum the gift of glow this Mother's Day with The Beauty Chef's number one selling product - GLOW. The first living, bio-fermented, probiotic inner-beauty product, GLOW is a holy grail supplement in our beauty regimes that we just can't live without. Made with skin-loving and gut-healing superfoods, this berry-flavoured beauty blend promotes luminous skin from the inside out. What better gift to give mum this Mother's Day than the outer and inner benefits of wellness?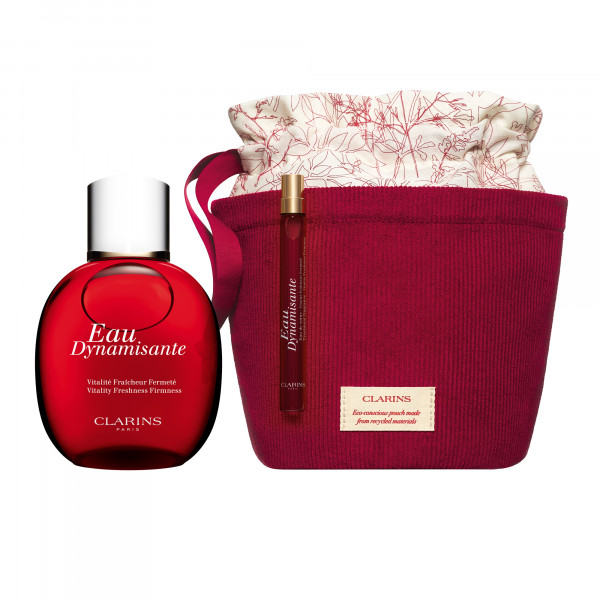 Clarins Mother's Day Gift Set
Celebrate mothers of all ages, at every stage of life, with a range of plant-powered beauty products brought to you by iconic skincare aficionados, Clarins. From fan-favourites, like the Double Serum and Eau Dynamisante, to tailored Mother's Day Gift Sets, including the extra-firming set and multi-active set, you're spoilt for choice when spoiling mum with the best of the best in skincare.
JEWELLERY-LOVER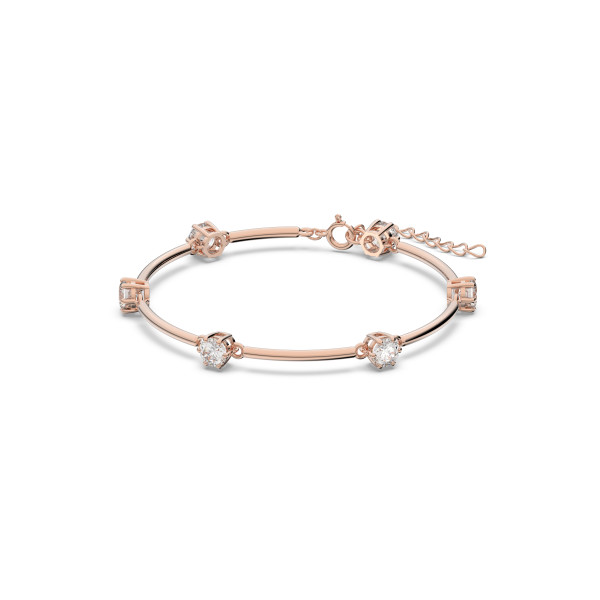 Swarovski Constella Bracelet
Celebrate mum's unconditional love this year with a gift that truly sparkles and shines. Inspired by the delicate formation of stardust, this dainty Constella Bracelet by Swarovski is the perfect prezzie for the mothers who adore simplicity and elegance, with a touch of wow. Designed by Creative Director Giovanna Engelbert, it's a must-have in any treasured mum's jewellery box.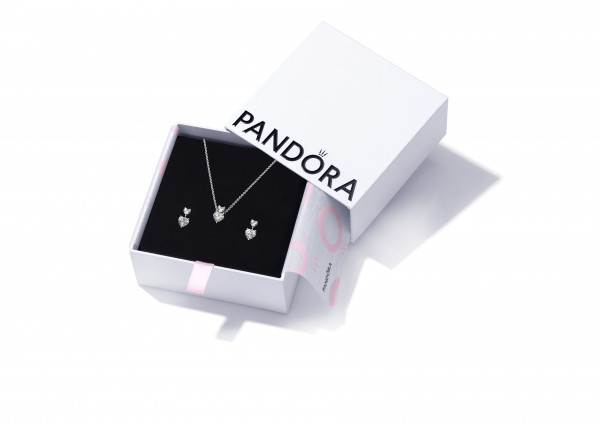 Pandora Mother's Day Set
Give the gift of glitz and glam this Mother's Day with a pair of jaw-dropping earrings and matching necklace from Pandora. Elegant, chic and timeless, this sparkling heart-shaped collection reflects a romantic narrative while encapsulating an everyday simplicity that is both functional and fab. The perfect way to her heart, spoil mum this Mother's Day with jewellery she'll cherish forever.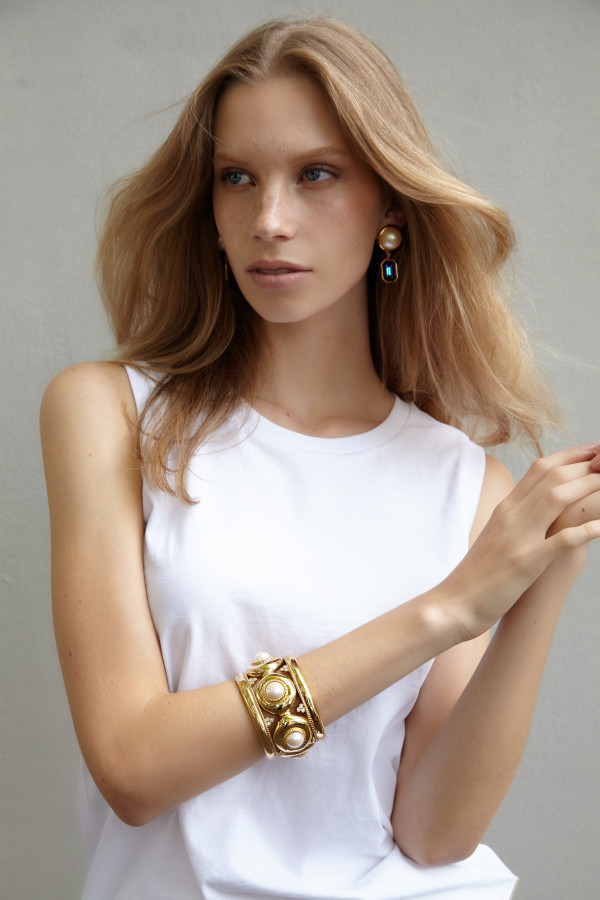 Love and Object Givenchy Runway Cuff
A statement piece like no other, this gorgeous Givenchy bracelet is from the 1980s archives and sourced in Paris. Gold-plated with Swarovski crystals and simulated pearls, this cuff is a real vintage find and not very easy to come by! Gift this iconic masterpiece to an iconic mum, it's rare and ravishing - just like her.
ALL ABOUT THE SCENTS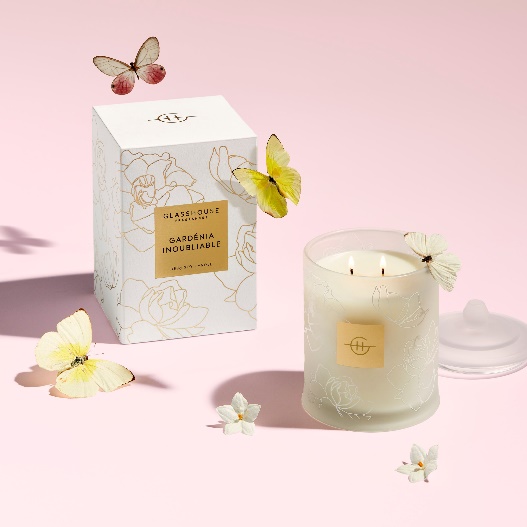 GLASSHOUSE FRAGRANCES Gardenia Inoubliable Soy Candle.
For mums who have a taste for the finer things in life, an olfactory experience like no other is the perfect gift to give this Mother's Day. Treat her to the sensual, floral aromas of GLASSHOUSE'S exclusive limited-edition fragrance - The Gardenia Inoubliable Soy Candle. Wrapped in a frosted vase with delicate Gardenia designs, this candle transforms your home into an overgrown garden of dewy greens, a tranquil paradise awaiting your arrival.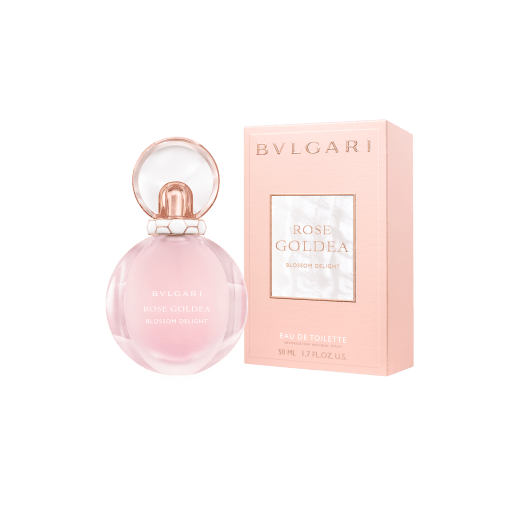 Bvlgari Rose Goldea Blossom Delight EDT Fragrance
Flowers are so last year! Give your mum a floral experience that will linger on the nose (and mind) a lot longer than an overdone bouquet with the new Bvlgari Rose Goldea Blossom Delight EDT fragrance. With top notes of grapefruit and lily-of-the-valley, middle notes of rose and peony and base notes of white musk and cedar, this fresh floral fragrance is the perfect gift for our fun mums out there, who just get it.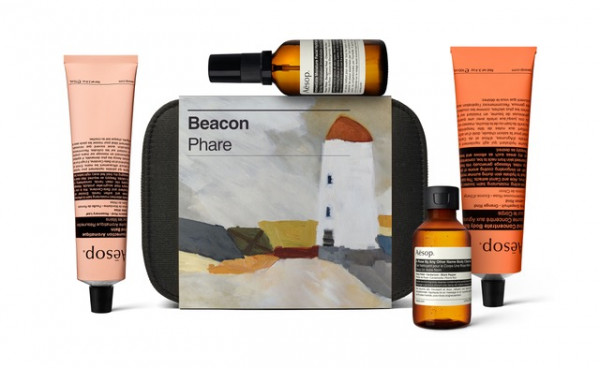 Aesop Gift Set
From caregivers to confidantes, mums play many crucial roles in our lives, just like our go-to brand, Aesop. With a potion for every problem, Aesop never disappoints when producing products that remain in our beauty regimes for years. Which is why their mother's day gift set has us absolutely buzzing. Beacon, a limited edition gift kit, offers a moisturising facial hydrosol, a hand balm, a body cleanser and a rind concentrate body balm, all housed in a reusable amenity case boasting artwork by Eleanor Millard. A collection of all-time Aesop favourites, it's the perfect gift to give to the one who does it all.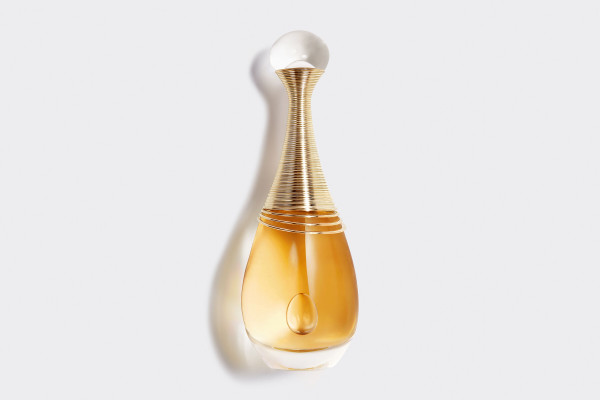 J'adore Eau De Parfum Infinissime
For mums with a penchant for the finer things, discover true luxury with the J'adore Eau De Parfum Infinissime by Dior. An amber floral fragrance that oozes sophistication, this iconic scent brags sensual hints of blood orange and bergamot, complemented with light touches of tuberose and sandalwood. The bottle itself protrudes glamour and elegance, making it the perfect addition to mum's vanity.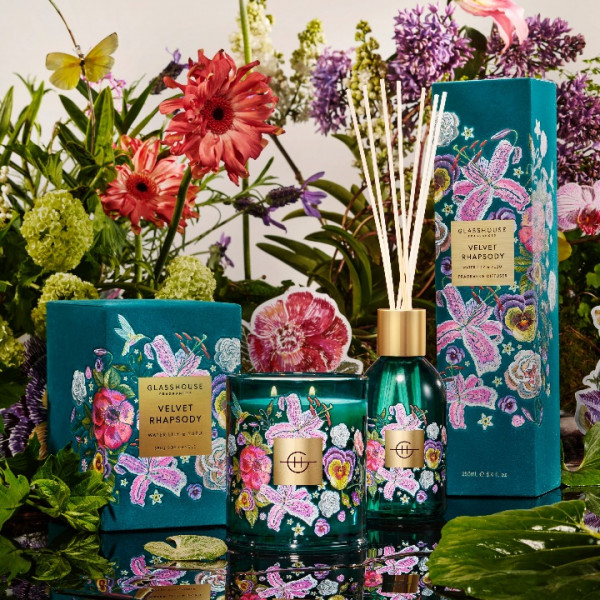 GLASSHOUSE FRAGRANCES Mother's Day Gift Set
Treat mum to an unparalleled sensory experience with our go-to olfactory aficionados - GLASSHOUSE FRAGRANCES. Their Mother's Day Collection, Velvet Rhapsody, is a contemporary alternative to the time-honoured tradition of gifting flowers, bragging hints of water lily and yuzu. Featuring an array of beautiful and meaningful Mother's Day gifts, such as candles, diffusers, body bars and fragrances, it's the perfect gift for a mum who likes to relax, rejuvenate and enjoy the simpler things in life.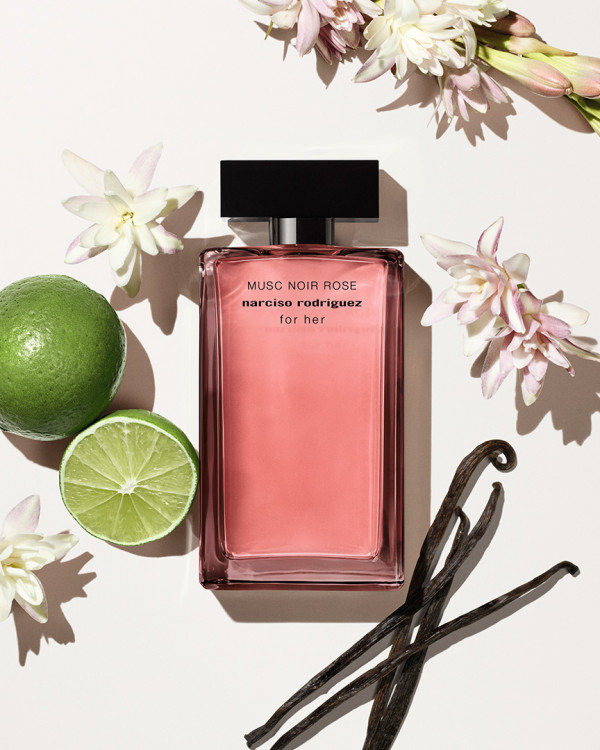 Narciso Rodriguez MUSC NOIR ROSE
An addictive new scent to get your mum hooked on, MUSC NOIR ROSE by Narciso Rodriguez is a sensual scent that brags a voluptuous bouquet of intense tuberose, with its signature heart of musc and luscious plum. Its creamy sweetness entrances all who come across it, making it the perfect gift for a mum who deserves the spotlight.
FASHION-FORWARD MUM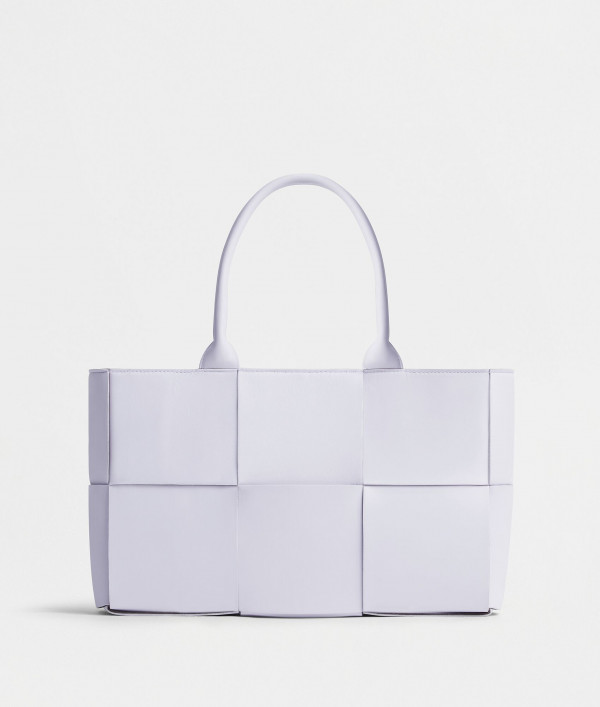 Bottega Veneta Arco Tote
This lilac-coloured daydream of a bag is the perfect gift for the mum who probably has better style than you. Made of 100% lambskin, this tasteful tote has a leather string closure, minimalistic woven design and plenty of room to store mum-approved essentials. Perfect for mums on the go, mums on the town and mums who wear it best, there is no better gift for the fashion-forward mama.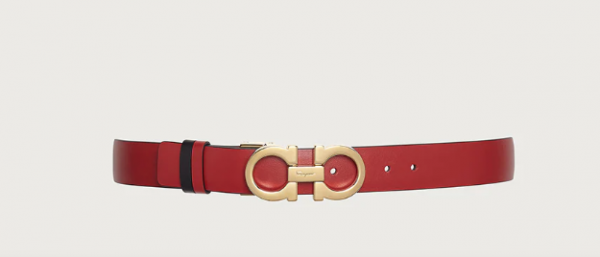 Ferragamo Reversible and Adjustable Gancini Belt
The perfect finishing touch to an outfit curated with care, spoil mum with an accessory that oozes elegance - the Ferragamo Reversible and Adjustable Gancini Belt. Feminine and versatile, this slim belt has been crafted from supple, natural grained calfskin leather and features a gold-tone Gancini buckle for a touch of charm. The slender design compliments crisp tailoring and casual attires alike, while the adjustable length ensures a personalised finish.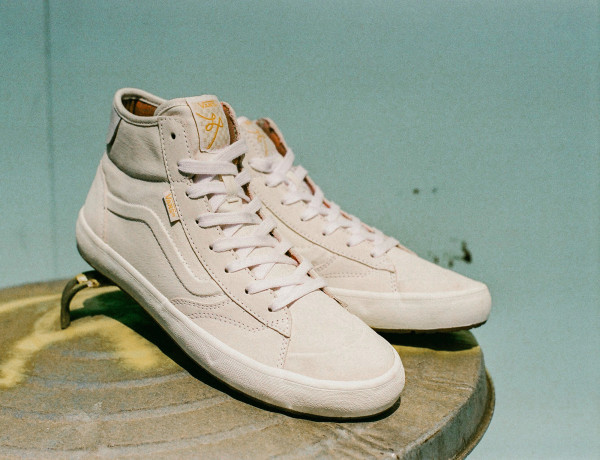 Vans: The Lizzie
The quintessential gift for mum-on-the-go, this easy everyday sneaker is the newest addition to Vans' long list of iconic shoes. In collaboration with pro skateboarder Lizzie Armanto, this neutral-toned sneaker has citrus detailed illustrations on the shoe's interior lining, keeping it fun while functional for a mum who keeps up with the trends. Land on your feet this Mother's Day with a gift that has a real kick.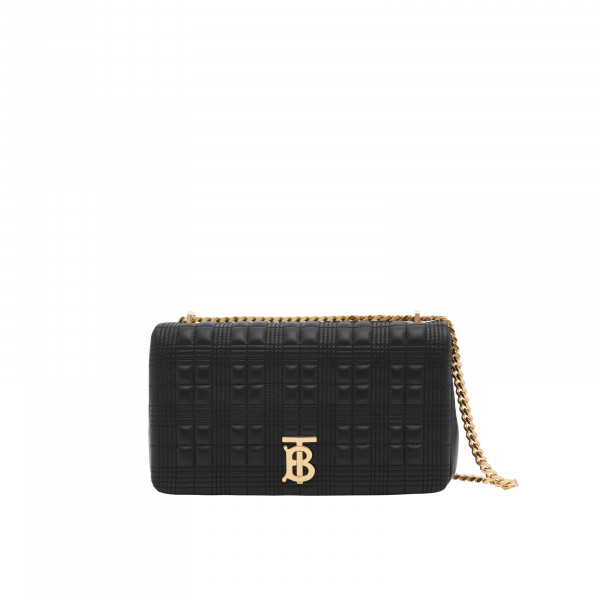 Burberry Lola Bag
Treat mum to an accessory that is synonymous with the coveted Burberry brand - the Lola Bag. Iconic in name and timeless in style, Riccardo Tisci's Lola Bag is strong, sexy, smart and present - just like our oh-so-cherished mums. Gift this sophisticated staple to the woman who can do it all - she deserves it.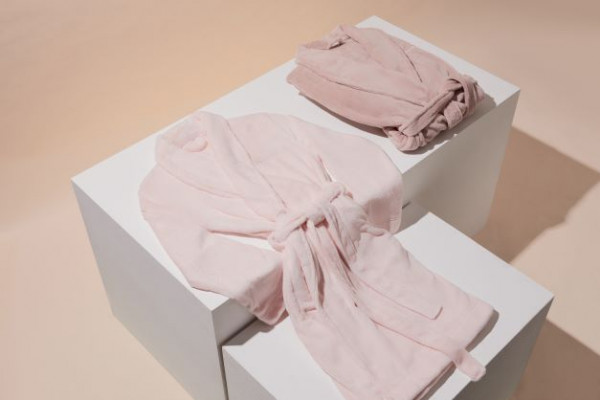 Calvin Klein Robe
With the weather getting colder and the nights starting earlier, a good old fluffy robe is number 1 on the list of Mother's Day must-haves. These coveted Calvin Klein dressing gowns are equal parts chic and cosy, coming in various pink hues and donning Calvin Klein branding on the left chest. The perfect present for mother-dearest.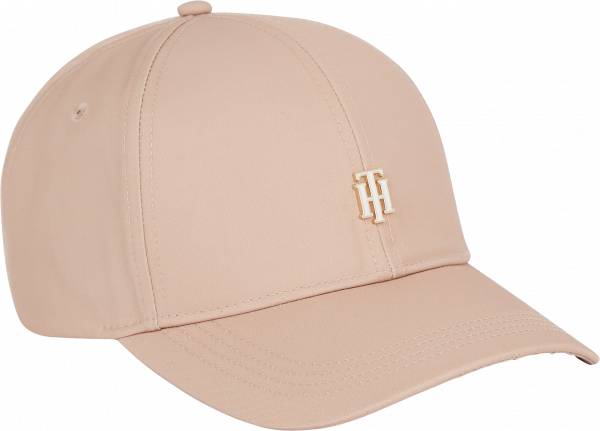 Tommy Hilfiger Cap
For the active mum, this cap is perfect for dog-walks, yoga mornings, gym classes and beach days in the sun. With its simplistic design and iconic Tommy Hilfiger branding, it's a hat that can keep up with your mum's busy schedule, stylishly.