An afternoon behind the wheel of the new state-of-the-art Ford Focus.
With a profile sleeker than ever before, the smart and sophisticated all-new German-made Ford Focus is a hatchback made in heaven. With a performance that betters its predecessor, it boasts a host of innovative advanced features in a stylish package. From the stop and go feature to the agility performance, I found the energetic vehicle to be the perfect practical car for my eventful afternoon.
Local Editor Amber spent an afternoon behind the wheel of the new state-of-the-art Ford Focus and experienced a journey of European sophistication. | By Remix Magazine
Running to a tight schedule that followed some of the busiest streets in Auckland, the Focus delivered a seamless ride from A to B, and beyond. The high- quality improvements with technically advanced driver-oriented elements not only made the driving easier, but more enjoyable. Ergonomically designed, you'd be pressed to nd a better vessel to zip around the urban laneways of Newmarket's shopping district. Stopping at numerous stores to pick up samples for a Remix photoshoot, the pedestrian detection and 180 degree rear-wide view camera features played their part as I navigated the shared vehicle and pedestrian lanes of Teed St, easily dodging eager shoppers.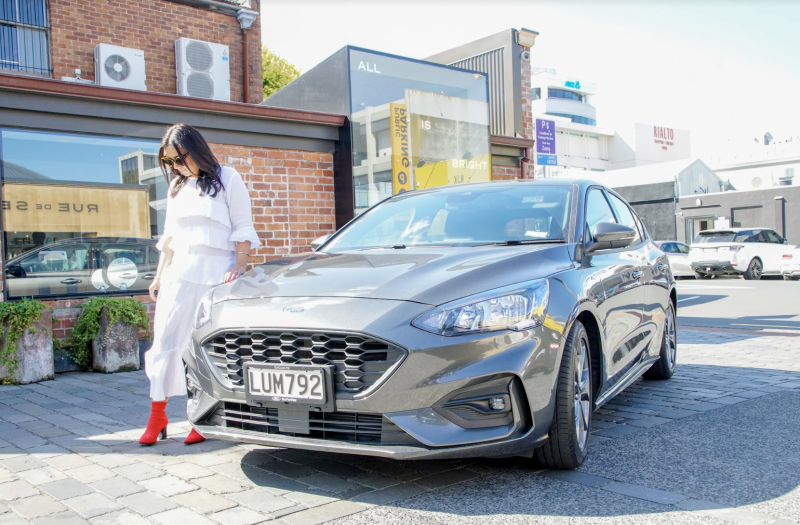 Lane-keeping aids, driver assist technology and adaptive cruise control were also put to the test when I took the well-controlled and athletic vehicle over the Harbour Bridge for a lunch meeting on Takapuna's beachfront. She was quick, responsive and agile. With an intelligent eight-speed transmission was intuitive, and identified hard corners as well as the uphill and downhill gradients it took on while driving later in the afternoon.
Although technology is nothing new to the Ford fleet, the new Focus has already won 12 awards in Europe and been shortlisted for European Car of the Year. This came as no surprise to me, having experienced for myself the advanced features - among them my favourites being the blind-spot monitoring system with rear cross traffic alert and improved leg room in the back, headroom and boot space. It also has in-car satellite navigation which came in handy when location scouting for a Remix event with the in-car searches prompting me to drive effortlessly from shore to shore.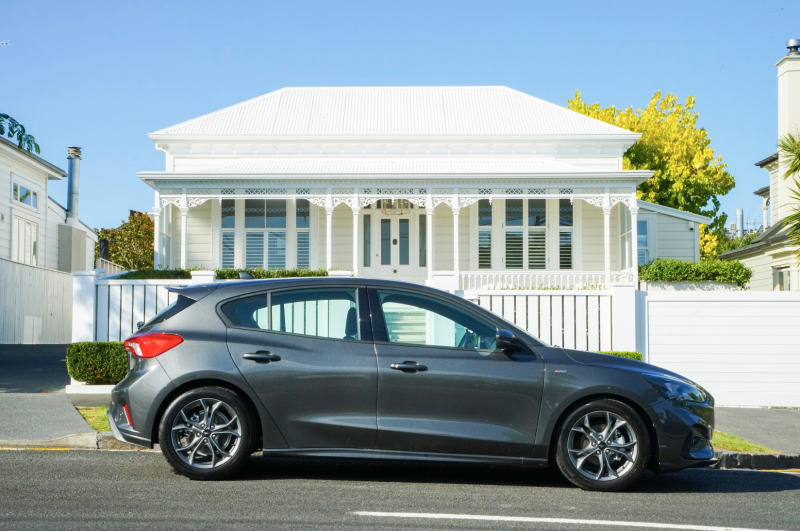 A refined and unparalleled driving experience, I found the Ford Focus engaging, powerful and to be completely honest - very fun to drive.