Amisfield sets the standard for fine dining in New Zealand
If you're someone that tends to suffer from decision paralysis, you'll be well served by the high-ceilinged confines of Amisfield's restaurant, where there is only one rotating menu on offer, that flows seamlessly - and theatrically - from one course to the next. Amisfield insists its wines stand out in the most breathtaking dining context the country has to offer, and every aspect of its degustation is presented with extraordinary finesse and attention to detail. The dining space itself is idyllic - and although the restaurant is best known to social media fanatics for its courtyard, the interiors are sumptuously appointed with a roaring fire and marble tables that make for an unmatched winter experience indoors.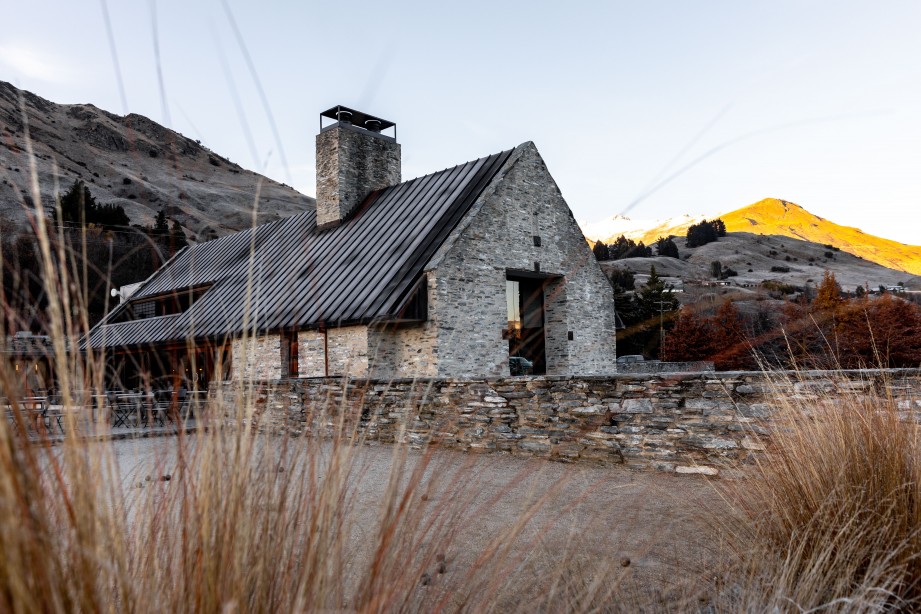 The atmosphere is calm, with well-spoken staff guiding you through every morsel and glass. It's quite a procession, with Executive Chef Vaughan Mabee presenting dishes that don't appear as they seem - eel on toast arrives in a Manuka Smoke filled glass case, a full swede cut in half reveals more mystery, and a wicked venison wellington served on a deer antler steals the show for the main course. Courses might be snacky, and encourage the use of your hands, like their take on a Bluff oyster sandwich. Seasonal, local produce at it's prime is omnipresent and it truly is a celebration of New Zealand bounty.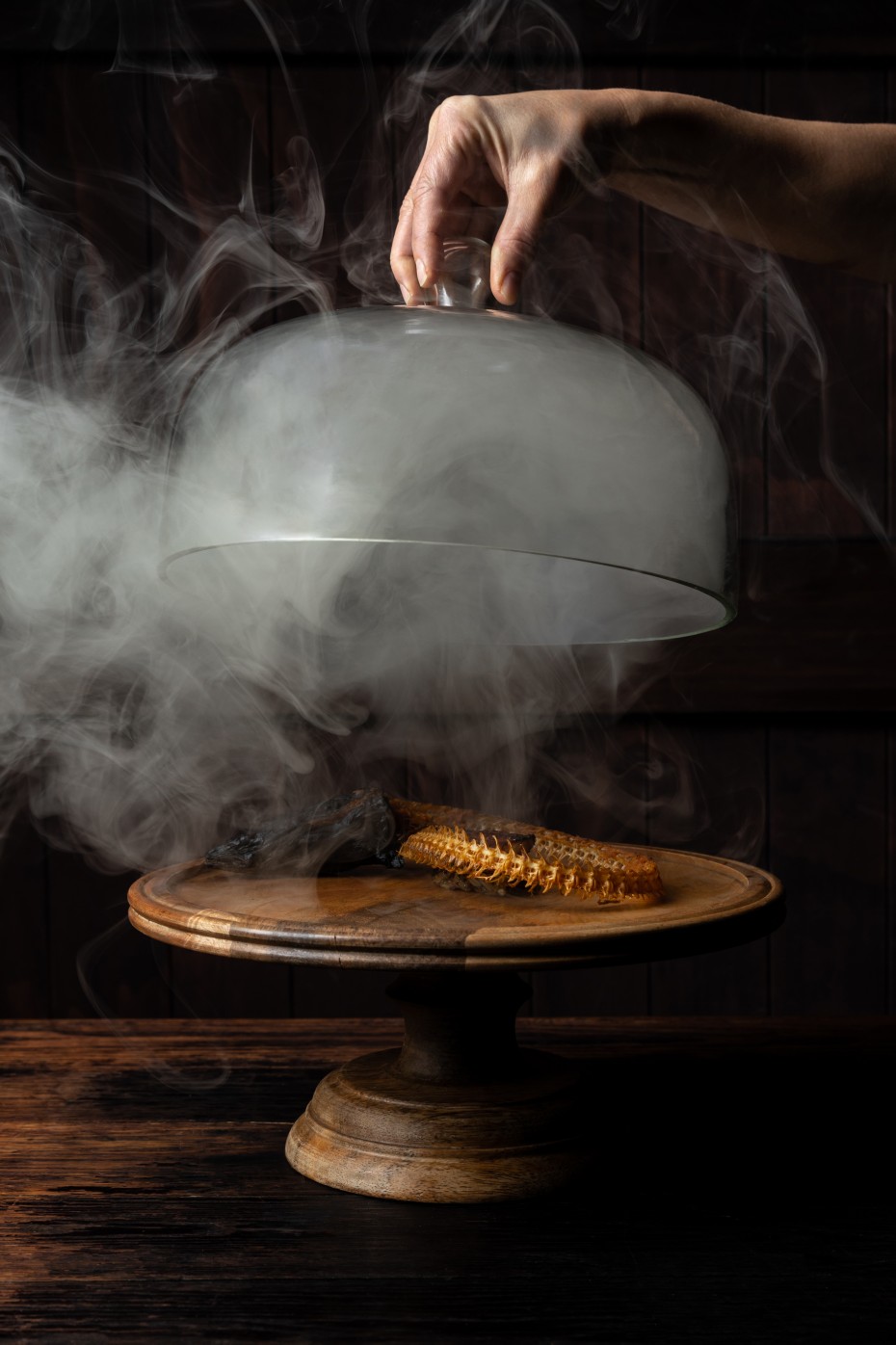 There's mischief at every step, with delights that provide consistent deliciousness and floor staff that keep proceedings fun. If you wisely opt for the wine match, their selections are similarly flawless, presenting older vintages in their prime and ideally suited to the flavours of the dish. Understandably, Amisfield wants its own wines at the forefront, but there are many options on their well-rounded drinks menu.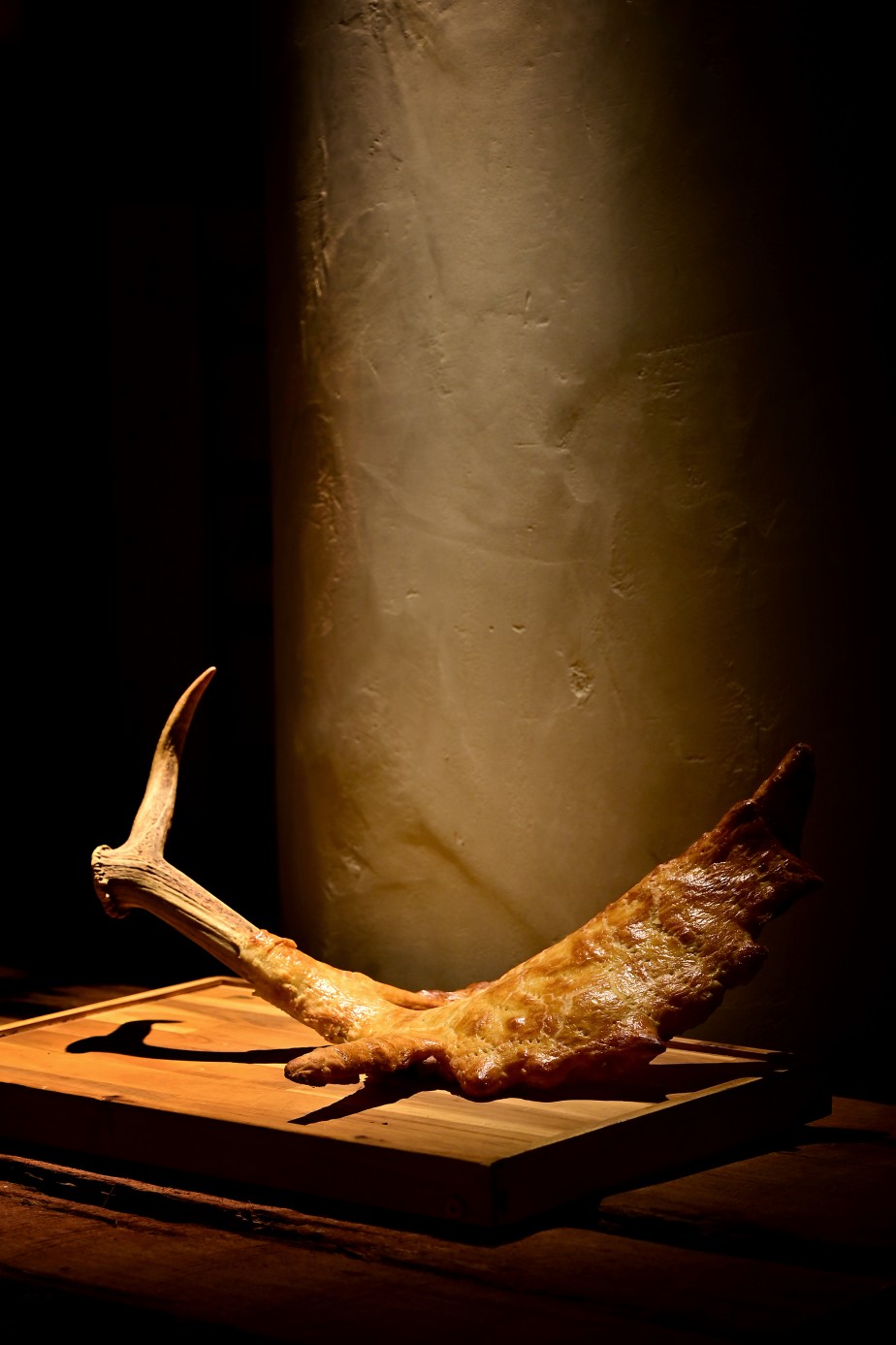 It's an elegant trip free of gimmicks, and one can't quibble at the excellence on show here. The skill required for such dishes, I suspect, may even belie their exceptional presentation, so I had a chat with Mabee to discuss the menu, and how they maintain their position at the forefront of inventive New Zealand gastronomy.
Your menus are undoubtedly inventive, how do you keep inspired to produce dishes of this calibre? What's your process?
The thing that always inspires me is finding something new. Something I don't know much about and yet it's from NZ and I can use it in a different way to add to the menu. Sometimes it works and sometimes it doesn;'t. But that's my jam, what I like to do. I get a lot of inspiration when I'm out hunting or foraging and I'll see something growing, or something eating something else and that will kick start in my mind. It's really driven by the seasons and what the changes in the year bring about.


Once something's got my interest, I'll share it with the kitchen team and we'll kick that idea about between us and see what comes up in the conversation. If we think it might work, we'll start to experiment. It's not just me that's doing this, ideas come from the team and that's what's really inspiring. Like I said, somet hings work, and some don't but the collaborative creative process is always at the root of it and almost always it's something seasonal from the environment around us that sparks it.
Does hospitality run in the family?
No, not at all. My family are fishermen and sailors. I actually kind of fell into being a chef. But my family always loved to cook, and there was always a lot of seafood around.
Which ingredients are you currently excited about?
Pea Crabs! They're the tiny crabs you often find in other sea shells like mussels and clams. You can cook them and eat them whole. They're like an NZ mini version of a soft shell crab. They're a really sweet beautiful crab flavour and they'll be part of our new Spring menu.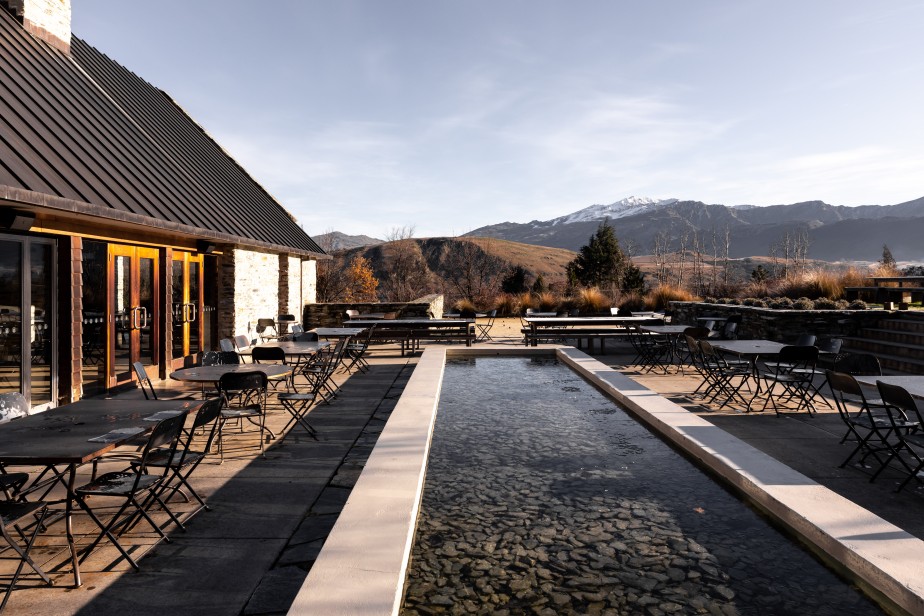 What do you think sets Amisfield apart from other similar restaurants?
We're all about our location and what the seasons bring us. I think of it as hyper-local and so that's what sets us apart. I guess it's kind of like the concept of terroir in wine. We're using local ingredients, our way and that's what make us, us.
What's your favourite vintage?
My favourite Amisfield wine is the 2007 RKV Reserve Pinot Noir, it's a big, bold pinot from a very special parcel of the estate. I'm also a fan of aged champagnes and bruts. I love the way they combine complexity that comes from age, yet still have a fresh and clean character.
What style of food do you enjoy cooking the most?
When I'm at home, I love to cook authentic Mexican food. I spent a lot of time in Mexico when I used to work in California and I love the clean, acidic flavours and the use of chilli. Last night we made some Baja style fish tacos at my place.
Do you have any kitchen disaster stories?
No. Everything always comes out perfectly. (Wink). Seriously though, things do happen.
Queenstown is one of the most beautiful places in the world, do the surroundings inspire your dishes and plating, how does that translate into your food?
Absolutely. As we were saying earlier, it's often the things around us that inspire the ingredients, flavour combinations and the presentations we create. It will usually be the seasons that inspire something like that. Last autumn for example we created a dish that looked like a forest floor in autumn, Fallen leaves covered an edible soil which you dug into, to uncover circular truffle pancakes stuffed with porcini, black truffles and fresh cheese. That's the kind of thing that's very us. It was like walking through the woods outside Arrowtown.
What does 'eating seasonally' mean to you and how do you incorporate this into your menus?
Eating seasonally means you use the ingredients that are around you. It forces a creativity upon you. At certain times of year that gets hard - in winter there are fewer ingredients around you and that makes you have to think carefully about the menu. It means we have to plan and prepare for that. Preserves, ferments and pickles from the more productive seasons can balance the root veges and proteins that might be the only immediately available winter ingredients.


For diners at the restaurant, I think it helps to build a memory of their experience here. It fixes a memory in place and time, rather like a photograph does.
If you could eat only one type of food for the rest of your life, what would it be?
Tacos, tacos and tacos.