You know what's better than the weekend? A three day weekend.
Hello Friday and hello long weekend. We hope you have something fun planned, off for the weekend, catching up with friends or maybe just relaxing on the sofa with Netflix and the dog. Whatever it may be, start it off by checking out this weeks faves.
Gucci to go seasonless
Alessandro Michele announces that Gucci will go seasonless, with just two shows a year. Michele said via Gucci's Instagram, 'We will meet just twice a year, to share the chapters of a new story. Irregular, joyful and absolutely free chapters, which will be written blending rules and genres, feeding on new spaces, linguistic codes and communication platforms."
Is Gucci paving a new alternative path for the industry? Is fashion week over?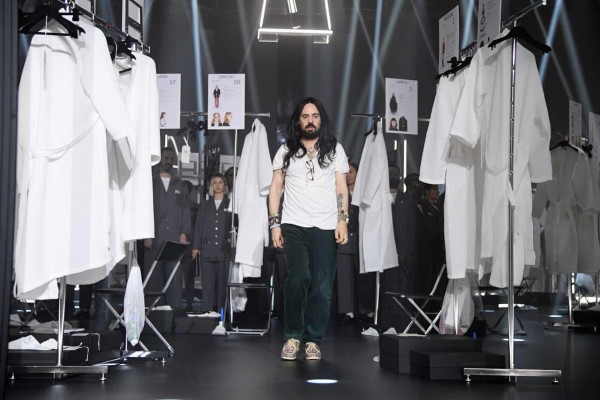 AA Smartfuel Drive-in Cinema
Drive into Auckland's ASB Showgrounds from Wednesday 27 May and you'll be greeted by New Zealand's largest portable LED screen, playing an epic line up of recent releases and old classics, thanks to AA Smartfuel and Events company, Campbell+Co.
AA Smartfuel's Drive in Cinema is set to be the biggest and best outdoor cinema experience for Kiwis to enjoy as they come out of lockdown and with 23 sessions across 10 days and films like Joker, The Notebook, Jojo Rabbit and Frozen II, there is something for everyone.
Coming in hot off the back of the move to Level 2, the question on everyone's mind, has been what is there to do, in Level 2. After spending weeks at home, Kiwis across the country are desperate to get out, while adhering to the 'new normal'. This is where the AA Smartfuel Drive in Cinema was born, says Vinny Sherry, Director of Campbell+Co.
'We're creating a fun environment where people can enjoy an afternoon movie or night out with friends and family, all while strictly following Level 2 rules. The Drive In Cinema ticks all the boxes, you can leave home and watch your favourite movie, eat delicious food, all from the safety and comfort of your own vehicle. Every step of the process is contactless and with all tickets and food and beverage purchases made online, we have contract tracing covered too.'
Where The Drive In differs from your usual cinema experience, is you won't have to leave your car. AA Smartfuel ambassadors will show you to a pre allocated parking space, and if you've ordered food, it will be delivered contactless – directly to your car window.
No cinema experience would be complete without treats. The good people at New Zealand's favourite burger restaurant, Burger Burger, have put together a delicious special menu of their famous burgers, fries, shakes and more, with Ben & Jerry's delivering a delicious range of dessert options and other snacks available on the night.
AA Smartfuel is excited to be bringing some fun and excitement back into the community after the challenges of recent months. "There's something special about drive-In movies, something nostalgic. AA Smartfuel's Drive In Cinema offers Aucklanders the perfect way to get out of the house and enjoy some fun and entertainment, in a totally safe way." Says AA Smartfuel CEO Scott Fitchett.
The Drive In Cinema
Wednesday 27th May – Saturday 6th June
ASB Showgrounds
Fishing nets and plastic; The perfect beach attire
Kalakoa Swimwear, made from recycled fishing nets and reclaimed plastic bottles has sparked huge interest in the U.S as the country begins to relax from the lockdown. In just two days, this environmentally friendly company has seen a 300% increase in site traffic and now ships their products out daily, including to the U.K and Australia. After struggling to find a swimwear brand that represented Burkes values, this is where Kalakoa swimwear was born. Hoping to expand her products to mens, kids and maternity swimwear, Burke has big plans for the future.
Get your eco friendly kini ready for this summer, check it out here!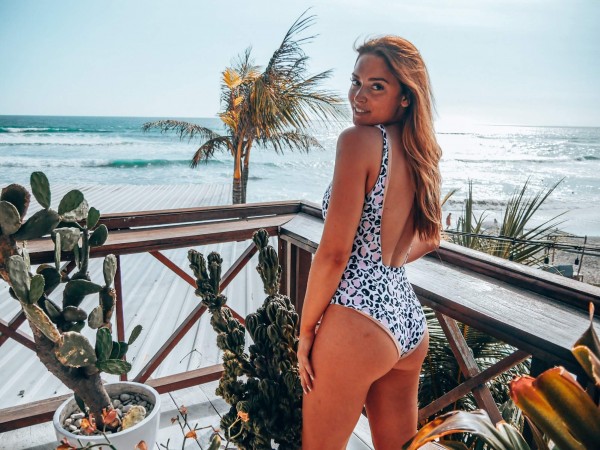 Gucci enters the Tennis Clash
Gucci announces their partnership with the worlds favourite mobile tennis game. Tennis clash offers you the realest tennis experience possible from the comfort of your home. From June 18th, full Gucci outfits will be available which can be worn as players compete in a special Gucci tournament. If dressing your virtual player isn't enough Gucci for you, your chosen outfit will also be available to buy for yourself, mixing the virtual and real world together.
Available in App Store and Google Play.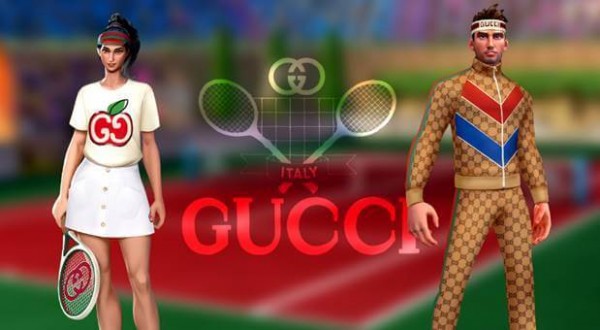 Stolen Girlfriends Club releases Kiss Don't Kill
Set for immediate release, Stolen Girlfriends Club release their latest punk inspired collection. Taking inspiration from musical sub-cultures of the late 70's, the graphics of this seasons collection are made up from references of band merch of iconic punk group Siouxsie & The Banshees.
The collection is available online at stolengirlfriendsclub.com and at selected retailers around the world.