Where style meets practicality with OPSM x Ray-Ban
Click here to discover more.
The team at OPSM worked with Ray-Ban to give you an eyewear experience like no other. Combining their expertise behind style and practicality, they're redefining the concept of optical fashion. We were so intrigued by their latest feats, that we had to get the inside scoop. Remix fashion stylist Laura Snelling sat down for her first eye-test since laser surgery, to experience how OPSM and Ray-Ban are together helping visual needs meet signature style.
The team at OPSM conducted an extensive review of Laura's optical history and her style preferences. The test featured an ultra-wide digital retinal scan that scans 200 degrees and captures an image covering more than 80% of your retina. One eye at a time, the team were able to determine multiple factors that would influence her prescription. The test took images within seconds and the results were in – turns out Laura is short-sighted with a slight astigmatism. She won't need them for reading but will find them helpful for reading things further away.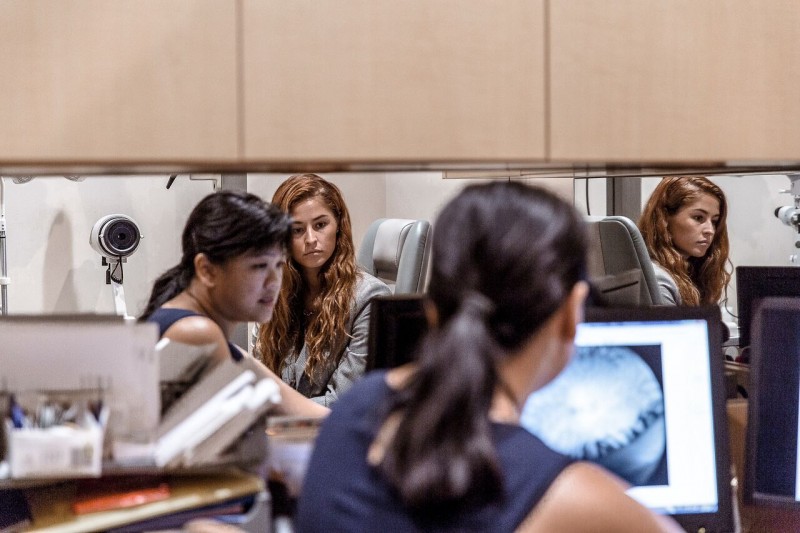 The examination provided Laura with results that were fundamental to the comfort and versatility of her glasses. The OPSM team then revealed a collection of the latest seasonal Ray-Ban frames, all compatible with Laura's prescription. Being very picky when it comes to her wardrobe and accessories, Laura tried all the designs that caught her eye. Choosing wasn't an easy task…deliberating back and forth between all the chic styles at hand.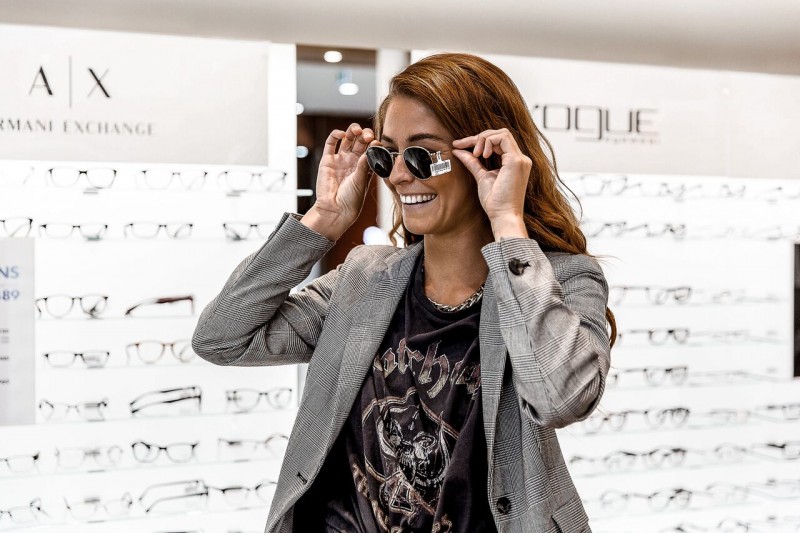 Laura chose a contemporary pair of Ray-Ban opticals, very much on trend with her winter wardrobe, but timeless enough to carry into future seasons too. Lastly, Laura had her frames fitted, with the lens then engraved with the iconic Ray-Ban initials.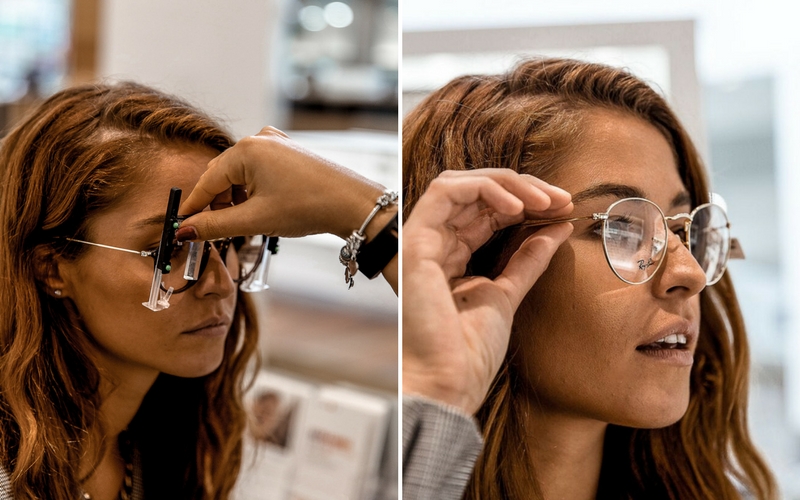 In the time that it takes for a lunch break from the studio, Laura tested, shopped and fitted her new Ray-Ban eyewear at OPSM.
Click here to find your very own bespoke pair of Ray-Ban.