How to nail that 'off-duty model' style
In theory, the art of mastering off-duty style should be an act of simplicity. However, nailing the perfect blend of casual-cool to create an effortless ensemble can be harder than it looks.
In a world of ever-evolving styles, new trends and constant reinventions of how to wear a simple piece of clothing or accessory, it can be challenging to get the off duty style look just right… unless of course you're Gigi Hadid and have the world at your fingertips.
For the rest of us though, adding some basic staple pieces into our wardrobes that you can mix and match on a daily basis will help you nail this look.
High waisted black jeans
High waisted black jeans are an essential to the off duty wardrobe because they are something that will never, ever (I repeat ever) go out of trend. Perfect to wear all year round, if you haven't already invested in a pair of them, we suggest you get some straight after you've finished reading this.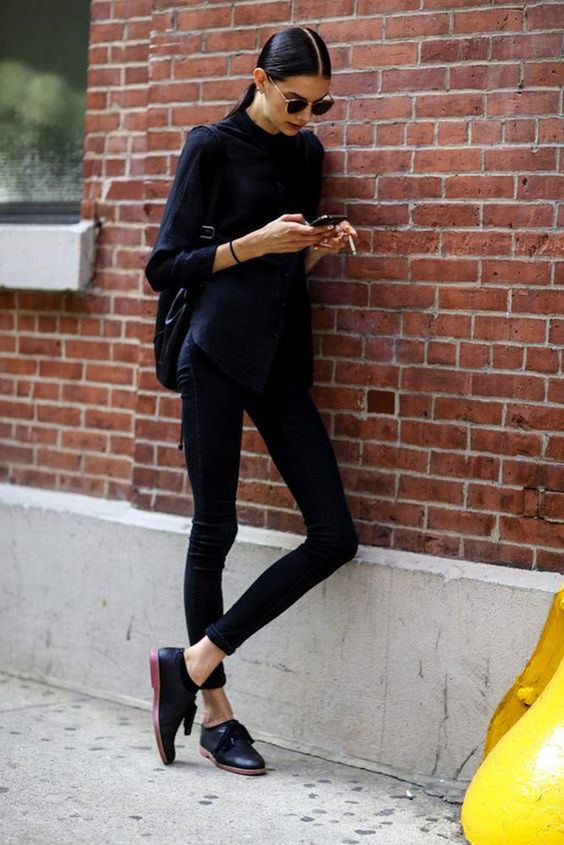 Ripped jeans
Boyfriend, girlfriend, mom style or skinny - ripped jeans another staple in the off-duty wardrobe. Although they have an element of effortlessness, they always execute a cool and casual chic vibe.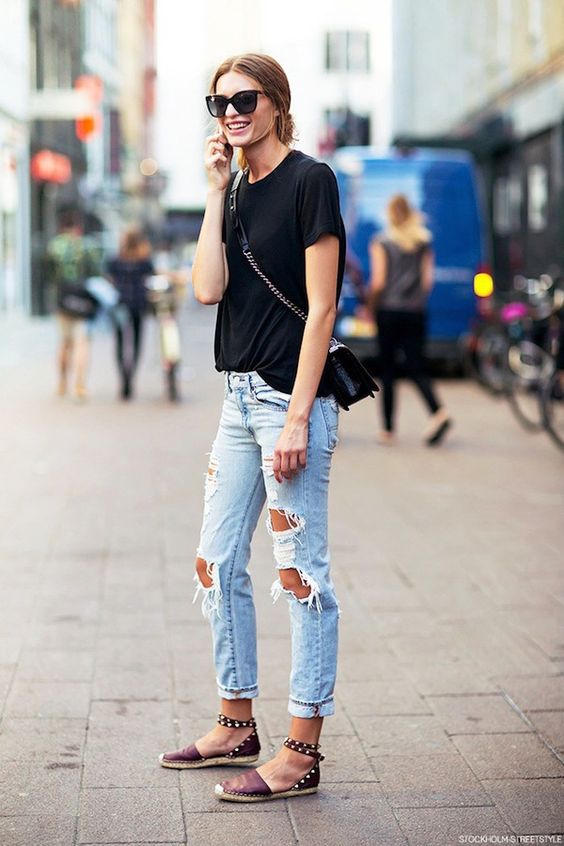 A white tee
A white tee - nuff said.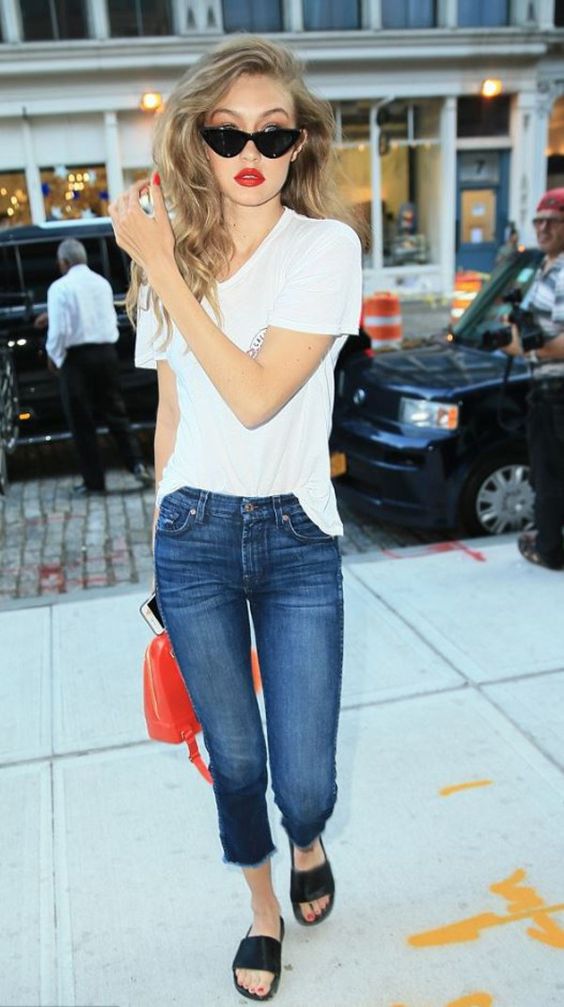 Converse
A simple pair of sneakers are something that demand to be in every off-duty wardrobe. Whatever they are paired with, a pair of chucks always manage to look just right and finish off any casual cool outfit. With 101 colours to choose from, our favourite is the classic low-cut black and white.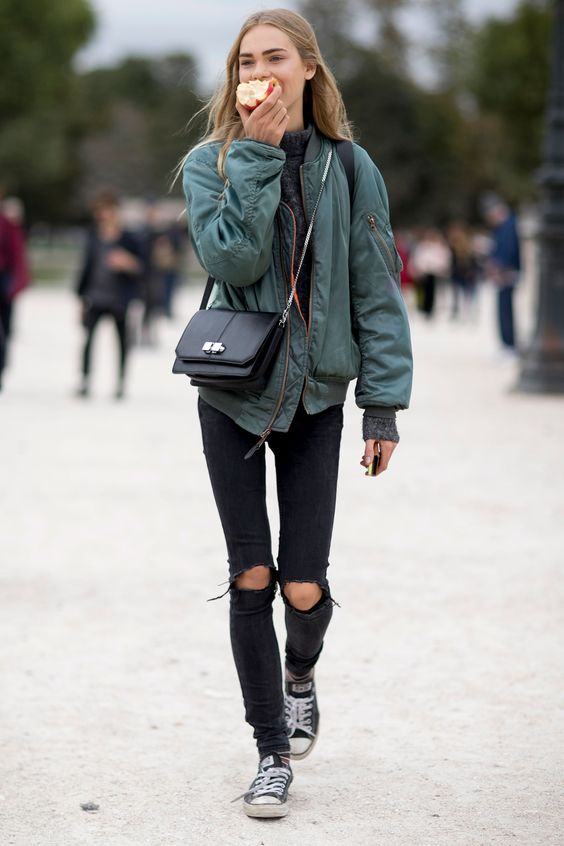 A silky cami
Although simple, this feminine and classic piece is an easy way to incorporate a delicate fabric and style into your wardrobe. Silk can so easily transform a look by adding that special detail in which adds that extra oomph.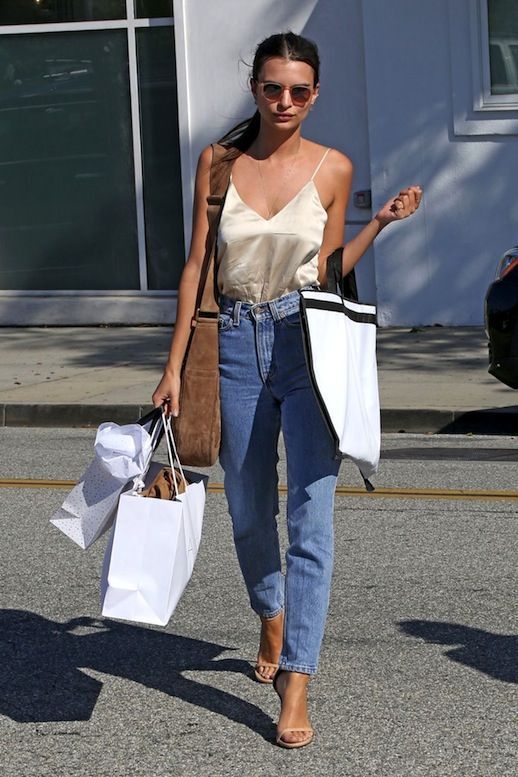 A denim jacket
Whether it's an over-sized or fitted denim jacket, this timeless staple can be worn with a t-shirt dress and black boots or a denim-on-denim look. Whether your stealing your dad's denim jacket or buying a brand new one, this off-duty necessity will last seasons throughout your wardrobe.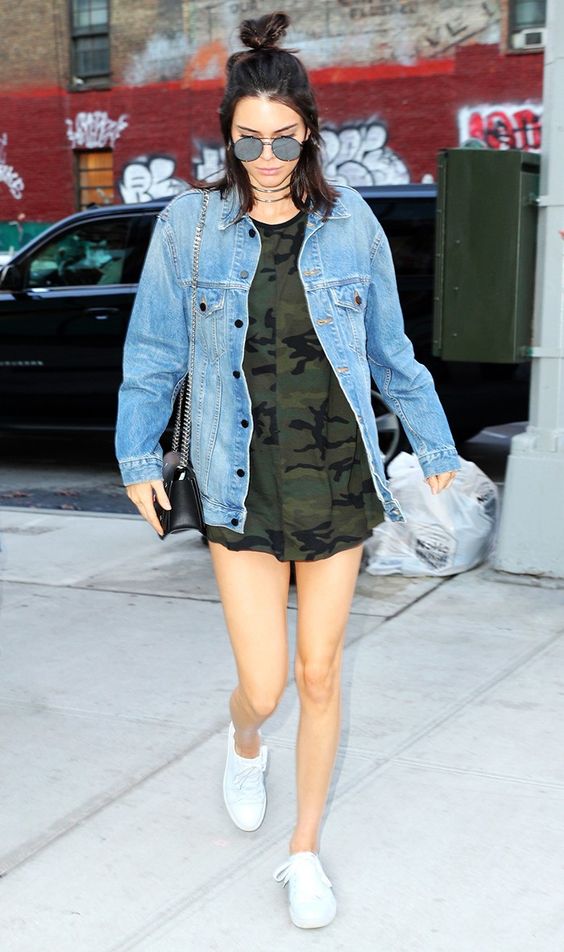 Black boots
A more formal approach to an off-duty look that still is casual-cool is a pair of black boots. Black boots can be easily incorporated into any ensemble to dress it up and can be worn not only in the colder seasons, but during the hotter ones also.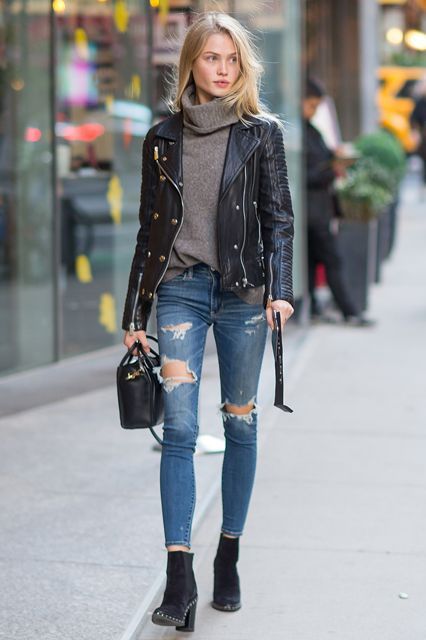 Band tee
This trend is forever recyclable. Edgy chic with a band tee is one of the most known off-duty style looks that you really can't go wrong with. A band tee can be paired with a pair of ripped jeans, or tucked into a pair of high waist shorts as however its worn, it still has the same effect, off duty cool.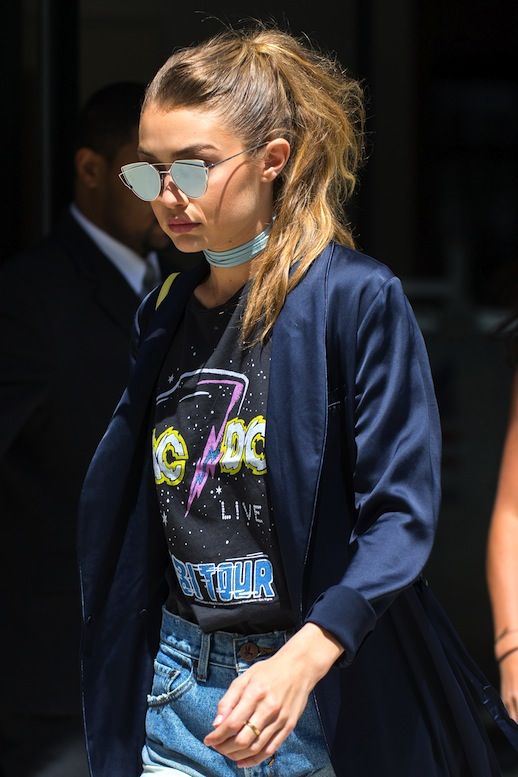 Photo credit: Pinterest, Glamour UK