How to match your sunglasses and beauty look this summer
We're the first to admit we LOVE summer for a number of reasons – think days spent lounging by the pool or beach, heading off weekend road trips to get real fruit ice-creams, or working on our golden glow.
But the thing that gets us most excited? A new season marks a fresh opportunity to update your accessories wardrobe (hello sunglasses shopping!) and a chance to switch up our beauty look in favour of lightweight, long-wearing makeup formulas that offset our shades.
We're all about keeping our skin and our eyes protected this season, which is why we're looking to SPF-inclusive makeup and Sunglass Hut sunglasses to ensure we have all our bases covered.
You may not know it yet, but your biggest beauty faux pas during the summer months is foregoing your shades. Not only can squinting in the sunlight result in fine lines and creases around your eye area, but can cause an eye condition commonly known as Surfer's Eye (look it up and you'll see what we mean!).
This year, as the mercury continues to rise during our scorcher summer, we've decided to get a little experimental from the neck up.
We've made easy work of pairing the perfect Sunglass Hut sunglasses with a totally on-trend beauty look this summer. Read on to discover our five fave frames, and our top tips on how to style these to perfection following our summer beauty motto – go light, bright, and bronze!
Meet Your Match: The Aviator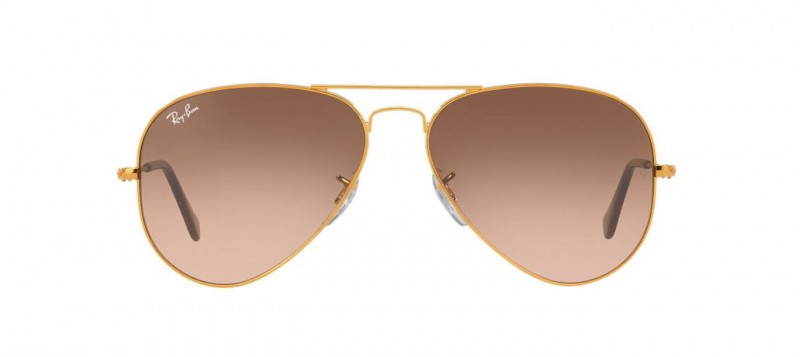 Best For: Heart, Oval, Round or Square-Shaped Faces
Top Beauty Tip: Achieve glamazon-status by arming yourself with a multi-purpose contouring palette (we love Clinique's Sculptionary Cheek Contouring Palette in Defining Nudes). Use the mid-toned shade as a blush, working from the apples of your cheeks up towards your temples. The deepest shade works to contour your jawline, each side of your nose, and frame your forehead. Finally, sweep the lightest shade over the high points of your face such as your cupid's bow, bridge of the nose, and your cheekbones for a good-to-glow highlight.
Finish The Look: With a textured top knot. You don't want this to look too 'done', so don't stress about taming anyway fly-away strands. After brushing, apply a light dusting of styling powder (we love evo hair's haze styling powder) for extra va-va-voom, before sweeping all your hair to a high pony tail on the top of your head. Coil your pony around itself until no lengths remain, secure with bobby pins. Spritz with finishing spray.
Celeb Crush: When it comes to sunglasses, the Aviator-style is a staple in Hailey Baldwin's arsenal, rarely spotted in anything other than this universally appealing style.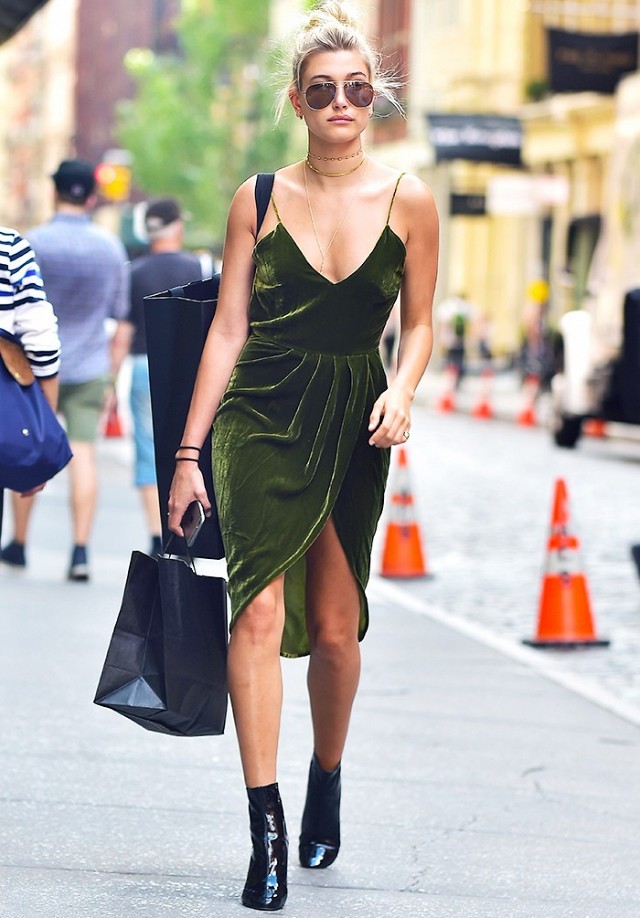 Meet Your Match: The Round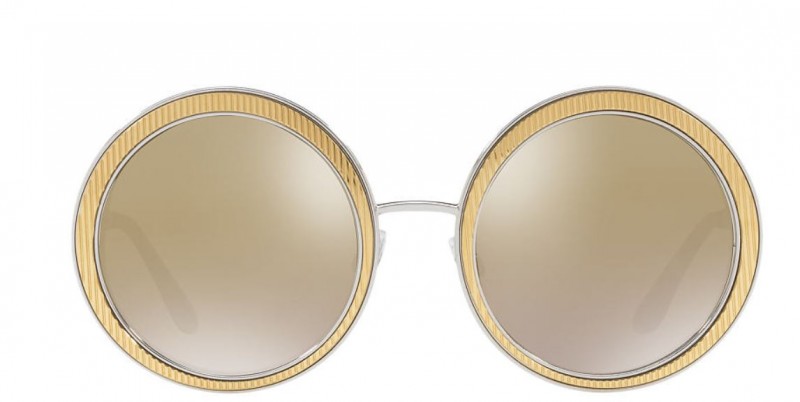 Best For: Heart, Oval, Round or Square-Shaped Faces
Top Beauty Tip: As round frames tend to take up a lot of real estate on your face, ensure what space is visible is polished. Conceal any visible blemishes around your chin area with a long-wearing formula that won't slide off in the heat or humidity (we love Rimmel's Lasting Finish Breathable 25-Hour Concealer). Sticky lip gloss is a summer no-no. In the heat, glossy formulas will simply slide right off. Instead, choose lip stains or matte lipstick (we love Dior's Addict Lip Tattoo). Daub in the centre of your lips for a just-bitten look, and gently smack your lips together so the colour disperses evenly.
Finish The Look: With beachy, tousled locks. Work a surf spray through damp hair (we love Bumble & Bumble's Surf Spray), and blow-dry with a diffuser until dry. The less you touch it the better – the style will hold for far longer.
Celeb Crush: Forever styled to perfection, Whitney Port works round sunglasses to her advantage.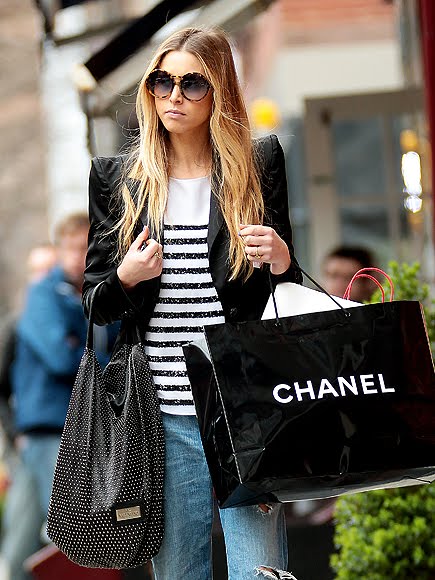 Meet Your Match: The Cat Eye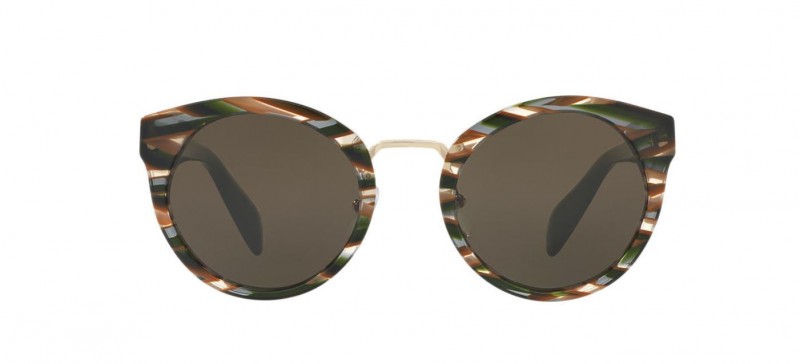 Best For: Heart, Oval, Round or Square-Shaped Faces
Top Beauty Tip: Many cat eye sunglasses have larger frames, so ensure you've blotted away excess foundation to prevent any transfer. Dampen a makeup sponge (we love the cult-favourite Beauty Blender) and roll it over the bridge of your nose and tops of cheeks to lift off any excess product you've applied. Rather than remove what you've put on, it will leave you with a non-cakey finish. Dust on a little setting powder (we love Antipodes Translucent Powder), to avoid your sunglasses sticking to your foundation.
Finish The Look: If you're lucky enough to rock a pixie cut, then blow dry your bangs to the side using a small round brush. This will help minimise a square jaw and make a pixie cut appear less severe. Achieve a wispy effect by straightening the face-framing sections (we love ghd platinum white styler), then tousle, separating each section loosely with your fingers. Spritz a little hairspray to finish.
Celeb Crush: Ever the style chameleon, Rihanna changes up her sunglasses more often than we have hot dinners. Featuring a chunky frame and extra-wide arms, these cat-eye glasses are doing Rihanna some serious favours.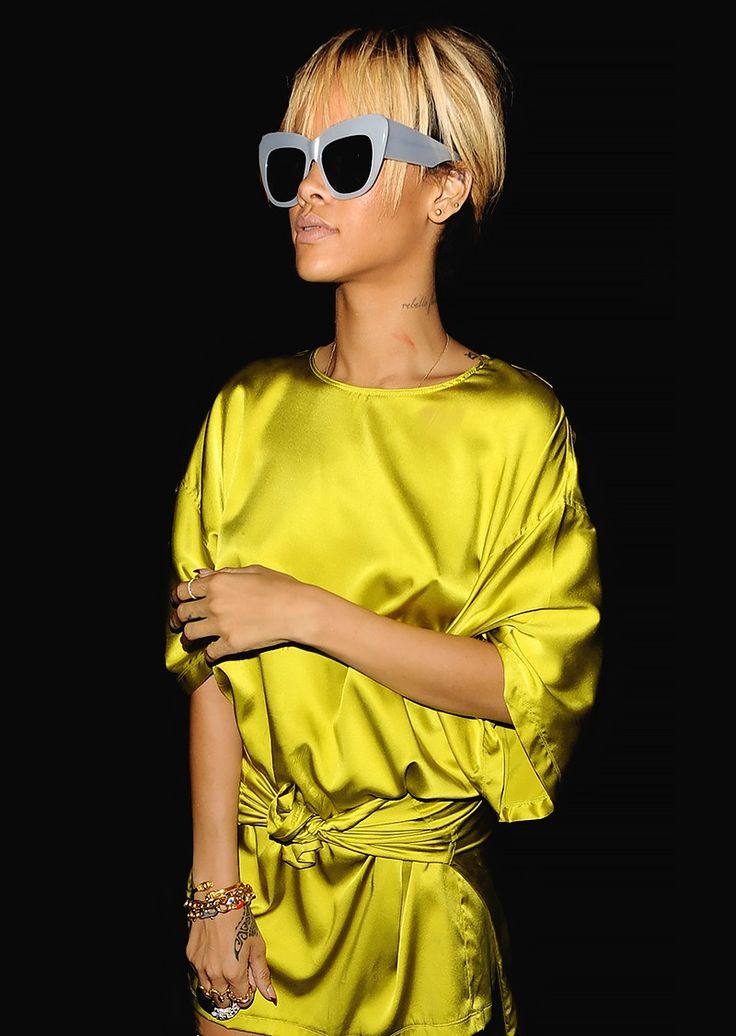 Meet Your Match: The Wayfarer
Best For: Oval, Round or Square-Shaped Faces
Top Beauty Tip: Wayfarers are known for their thicker rim and geometric shape, meaning you can play up your feminine side here to keep the look balance. Our BBQ-ready pick? A swipe of long-wearing lipstick in punchy, summer-ready hues like vibrant fuschia, pops of peach, or juicy crimson reds. Hot hues will help to offset your tan and add a flush of colour to cheeks. We love M.A.C's Matte Lipstick in Russian Red. Pucker up!
Finish The Look: Sleek and chic is the name of the game here. After applying a thermal protectant spray (we love KMS Thermashape Quick Blow Dry), blow dry your locks with a round brush. Pay special attention to styling your bangs to perfection (if you have them). Pull your strands into a low pony tail at the nape of your neck, and use a curling wand like the Silver Bullet Rose Gold Conical Ceramic Curling Wand, to add a few loose curls. Voila!
Celeb Crush: Taylor Swift has long been a fan of the classic Ray Ban Wayfarer silhouette, sporting them in a number of finishes throughout the years. Living proof of stick to what you know suits you!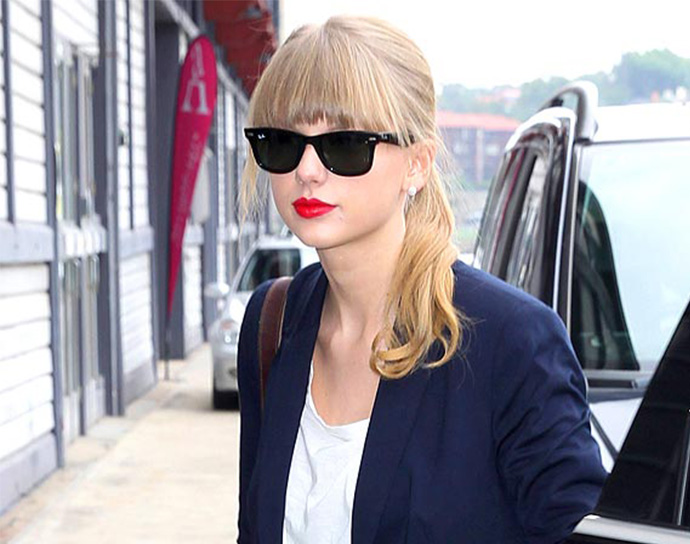 Meet Your Match: The Butterfly
Best For: Heart, Oval, Round or Square-Shaped Faces
Top Beauty Tip: Prevent your lashes from hitting the lenses of your glasses by investing a solid eyelash curler (we love Kevin Aucoin Lash Curler). Focus on the roots of your lahses whie your curl them, which will ensure they don't graze the glass of your sunglasses while you blink. Follow this with one (yes – just the one!) coat of long-wearing mascara from root to tip, then a second focusing only on the roots. A creamy waterproof formula (we love Too Faced Better Than Sex Waterproof Mascara) will mean your mascara won't flake off onto your lenses. Win Win!
Finish The Look: Channel your inner vixen by opting for a side-swept style that sits gently to the side of your butterfly frames. Apply a thickening blow dry spray (we love 3MoreInches Thickening Blow-Dry Spray) sparingly to damp hair, lifting one-inch wide sections and misting lightly at the roots. Brush through for even distribution, before blow-drying with a diffuser and round brush. Using a conical curling wand, separate locks into one-inch sections and wind each section around the wand away from your face, towards the back of your head. Finish with a spritz of ghd Final Shine Spray for a salon-style finish.
Celeb Crush: Jessica Alba has the kind of beauty that pervades time. Her secret? Knowing what works with her face shape – in this case, these gorgeous butterfly sunglasses.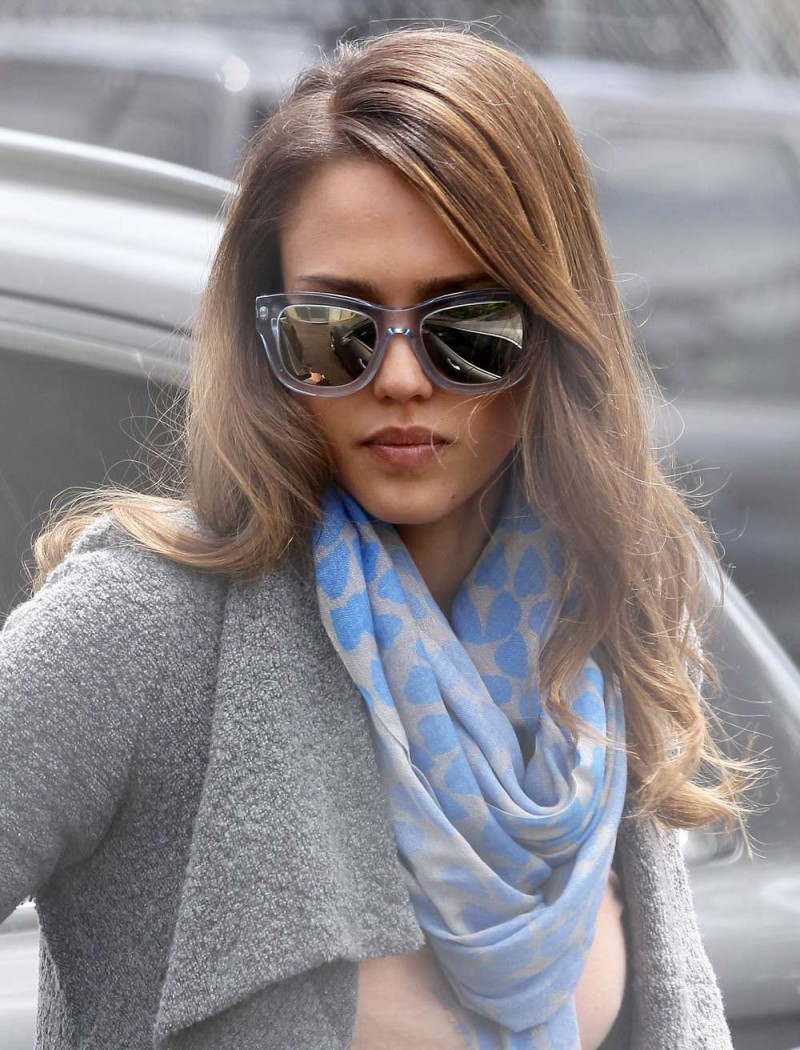 Discover your ultimate summer beauty accessory, here.
Or visit their Facebook, Instagram, or Twitter.