Meet four of Auckland's most bad-ass influencers
While pop culture has us familiar with the superhero – what about those that refuse to go against the grain, to carve their own path, and leave their own unique mark on society. The anti-hero.
This sub-culture is one that dares to be unapologetic, is fearless in how they conduct themselves, and in how they showcase their personal style to the rest of the world.
We mean, what fun are rules, anyway?
To celebrate these audacious, daring, impulsive, gritty and colourful characters who mark a sharp punctuation mark in our melting pot of culture, we've teamed up with Converse to track down four of Auckland's most badass individuals, and matched them up with equally impudent kicks from the latest One Star collection.
Much like each influencer they are paired with, Converse's newest iteration of this '90s staple boasts the same universal appeal for which the brand is known and loved. Following their initial launch to market in 1974, the One Star was reimagined in the early '90s, where it was quickly adopted into grunge and skate culture.
Offering the same support for which the brand's original basketball shoes were known, the One Star became symbolic against excess, largely due to it's versatile silhouette.
Fast-forward to 2015, where the style ventured back onto the scene thanks to the Converse skate team's eagerness to tour the iconic One Star, and launch the One Star Pro. Over the last three years, the style has been reimagined time and time again, won awards at Art Basel, showcased in Undefeated and Neighbourhood, and created in collaboration with anti-heroes like Tyler, The Creator.
From hardcore skaters through to fashion purveyors, the four key styles from Converse's cotton candy range will inspire you to unleash your inner anti-hero.
We trawled our Instagram feeds and Auckland's inner-city jaunts to find our own versions of these anti-heroes. These four characters aren't here to impress – don't try and impose your societal norms, they're not welcome here.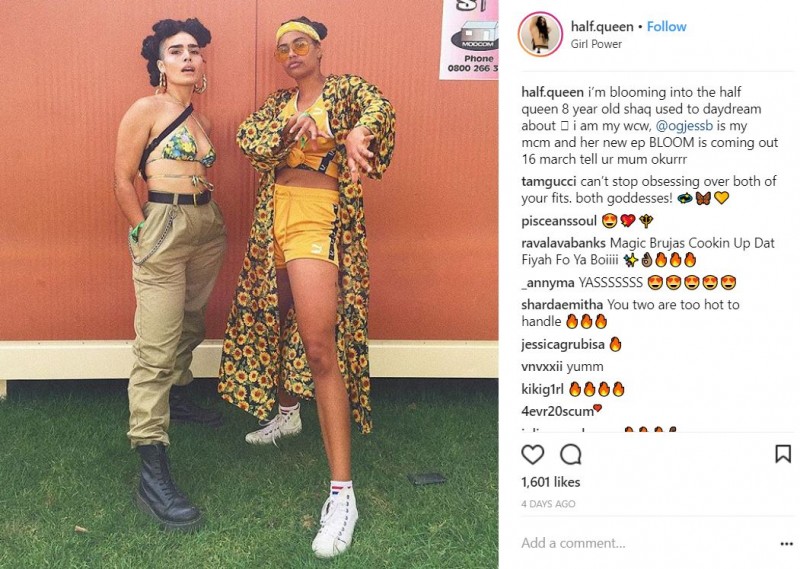 What would you say defines your personal style?
I define my personal style because I'm constantly evolving, I don't limit myself as it changes day to day. My style reflects who i am as a young Afakasi artist and multifaceted woman.
How old were you when you got your very first pair of Converse?
I got my first pair of converse when I was 13 at the beginning of high school, black and white low-cut Chuck Taylors.
Does your current wardrobe include any of your favourite 90s trends?
My current wardrobe includes pieces influenced by the Matrix, anti-fashion androgynous grunge stuff, as well as bright colours and bold patterns, very Spice Girls-esque.
How does your cultural identity influence your art?
My cultural identity is always being explored as I don't really know where I belong when it comes to cultures. Ethnically, I identify as NZ Pakeha and Fijian, and this majorly influences my art as it's a continuous navigation for me. With societal culture, I'm not sure where I'd identify as I've always kind of floated between spaces and identified with many cultural manifestations and groups. It's always on mind, defining a new space for the queens like me is a life work.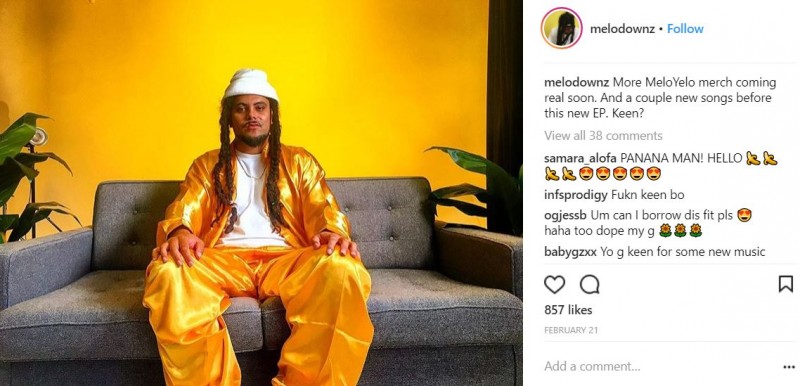 How would you describe your personal style? Does this transcend into your music?
I would describe it as laid back fresh, casual, mellow, unique urban hippy with a splash of West Auckland with a dash of Hip-hop infused Polynesian culture and a smidgen of Gangsta topped off with an elegant suave vibe to it. It definitely transcends into my music, I guess I either look how I sound or sound how I look, My sound is inspired by a physical style as much as a sonic style, so I might be inspired by a Bone Thugs song, then you might see me with my hair braided etc, it's all influences to me the way I dress to the content and sound of my music.
What were your first ever pair of Converse? Would they fit in with your look now?
First ever pair of converses were the "Magic Johnson Converse Weapons lo-cut" they were white purple and yellow (Lakers Colours). And to this day still my favourite pair of shoes I've owned. So, Converse could you please hook it up as I can't find them anywhere lol!
We all love a bit of the Fresh-Prince '90s vibe. What is your favourite '90s trend?
I really mess with the bomber jackets and letterman jackets, colourful and buzzy designed t-shirts, Carhartt overalls and beanies, Levi's Denim, 501's, vintage Versace shades, Chuck Taylors, Pony basketball shoes, Converse Weapons. But I'm mostly inspired by the West Coast 90's vibe, such as Dickie's khaki pants, XXL Pro club tall tee, braids etc, that plain look is dope.
How has your upbringing influenced your music?
If you listen to my latest EP "Avontales" says a lot about where I'm from and what I got up to. ~Liiightside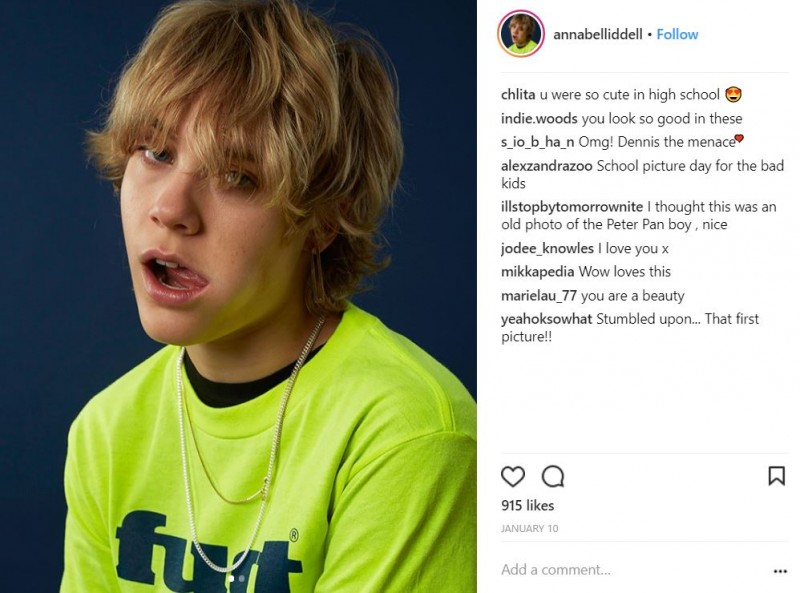 What about your personal style empowers you as a female guitarist?
I've been playing guitar since I was a pre-teen, and as I got deeper into exploring gear and sound, I also started to prioritise the form and function of what I wore when performing. This to me is empowering because the way I dress reflects the utility of my creative practice.
What were your first ever pair of Converse? How different are they from your favourite pair now?
My first pair of Chuck Taylors were black high tops that my mother bought for me as a discount mall. I tie-dyed the laces and sewed 'A's into each side of them in pink wool that I stole from mum haha! Quite a few years later they were used as part of Converses 'Made By You' exhibition and campaign. I still wear them so nothing much is different.
Do you think 90s fashion is making a comeback?
It's been back, left and come around again.
What advice do you have for other women challenging the perceptions of femininity?
I think this question is asking about gender stereotyping through fashion... Which to me is a really old-fashioned notion. My advice to any person is to dress in a way which feels authentic to you. Whatever that may be, it'll fit better than anything else, believe me.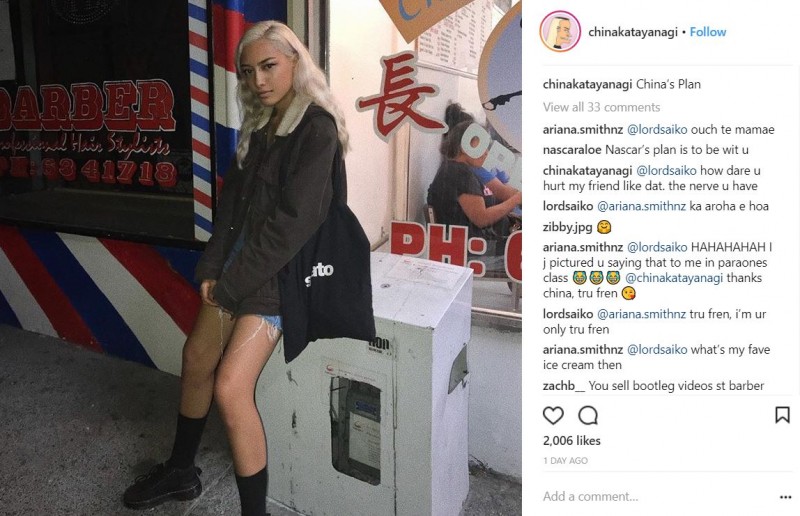 How does your personal style differ from your twin sisters?
My twin sister and I have different styles. I dress more girly and she dresses more boyish. I'll always crop my shirts and she would just wear them baggy. Shout out saiko!
What was your first ever pair of Converse that you had to have?
My first dream pair of Converse shoes were for sure the original black & white high tops!
Who's your 90's style icon?
My 90s style icons are definitely Winona Ryder, Gwen Stefani and Aaliyah.
What has been your favourite gig to date?
My favourite gig would definitely be my first gig because all the bros came through to watch.
Discover every badass look from Converse's Cotton Candy One Star capsule, and to shop the range, click here.