Everything we're loving in the fashion world this season
It's officially coat-wearing weather and with that means a woolly wardrobe switch up. From a very cultivated pop-up happening right here in our backyard to new collections of winter warmers, here's everything on our cold-spell radar keeping our hearts and fashion-loving souls warm this season.
Limited edition LGBTQIA+ love
For the second year running, global fashion giant COS has partnered again with OutLine Aotearoa to raise funds in honour of global pride month. The limited-edition Love For All collection features a range of gender-neutral t-shirts and sweatshirts in three different designs from LGBTQIA+ community creators. Performance poet, trans-visibility campaigner, and model Kai-Isaiah Jamal, artist, and creative director Zipeng Zhu, and musician and award-winning actor SOKO expressed their style and individuality through a new medium with this project. 100% of the collection's profits will be going to OutLine Aotearoa - an organisation that offers targeted mental-health services to the 'rainbow' community of New Zealand. The collection can be purchased from COS Newmarket or COS Commercial Bay throughout June.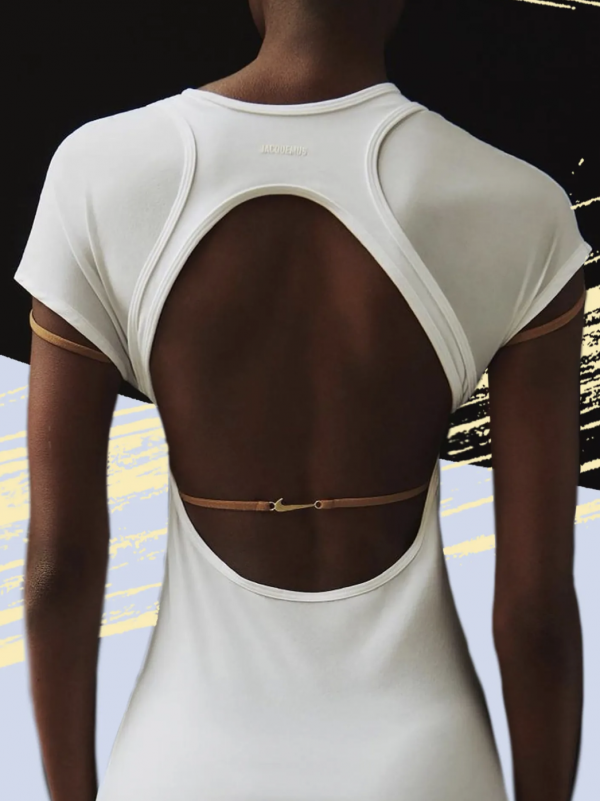 Jacquemus x Nike
Designer sportswear collaborations are in the air and they're curing our winter woes. Nike and Jacquemus have teamed up to reinterpret women's sportswear just in time for the Northern Hemisphere summer. Launching June 28th the "LE PAPIER" collection blends Nike's performance excellence with Jacquemus' sleek style. Keeping things secretive, the two brands have only teased some of their upcoming pieces and the suspense is unbearable! In tune with each brand, a minimalist neutral palette seems to be a key element of the Nike x Jacquemus collection. Neutral tones are as prevalent in the chic silhouettes of Jacquemus as they are in the classic, timeless pieces of Nike. A collaboration between the two brands has always seemed inevitable, and now we are counting down the days until its release.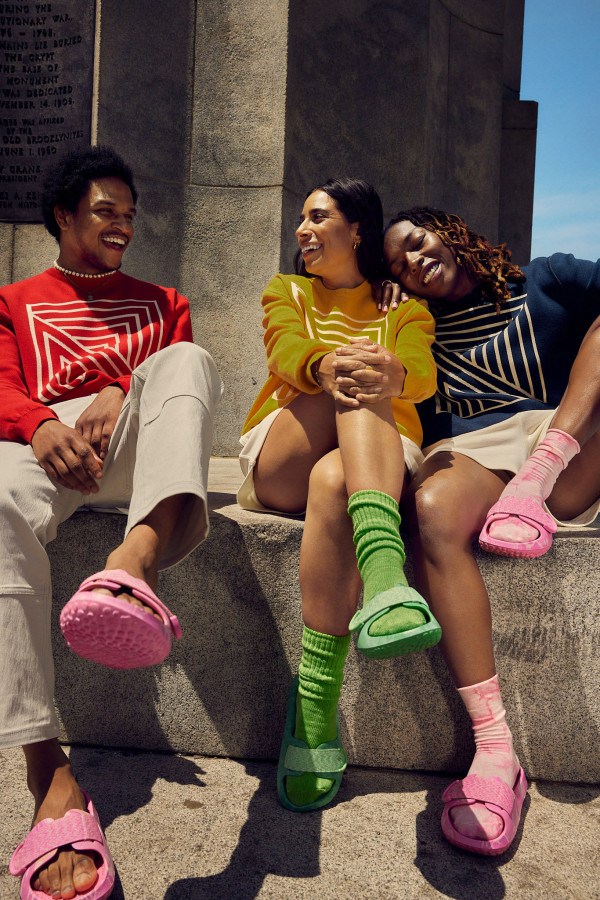 Slide season
Despite the colder temperatures, every season is slide weather according to us. Following on from their already sell-out Sugar Slider slide, Allbirds have teamed up with cult fashion icon Rosie Assoulin to give them a stylised twist. Rosie is most notable for her elegant and whimsical daywear collections, worn by the likes of Rihanna, Solange, Karlie Kloss, and more and has built her collections on bold statements and unique patterns. This collaboration was no different, inspired by nostalgic, summertime memories from childhood, and comes in three delicious colourways: Cherry, Pistachio and Almond. A comfortable and stylish shoe that has a low impact on the environment will always be on-trend. Whether you're planning a wee holiday in the sun for a mid-winter escape or pairing with some chic wintery/woollen socks to your slides these sweet treats for your feet will get wear all year round.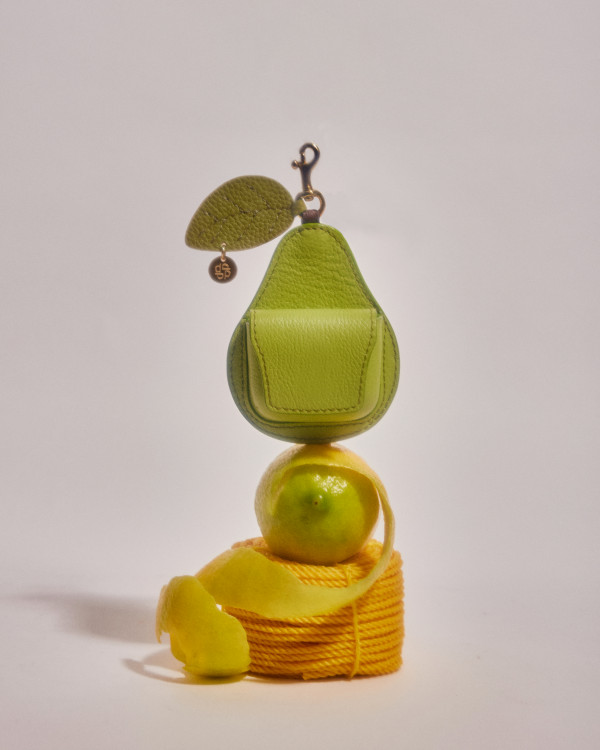 Recycled leather snacks
Deadly Ponies is back with their famed fan-favourite Recycle collection. This is the brand's third year creating accessories from leather offcuts, contributing to the brand's Recycle, Repurpose, Re-love program; reflecting Deadly Ponies ethos and firm belief in circularity. This year's collection plays homage to fruit leather in its truest form. Think pear-shaped Airpod cases and apple-shaped pouches and 10% of every purchase from our Recycle collection is donated to Sustainable Coastlines, to enable people to look after the coastlines and waterways they love.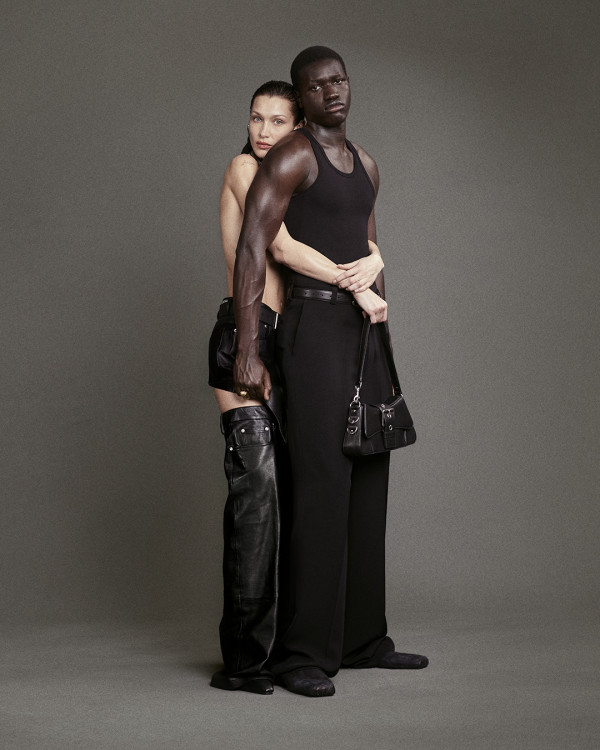 Balenciaga is back
Balenciaga is back with another star-studded campaign, solidifying themselves at the top of fashion's pecking order once again. The Fall22 campaign, Photographed by British artist Nadia Lee Cohen, features model Bella Hadid, followed by singer Aya Nakamura and the models Kit Butler, Zuo Chen, Abdou Diop, Inti Wang, and Lina Zhang. Peep the recently launched Lindsey, Crush, and Crocs Bag, as well as the XX, Hourglass, Everyday Tote, and Le Cagole in new styles and the much-awaited three-piece jeans that are a miniskirt, pants, and boots all in one.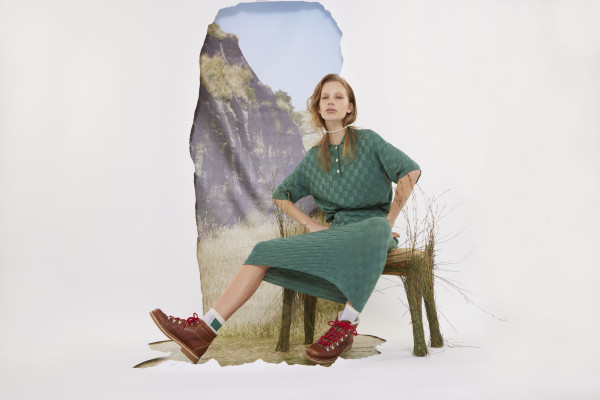 Winter essentials
Let's Go Outside is Hej Hej's latest foray into the world of winter goodies and it's everything we could have hoped for! This essential knitwear drop features a new fabrication blend for the season, with a sheer mohair crew neck ideal for layering or chicly showcasing a favourite bra. Constructed from 55 per cent kid mohair and 45 per cent spun silk, the 'Creature Comfort Knit' in electric cobalt blue is a must-have piece for those who like their knitwear with a side of attitude.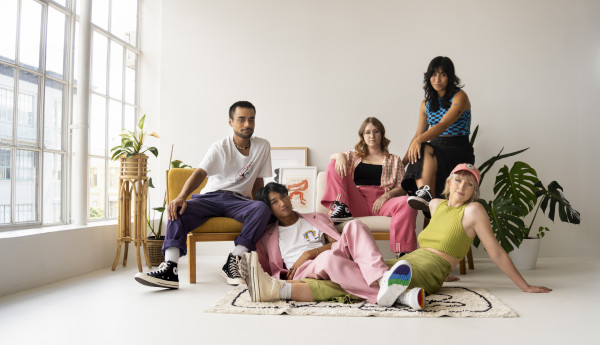 Family and Unity with Converse
Celebrating its seventh annual Pride campaign, Converse is sharing the story of the Found Family – the people met on the journey to Pride who surround us with love, support, and acceptance – that exist at the many intersections of the vibrant, dynamic, and multi-faceted LGBTQIA+ community. In celebration of the Found Family, Converse will debut a Pride 2022 collection with an expansive inline collection. As we strive for more inclusivity, more representation, and more self-expression, this year's supporting collection is united by a graphic patchwork representing the diversity of the community and the mantra "Family, Unity" – reminding us that while we are each different, we can always come together with love.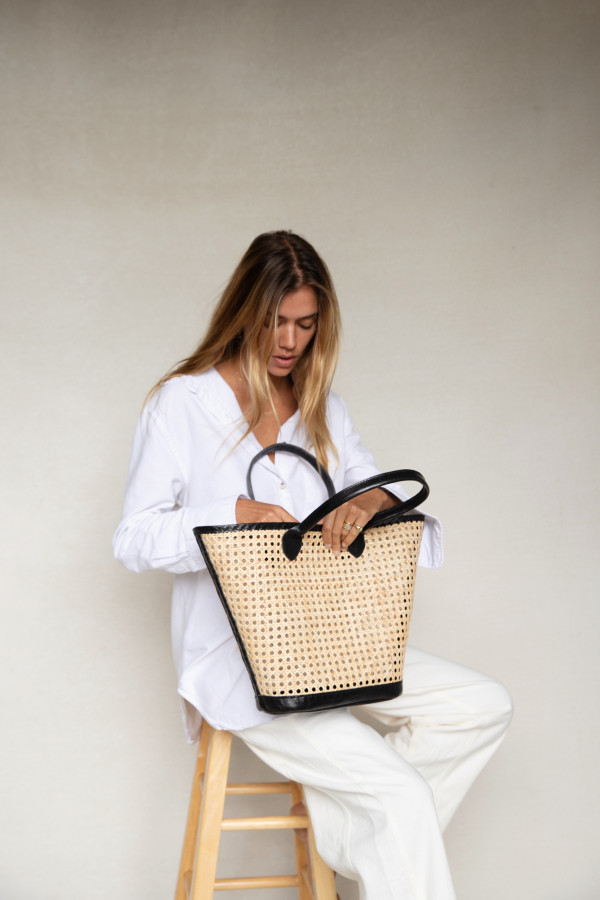 Seasonal must-haves
Offering a curated edit of essential styles to compliment and build a capsule wardrobe, Father Rabbit's winter edit is exactly what the doctor ordered. With dreamy linen loungewear from Des Sen and creamy hues from Elka Collective, to romantic styles from Joslin and 1970's inspired accessories from NYC-based brand Bembien the Winter collection will have you covered with chic pieces for layering, warming natural fabrics and stylish accessories perfect for the cooler months and beyond.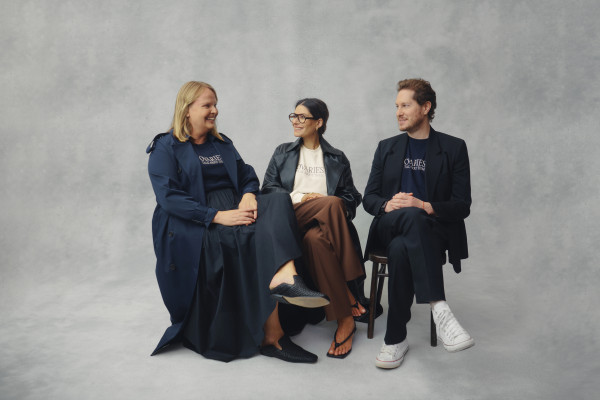 A collection with a cause
New Zealand is currently among the highest in the world for Ovarian cancer cases. With no early detection test available, Camilla and Marc are taking strides in helping women receive the care they need announcing a cumulative $1 million fundraising goal as part of their Ovaries, Talk About Them campaign, with every single dollar raised will go directly to science. The capsule collection comes in a palette of deep navy and cream and is defined by two unisex sweaters, two unisex t-shirts, a children's t-shirt, a cap, and a canvas tote. This is the first year a kid's option is included in the collection, ensuring the message is universal and touches every generation. The capsule collection will be available online and at all boutiques nationwide for a limited time while stocks last.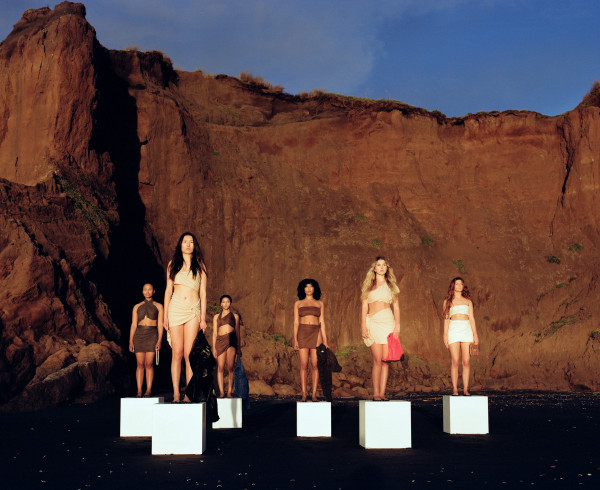 New opening alert!
Six months on from its online launch, sustainable fashion boutique Maverix is opening its first brick & mortar pop-up next month. Aucklanders will have the chance to shop the boutique's entire collection in person for the first time. Maverix is renowned for fusing sustainability and conscious fashion together, pushing it to the forefront of fashionista's much-loved shopping experiences. Features world-class brands like The Line By K, Paloma Wool, House of Sunny, Alohas, Molly Perkinsons, and namesake line - Made by Maverix. You won't want to miss this pop-up!
Where: 240 Broadway, Newmarket
When: 2nd 13th July