Indulge your inner book geek at Karen Walker's Summer PLAYPARK 2017!
Wine and cheese, Blake Lively and Ryan Reynolds, brunch and activewear. Some things were meant to be together. The latest perfect combo comes in the ultimate four-way pop-up collaboration, now open in Newmarket's Karen Walker store. Karen Walker, kiwi curator of fabulous fashion, has forged some wonderful partnerships to bring Summer PLAYPARK 2017 to life!
PLAYPARK is a book-lovers dream, creating the ultimate literature, tea, cake and fashion experience. We're in, we're so in.
Hedleys Books of Wairarapa, has maintained icon status even in the age of Kindles and digibooks - Hedleys is New Zealand's oldest family-owned and run book retailer in New Zealand. They've been going strong for 110 years!! Karen Walker, proud and prolific book lover herself, has teamed up with David Henley and used their shared life-long love of reading to curate an extensive, eclectic collection of 110 literary gems. The titles span from compelling classics - think Mrs. Dalloway and Bonjour Tristesse - to hard-hitting non-fiction, delving deep into the lives of pop culture luminaries like David Bowie and Lou Reed. There's a special book for everyone in this literary treasure trove.
Every book geek knows that a page-turner is best perused whilst sipping tea, along with forkfuls of tasty treats. So, every Saturday from tomorrow, the book pop-up will serve summery morsels by The Caker's Jordan Rondel, along with Storm and India's wonderful organic teas.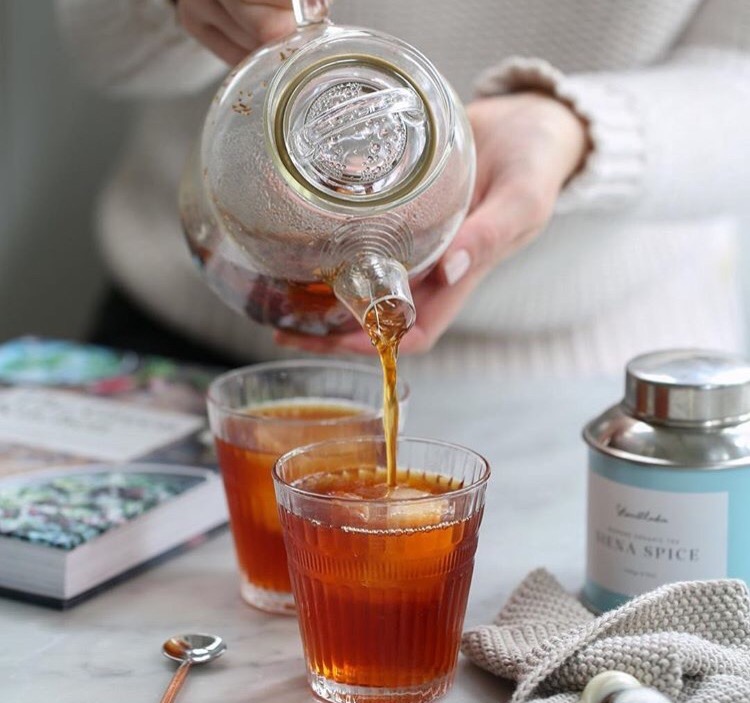 The Caker's sought after Peanut Butter Dark Chocolate cookie mix flies off the shelves, and we can't wait to devour it alongside the new Caker limited edition collab with KW - a White Chocolate Hazelnut Orange cookie mix.
Another stellar partnership has brewed between KW and Storm and India's Bellamy sisters. The result is a fruity, floral Earl Grey called Runaway. This dreamy tea is dying to be sipped while reading the afternoon away.
If you're feeling overwhelmed with choice between the 110 book titles for sale, Anna Hedley will be right there at the pop-up to find your perfect match.
We can't wait to spend a Saturday afternoon following our book-lover dreams while enjoying the perfect combination of tea and cake before racing back home to turn aaaaaall the pages! See you there!
Pop-up open every Saturday this summer.
Address: Karen Walker Newmarket, 6 Balm Street, Newmarket, Auckland.