How to wear Pantone's 2017 colour of the year
Since 2000, Pantone has chosen a colour of the year to reflect the cultural climate of the time, and while it may just be a colour it still has the ability to influence design trends, particularly in fashion and interior decor. This year the Pantone Colour Institute has announced that Greenery, or more specifically known as Pantone 15-0343, has been chosen as their 2017 colour of the year.
[caption id="attachment_18492" align="alignnone" width="700"]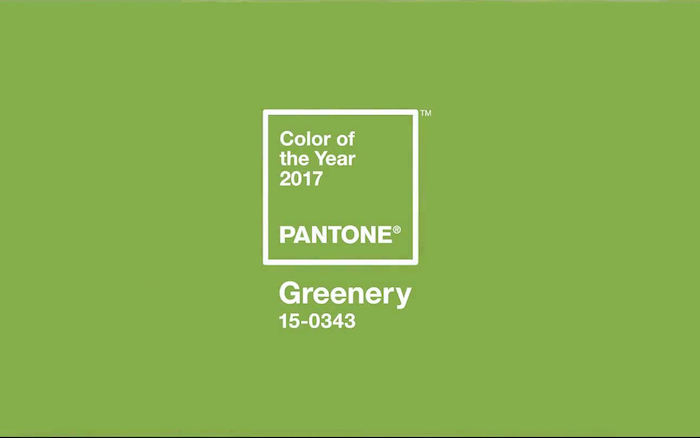 Image from Parade
[/caption]
While the colour green signifies new beginnings heading into 2017, it also represents the environment around us from blossomed gardens in Spring, to bold forests in Winter. The environment was a topic of much discussion this year with the likes of Leonardo Dicaprio's documentary Before the Flood setting the tone for addressing climate change in 2017. Furthermore, fashion labels such as H&M and Stella MacCartney are now opting for eco-friendly solutions and sustainable fashion pieces.
"Satisfying our growing desire to rejuvenate and revitalise, Greenery symbolises the reconnection we seek with nature, one another and a larger purpose," explains Beatrice Wiseman, executive director of the Pantone Colour Institute.
We for one love the colour and all that it represents. What a great way to head into the new year!

In celebration of such an uplifting yet underappreciated hue, here are some ways you can make a green fashion statement in 2017:
[rev_slider alias="panetone"]
Images from Dillon Dot, Glamour, Pinterest, Rommy De Bommy, Bitter Sweet Colours, Dress it Up, Glam Hive, Fashion Sizzlers, Harpers Bazaar, Just Jared, Brooke Testoni, Fashion Gum, Elle, The Fashion Spot, Fashion Tasty, The Decorista, Talking about F.