The dynamic duo taking NZMM by storm
There's nothing more iconic than a love ballad. We've seen heartbreak and happiness become the foundation of many artists' careers. Adele, Sam Smith, Drake; obviously there are many ways to approach the topic and boy do they make a good sing along. Tackling these topics from the shores of New Zealand is False Heights. Their debut EP is a tale of love, loss and discovery, all through a classic 'Kiwi' lens.
Just in time for NZ Music Month, False Heights have opened their doors for the world to experience their raw and honest recounts of relationships. Their hit single Cascades gave fans a taste of what is to come, with a hard-hitting melody and truthful lyrics. The honest voices behind No…?Who? have shaped the album into a truly heart-warming listen. At Remix, we've been through our fair share of breakups, so we just had to sit down with Ashley and April to discuss the journey behind their breakthrough into the industry.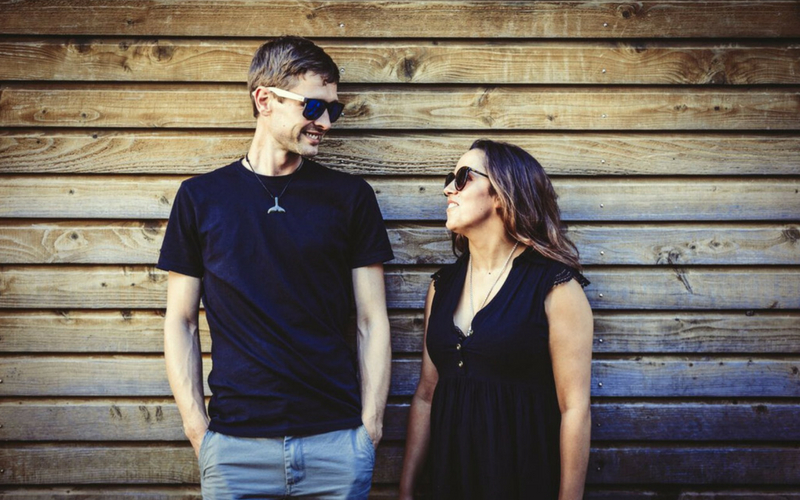 What's your favourite song on your new EP No..?Who?
All of them! It is hard to choose. We would have to say Cascades, as it was the first song we thought of releasing, it jumped at us even when we wrote it. But Rhythm and In My Memory (and all the others really) have had time in our own little spotlights for a while.
Is the narrative of your leading single Cascades inspired by true events?
Cascades is a classic break up ballad, and we have all been there! So, as much as it is based on a true event/s, it's not 100% about one moment in life. It is an easily relatable topic to many things that I have experienced in my life. Taking a journey, whether it be a relationship, a job or something else you have been attached to, experiencing that journey, moving past that piece and growing from it. Knowing that you are still ok and can continue enjoying life. I love when the song really opens up halfway through and breathes new life, it makes me feel positive!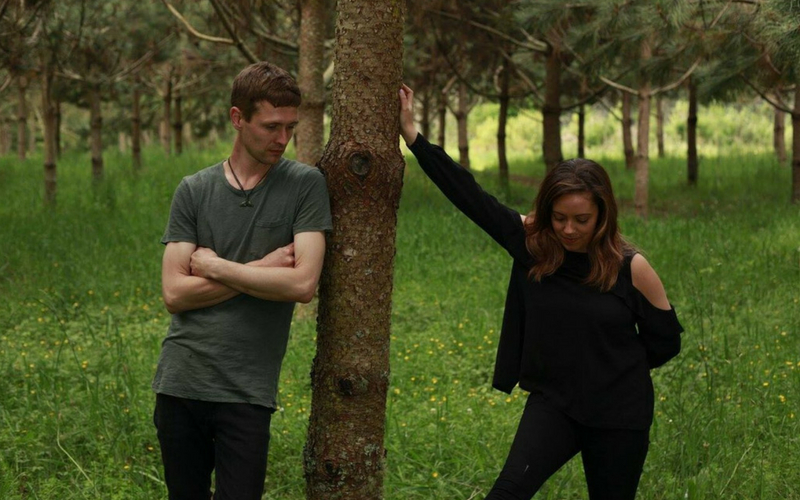 How do the tracks on No..?Who? differ from previous music you have released?
Not much at all. This is our debut single and EP! Although we do have a range of styles we are exploring, so the live set has become super fun and a bit more experimental! Plus the Ep has a few creative zones which differ from each other. We like going from piano/keys/synth-based songs into drums heavy loops and grungy guitars, it keeps things interesting.
Where do you feel most at home, in the studio or performing live?
At our home studio has to be the most comfortable, we can jam and experiment without pressure, try ideas, and fail if need be, without a worry. Having not done much studio recording we weren't the most comfortable there to start. But now it is starting to take a life of its own. It's a different world, so it is hard to compare the stage to the studio. And as awkward as we are on stage, the rush of playing live, living on the edge of what could happen, especially with loop pedals etc, its something else. It is hard to describe that rush! Maybe being awkward is part of it!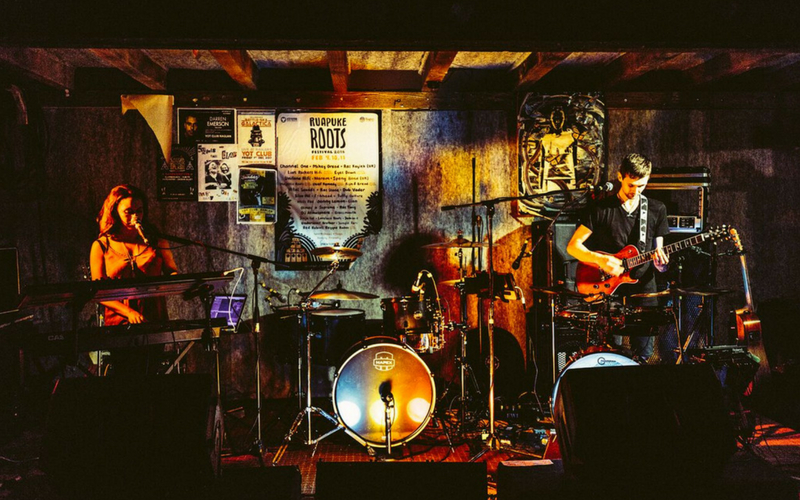 What's the one message you want listeners to take away from this EP?
Hopefully, it helps us learn to live, love, fight, make-up, have fun and take something positive away from everything that comes your way. We didn't really put a message as such into this EP, we just wanted to have some fun, try some ideas and open the door to discovering where we can go from here. We hope that it comes across in our music.
Celebrate NZ Music Month by listening to False Heights debut EP on Spotify. If you want to find out more about the budding duo, head here.
Image Credit: False Heights