Your pre-summer beauty checklist explained by a skin-expert
The season change brings with it a world of opportunity. As the warmer weather beckons and the season of balmy afternoons and bare legs looms, Caci Clinic's resident Murad guru and skincare trainer, Linda Sharmen, explains why glowing, luminous skin is made in spring.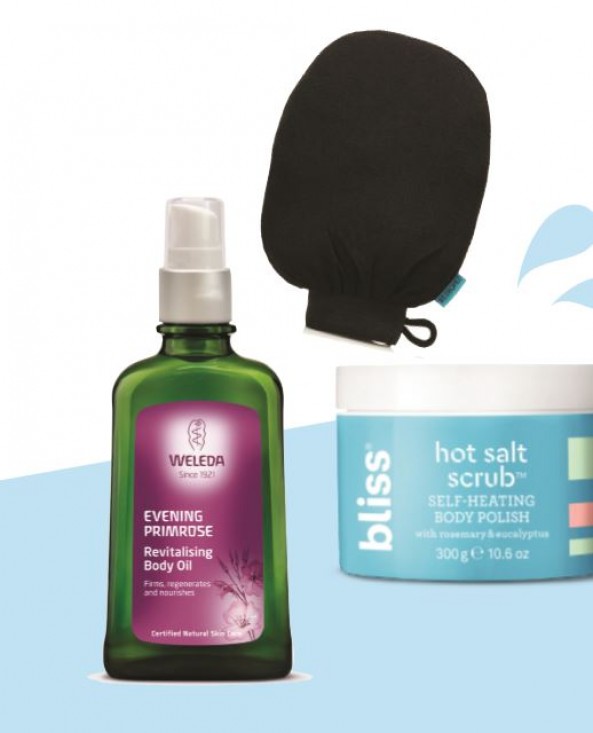 Scrub-a-dub
Skin does not stop shedding when its cold out (quite the opposite, actually), and so when the sweater-layering and lax shaving schedule is coming to an end, it's a time to give your bod a little polish. 'The best trick is to keep an exfoliating glove in your shower and use it once a week, this will help avoid the build-up of dried skin cells and achieve smooth, prepped legs', explains Linda.
If you're prepping for a big event – why not leave it up to the experts and book a 45-minute salt glow treatment at East Day Spa. I've been lucky enough to try this treatment before and without going into the gory details all you need to know is that I emerged from that spa looking and feeling like a goddamn dolphin, with skin smoother than marble. Harnessing the enriching properties of ginger and lime, this decadent full body treatment will leave you literally feeling like a new woman!
Try this
St Tropez Tan Build Up Remover Mitt
Weleda Evening Primrose Revitalising Body Oil
Bliss Hot Salt Scrub Self-Heating Body Polish.
Get to the root of it
As I've grown older I've formed an ever-growing mental bucket list of what I will invest in when I have the resources. Said bucket-list includes; a Birken bag, the best education for my children, and to have a fully hairless body that resembles Rufus off Kim Possible. Recently, I began my quest to tick off the most important thing on this list (no, not children) but the best thing to happen to the beauty industry; laser hair removal. Look I'll be frank, laser hair removal hurts, especially around… delicate parts. But I don't care, beauty is pain people! I am also lucky enough to be having the treatment done by the best, Caci Clinic.
Caci Clinic use VPL (variable pulsed light) which works effectively because 'the variable settings mean that the machine can treat different types of hair found all over the body', explains Linda. While results vary for everyone, your nurse will give you a detailed skin profile during your free consultation – so I highly recommend booking in to see if this treatment will work for you!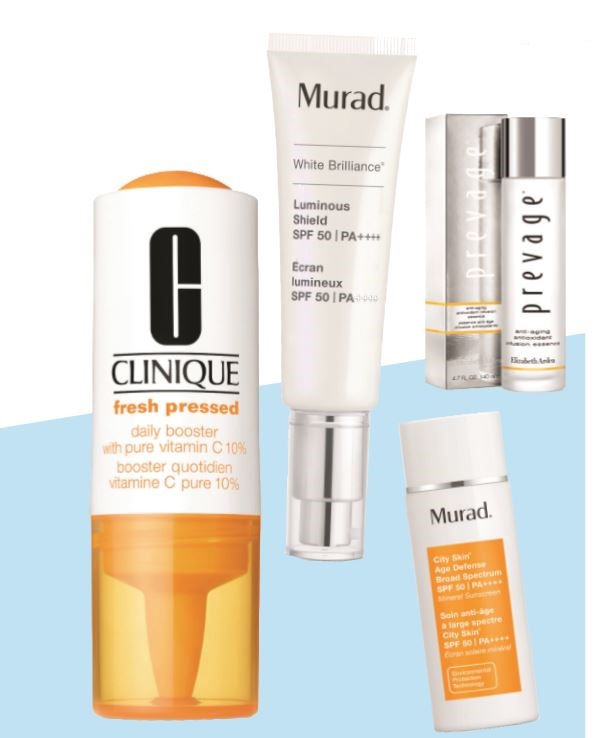 Souped up sunscreen
Sunscreen is quite literally the most important part of anyone's daily skin regime. It does no harm and the world of good, and with the summer sun around the corner its time to start upping your SPF game! Over the years sunscreen has unfairly been given the reputation of a pore-clogging, greasy monster, and I'm here to tell you that this is just not true. 'Sunscreen is vital, and so is reapplying', explains Linda, 'we need to step up our protection by adding vitamin C into our skincare to protect and neutralize free radical damage, which speeds up the aging process'.
No one needs that, so to help you out here are some formulas that you will look forward to applying.
Try this
Murad White Brilliance Luminous Shield BS SPF 50
Elizabeth Arden Prevage Anti-Aging Antioxidant Infusion Essence
Clinique Fresh Pressed Daily Booster
Murad City Skin Age Defense Broad Spectrum.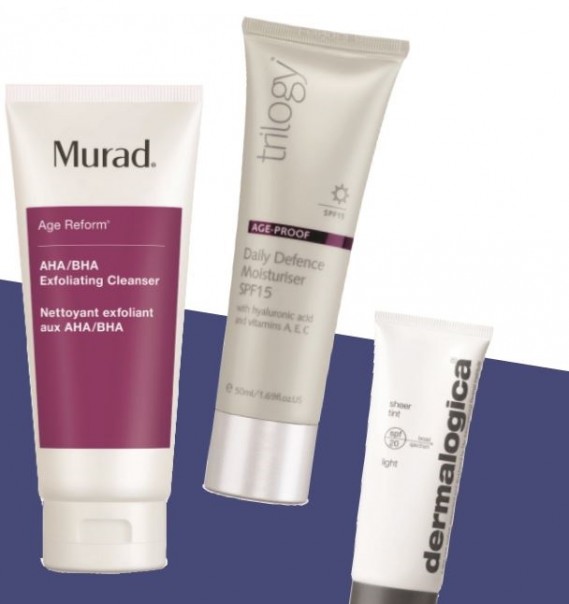 Saving Face
Extreme weather conditions can wreak havoc on our skin. So too can changes in temperature, 'the secret to avoiding the side effects of the seasons changing is to keep up with our regime and establish healthy habits over the winter period' says Linda. Make sure you're using a moisturiser with hyaluronic acid for hydration and use an AHA (Alpha Hydroxy Acid) exfoliator. This will actively prevent the dry, often flaky transition period.
To kickstart the restorative process try an in-clinic treatment like a microdermabrasion to remove dead skin cells, or a Sonophoresis Infusion treatment to help hydrate and brighten the skin.
Try this
Murad Age Reform AHA/BHA Exfoliating Cleanser
Trilogy Age Proof Defense Moisturiser SPF 15
Dermalogica Sheer Tint SPF 20