This Kiwi skincare giant just announced a new vegan makeup range! 
After dominating the skincare market (and our vanity cupboards) with their range of high-quality, all-natural skincare products, Tailor had their sights set on curating a makeup line for their cult following.
Aligned with their beauty ethos of putting healthy skin first and boosting your self-confidence, Tailor's first foray into the beauty world comes with the launch of the new Tailor Glow Pot.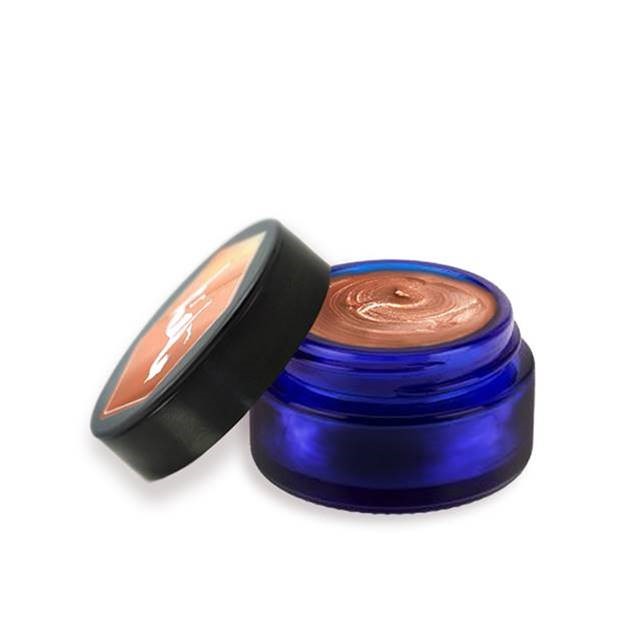 Available in a limited-edition shade, Astra, consider Tailor's Glow Pot your secret weapon to get your glow on this summer. This multitasker is full of natural ingredients which promise to love your skin as much as you do, while working to highlight and enhance all skin tones.
Known lovingly by the Tailor team as a 'more than makeup' product to add to your beauty kit this season, use your ring finger to daub a little of the Tailor Glow Pot to where the sun would naturally hit – think your temples, the bridge of your nose, your cupid's bow, and the top of your forehead.
Our most complicated (and often neglected!) organ, our skin thrives when it's treated with the most nourishing and soothing ingredients, of which this beauty must-have has plenty.
For starters it uses Organic Cold Pressed Unrefined Coconut Oil, which boasts a number of scientifically-proven benefits, while Organic Unrefined Cacao Butter helps protect skin and keep it hydrated. Brimming with vitamins A, B, D & E, as well as minerals lecithin and unsaturated fatty acids, Organic Cold Pressed Sunflower Seed Oil treats dry, weathered, aged or damaged skin. Plus, vegans will delight knowing the Glow Pot is free from beeswax, instead using Candelilia wax for viscosity, while also being cruelty free!
Frankly, we can't wait to get our hot little hands on the Tailor Glow Pot when it drops on October 31… especially after finding out that it's kind enough to skin you can sleep in it!
While we're not encouraging you to forgo your nightly double cleanse, we'll rest easier knowing that if we do, the Glow Pot will work overnight to benefit our skin, rather than damage or dry it out.
Head over to tailorskin.co to get your Tailor Glow Pot, RRP $49.