Brighten your day with the Swisse Bright Skin range
True radiance goes further than simply scratching the surface, it comes from deep within. A world-renowned beauty and wellness brand has discovered a way to harness the power of some of the world's most effective skincare ingredients, by creating a supplement and skincare duo that works together to brighten your skin from the inside out.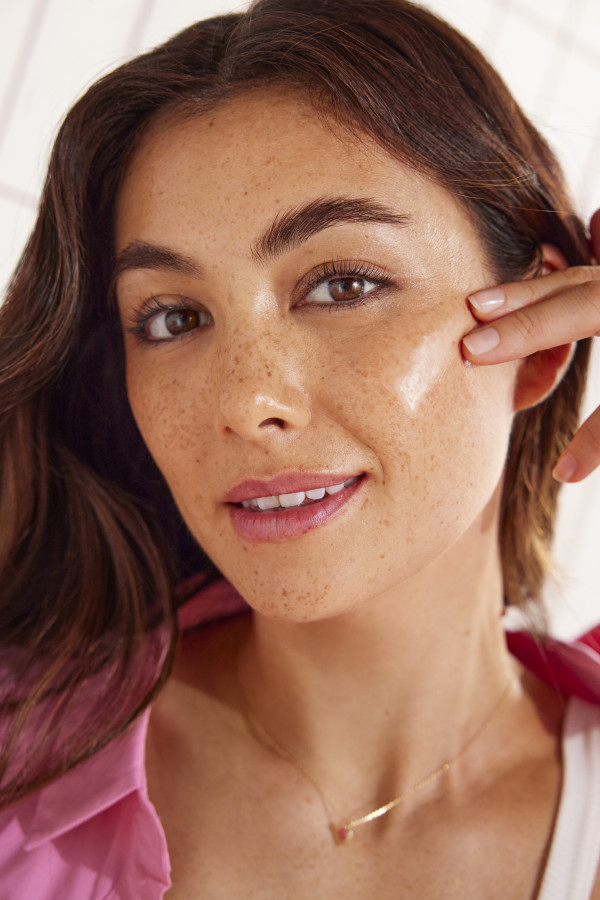 The Swisse Bright Skin range is the latest addition to their efficacious range of health and wellness products for busy women on the go. It is a thoughtfully crafted collection of products that target and support your overall health while also encouraging bright and radiant skin. Refined for convenience and consciously formulated using ingredients backed by the power of scientific evidence, the Swisse Bright Range is comprised of the Brightening Gel Cleanser, the Brightening Day Cream and the Brightening Booster Serum.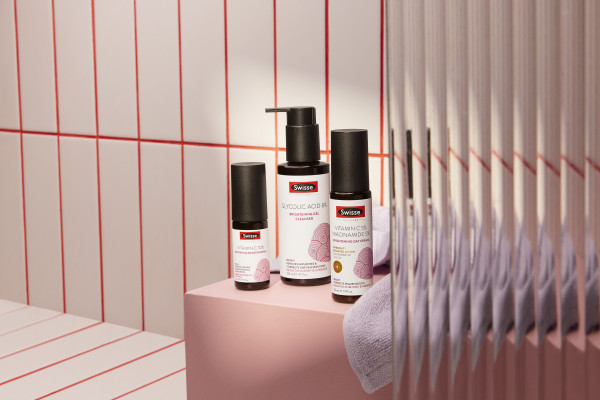 Featuring active ingredients such as Glycolic Acid to improve the appearance of skin texture and clarity all while encouraging healthy skin cell turnover, and stabilised Vitamin C to provide antioxidant protection against pollution exposure that may cause signs of premature ageing, as well as SYNBRIGHT Complex which is a Niacinamide and N-Acetyl-D-Glucosamine combination. This synergistic power duo is scientifically proven to correct pigmentation and dark spots and enhance skin barrier resilience and hydration. With the inclusion of Vitamin E for antioxidant production against free radicals.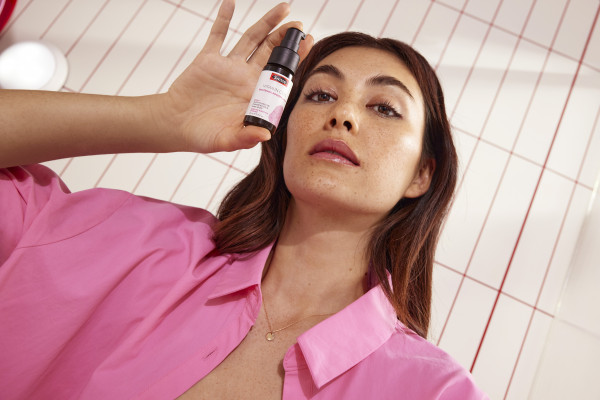 For those who are familiar with these ingredients, you may be wondering what sets this range aside from others on the market? Swisse has pioneered a product that works in unison with the topical range to brighten the skin and support overall health and collagen production with the introduction of the Swisse Bright Skin supplement. Bright Skin features a unique beauty nutrition formula to support collagen formation, skin elasticity and firmness, from the inside out, all while being animal cruelty-free and free from sulphates, parabens and fragrances. Beauty goes beyond the skin – it's about feeling healthy and energised. With the Swisse Bright Range, we have the support we need to take on the world.