Steal their Style: Kate Manihera, Laura Hadlow, Annalee Muggeridge
They've blazed their own trails in the New Zealand blogosphere, garnered organic followings across their social media channels, and been spotted at some of the hottest VIP events.
Celebrities in their own right, it's fair to say that the changing media climate has given rise to notable Kiwi influencers, the new authorities on all things fashion, beauty, and lifestyle.
We're lucky enough to not only work alongside these bevvy of beauties, but rub shoulders with them, too. Meet our perpetual subjects for a Woman Crush Wednesday, or the gals we want to shoulder tap for beauty advice – Kate Manihera, Laura Hadlow, and Annalee Muggeridge.
We challenged these three top Kiwi influencers to create their own bespoke summer beauty look, paired with their picks of Sunglass Hut's hottest new shades.
From round, reflective styles through to smoky cat eye silhouettes, these gals know a thing or two when it comes to discovering their perfect sunglasses at Sunglass Hut.
Here, take your cues from our three style muses – Kate, Laura and Annalee.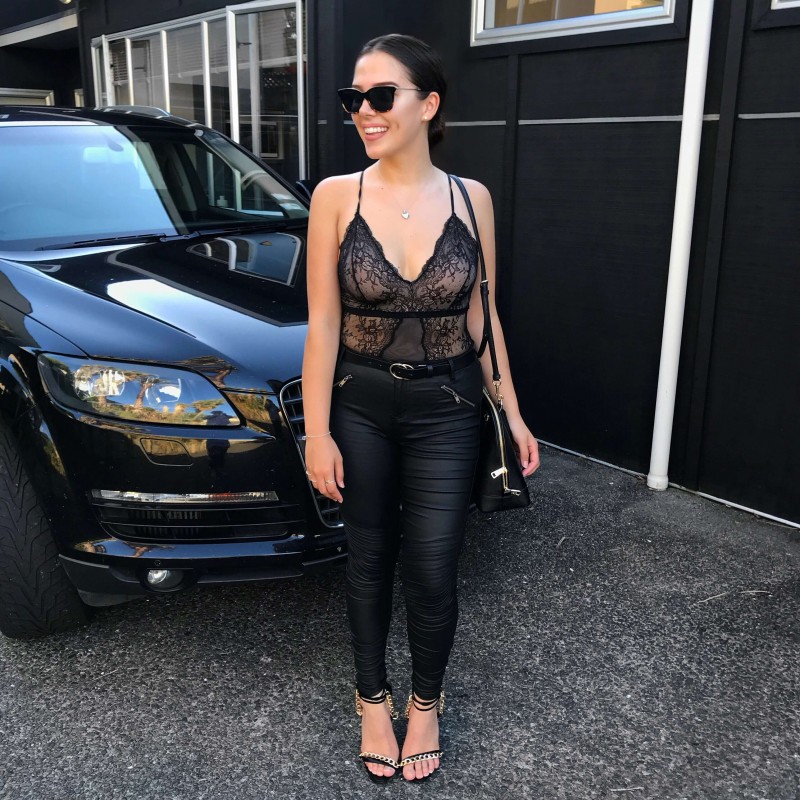 YouTuber and makeup artist Kate Manihera opted for a fashion-forward, two tone tortoiseshell and jet-black pair of Valentino sunglasses from Sunglass Hut to accessorise her top-to-toe monochromatic outfit.
To perfectly showcase the detail on the arms of her shades, Kate prepped her freshly washed hair with a thermal protectant spray, before straightening it with pair of ghd hair straighteners. Separating her strands in a middle part, the beauty blogger then smoothed each side down with an anti-frizz serum, before twisting her locks into a sleek bun at the nape of her neck and securing with bobby pins.
For her makeup look, the brunette beauty chose to go ultra-dewy with her complexion, adding a swipe of poppin' highlight across the high points of her face (think cheeks, cupid's bow and forehead), and topping it off with a swipe of matte nude lippie.
Tres chic!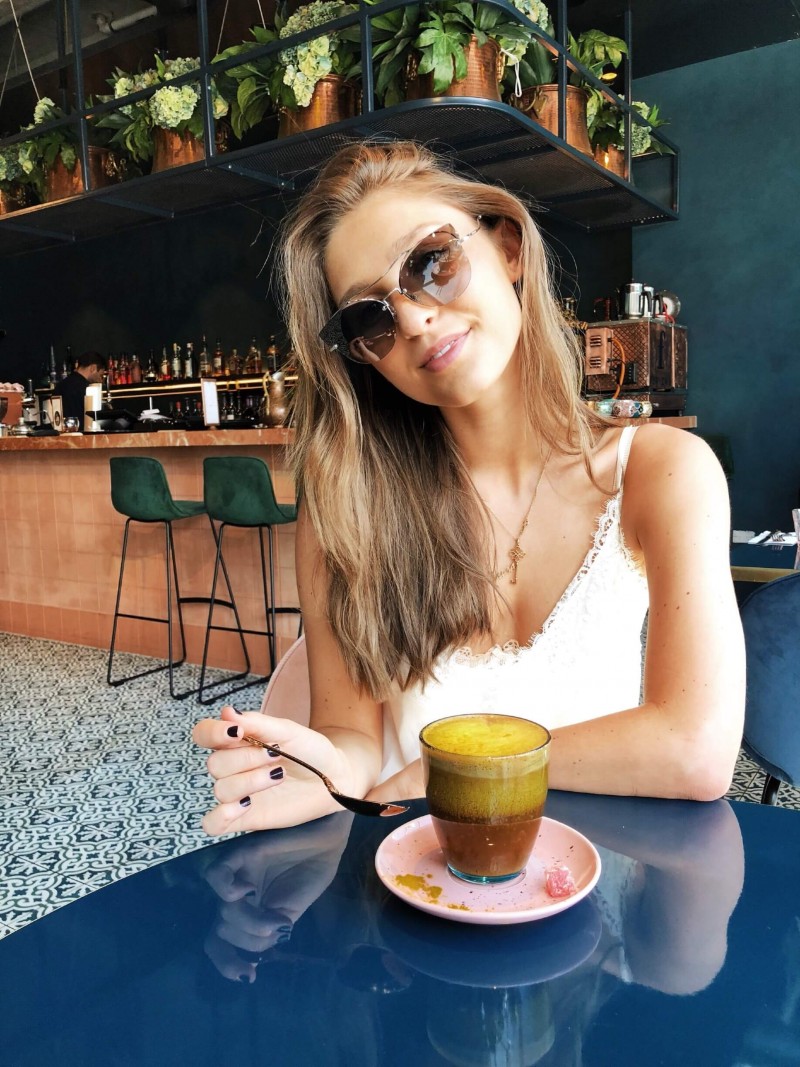 A regular fixture on Auckland's fashion scene, Laura Hadlow knows a thing or two when it comes to pulling together an impeccably styled ensemble.
Known for her penchant for relaxed blouses, a wardrobe of jeans and a devout love of leopard print, Laura's style is forever inspiring us to up our fashion game.
Designed with the fashionista in mind, these smoky Miu Miu cat eye sunnies from Sunglass Hut look right at home on Laura's petite face.
This style features a curved frame, and temple details, which Laura wished to highlight when styling her I-woke-up-like-this bed hair.
After spritzing her post-wash, damp locks with salt spray, Laura grabbed her diffuser to gentle dry her hair and create gentle waves.
Once dry, Laura sectioned her hair into 1-inch pieces, before using her curling wand to curl each section away from her face, towards the back of her head.
The key with this look is not to appear too 'done', so Laura gently brushed out each curl with a tangle teaser, added a spritz of shine spray, and flipped her locks in the opposite direction to her regular side part to achieve va-va-voom volume!
The natural beauty is a fan of going makeup free on the 'reg, and opted for a swipe of BB crème and lip balm to keep it real.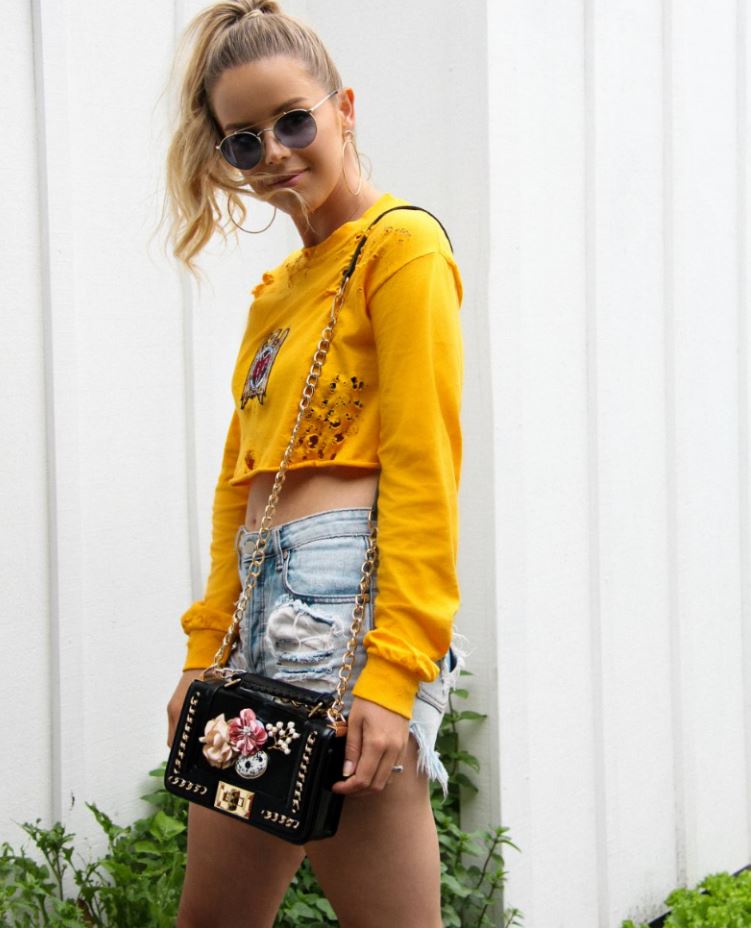 No stranger to the camera, Annalee Muggeridge serves up regular fashion and beauty inspo on her 'gram, as well as keeping us up-to-date with hauls via her YouTube channel.
The New Plymouth local always puts max effort into appearing polished, and knows that accessorising is key to completing any summer ensemble.
Annalee opted for the blue-hued, round shape of these sunnies from the Polo Ralph Lauren collection, available at Sunglass Hut, to pair with her sunny yellow cropped jumper and ripped cut offs.
This silhouette works perfectly on Annalee's oval-shaped face (lucky her – there aren't many sunglass styles that don't work on an oval face!), and the blogger decided on a high ponytail to keep her look playful and fresh.
After washing and blow drying her hair with a round brush for added volume, Annalee used a volumizing powder on her roots to add lift and grip. Using a curling wand, the blonde beauty created romantic waves through her ends, spraying each curl with a lightweight hairspray.
Portioning her locks into a top and bottom layer at her crown, Annalee backcombed the bottom layer to add volume, before smoothing the top layer back down over the top.
Turning upside down, Annalee worked her locks together to a high pony, securing with an elastic. The final touch? One last spritz of hairspray and voila! High pony perfection.
This babe's makeup is always on point, so after perfecting her base she ensured she filled in her brows as they peeped over the top of her Polo Ralph Lauren frames. A lick of matte lip gloss was all that was needed to fix up her summer beauty look.
Discover your ultimate summer beauty accessory, here. Or follow them on Facebook, Instagram, Twitter.