Remix Social Media Manager Phoebe puts Dyson's revolutionary styling tools to the test
Remix Social Media Manager, Phoebe and her long, luscious hair put three of Dyson's revolutionary styling tools to the test to create two easy-to-achieve hairstyles to take you from day to night, while maintaining healthy hair.
"When it comes to beautiful hair, I find the Dyson range easy to use and effective. It saves me precious time in the morning, protects my hair health and makes salon-quality styles achievable." Phoebe Holden.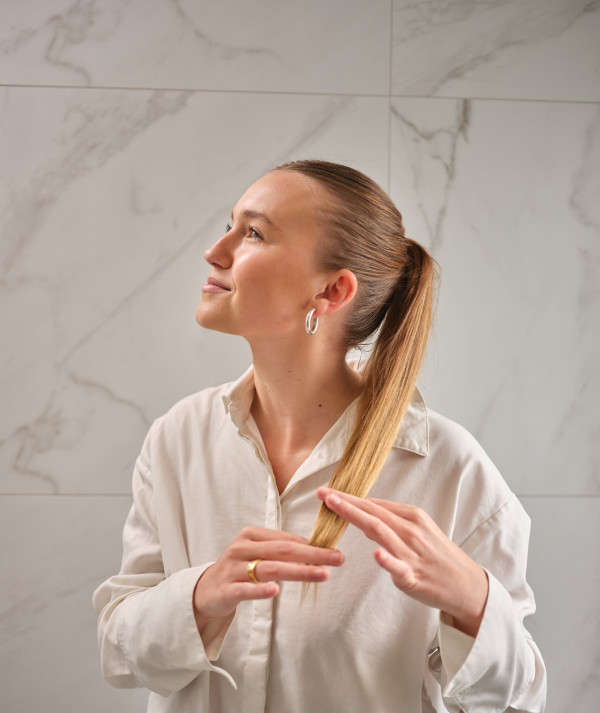 HAIR SCIENCE
Dyson has consistently invested in pioneering technology. Six years ago, it revolutionised hair care with the launch of the Dyson Supersonic hair dryer™. Since then, Dyson has developed a suite of styling tools engineered to provide superior styles for all hair types, while limiting exposure to extreme heat damage. The performance of Dyson styling tools stems from a decade of research, from the hair's structure to airflow dynamics, while understanding the effect of thermal, mechanical and chemical damage. This innovation shows no signs of slowing, with Dyson announcing its plans to launch 20 new beauty products in the next four years.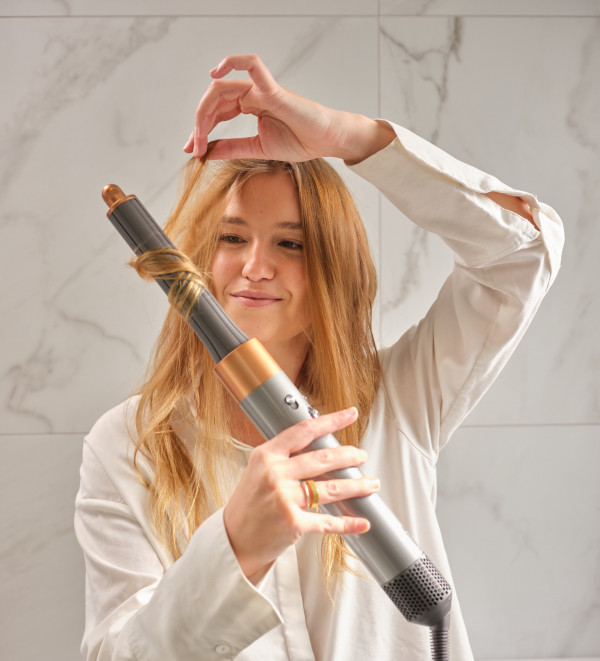 THE MULTI-STYLER
Get Gisele Bündchen waves with The Dyson Airwrap™. Dyson has upped the ante and added their next-generation multi-styler to the mix, re-engineered for faster, easier styling allowing Phoebe to curl, wave, smooth and dry hair with no heat damage. The next-generation styling barrels feature a rotating cool tip, which allows Phoebe to style her full head, creating clockwise and anti-clockwise curls and waves faster and easier, without needing to switch attachment and style making achieving those coveted curls and waves a breeze. Styling tool add-ons include the re-engineered brush attachments, delivering precision shaping with enhanced Coanda airflow for increased control, alongside the all-new dual-purpose Coanda smoothing dryer. This revolutionary attachment hides flyaways in just one pass through the hair, while the wide-comb attachment - engineered for the curly-haired gals, helps to add shape, volume and length as it dries.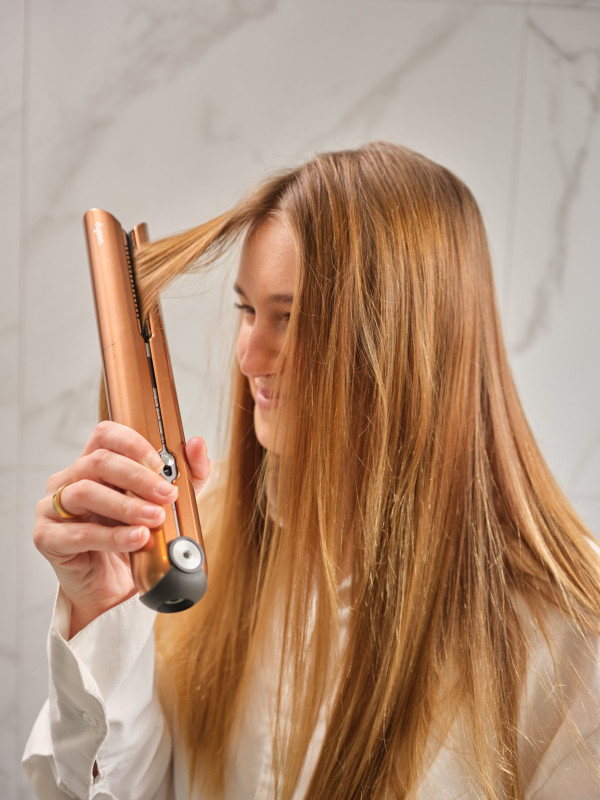 THE STRAIGHTENER
The Dyson Coralle Straightener™ will allow Phoebe to achieve Kendall Jenner's classic middle part slicked-back pony with ease. This tool uses patented Dyson flexing copper flexing plates, that shape to gather hair, applying even heat distribution and tension to all hair strands in every pass, keeping them perfectly aligned, reducing reliance on heat and minimising that pesky hair pulling we can sometimes face with other straighteners. The cordless unit enables Phoebe to style on the go with less heat damage, less frizz and fewer flyaways. It also comes with a convenient charging dock to power the unit back up, ready for your next cordless styling session.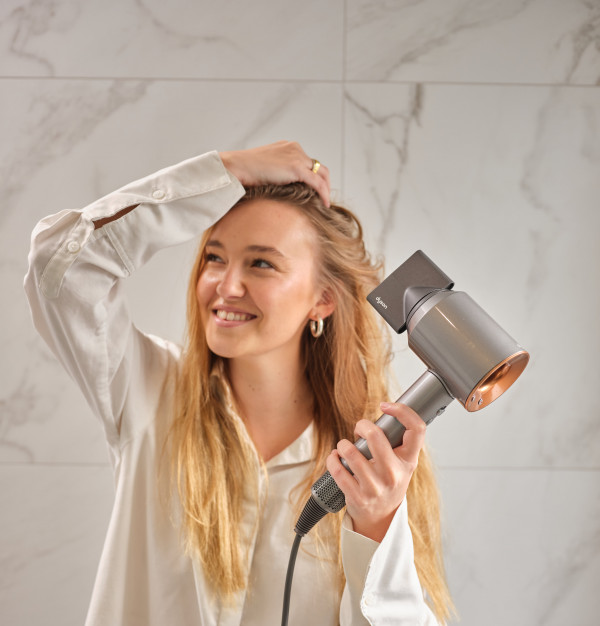 THE HAIR DRYER THAT STYLES
The hair tool that started it all - the Dyson Supersonic hair dryer™ is one tool you will never regret purchasing. For quick, easy and effortless drying with no heat damage, this unit is powered by the patented Dyson digital motor V9, created in-house specifically for this machine. This special motor is one of Dyson's smallest, lightest and most advanced digital motors, engineered to be powerful yet compact, allowing it to be positioned in the handle rather than the head. This ensures the machine is perfectly balanced and easy to use, without being heavy whilst drying the hair. Traditional hair dryers can sometimes have a weak airflow, meaning they are slow and take too long to dry the hair. Other hair dryers can be too strong and not controlled enough, resulting in windswept, fluffy hair. Dyson's variation creates a focused jet of air, angled at 20° for controlled, precise drying and styling. Allowing Phoebe to dry and style at the same time with the Dyson attachments hiding flyaways in a single pass. For a smooth, shiny finish.