#SELFIESCHOOL: How to selfie like a celebrity
The most photographed people in the world can't resist taking matters into their own hands. That's right, celebrities just LOVE to selfie.
While the art of the selfie is not new (with some scholars presuming the first selfie was taken as early as 1839 by Robert Cornelius), the arrival of smartphones has seen the modern selfie take off in a major way!
From artfully constructed solo snaps through to rallying their BFFs for a group pic, celebs can't resist a good selfie session. The art of a selfie starts with a particular head tilt, add a flattering amount of light, and the perfect arm positioning, and voila! Guaranteed Instagram likes.
Proof yet again that celebrities are more like us than we thought, we're taking selfie cues from the models, actors, singers, and media personalities flooding our Instagram feeds this summer.
But while selfie-taking allows you to control the angle, lighting, and your pose, we've uncovered a secret weapon to ensure every selfie is #flawless.
Enter Rimmel London's Lasting Finish Breathable Foundation and Concealer, the brand's most lightweight, long-wearing foundation yet.
Promising the same flawless finish that we could only hope to achieve from a sneaky Valencia filter, Lasting Finish Breathable Foundation withstands touch, moisture and humidity from day to night. Available in eight different shades, this medium coverage, SPF20 foundation recruits breathable skin technology that moisturises skin for up to 20 hours.
Couple this with the Lasting Finish Breathable Concealer, in six shades, which uses a soft-touch, cushion applicator allowing for perfect blendability to touch up while on the go.
Draw inspiration from these celebs to nail the perfect selfie this summer... #SELFIESCHOOL
ARIANA GRANDE: Trawl Ariana Grande's Instagram and you'll see she's no stranger to a good Snapchat filter.
VANESSA HUDGENS: Vanessa, of High School Musical fame, grabbed her long-time beau Austin Butler for this loved-up selfie in LA.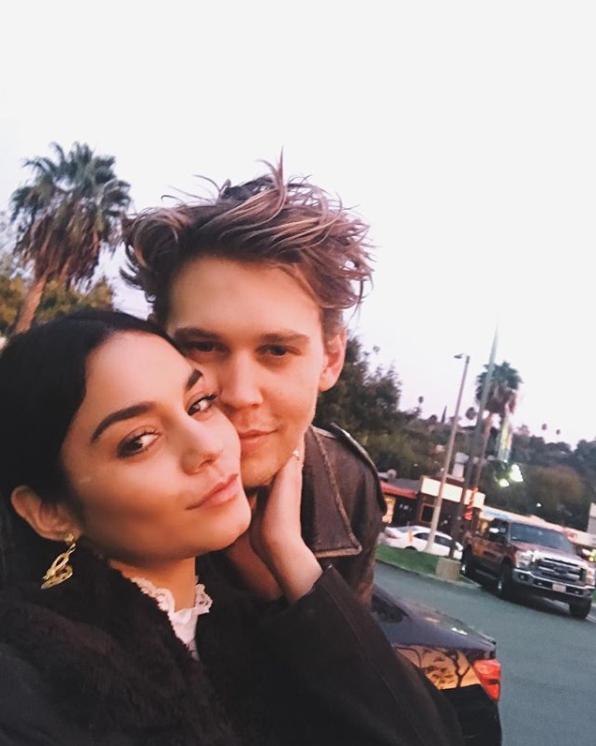 BELLA HADID: Supermodel Bella found her good light while sipping Starbucks in an Uber.
BEYONCE: Always one to be ahead of the curve, Queen B has been having a bit of fun with her 'gram lately. Our fave? This selfie is taken to the next level when Photoshopped to highlight her Yonce necklace in the background.
CARA DELEVINGNE: Known for her quirky nature, Cara accessories with a furry friend in this candid bathroom snap.
CHRISSY TEIGEN: The forever sassy Chrissy frequently takes selfies with her assistants, and this pic is no exception. Dewy skin goals – am I right?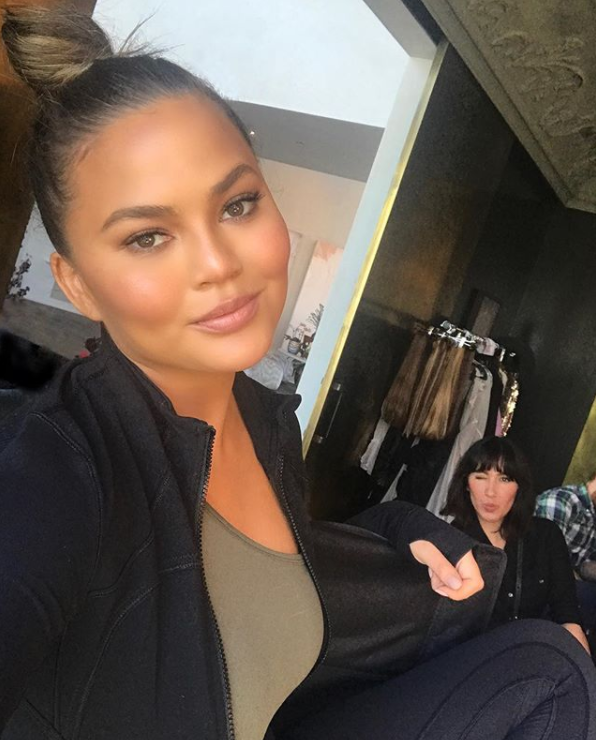 ELLEN DEGENERES: Probably the most iconic group selfie of all time, Ellen's Oscars selfie should have won an award itself.
EMILY RATAJKOWSKI: You'd be hard pressed to find a pic on Emily Ratajkowski's Instagram that doesn't see her swanning around in a bikini. We love her naturally flushed cheeks, full pout and smoldering gaze in this selfie.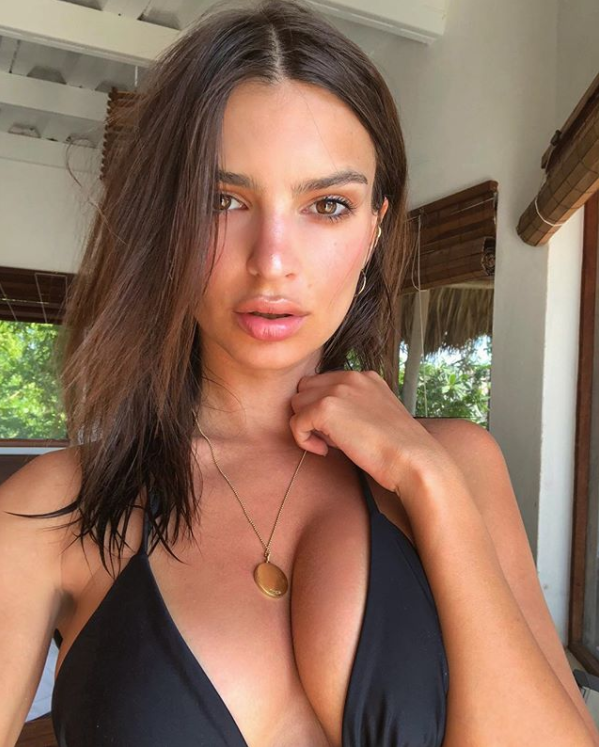 LADY GAGA: Brushed eyebrows + a delicate bronze smoky eye + lashings of mascara + a perfectly lined nude lip = selfie perfection a la Lady Gaga.
GISELE BUNDCHEN: Supermodel Gisele looked to a ring light to illuminate the colour of her eyes and even out her complexion.
KENDALL JENNER: No stranger to the limelight, Kendall dips her hip and tilts her head to perfection in this mirror selfie.
KIM KARDASHIAN-WEST: It's easy to see why Kim Kardashian-West has been deemed as the selfie queen. Here, she shows off her newly blonde locks with momager Kris. Check out that highlight!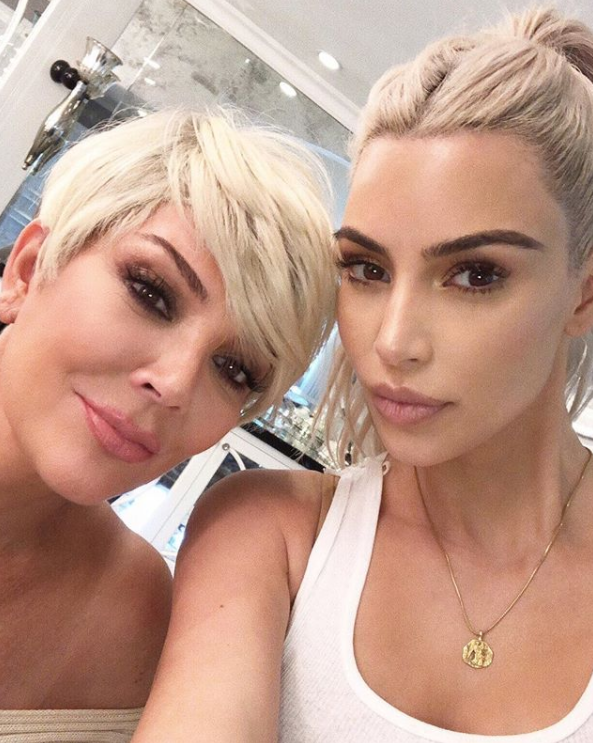 KYLIE JENNER: Taking a good selfie clearly runs in the Kardashian-Jenner family, with Kylie nuzzling into her turtleneck and tilting her head as she smizes for the camera.
RIHANNA: Teaching us that one accessory is never enough, RiRi looks to embellished headphones, a crown and cocktail rings for this saucy snap.
SELENA GOMEZ: With millions of followers on Instagram, Selena virtually broke the internet when she announced her relationship with now ex The Weeknd via a selfie on her 'gram.
SHAY MITCHELL: A lesson in lighting – actress Shay Mitchell recruits a ray of sunlight to illuminate her uncovered eye.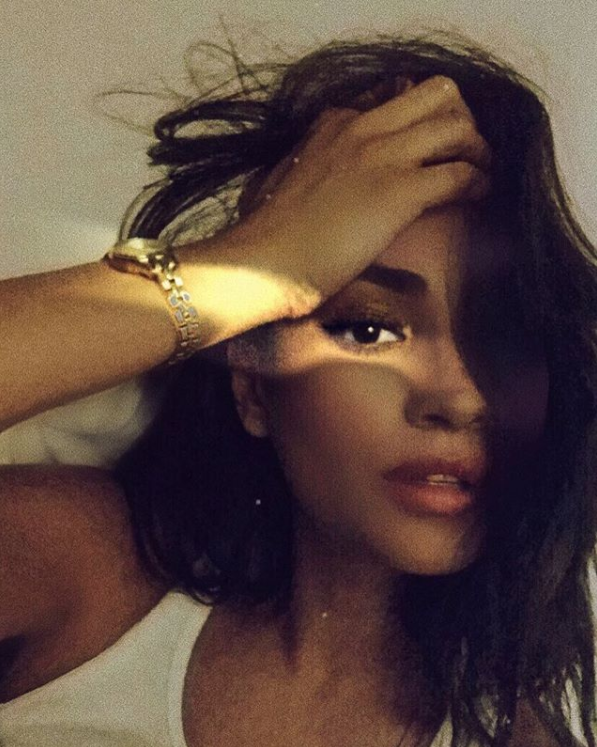 TAYLOR SWIFT: Now this is a cute one – Taylor and her furry friend cuddled up on what looks like a plane or train as they eagerly anticipate her Reputation album launch.
ZENDAYA: Is this the perfect summer selfie? Bright bikini? Check. Cute hat? Check. Perfectly flawless skin? Check. Zendaya, you win.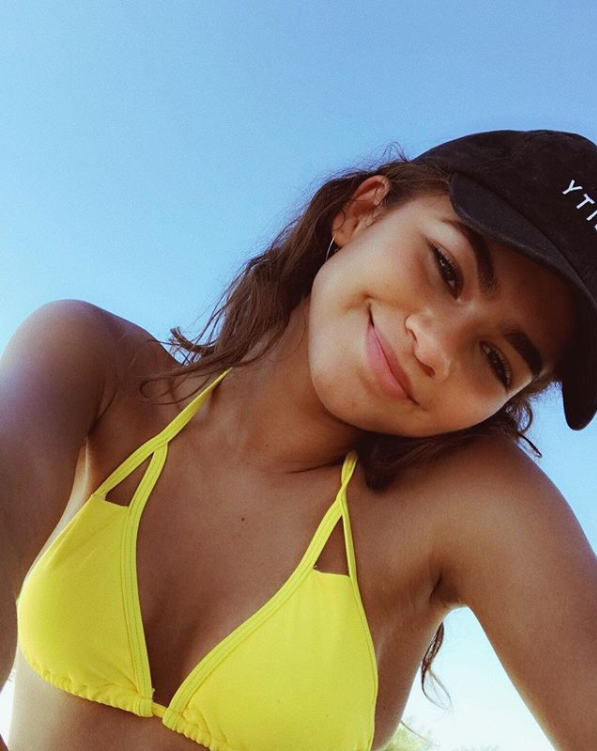 Head here for more.