Why Dior Addict is the hottest accessory of the season
If ever there were a lipstick to take on the world, it would be Dior Addict. The first lip colour to be conceived as a fashion accessory rather than your everyday lipstick, it's been breaking walls and reinventing tropes since its very first application. Deep dive into the collection's rich history, timeless styles and refillable promise, and discover why Dior Addict is our go-to lip colour and an icon in its own right.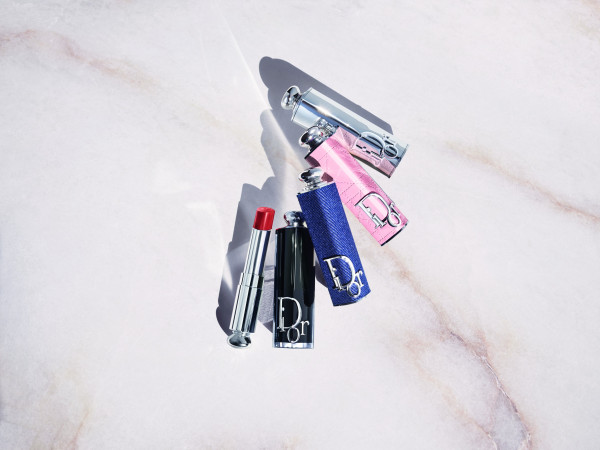 The first 'upside down' lipstick, Dior Addict has always been a breaker of rules. The expression of a free, uncompromising femininity, it's synonymous with the women who wear it - on-trend, free-spirited and always flaunting an extreme shine. The iconic lip colour has retained its avant-garde identity through the years and its new chapter is proving to be even more remarkable, fashion-forward and natural than ever.
To celebrate this new era, Peter Philips and Dior laboratories have developed a true breakthrough formulation for a lipstick with exceptional shine, composed of 90% natural-origin ingredients and infused with floral lip care. Gracing your lips with 24 hours of continuous hydration, 6 hours of wear, a lacquer-effect shine and improved adherence to the skin for greater precision upon application, it's a lip colour that stays, soothes and sparkles.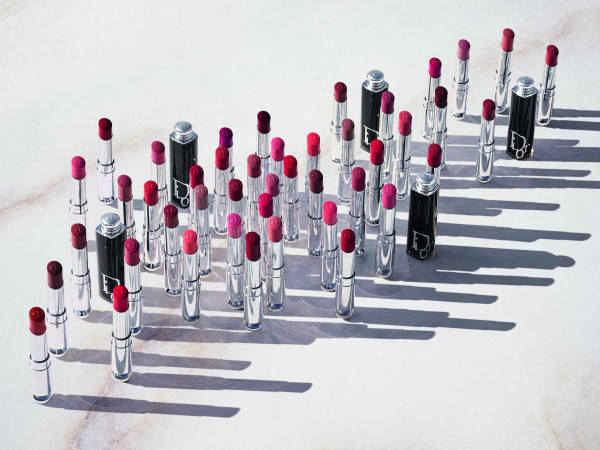 Boasting a new palette of 35 highly desirable shades, the collection features new classics, original creations and the oh-so-coveted colours we know and love, namely the new Dior 8 - an ultra-trendy shade of brick red and the mouthpiece of a new era. A palette of shades that allows every woman to express their style, proclaim their own femininity, and let their personality shine loud and clear - it's a lip line of a generation.
Dior Addict takes centre stage in a lacquered case with a black vinyl effect. The case bears the deconstructed Dior oblique logo on the edge in tribute to its avant-garde origins. Thanks to its new environmentally-conscious refill system, Dior lets you mix and match your cases and lip colours with your outfits. With an array of styles, such as its original timeless case and a collection of couture cases inspired by the House's catwalks, this lipstick is not only savvy but a style icon in itself.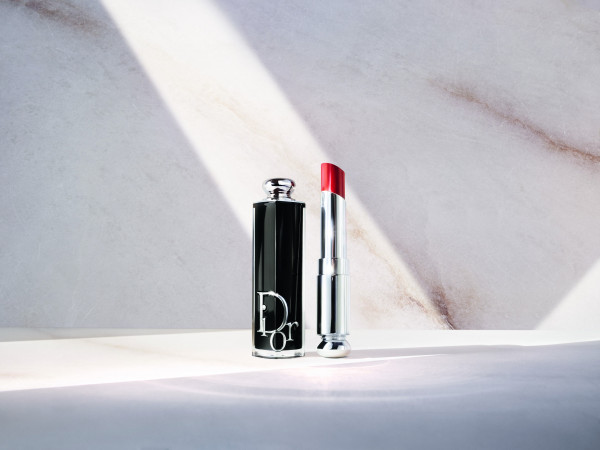 'With our new Dior Addict lipstick line, we aim for excellence in design, colour and shine. We offer a strong range of shades in an exquisite formula. And on top of that, your refillable lipstick can get its own wardrobe with our new catwalk-inspired packaging. This is Dior, addicted to beauty, fashion and shine at its fullest', says Peter Philips - the Creative and Image Director for Dior Makeup.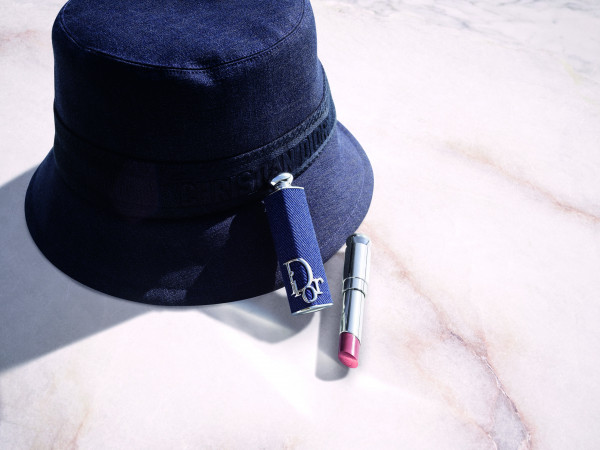 Dior have always been pioneers in both fashion and beauty. Their Dior Addict Lip Line is no exception, presenting itself as the shining beacon that leads the brand to great heights through innovation, style and, above all, shine. Their lipstick turned accessory turned icon is a must-have in any makeup bag, but more importantly, essential in tying any look together. Let your personality shine through with the tailored, talked-about and tasteful lip line that is Dior Addict - a beauty trailblazer that is painting the town red.