Your Saturday morning sorted: Auckland's top ten brunch spots
Words by Daisy Conroy-Botica
There's nothing better on a weekend morning than going out for brunch at your favourite café. Whether you're an eggs benny fan, a French toast lover, or a big breakfast connoisseur, brunch and a good coffee is the best way to get your morning off to the right start. Auckland has a range of incredible brunch offerings all over the city, so grab your besties and prepare to be wowed because here's a list of some of our favourite brunch spots for weekend mornings - all equally as good as each other.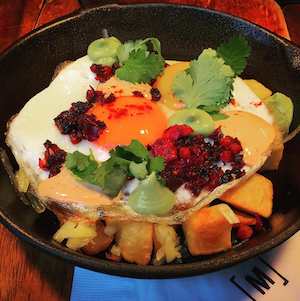 1. Meadow This fantastic café in the heart of Meadowbank is one that will get you coming back time and time again. With a focus on fresh, seasonal produce this little café brings you amazing food straight from the owners Clevedon farm. Their brunch menu is creative and exciting, you can even order a Bloody Mary if you're that way inclined.
Our Favourite:
Buttermilk Waffle, Hot Smoked Ora King Salmon, Bacon Jam, 64° Egg + Water Cress
Find them:
20 St Johns Road, Meadowbank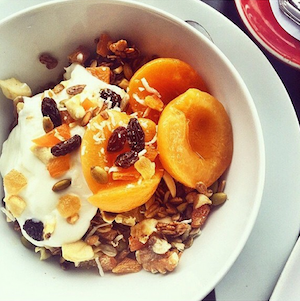 2. The Botanist This has to be the prettiest looking (and smelling) place on our list. In contrast to the industrialised outer of the City Works Depot, this sweet café is filled with beautiful flowers and plants. The Botanist doesn't just look good - it tastes good too; their menu is unique and delicious, and they can make a good brew too. The perfect place to go for great coffee, delicious food, and some stunning flowers to take home.
Our Favourite:
Roast beetroot, goats curd salad, candied walnuts, burnt orange, wild rocket
Find them:
Shed 13, City Works Depot - 90 Wellesley Street West, Auckland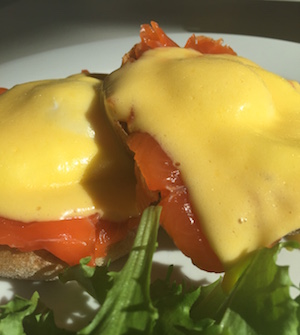 3. Gala Gala has been a favourite among the Mt Eden locals for years now. Tucked away inside Zone 23 this hidden gem offers terrific food and terrific service. A bold menu, with fresh, locally sourced ingredients, is the perfect combination to their fantastic coffee and delicious smoothies. They even do high tea for those days when brunch just won't cut it.
Our Favourite:
'My Mother in Laws' North Indian Eggs
Find them:
23 Edwin Street, Mt Eden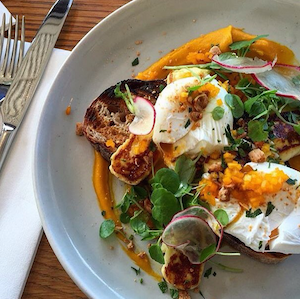 4. Rosie After the infamous 'ponytail incident' Rosie was being talked about all over the place. What most people didn't talk about though was the incredible food, service, and overall experience you will receive. With their exquisite menu, Rosie is your go-to place for fine dining brunch. They also have a selection of hot chocolates including classic valrhona and salted caramel that are rich and moreish.
Our Favourite:
Mushrooms, jerusalem artichoke, poached egg, truffled feta
Find them:
82 Gladstone Road, Parnell
5. Little and Friday Get your phone cameras ready because you're going to need them for this next one. Take a trip over the bridge to this friendly little brunch spot filled with gorgeous treats to make your Instagram followers jealous. The small menu is packed with tasty delights and the cabinet is filled with tarts and pastries as well. The hardest part is choosing what you want to eat.
Our Favourite:
Beef and guinness sausage and butterbean cassoulet with baby spinach and toasted multi-grain
Find them:
43 Eversleigh Road, Belmont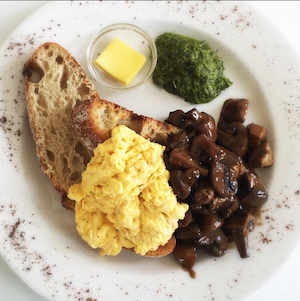 6. Dizengoff This iconic Ponsonby Road cafe is the epitome of the perfect brunch and if you haven't been yet, you are missing out big time. Dizengoff serves classic Jewish inspired food, perfect for a sunny Saturday morning with your girlfriends. With a huge number of regulars who all rave about the coffee, service, and food, and the harbour views from their upstairs area, it's definitely one of the best places in Ponsonby to get your brunch fix.
Our Favourite:
Eggs and Fried Pastrami
Find them:
256 Ponsonby Road, Ponsonby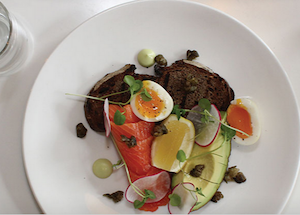 7. The White Rabbit In the heart of the city this cool cafe gives the Britomart competitors a run for their money. Their range of teas are impressive, their smoothies are to die for, and with a variety of delicious things to eat, you'll be spoilt for choice as soon as you arrive. Stop by for brunch and cuppa then head down to Britomart to shop up a storm (and burn off all the calories from the amazing food).
Our Favourite:
Morning stone fruit salad, quinoa, almonds, vanilla fromage blanc, cocoa nib
Find them:
69 Customs St East, Auckland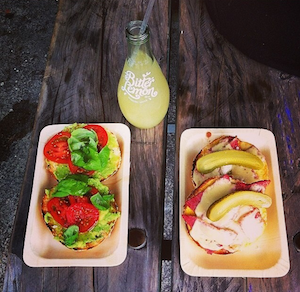 8. Best Ugly Bagels Hidden in the backstreets of Newmarket (also found at City Works Depot) this bagel joint is a crowd favourite. Some may not consider this your typical 'brunch spot' but we are of the impression that bagels and Havana coffee make the perfect brunch combo. The toppings are all fantastic and range from simple Jam and Butter to the King Salmon with cream cheese, capers, and red onion. Watching the bagels made right in front of you is also a treat.
Our Favourite:
T.A.B. (Tomato, avocado, basil & lemon fennel olive oil)
Find them:
3A York St, Newmarket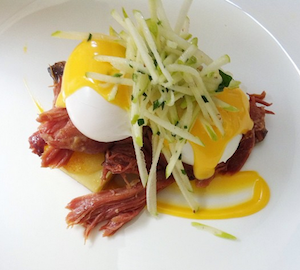 9. RAD If you're looking for a spot to impress your friends then RAD is the place to go. With its boutique coffee, colourful funky interior, and mouthwatering menu you'll easily be there for hours on your lazy Sunday. Their food is remarkably good but the real winner is the coffee, you can even get cold drip if you're wanting something a little fancy.
Our Favourite:
Grilled Polenta Cakes
Find them:
397 Mt Eden Road, Mt Eden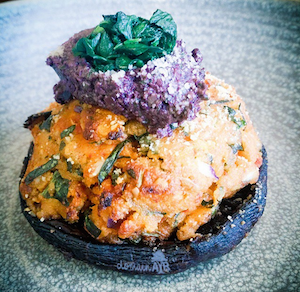 10. Domain & Ayr Right in between where Parnell, Newmarket, and Remuera meet you'll find Domain & Ayr. This organic cafe with great service and spectacular Kokako coffee is not one to miss when you're in the neighbourhood. The food is organic and good for you too so you don't need to feel guilty when you order a big portion. With a range of gluten-free, vegetarian, and vegan options the menu has something that will please everyone.
Our Favourite:
Bubble and Squeak
Find them:
492 Parnell Road, Parnell